Rochelle Humes on raising her kids and making time for her relationship
4th Apr 18 | Lifestyle
The singer and presenter tells Gabrielle Fagan how she keeps the romance in her marriage and copes with her children's fussy eating.
Rochelle Humes started out singing in S Club 8, before joining hit girl band The Saturdays, and is now a successful television presenter (catch her on Ninga Warrior UK) and a devoted mother to her two little girls.
The glamorous 29-year-old, who's married to singer and former member of boy band, JLS, Marvin Humes, 33, lets us into her world…
How do you keep fit?
"I'm training for the London Marathon to raise money for Teenage Cancer Trust, so I've been running – a lot! Marvin's really into fitness and has been brilliant, really supportive, but we can't train together. He's so bossy and tries to tell me what to do, and then we just argue. I escape to our garage for regular work outs – we've got gym kit there – and go to Pilates classes."
How do you feel you and your life have changed since The Saturdays went on hiatus in 2014?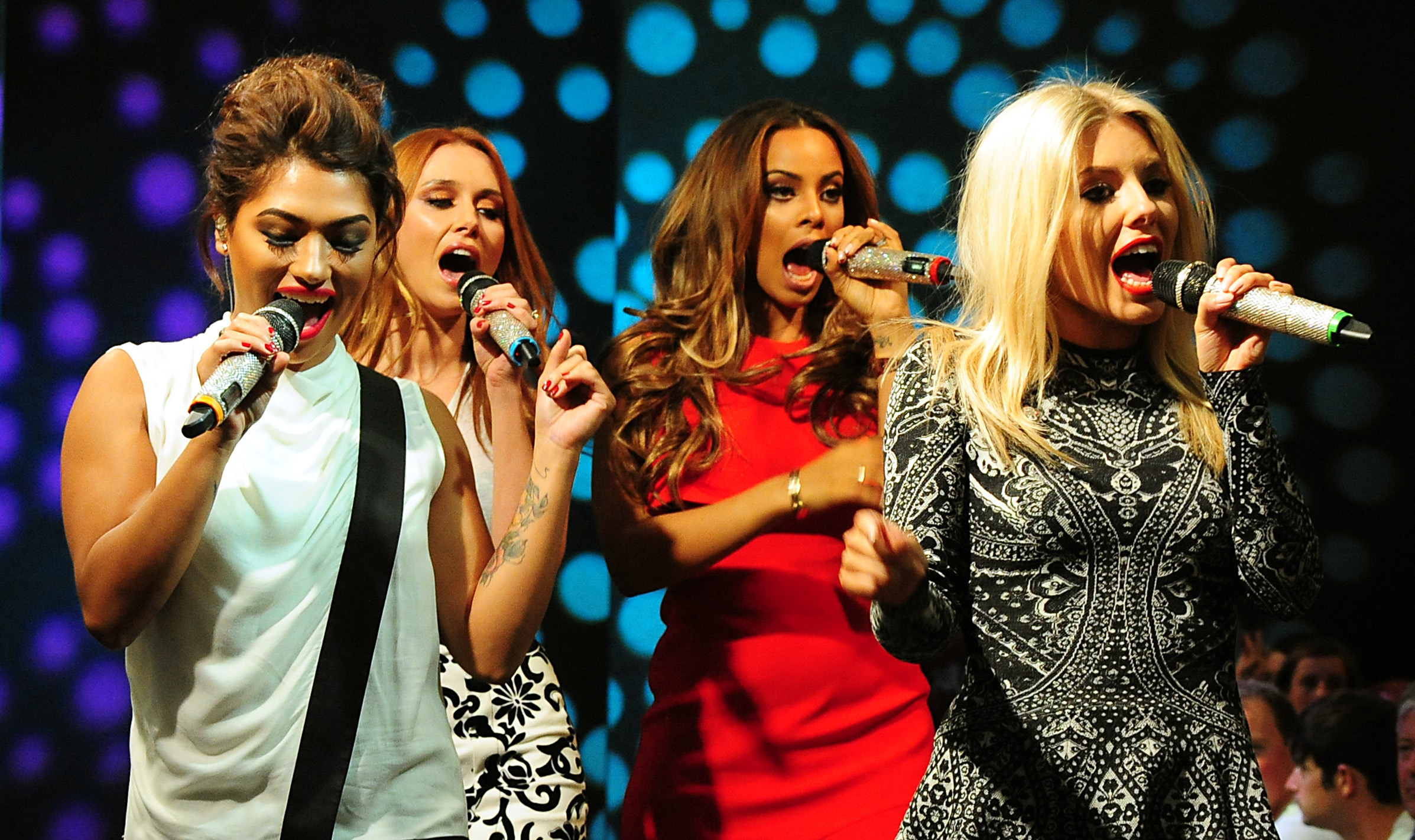 "I feel like a different person now. I was 19 when I joined The Saturdays and grew up under the spotlight, which was was fine because I had strong family support around me, with my mum as my chaperone. The only thing I wish is that there weren't those photos on Google that will live forever, showing me with a dodgy hairstyle or going through an awkward phase.
"We're all so happy in our own little lanes, and with so many husbands, partners and kids between us, that I can't even imagine being on tour again. All five of us (Frankie Bridge, Una Healy, Rochelle Humes, Mollie King and Vanessa White) had such a ball and we'd never say never, but I'm not sure we could pick up what we used to do and make that work.
How do you and Marvin keep the romance alive in your relationship, considering how busy you both are?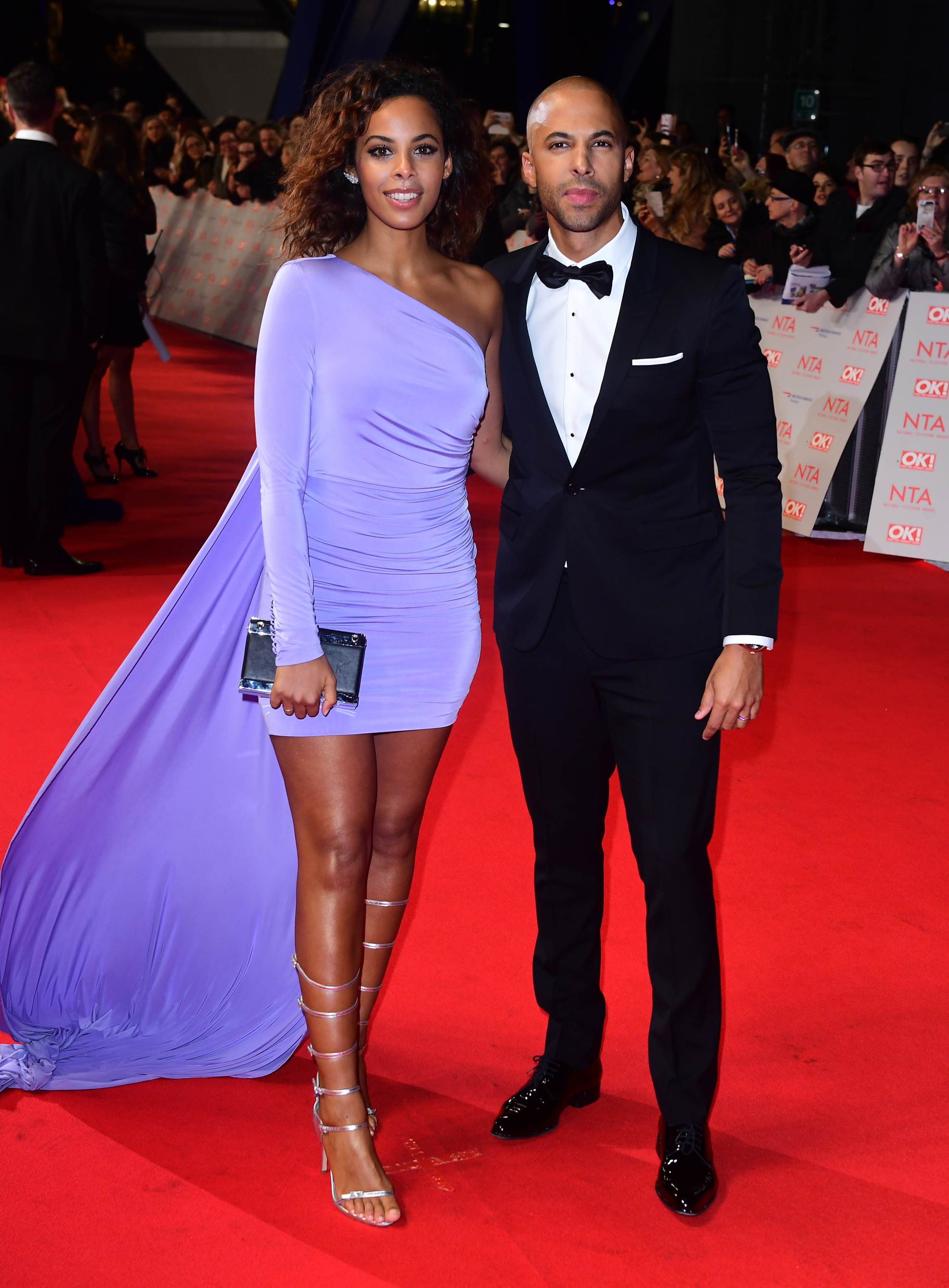 "You have to make time for each other, and even if Marv and I can't get out for a date night, we'll make evenings to ourselves with maybe a takeaway and a movie. I make sure we put away our phones and ignore emails, so we're enjoying time together and being in the moment.
"When we first met I tried not to like him because I didn't want to date someone in a boy band, but he won me over. We've been together eight years and we're both very content in our own lives and careers, and so when we come back together we've always got lots to say to each other. We're a strong unit and work it so we share the childcare – he's a great dad."
What important values are you hoping to raise your girls – Alaia-Mai , 4, Valentina Raine, 1 – with?
"I want them to be strong and independent. I like to think I'm strong but sensitive, honest (sometimes to a fault) and fiercely loyal. I hope to pass on some of those qualities. Alaia-May's four and at school and Valentina's one, and just walking and they've definitely changed my perspective on life.
"Everything else plays second fiddle to your family, and that's how it should be. I want to protect and wrap my daughters up in cotton wool for as long as I can so they enjoy just being children. I'd never put them on social media because it's a scary place for children and there's so much pressure on girls and women to look and be a certain way. I don't have any scales in the house either.
"It really upset me recently when Alaia told me she didn't like her curly hair because she thought she didn't look like a princess. The pictures she'd seen of fairy-tale heroines like Elsa and Rapunzel showed girls with straight hair. I realised she'd only ever seen me straightening my own curly hair. I've let it be curly again and she loves that we have matching hair."
Would you like to have more children?
"I'm that person who will always be broody, I just love babies. I've still got my hands full with two little girls, so it's not on my agenda at the moment because we're happy and content with where we are. I wouldn't want to say I'd never have one more, but I'm not sure I'd have a big family."
What's been your biggest parenting stress?
"It really plays on my mind if I feel one of them isn't eating enough. Alaia would refuse to eat fish and no matter how small I'd chop up mushrooms and some vegetables in Bolognese sauce, she'd fish them out. It reached the stage where mealtimes would take a couple of hours. I tried everything, like creating fun plates to speed up the process, but the more frustrated I got about it, the more she'd act up. So I ignored it and it got much better.
"My new trick is saying, 'Try this because it's Mummy's favourite food,' which works. But now Vally's playing up. If her food's not blended, she's not interested – but I'm persevering, even though food can fly across the room!"
Rochelle Humes is sharing the fussy eating challenges she faced with her kids as part of the Haliborange Fusstrations campaign. Visit haliborange.com.
© Press Association 2018