How the food shopping experience has changed through history
4th Apr 18 | Lifestyle
From rationing and grocer's credit to drone deliveries, Ella Walker 'checks out' the evolution of the supermarket shop.
Doing the weekly shop is something many of us barely register; it's just one of those jobs that has to be ticked off the list, whether you enjoy it or not. After all, we've got to eat.
But have you ever stopped and thought about how your local supermarket came to exist? It turns out, our shopping habits have evolved considerably over the years, and are set to keep on developing as tastes and needs change.
Here's what the average shopper has had to contend with in recent decades…
Doing the rounds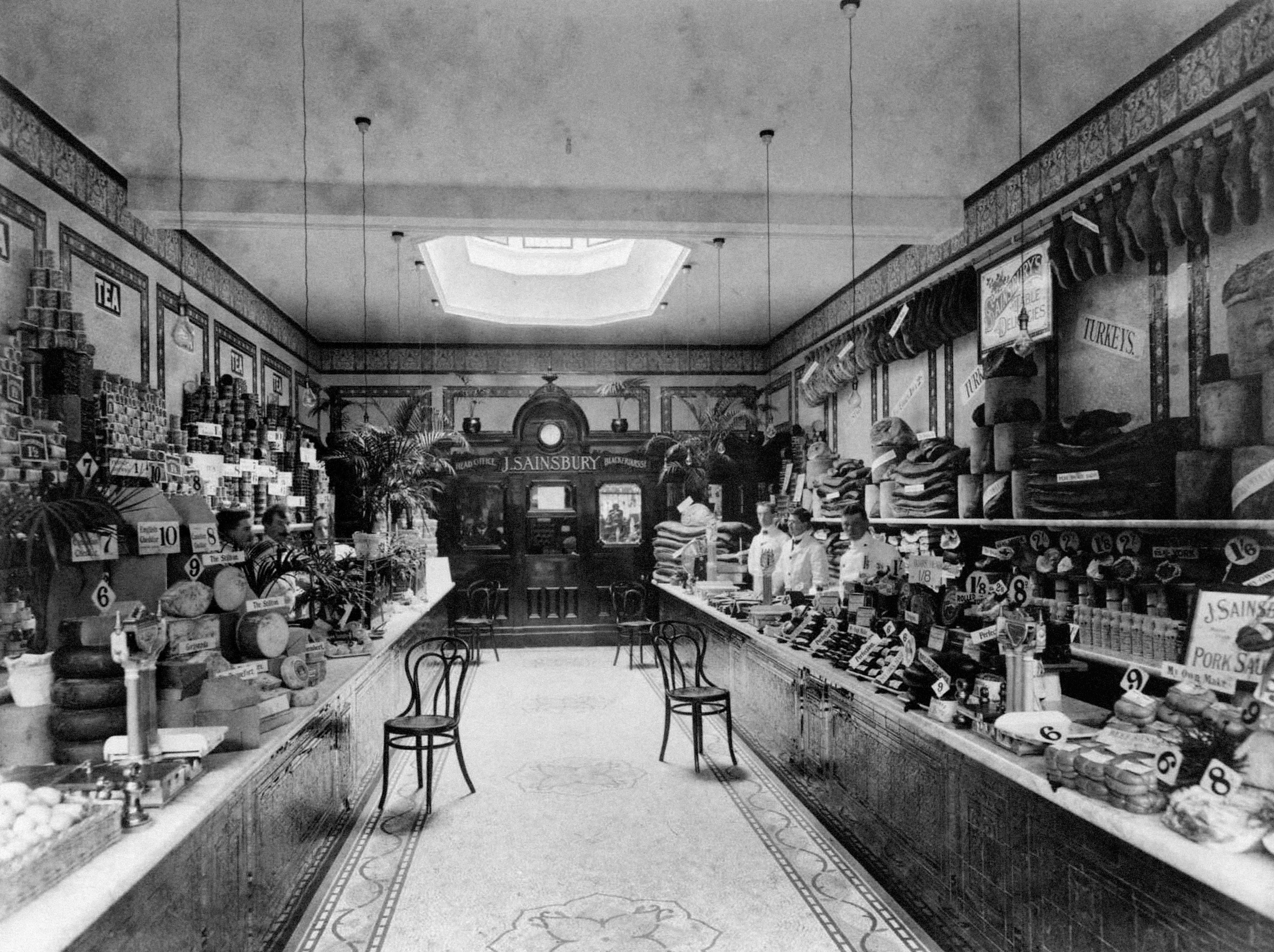 While in Roman times and in Medieval Britain, roving markets and street-side stalls were where many people did their 'food shop', by the 17th and 18th centuries, it was more common to visit and deal with producers and traders directly.
You'd 'do the rounds', seeing your local fishmonger for the catch of the day, your butcher for a cut of meat, the greengrocer for your dry goods, veg, butter and cheese, and so on. And instead of collecting what you wanted in a basket and taking it to the cashier, you'd queue at the counter and have the shop clerk collect, weigh out and package up individual items for you.
It was social and much more gentle than dashing round Tesco on your lunch break. For a start, you'd know the shop owner and, if on good terms, could put your groceries on a tab, as well as chat to others in the queue, who, if you lived in a small town or village, you were almost certain to know.
Rationing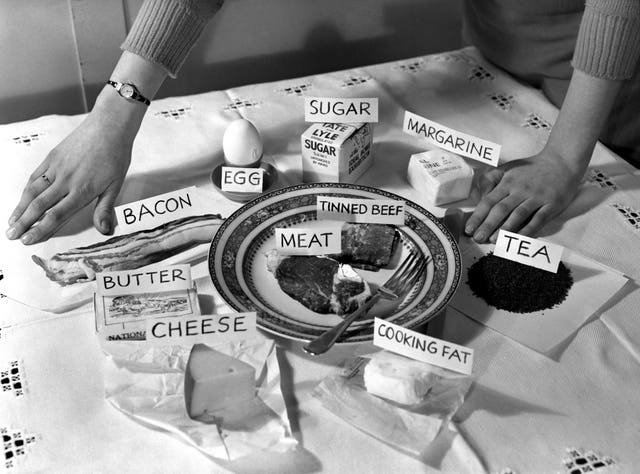 During World War I and World War II, considering German tactics to sink British supply ships, packed with imported goods, in an effort to 'starve' the British out, rationing became crucial. In World War I, voluntary rationing was introduced in February 1917, and gradually made compulsory from December 1917. Ration books featured stamps for butter, margarine, lard, meat and sugar, and came into effect in July 1918, with butter continuing to be rationed until 1920.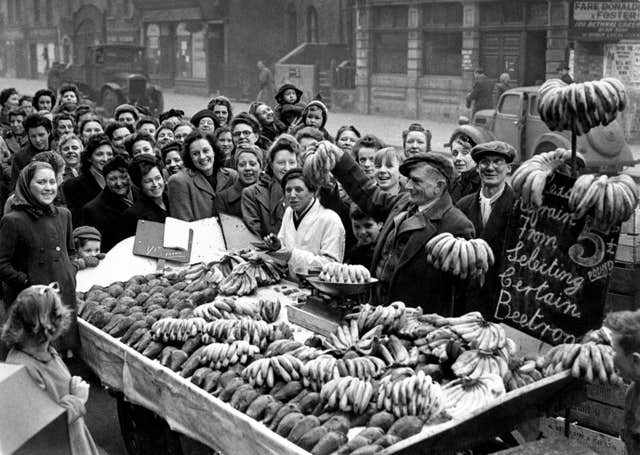 Rationing was even stricter during World War II, with people being issued ration books specifying which stores they'd buy food from, and not sticking to the rules could lead to prosecution. Early on, food stamps were required for meat, tea, jam, biscuits, cereal, cheese and eggs, lard, milk, and canned and dried fruit, and by the end of the war, almost all food stuffs (as well as clothing, petrol and furniture) were subject to rationing.
While it meant shopping options were limited (unless you dipped into the illegal black market), overall, rationing actually improved the health of the British people, as it levelled the playing field when it came to accessing the right amount of vitamins.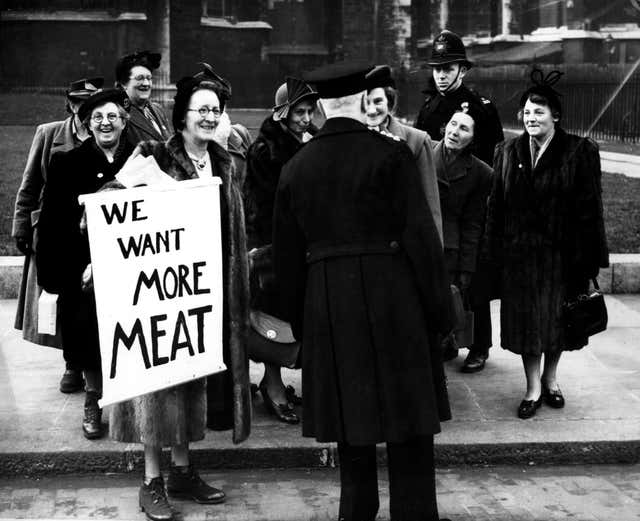 The rise of aisle shopping
Rationing finally came to an end in Britain in 1954, when restrictions on meat were lifted. However, the UK's first self-service supermarket opened in 1948. Sainsbury's followed in the footsteps of the London Co-operative Society, opening a self-service store in Croydon in 1950, inspired by similar outlets opening up across America at the time – and so aisle, or 'help yourself' shopping, was born.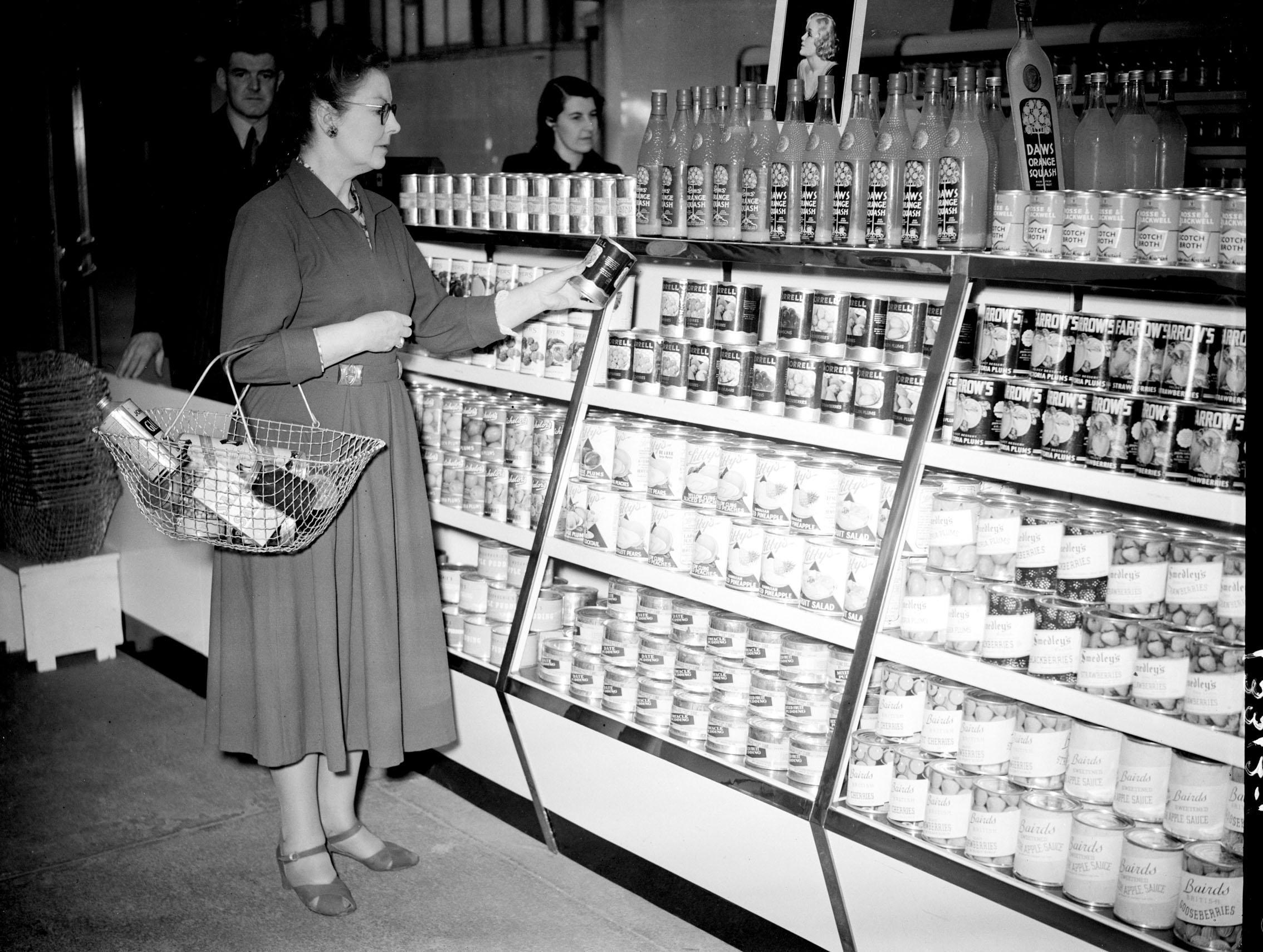 An increase in choice
With rationing a not-too-distant memory, combined with the option to suddenly be able to peruse and handle goods before buying them, it was only a matter of time before people began to demand more from their supermarkets.
A lot, for instance, is owed to America's bagged salad revolution, which kicked off in the late-Eighties and early-Nineties. It saw food infrastructure and technology change rapidly, so that instead of just iceberg lettuce or, erm, more iceberg lettuce, consumers had access to different varieties of salad leaves from across the country. Crucially, the leaves had to look and taste as fresh as they would have when just picked, regardless how far they'd travelled.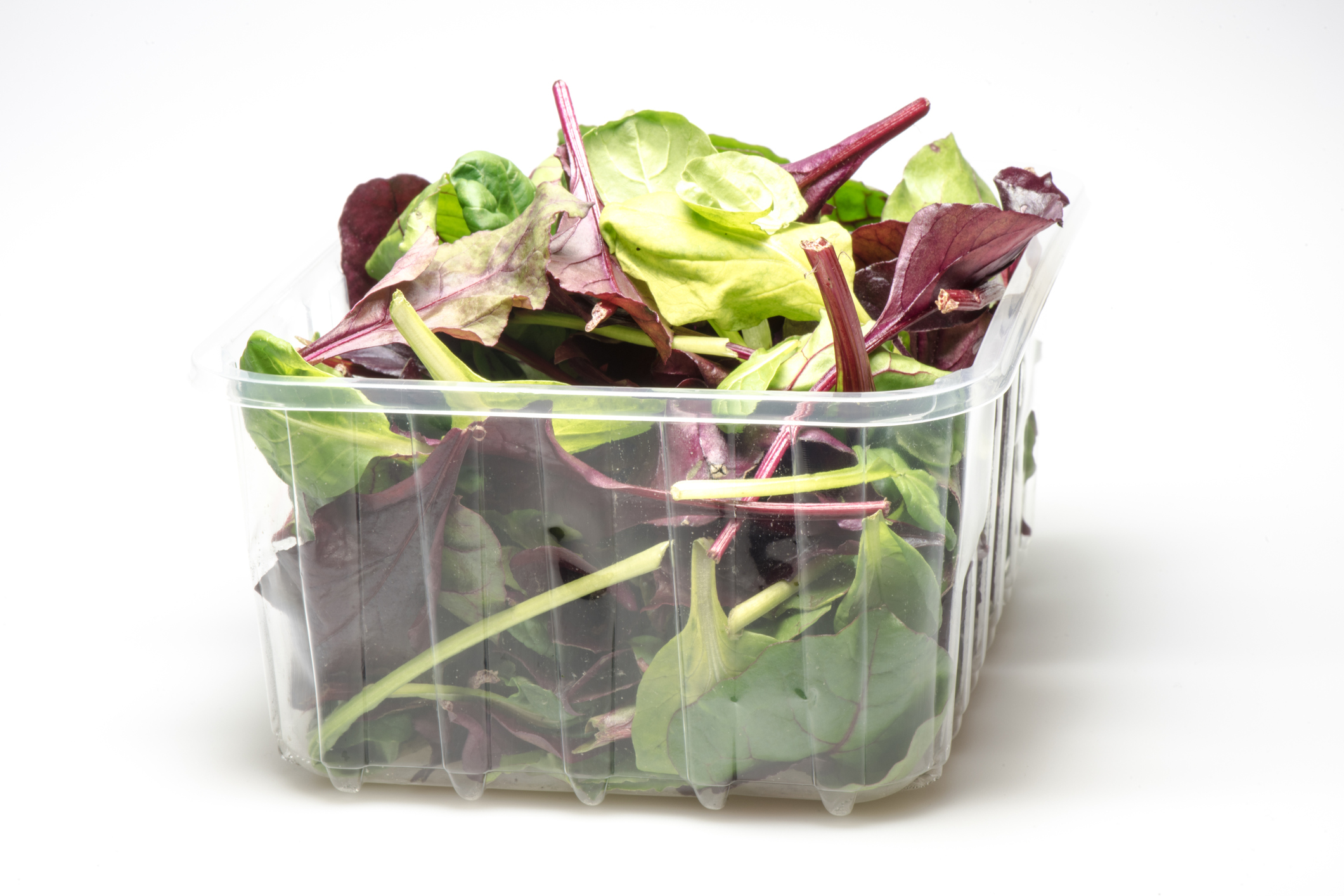 This challenge led to advances in shipping and preserving fresh produce; advances which naturally had an impact on the UK's retail chains too. It's the reason we can buy avocados imported from Chile all year round, and unbruised cherry tomatoes from Spain in the depths of winter.
With more choice often comes more awareness, as was the case with organic produce, which began to take off in the late-1990s and early-Noughties. A movement spearheaded by the likes of Prince Charles, with his Duchy Organic range, set up with Waitrose in 1990, today, you can buy organic, chemical-free versions of almost every food you desire.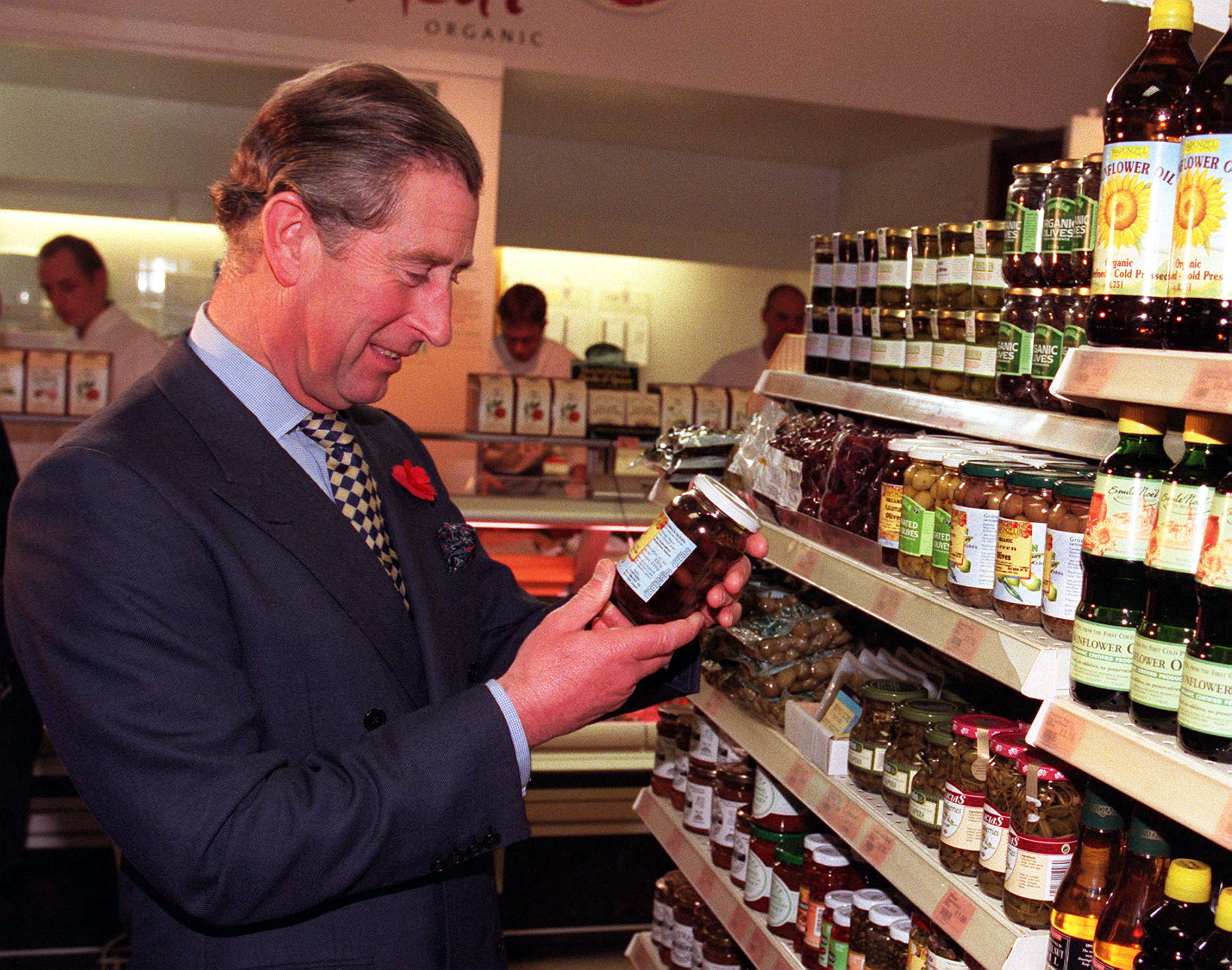 This availability of produce is increasingly stretching to cover more niche foods from around the world. Getting hold of ochre, yams, a variety of chillies and herbs on your weekly shop no longer has to involve visiting specialist independents.
Superstores and self-service checkouts
When does choice get too much though? Since the mid-Noughties, we've seen an increase in out-of-town superstores, which draw shoppers into warehouse-size supermarkets you can get lost in for hours. Sure, we can now buy ready-made sushi and indulge in 40 different flavours of ice-cream on our weekly shop, but the personal touch has vanished almost completely.
Instead of gossiping with neighbours while your usual cashier hand-slices your cheddar, we now swipe plastic cartons of milk ourselves, interacting (usually wordlessly) with staff only when the scale doesn't recognise potatoes for potatoes.

Internet shopping and drone delivery
The supermarket shopping experience is always charting a path towards efficient, mechanised and impersonal perfection. Between internet food shopping (an easy way to never end up in a supermaket aisle again) and new technologies (drone deliveries are not that far away, the likes of Amazon – which has already branched into food retail in the US – are already seriously looking into it), it's set to get ever more targeted towards individual tastes.
However, with growing-your-own back on trend, the popularity of farmers' markets and surge in artisans setting up micro-breweries and bakeries, not to mention the pressure to slash our plastic consumption, the supermarket really isn't the be-all-and-end-all when it comes to filling your fridge.
© Press Association 2018