There's a new hotel on skis so you can see the Northern Lights from the most remote locations
19th Mar 18 | Lifestyle
Want the Northern Lights (almost) all to yourself? This new experience in Finland sounds epic.
Catching a glimpse of the Northern Lights features on many bucket lists – and there are a few different ways to do it, including an Arctic cruise and a special flight. But what about enjoying the Aurora Borealis from the comfort of a hotel room on skis, deep in the Arctic wilderness?
The Aurora Wilderness Camp, made up of three mobile hotel rooms fitted with viewing roofs, moves depending on where the lights are most likely to be spotted – giving guests the best possible chance to see them.
Currently located three-and-half miles east of Kilpisjärvi, Finland, deep in the Arctic wilderness, guests are bound to feel as close to nature as you can get, watching the colourful sky display, without even having to get out of bed.
The two-person cabins are cosy (2.5 x 4.5 metres with enough room to stand) and inside there's a bed, table, toilet and gas heater, so you can be assured you'll be warm and comfortable while it's well below freezing outside.
For the once in a lifetime overnight experience, guests are transported by snowmobile to their room at the remote camp, before guides teach them how to make a campfire to grill local sausages. Then they're left to their own devices in the wilderness, to try and spy the Northern Lights.
There are snowshoes and kick sleds to explore the area on foot, or guests can just enjoy the peace of being remote in the Arctic from their rooms.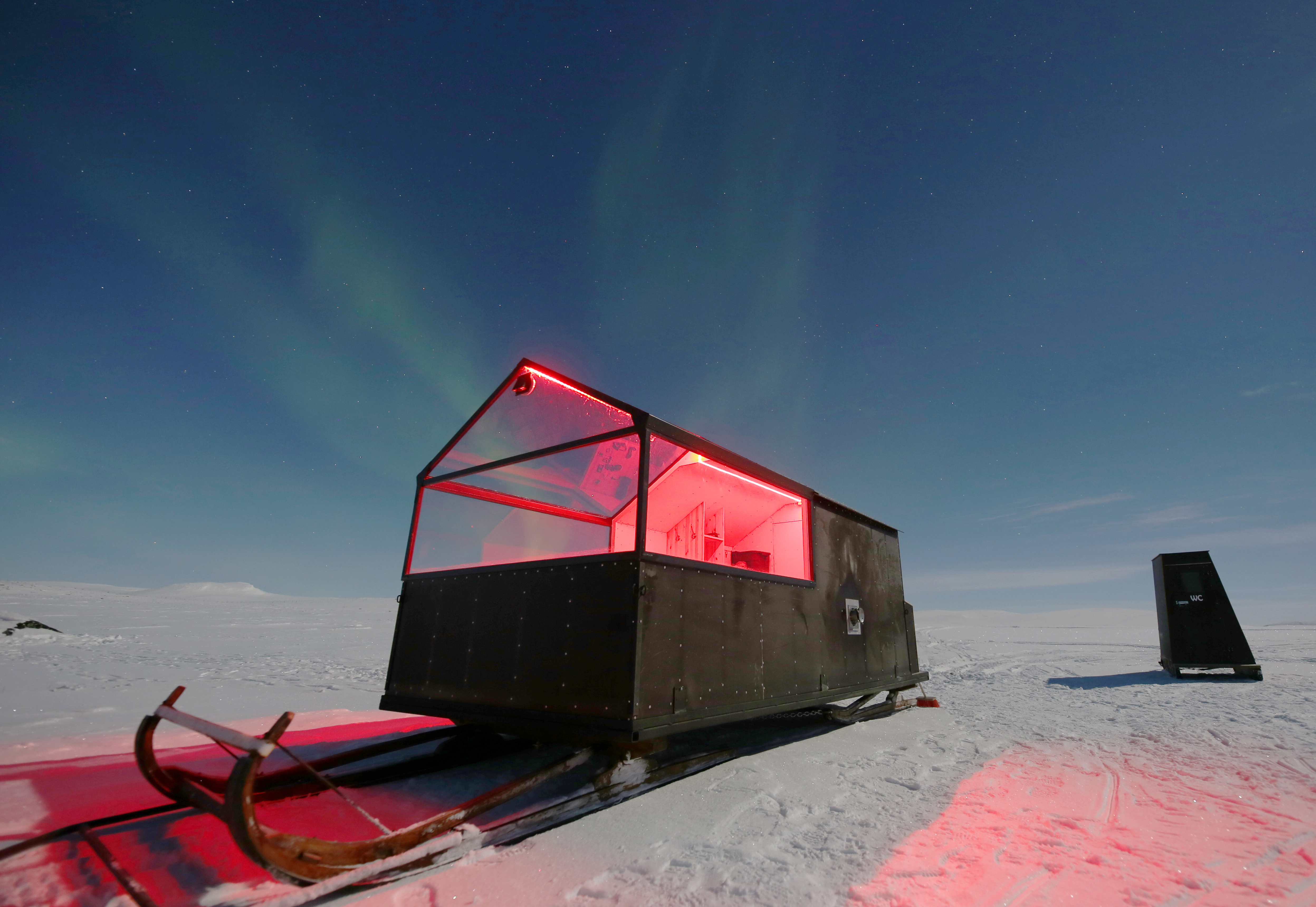 Stays booked through Off The Map Travel are usually combined to include additional nights in a static log cabin at Tundrea Lapland on the shore of Lake Kilpisjärvi
"The wilderness surrounding Kilpisjärvi is known for its remote and uninterrupted Arctic tundra," says Jonny Cooper, Arctic travel expert and founder of Off The Map Travel. "Away from any man-made light pollution, it is here that that the wilderness camp is placed for the winter, giving guests the best possible opportunity to experience the Northern Lights and simply enjoy the silence of the Arctic plains."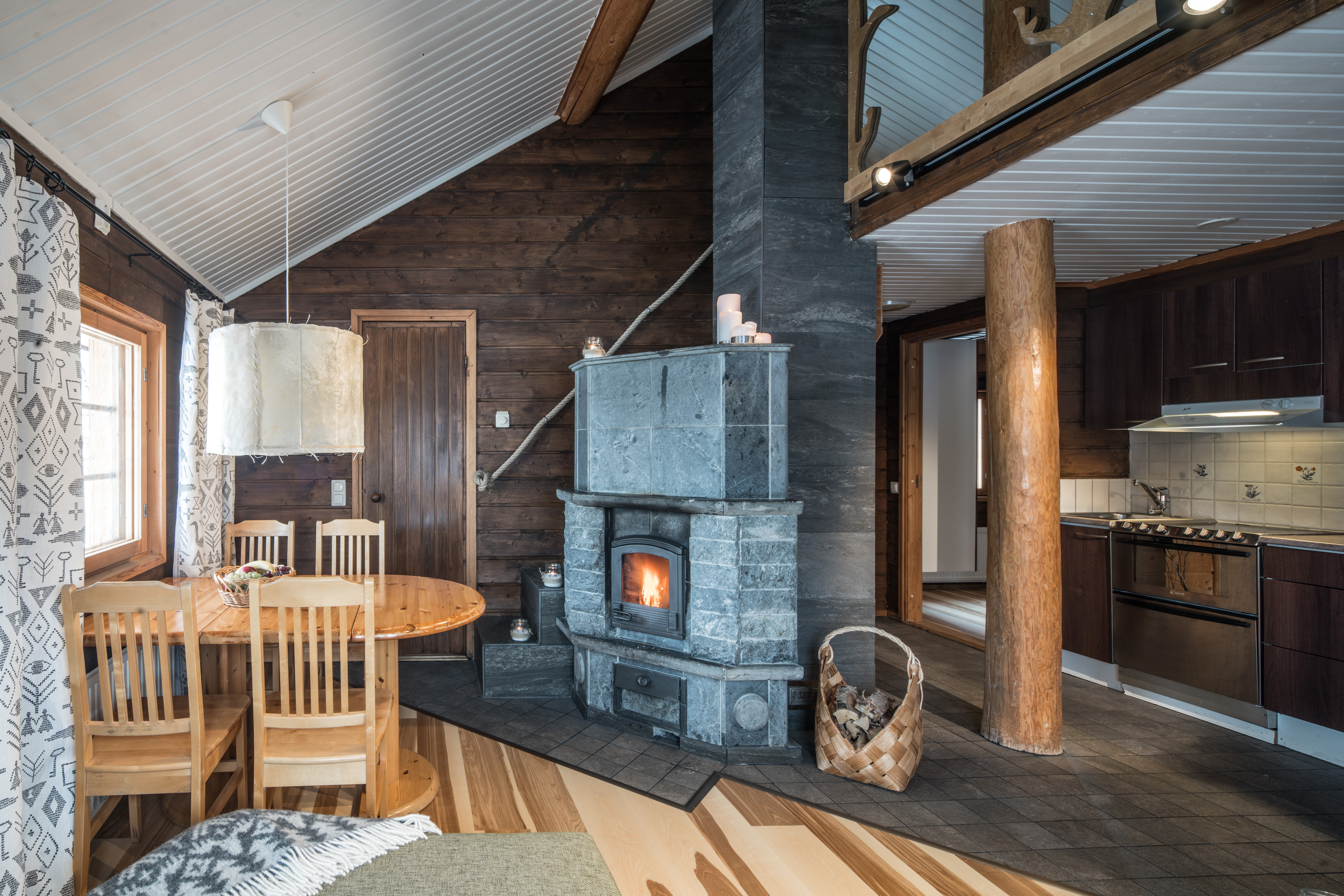 According to Off The Map Travel, the Kilpisjärvi area has more clear night skies and records more Northern Lights activity than any other location in Finland. It's estimated that if the sky is clear, visitors have more than a 70% chance of seeing the colourful display.
How to book

A 3-night, 4-day itinerary costs from £1599 pp based on two adults sharing on a full-board basis. This includes private transfers to and from the airport in Tromso, accommodation for two nights in a log chalet at Tundrea Lapland and one in the new Aurora Wilderness Camp, with all meals included. Tailor-made itineraries can be designed and other activities are available upon request. Visit Offthemap.travel for more information.
© Press Association 2018