Cookbook review: Davina McCall's Kitchen Favourites
7th Mar 18 | Lifestyle
Our verdict on Davina McCall's latest sugar-free cookbook.
Want to look like Davina McCall, with her Garnier certified hair, chiselled six-pack and megawatt smile? Well, we can't guarantee the TV star's new sugar-free cookbook will give you all three, but the former Big Brother presenter must have a few tricks up her sleeve to look so fantastic, and be in such incredible shape, at 50.
So if you want to up your salad intake and eliminate the white stuff from your diet, this latest recipe collection from Davina should give you a kick-start.
Here's what we think of it…
The book: Davina's Kitchen Favourites by Davina McCall
Who will love it? It will certainly appeal to people who are time-poor and conscious of how much sugar they're putting into their bodies (even the dessert section is sugar-free). It's also worth a peek if you're toying with the idea of going vegetarian or vegan – there are lots of recipes that'll help ease you into it. Also, calorie-counters will adore it – the all important numbers are at the top of each recipe.
What is it trying to get us cooking? All the dishes are sugar-free, and a large bulk of them are veggie or vegan friendly. Expect lots of soups filled with greens, lean meats and wholegrains. Sure, there are a few desserts on offer (a dense looking banana bread and a lime sandwich cake that circumvents the sugar ban with maple syrup), but this book goes strong on the health front.
How easy is it? Well, there's a recipe for frozen fruit in there, so don't expect any fancy foams, gels or Michelin star worthy techniques to be required.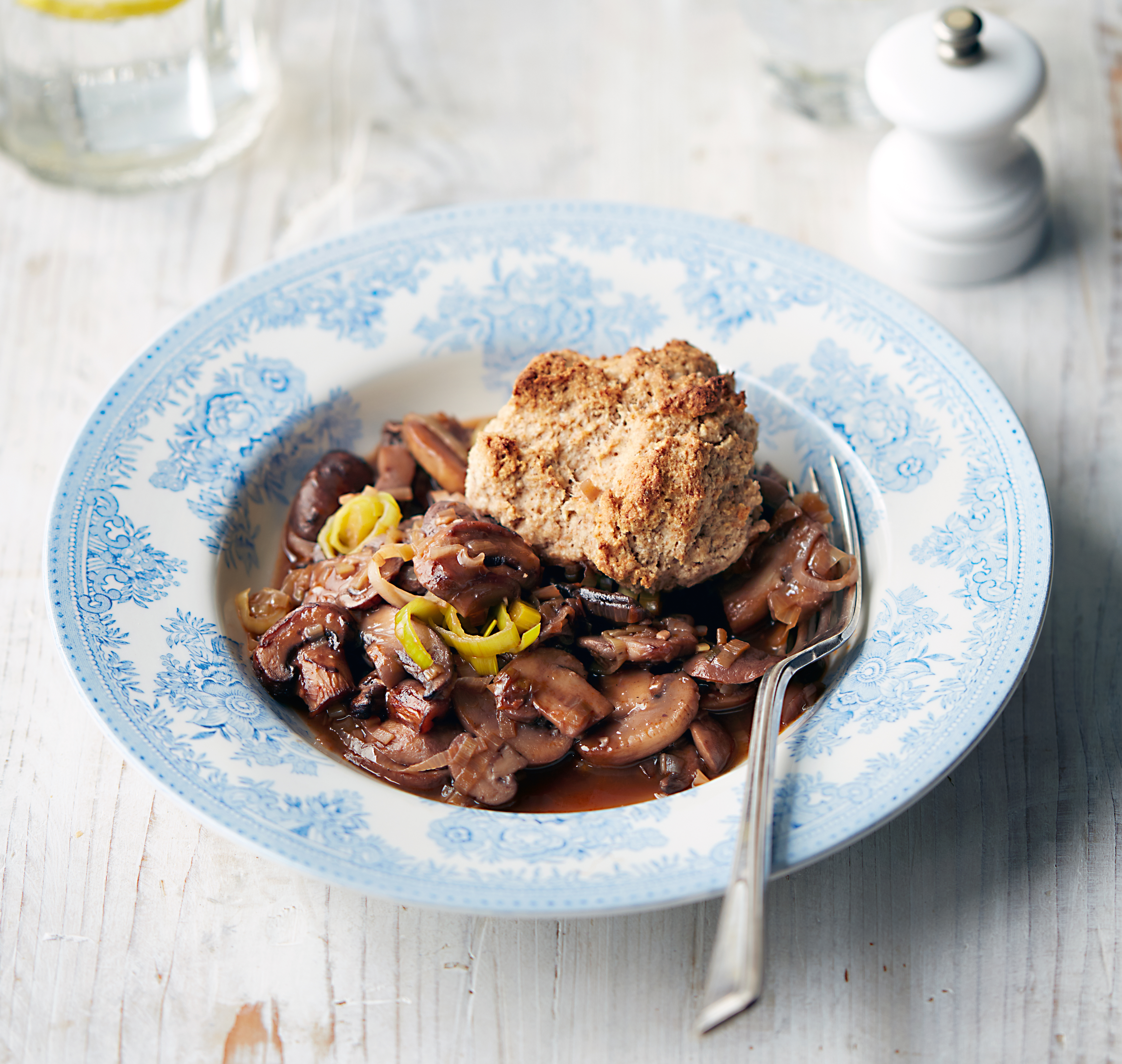 The best recipe is… the mushroom cobbler – it's certainly the most intriguing. A savoury version of the classic peach cobbler, Davina's mushroom filling is flavoured with red wine, garlic, thyme, and leeks, with a nubbly, buttery scone-like topping.

The recipe we're most likely to post pictures of on Instagram is… the baked eggs with chorizo and red peppers. Yellow yolks, postbox red peppers and tonnes of parsley? It's an insta-winner.
The recipe we're least likely to try is… the vegan baked beans. We're pretty sure baked beans are always vegan, and who bothers to make them from scratch (which will take 40-45 minutes) when you can just open a tin of them in seconds?
Usability? Annoyingly some of the images appeared to be a little on the light side for my taste, but that seems to be the style of the book. The sweetcorn and bacon cornbread sounds delicious for instance, but I didn't think it looked too appetising. However, the layout is strong, the vegan/veggie options clearly marked, and there are handy spreads in the back of the book detailing nutritional information for each dish. You'll also find Davina's 5-week sugar-free menu plan in the back, for anyone looking to lose weight.
Overall rating: 5/10
Davina's Kitchen Favourites by Davina McCall is published by Seven Dials, priced £20. Available February 22.
© Press Association 2018