Harry and Meghan are in Edinburgh: 7 romantic spots they should visit
13th Feb 18 | Lifestyle
Scottish date night ideas for the royal couple.
Harry and Meghan have touched down in Edinburgh as part of their first official joint visit to Scotland.
Yesterday we learned more details about their upcoming wedding – like the time of the ceremony and who will be officiating – so we can only imagine the couple are getting as excited about the big day as we are.
Just because Harry and Meghan are technically on a work trip doesn't mean they shouldn't have any fun at all though. In fact, Scotland's capital is a pretty great place for couples to go. Here are some of the most romantic spots Harry and Meghan could visit if they get the opportunity to slip away from their royal engagements.
1. Royal Botanic Garden Edinburgh
Sure, Edinburgh's not exactly known for its glorious weather. Even though Harry and Meghan might have touched down in a slightly grey and chilly capital city, hopefully they'll catch a few glimpses of blue sky during their visit.
If the sun does decide to come out, the couple should head to the Royal Botanic Garden, where they can wander through the gorgeous grounds, see some pretty plants and take a selfie outside one of the glasshouses.
2. Holyrood Palace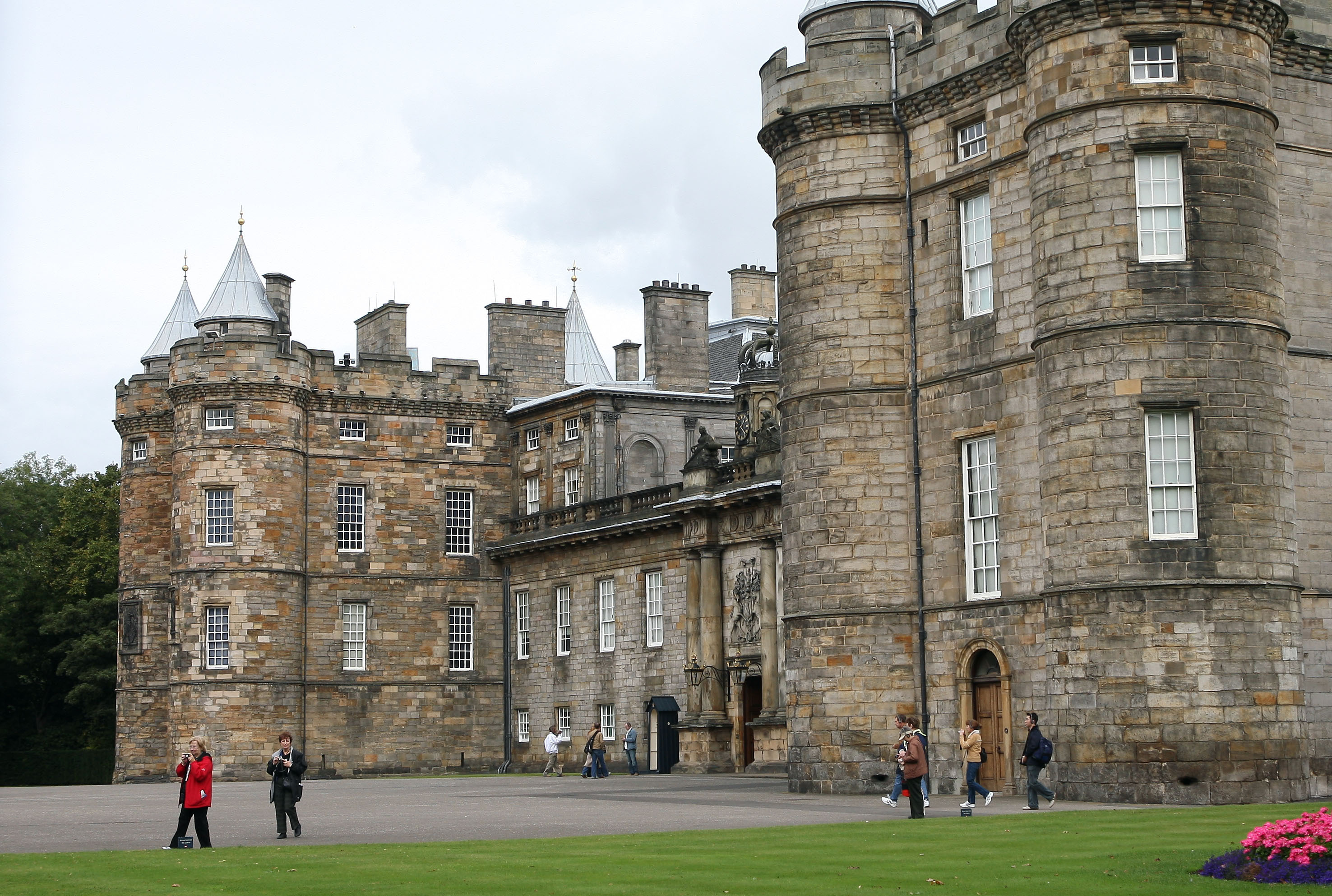 Holyrood Palace is the official residence in Scotland of Meghan's future grandmother-in-law, Queen Elizabeth. With this kind of family history, she should definitely pay it a visit.
Luckily, it wouldn't be an arduous obligation for the couple. The baroque palace stands at the end of The Royal Mile and is a beautiful building, complete with lavish state apartments, a throne room and expansive gardens. Definitely a good place for Meghan and Harry to get lost in, particularly as they probably have the power to clear it of all tourists.
3. Arthur's Seat
Nothing says romance like an ancient volcano. Okay, no one's ever said that before, but you can't deny the romantic mysticism of Arthur's Seat – the main peak of a group of hills in Edinburgh's Holyrood Park. Harry and Meghan should climb the ancient hill if they want breathtaking panoramic views of the city. An ancient volcano might not scream romance, but a walk through beautiful natural surroundings with jawdropping views definitely does.
4. Dominion Cinema
If Harry and Meghan really can't stand being outside, they ought to head to the Dominion Cinema. An art-deco inspired independent cinema, couples can cosy up to each other on comfy sofas while watching the latest releases. We don't know what kind of films they're into, but we do know the new Fifty Shades film just came out…
5. The Stand Comedy Club

Unfortunately, Harry and Meghan aren't in town for the annual Edinburgh Festival which takes place in August, but Edinburgh is still famous for its comedy and they should definitely hit up a show – we recommend heading to the Stand Comedy Club for a date night filled with jokes.
6. Coco Chocolatier
There's a reason the shops are currently packed full of Valentine's Day chocolates – the sweet stuff is considered an aphrodisiac. With this in mind, Harry and Meghan could do worse than head to Edinburgh's popular chocolate shop, Coco Chocolatier. There they can learn to make their own chocolate (and no doubt eat a whole lot as well).
7. The Grain Store
Edinburgh is a hilly city, so no doubt Harry and Meghan will get pretty tired walking around it for various engagements. If they're looking for somewhere to relax, they should visit the Grain Store. This restaurant is particularly intimate – hidden just off the Royal Mile, it's situated in the stone vaults of old store rooms. Harry and Meghan would be able to enjoy an evening here in relative peace, in a candleight alcove.
© Press Association 2018