Here's why you should always use a refillable water bottle at the gym
13th Feb 18 | Lifestyle
Single-use plastic is destroying the environment, and your weekly HIIT session could be fuelling the problem.
Let's face it, as environmentally-friendly as you think you are (hey, you separate your rubbish and recycling), you probably don't think twice about grabbing a cold bottle of water from behind the gym counter when you rush into your exercise class – it's going to be hot and sweaty, and you'll need to hydrate when you're gasping between reps.
It's also likely you don't spare a second thought about dumping the bottle in the bin on the way out either, but one central London gym chain has revealed our fitness habits are coming at a pretty frightening cost to the environment.
According to 1Rebel, just two of their city studios burn through a staggering 37,000 single-use plastic bottles per year, with each bottle having a lifespan of just 45 minutes – a pretty sobering statistic if you take into account the fact there are more than 6,000 gyms currently open across the UK.
If you're thinking, 'Well, plastic can be recycled, right?,' the sad news is just 9% of the stuff is successfully processed, which is why there is currently 245,000 metric tons of plastic floating on the surface of our oceans alone. Your single-use water bottle can take as long as 1,000 years to degrade and scientists now predict there will be more plastic in the ocean than fish by 2050.
We can all agree, it's far from an ideal problem for future generations to have to deal with. Thankfully, businesses like 1Rebel are starting to wake up to the reality of the situation, which is why they're planning to be the first UK gym to completely ban plastic. The company has just launched a campaign to eliminate single-use bottles across all three of its studios – and we reckon it couldn't have come soon enough.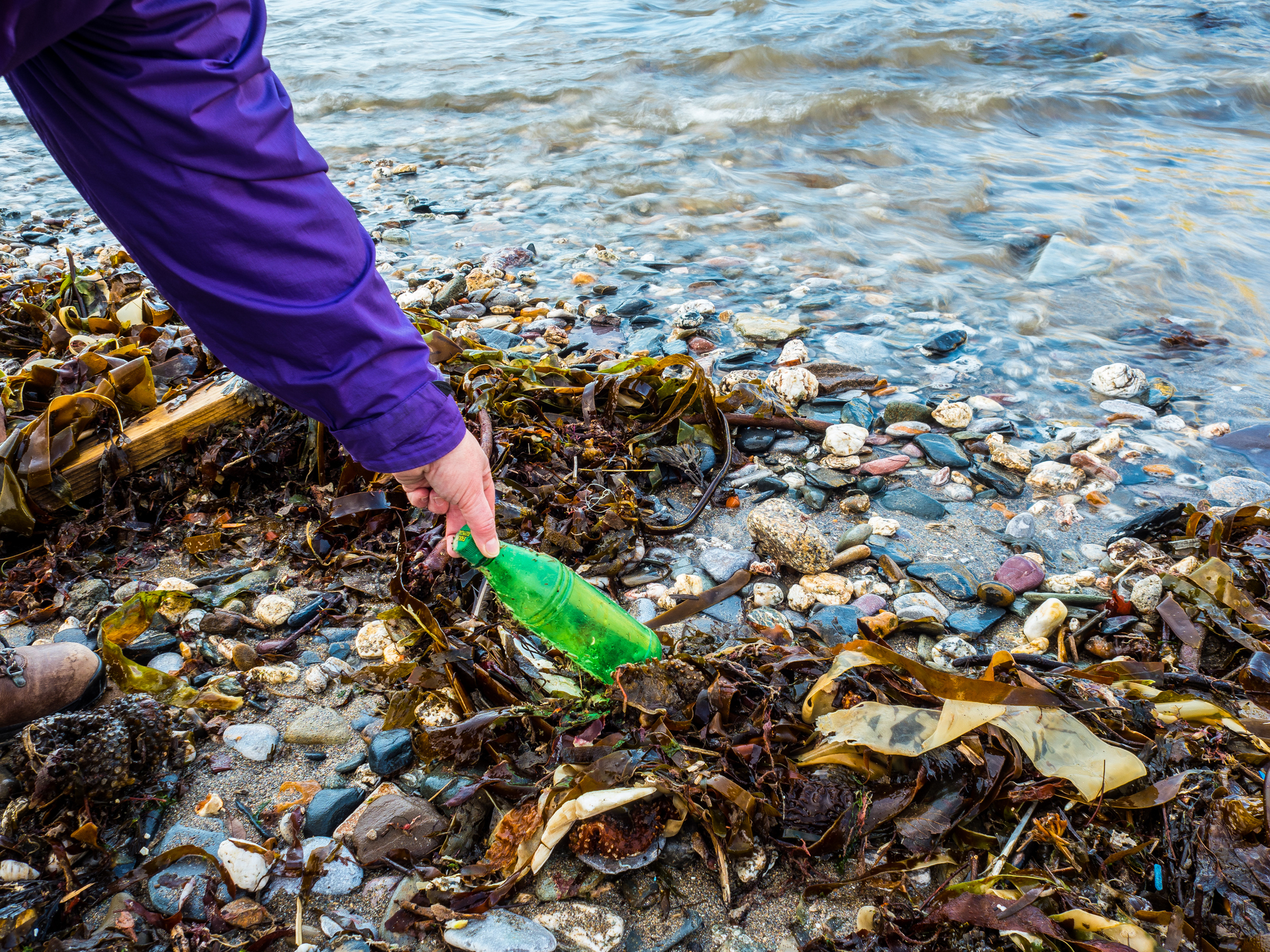 As of today, their new South Bank Central gym, which opened last week, will sell reusable stainless-steel drinks bottles (which look way snazzier than your average bottle of Evian), their smoothies will be served in recyclable paper cups and you won't see a plastic straw in sight.
Their gym bags will also be 100% recyclable, so you can throw your sweaty kit into you environmentally friendly backpack too.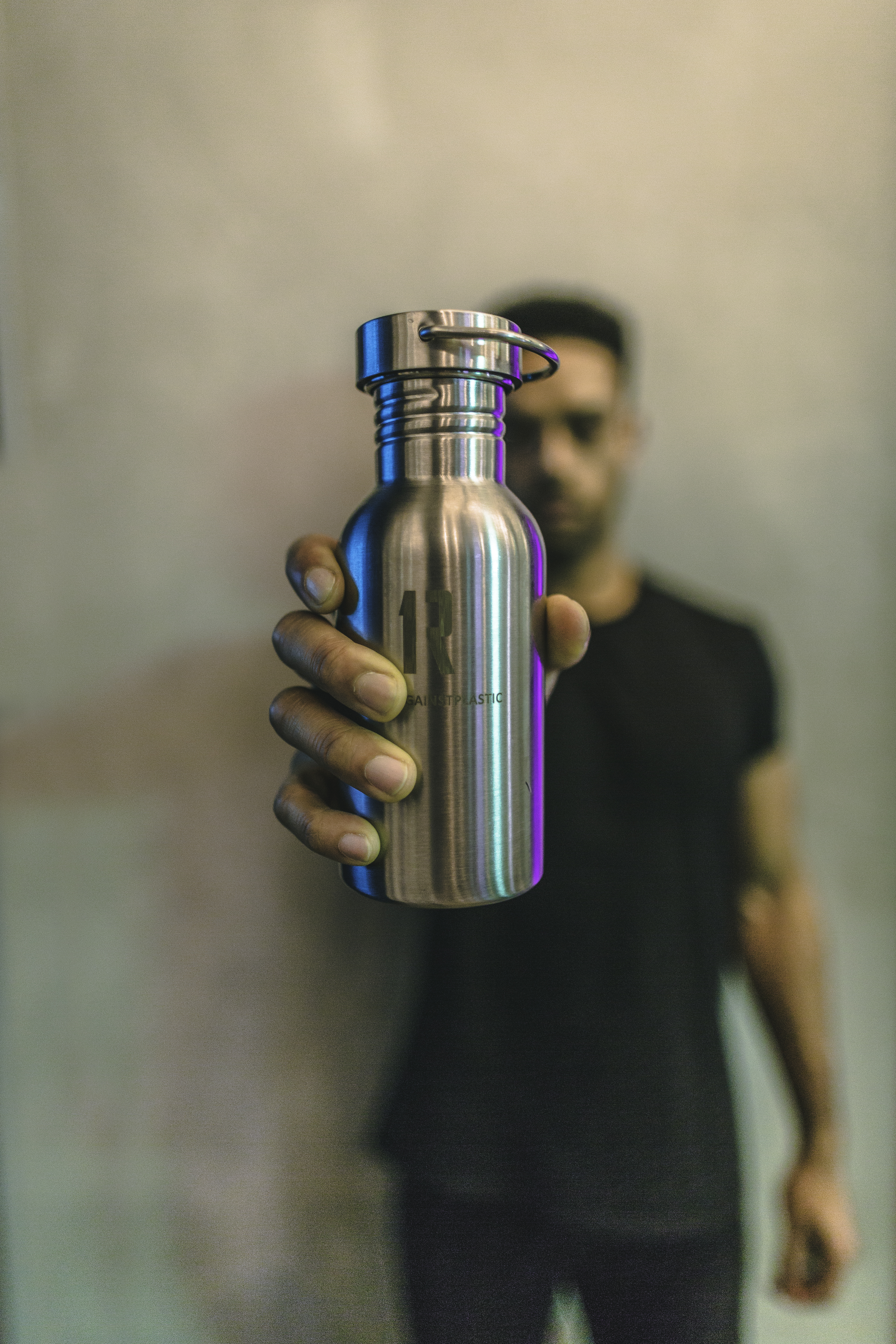 The company say their other two, pre-existing London gyms will also join their #RebelAgainstPlastic campaign shortly, and now they're calling on other worldwide fitness chains to say 'no' to plastic too.
"We are all aware of the shocking statistics around the amount of plastic waste that ends up in our oceans every year," said James Balfour, co-founder and CEO of 1Rebel. "As innovators in the fitness industry, we have a responsibility to tackle this problem and put an end to the mindless consumption of plastic that has become the norm within the gym environment. We hope this inspires others to overhaul their waste and recycling policies in a similar way."
Thanks to Sir David Attenborough's recent series Blue Planet II, plastic pollution is an issue businesses are beocming increasingly conscious of; chains like Iceland, Wagamama and Pret have all pledged to reduce their plastic usage, while Wetherspoons has committed to scrapping plastic straws from its pubs.
Even the Queen has banned plastic bottles and straws on all of the royal estates after seeing the devastating effects of waste on wildlife in the Commonwealth.
On an individual level, loads of us are shopping hyper-local, carrying reusable coffee cups and cutting down on printing at work – so why should your gym routine be any different?
Do your bit and invest in a reusable bottle to avoid funding the problem. We're pretty sure it won't be long before more gyms make a play for plastic-free fitness too.
© Press Association 2018