Fancy breathing new life into your community spaces? Take inspiration from this year's RHS Britain in Bloom finalists
13th Feb 18 | Lifestyle
From turning old skips and boots into planters, and getting local groups and youngsters involved, Hannah Stephenson looks at the entrants' novel ways to green up grey and neglected spaces.
Community groups in the annual RHS Britain in Bloom competition have created a riot of colour from items which might usually be consigned to the scrapheap, to green up their grey spaces.
From using old toilets and baths for planting, to creating brightly coloured containers from old soldiers' boots, they have helped lift moods, reduced flood risk, and created wildlife habitats in their efforts to 'green the grey' in our towns and cities.
For those wanting to add a splash of colour or tackle a local issue, take inspiration from some of the community gardening groups involved in the Royal Horticultural Society's (RHS) Britain in Bloom campaign…
Get your local community involved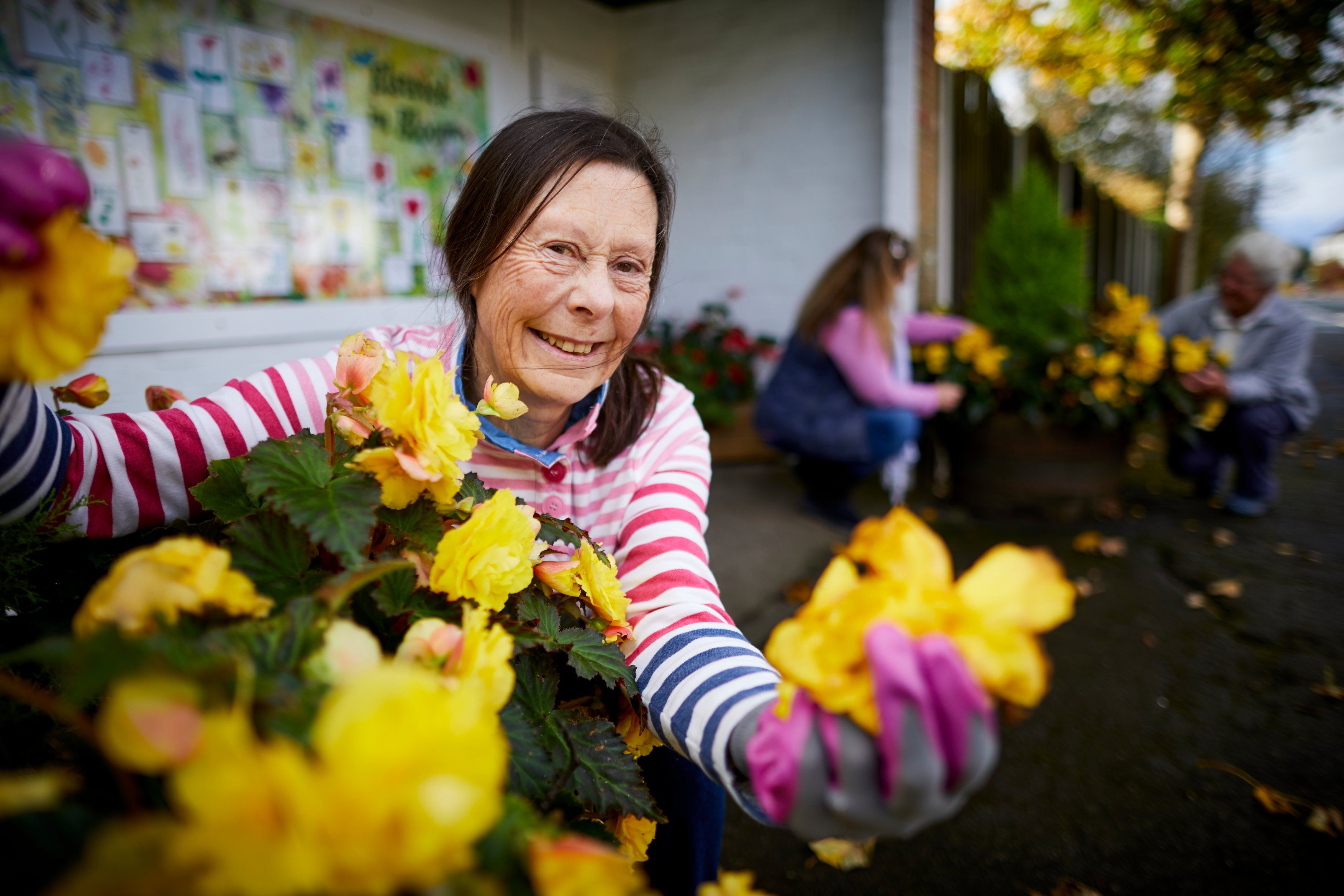 Getting your neighbours involved, or asking local community groups or businesses for their support, is a great way to meet new people as well as improve your area.
Once people see the positive impact of your efforts, interest and offers of support are likely to snowball. Just remember to get the council or landowner's permission first and involve any landscape maintenance contractors before starting work in a public space.
Elswick in Lancashire, Britain in Bloom Champion of Champions in 2017, established their group two decades ago, to help improve the village and tackle problems with litter and anti-social behaviour. They found brightening up their bus shelter with pots and planters all but banished the vandalism that had previously blighted the spot.
Nod to your local heritage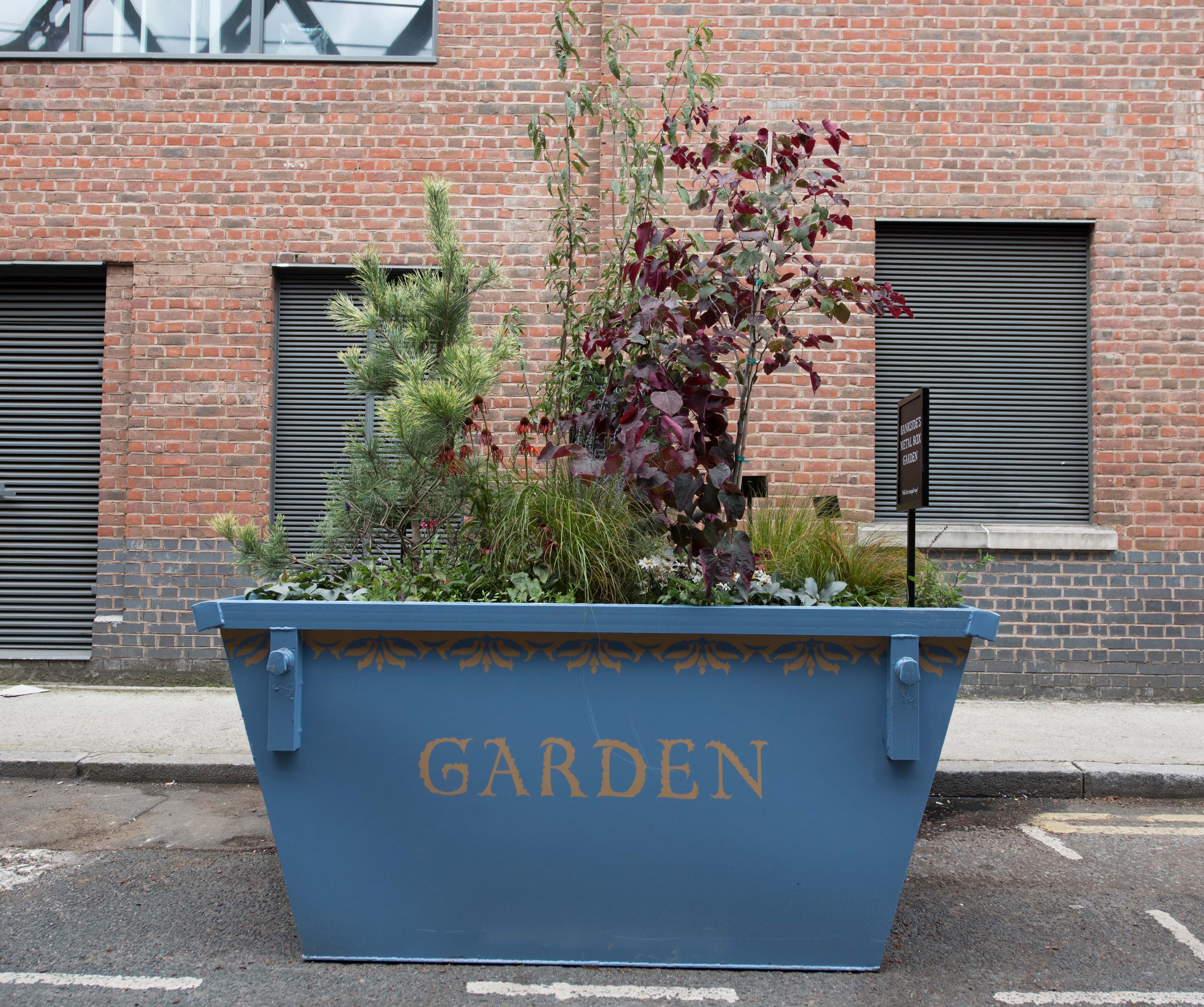 A display, perhaps inspired by the area's heritage or a forthcoming event, can help boost pride in an area, and may end up becoming something of a tourist attraction in itself.
Better Bankside, one of this year's Britain in Bloom finalists, installed 'The Metal Box Garden' – using a skip – in Bankside, an area steeped in history. Located next to an old Victorian warehouse that was once used to make decorative tin boxes, the planted skip has helped to increase footfall and improve the look and feel of this quieter street.
Reduce, reuse and recycle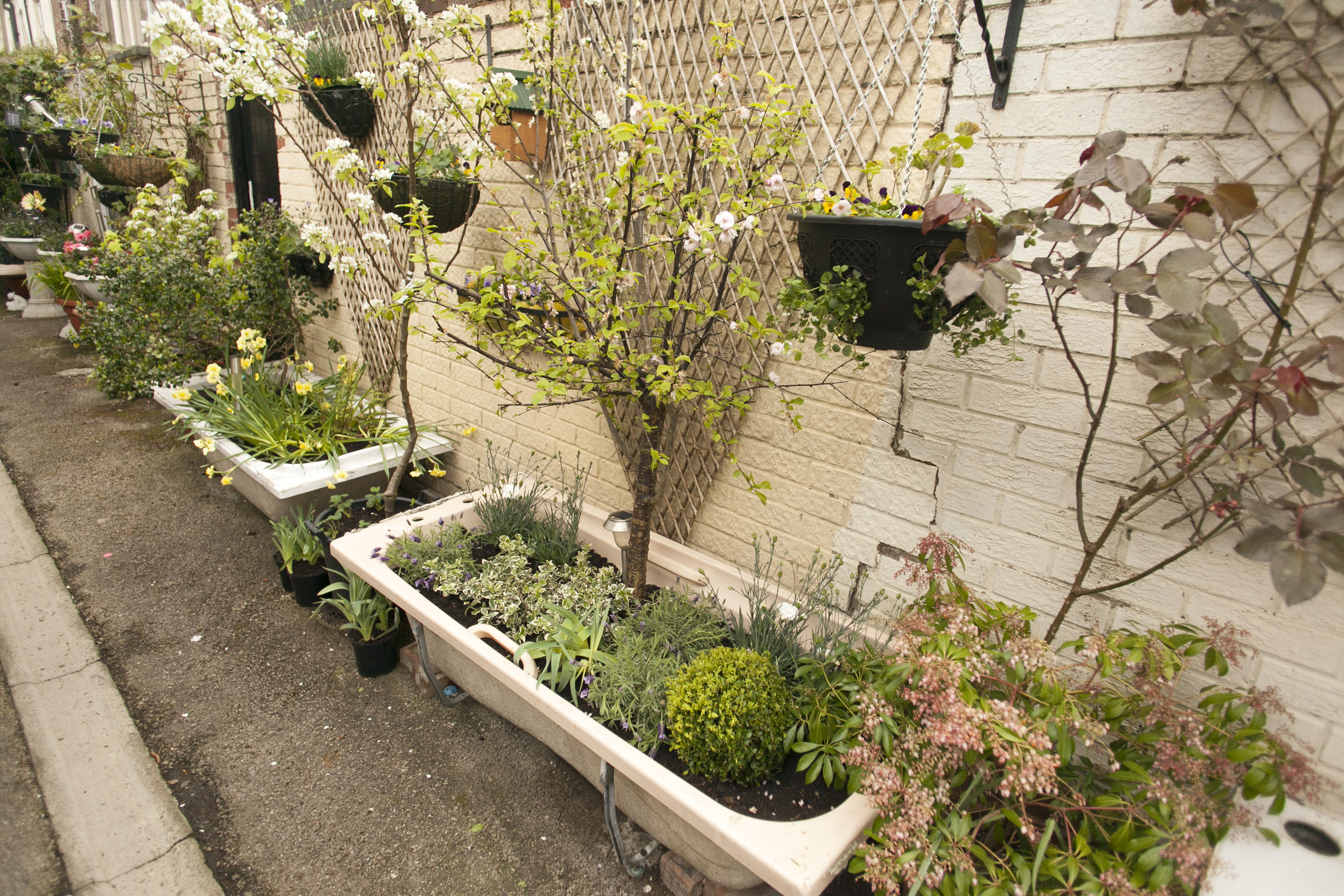 You don't need to spend a fortune on expensive materials. Think creatively – an old pair of boots, bathtub or even a toilet can be re-purposed into pots and containers, ideal for filling with potting compost and planting up at minimal cost.
In Dishforth, North Yorkshire, soldiers ran a 'boot camp', where their decommissioned army boots were planted up and decorated by local school pupils to brighten up their communities. Likewise, a run-down toilet in East Haven near Angus was recently renovated to include an art gallery, helping to bring it back into public use.
Make good use of walls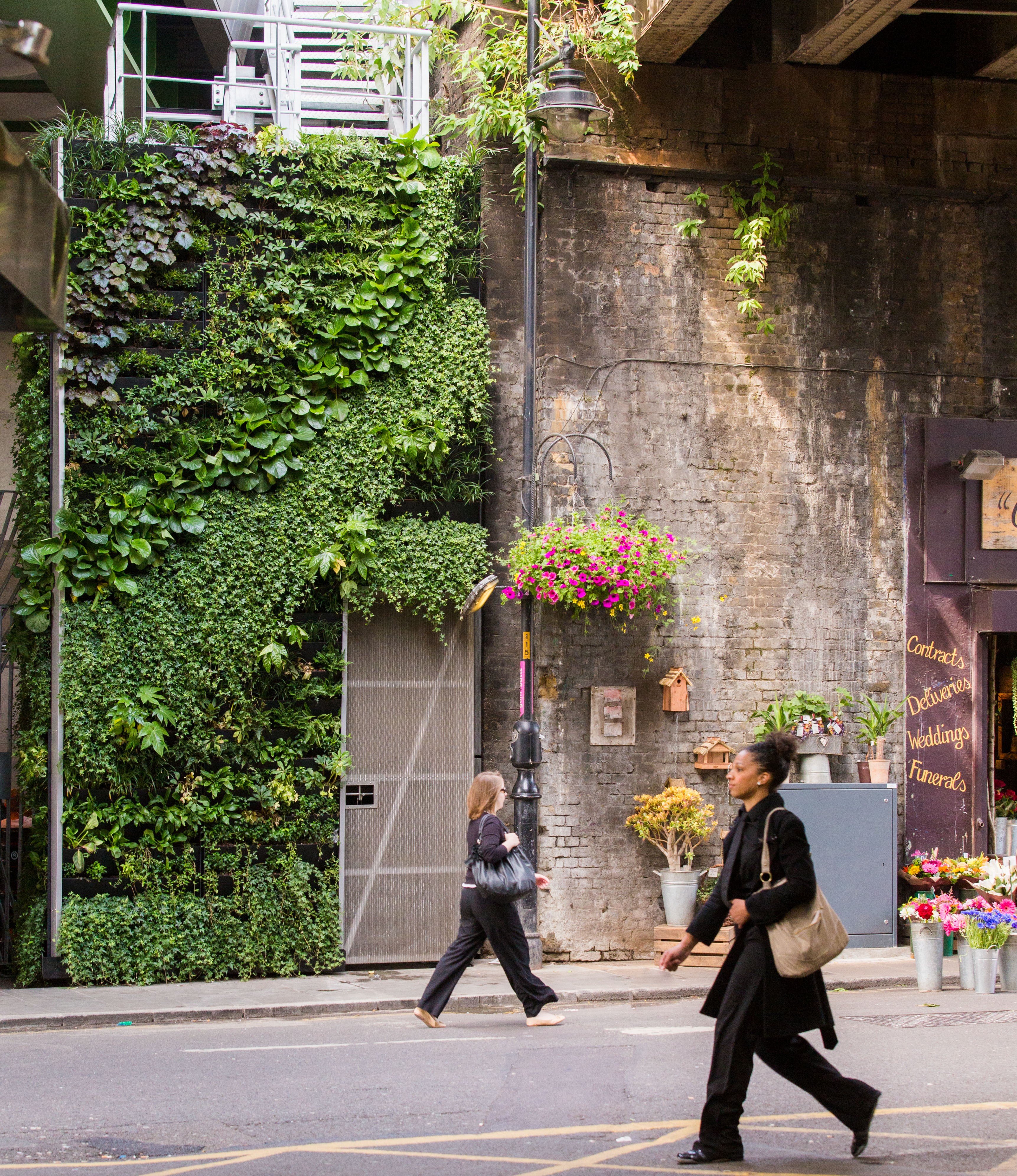 Often, vertical space covering the walls of buildings, fences and other structures is forgotten but can be useful for injecting greenery into places where there are lots of functional demands on the pavements, walkways and ground space.
'Living walls', like the one at London's Bankside, can look stunning when space is at a premium and you have the tools and permissions required. An alternative, low-cost option is growing climbers and wall shrubs to brighten up a drab alleyway or end of a building.
Leave no stone unturned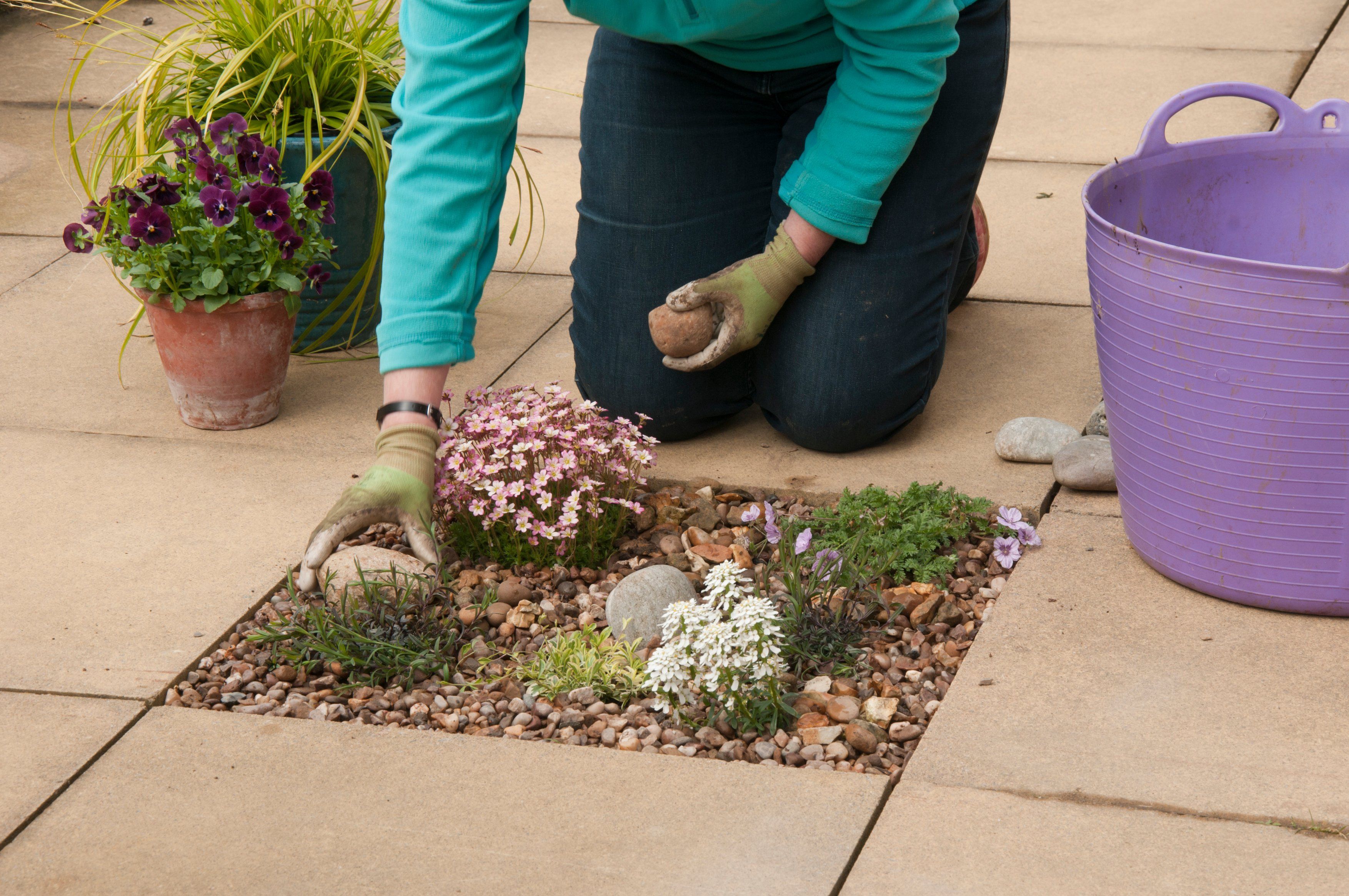 Small changes can collectively make a big difference, with spaces linking up to form 'green corridors' for wildlife (be sure to make holes in garden fences for hedgehogs to roam).
Placing pots, or pulling up a paving slab in your front garden and adding a few plants, can provide extra food for bees and reduce the hard surfaces that increase the risk of flash flooding.
Involve the next generation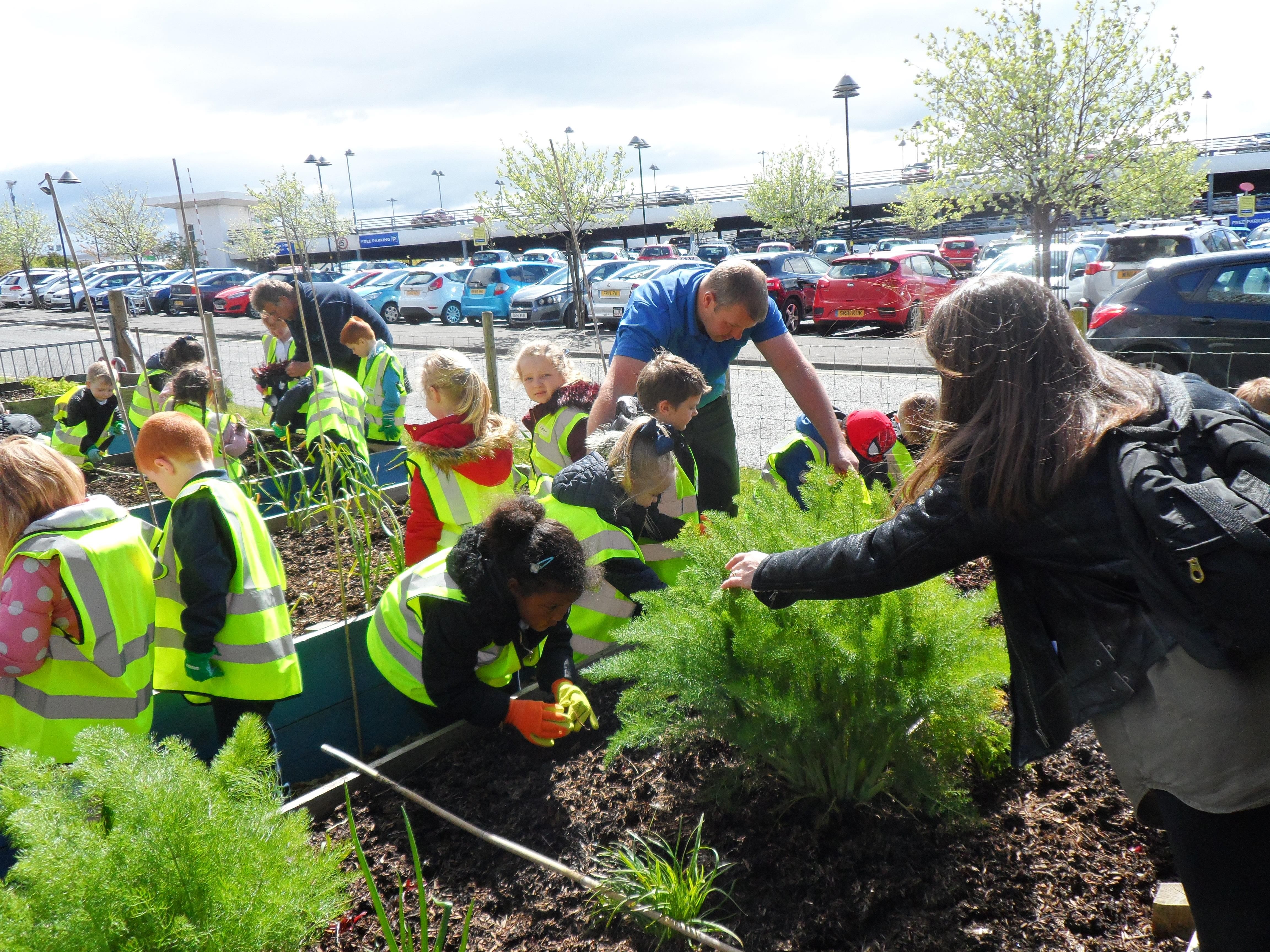 Children love gardening and can learn a lot, while at the same time having fun, getting outdoors and being active. It's also an opportunity to engage a whole new generation of local gardeners that might one day take over the reins.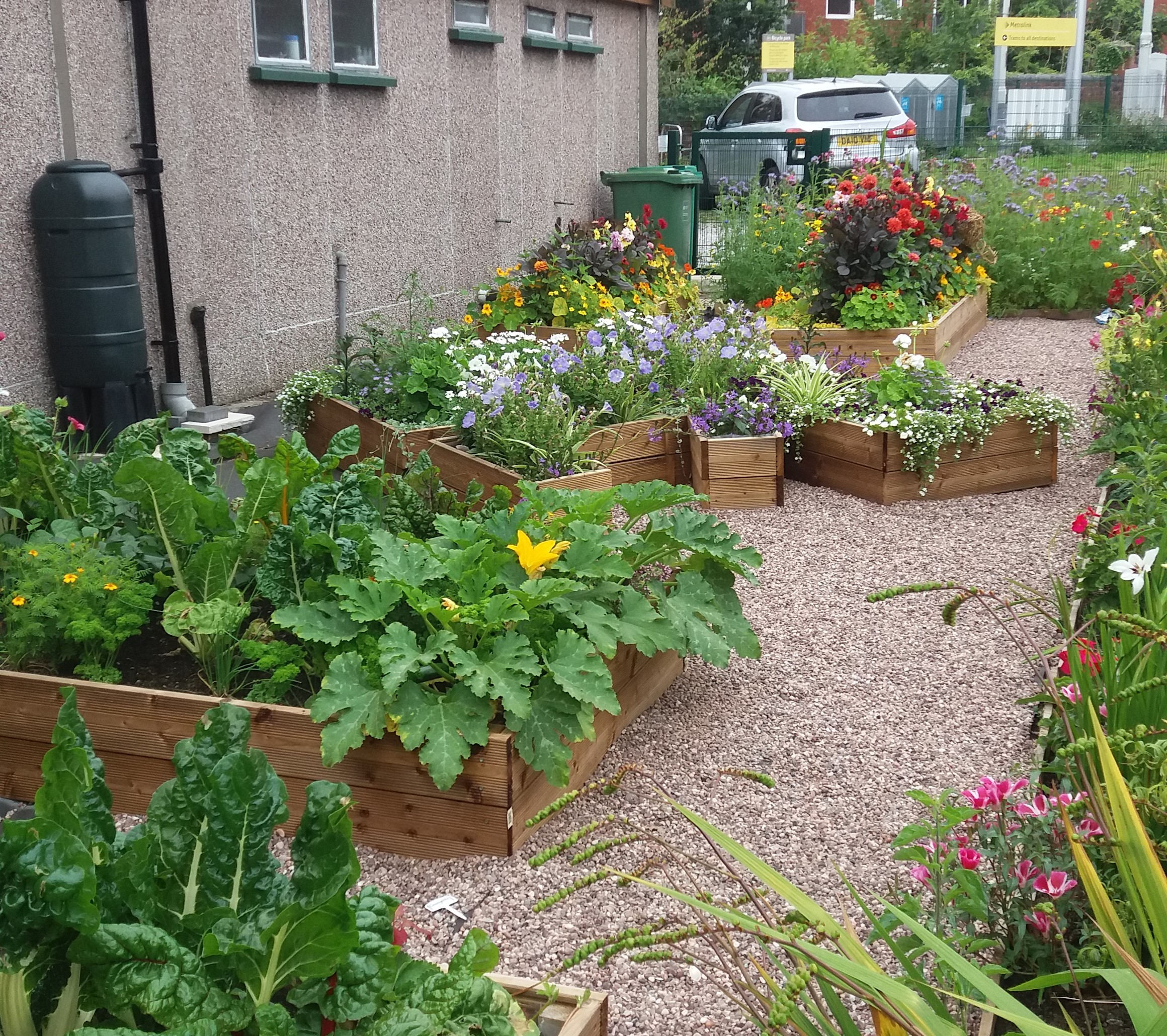 In Didsbury in Manchester, the once neglected grounds of a scout hut, located by a busy main road, have now been replaced with raised beds to grow vegetables and wild flowers, teaching the importance of insects for food production and plants' role in helping to combat air pollution. Many passers-by now regularly stop to admire the garden.
For more information about Britain in Bloom, or further advice and inspiration and details of your nearest community gardening group, visit rhs.org.uk/get-involved
© Press Association 2018