11 stylish buys to jazz up your kitchen counters and tabletop for spring
8th Feb 18 | Lifestyle
After easy ways to brighten up the heart of the home? Sam Wylie-Harris selects the freshest new-season kitchenware and accessories.
With so many eye-popping patterns and funky designs being dished out, there couldn't be a better time to freshen up your kitchen with some new accessories.
And no matter how large or small the space, key pieces such as a coffee machine (Nespresso have a new mini model), casserole dish and decorative tableware look great on open shelving, while even the latest recycling bin is stylish enough to want to make room for.
Here's our shortlist of various kitchen collectables and practical pieces for table tops and work surfaces. Who knows, it may even inspire some creative cooking…
1. Alessi Espresso Coffee Maker Pulcina, available in red and black, from £59.95, Alessi.com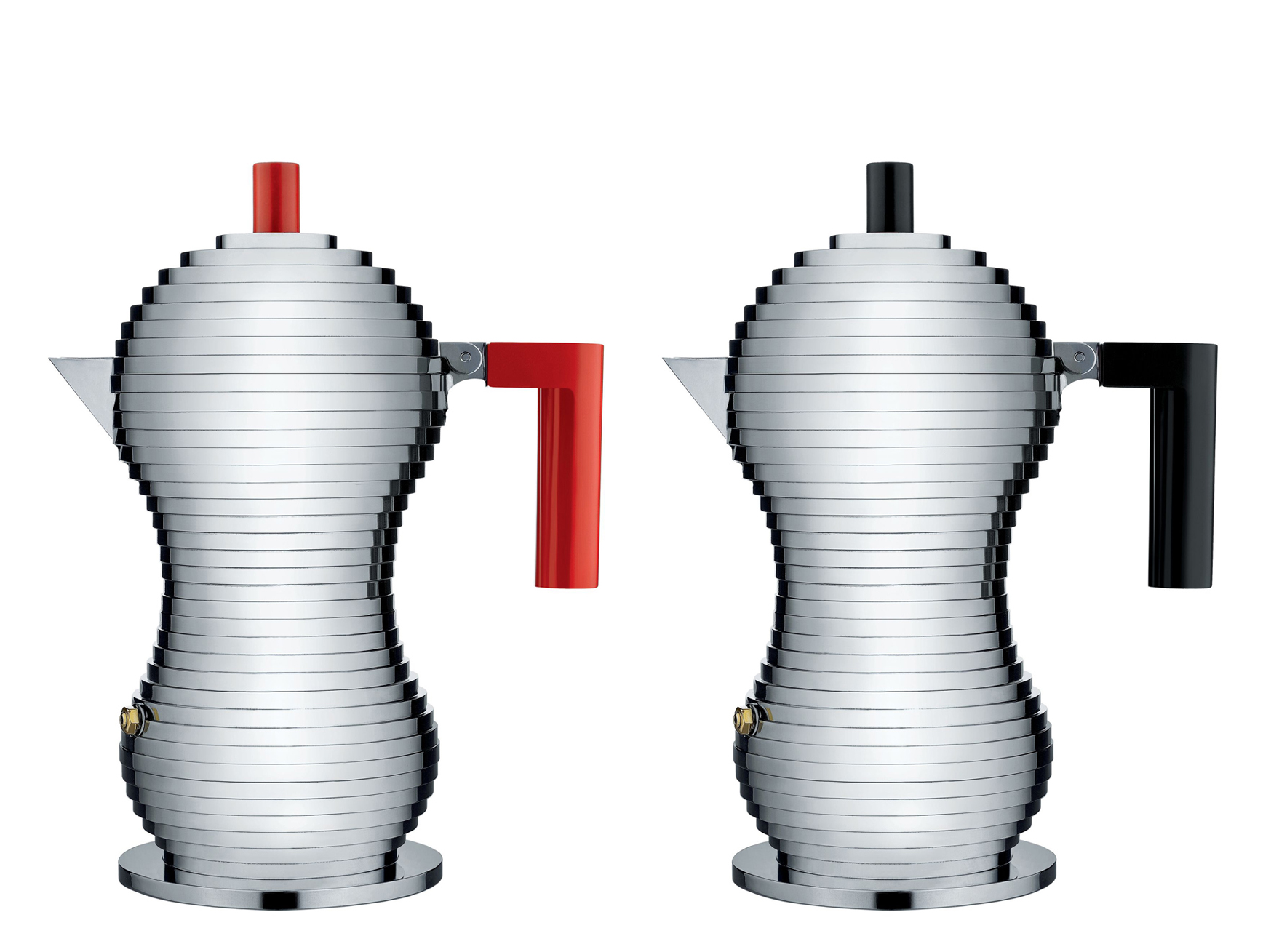 Create a café society feel… Italian designer Michele De Lucchi has teamed up with Alessi to produce this cutting-edge coffee maker cast in shiny aluminium with a red or black finish.
2. Anthropologie Sally Muir Dog-a-Day Dessert Plate – French Bulldog, £14; Gilded Monogram Glass Tumbler, £14; Set of 6 Assorted Colours Latte Bowls, £24; Turquoise Old Havana Serving Bowl, £58, and matching Old Havana Pitcher, £38, John Lewis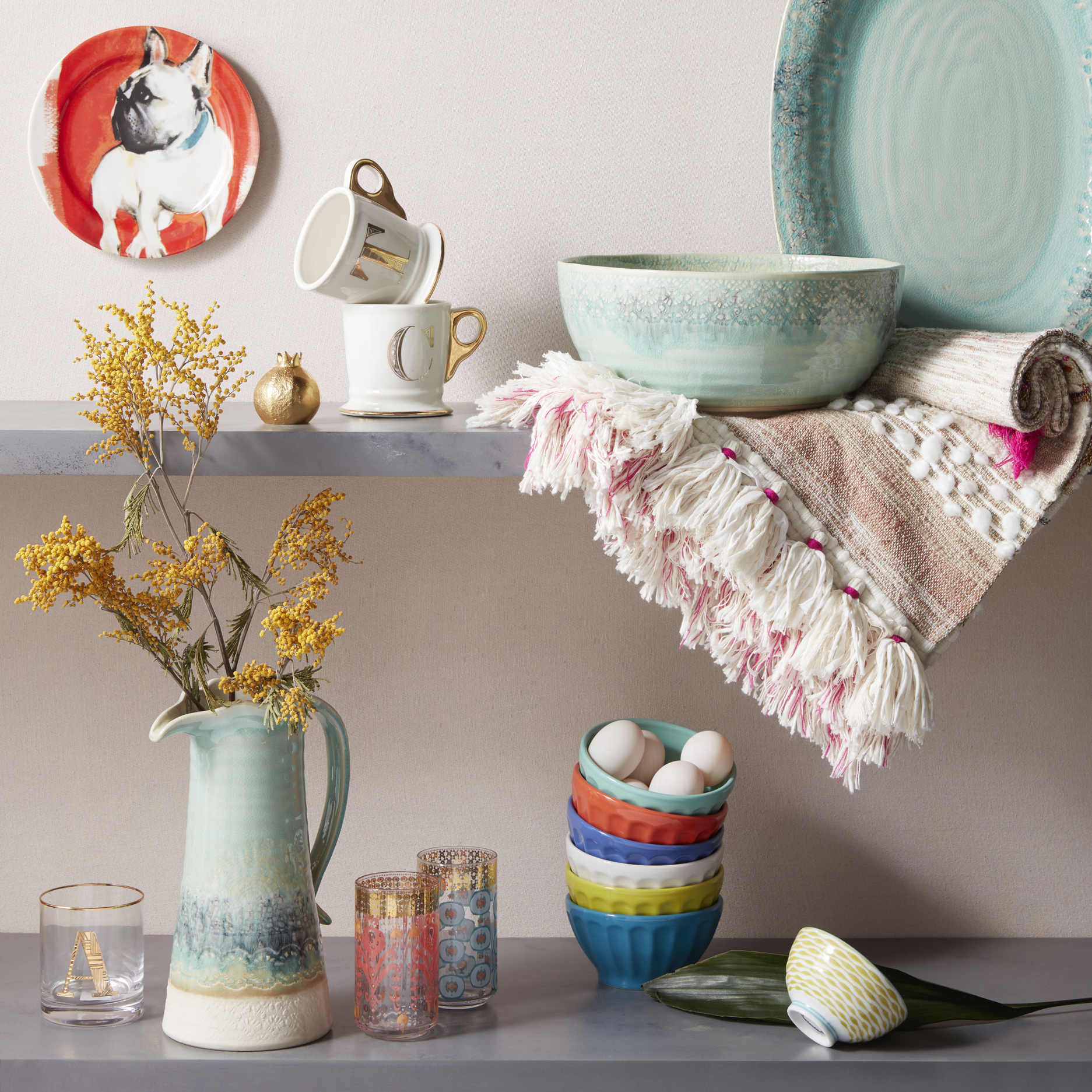 If you're pulled in all directions and can't make up your mind on a colour code, try mixing and matching. There may be the odd clash, but eclectic is totally cool.
3. Flamingo & Pineapple Nest of 3 Stacked Bowls, £55, FenellaSmith.com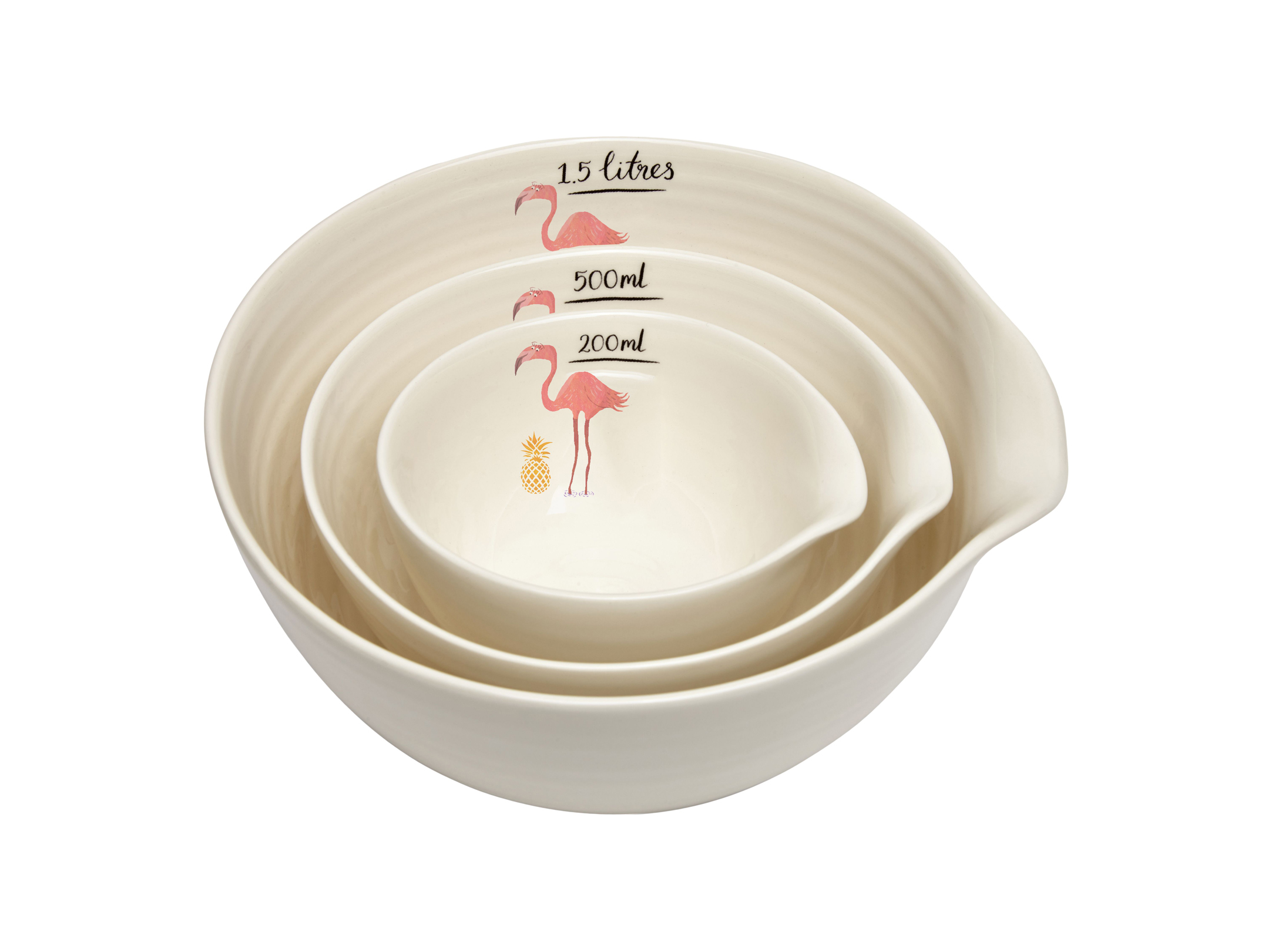 With just the right measure of kitsch, we love these quirky measuring bowls, featuring pink flamingos, which (depending on your appetite) can double up and be used for breakfast cereal, soups and puds.
4. Pink Mixer with Bowl and Attachments, currently reduced to £59.99 from £179.99, Studio.co.uk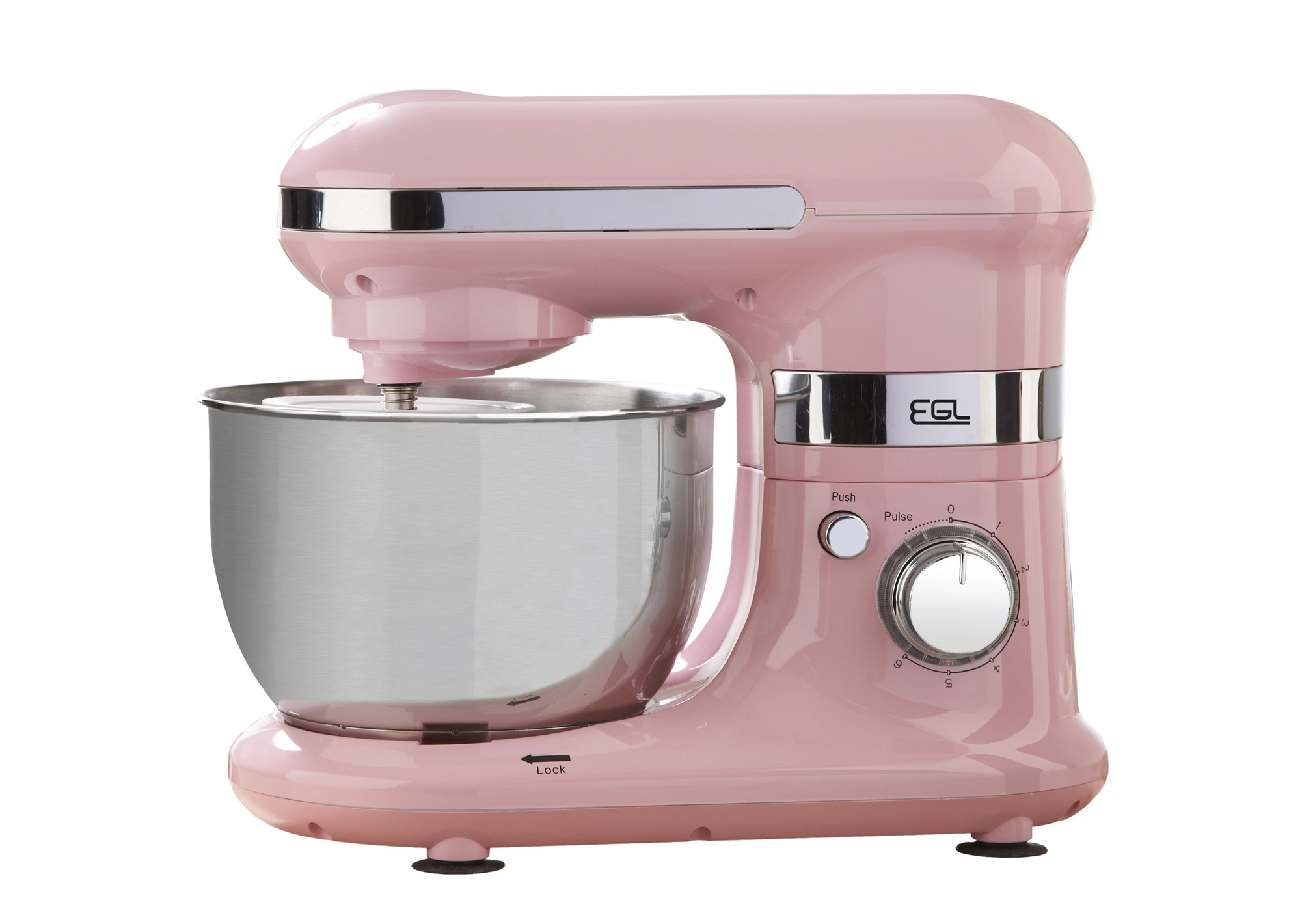 Planning to celebrate Shrove Tuesday and flip a few pancakes? This pink stand mixer will whisk the smoothest batter to perfection – and look pretty on your counter top all year round.
5. Rory Dobner Beautiful Buildings Plates, from £36-£66 each, RoryDobner.com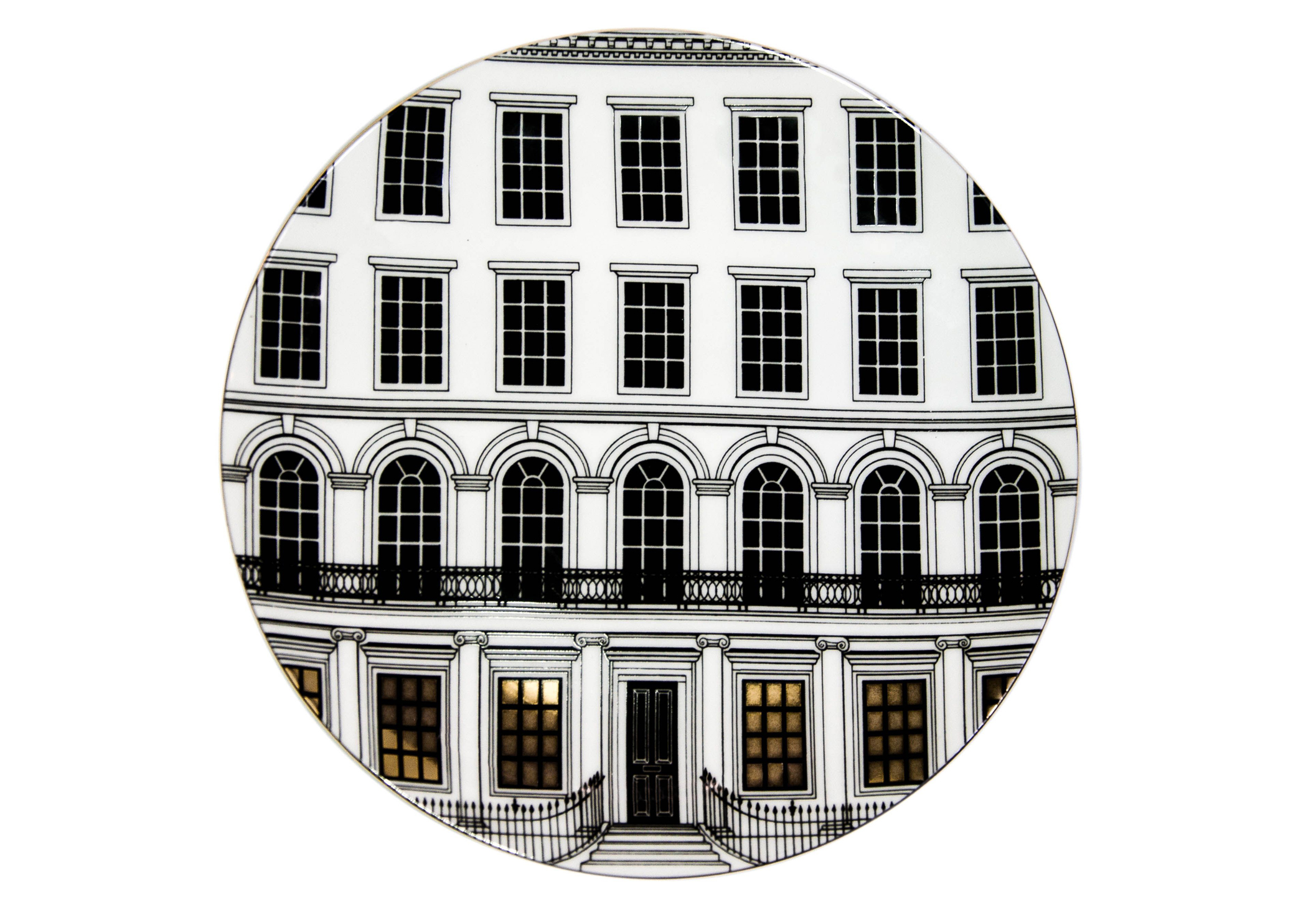 The next best thing to a grand entrance, this monochrome plate is the perfect building block to illustrating your dream home.
6. Statement Teacups, £2 each, Flying Tiger Copenhagen (in store only)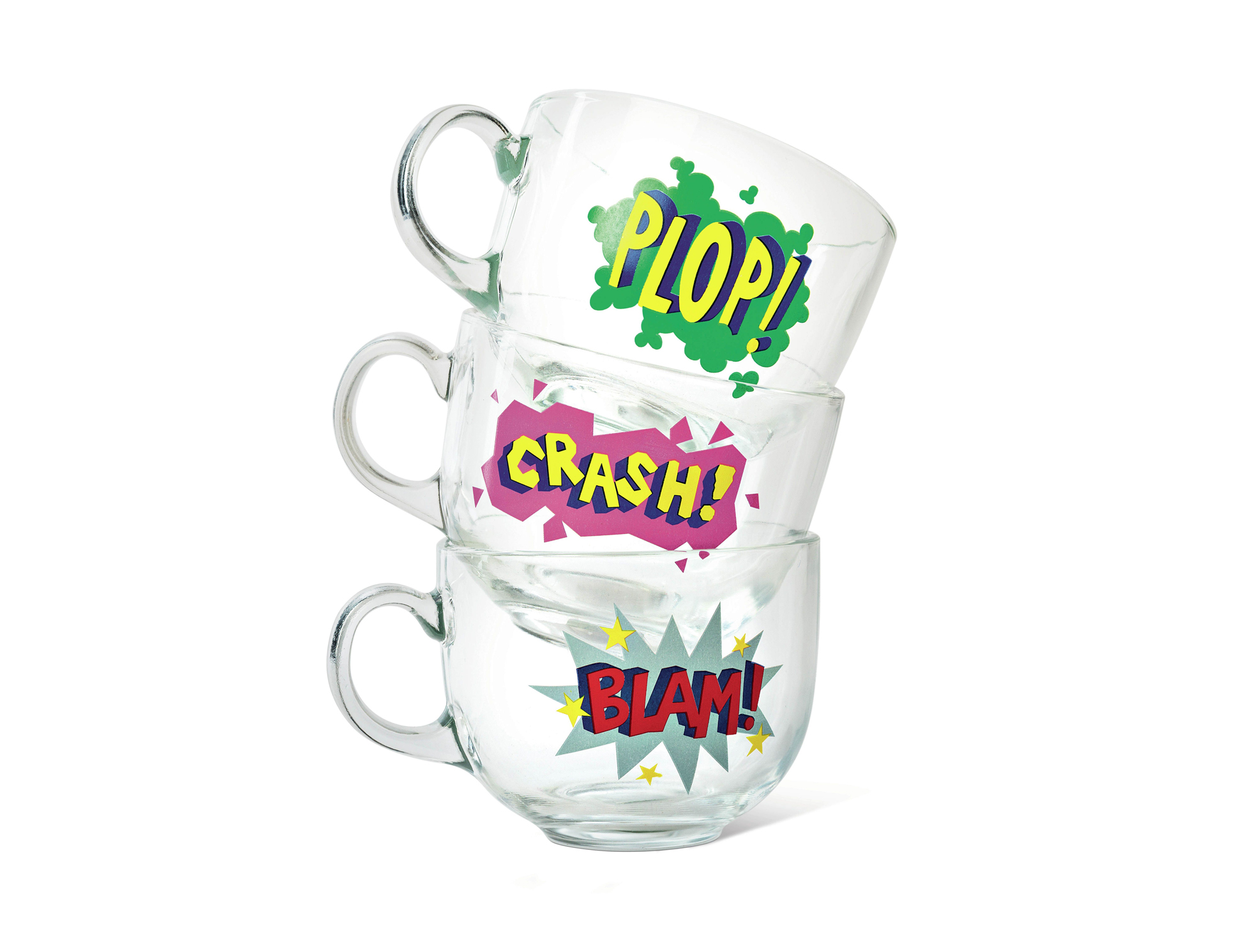 Comic-inspired decos are all the rage right now; these wacky cups will add extra punch to your morning cuppa.
7. Emma Bridgewater Indian Sponge Collection Small Tureen, £39.95; Half Pint Mug £19.95; Dinner Plate, £19.95; Side Plate, £17.95, and Large Fluted Dish £49.95, EmmaBridgewater.co.uk (available from February 26)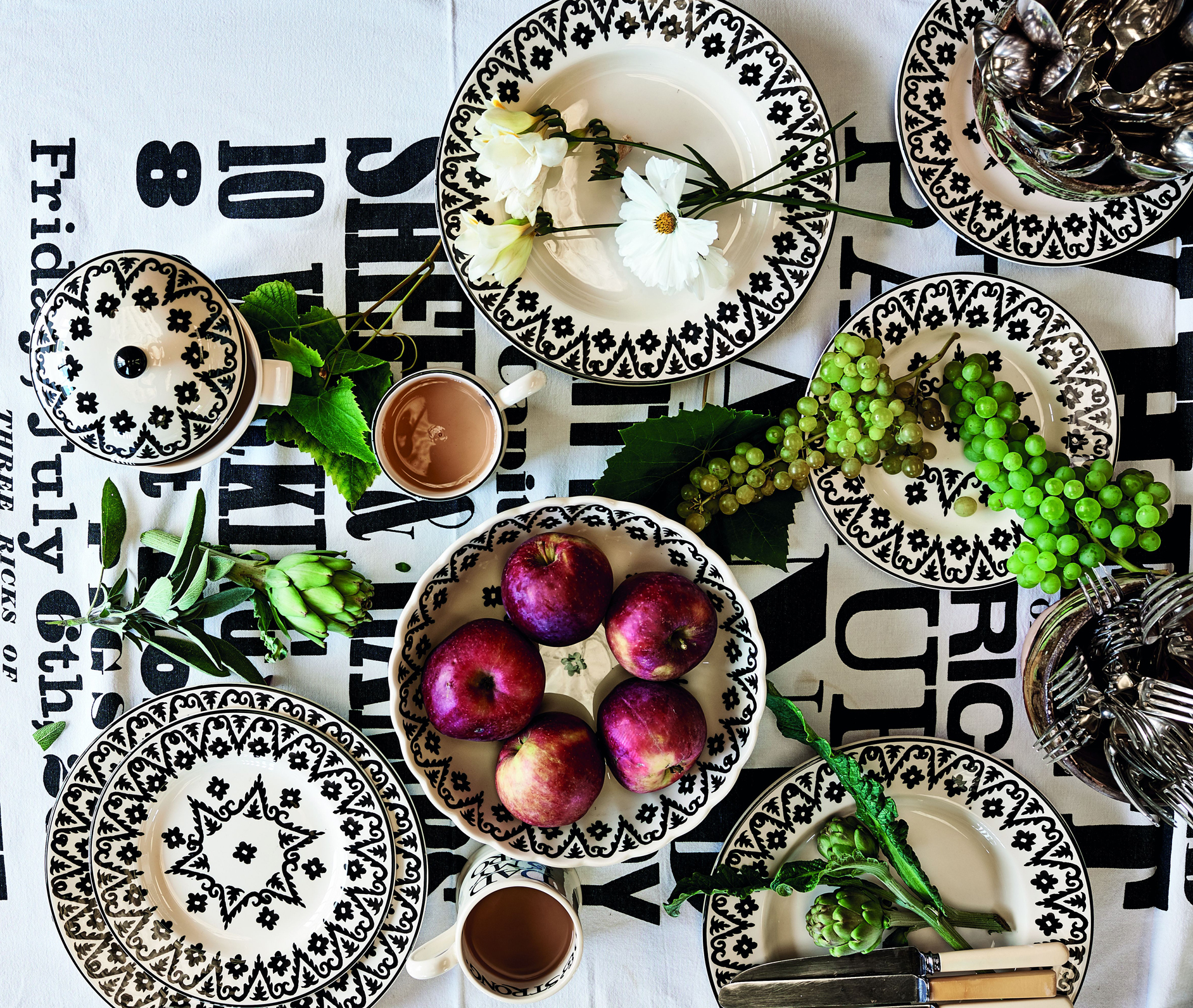 Inspired by hand-blocked prints on Indian cotton, we love Emma Bridgewater's "new star of the kitchen table" Indian Sponge range, with its simple pattern that will make any dish you serve look even more delicious.
8. Nespresso Essenza Mini Magimix Lime Green, D30, £89.99, Nespresso.com/uk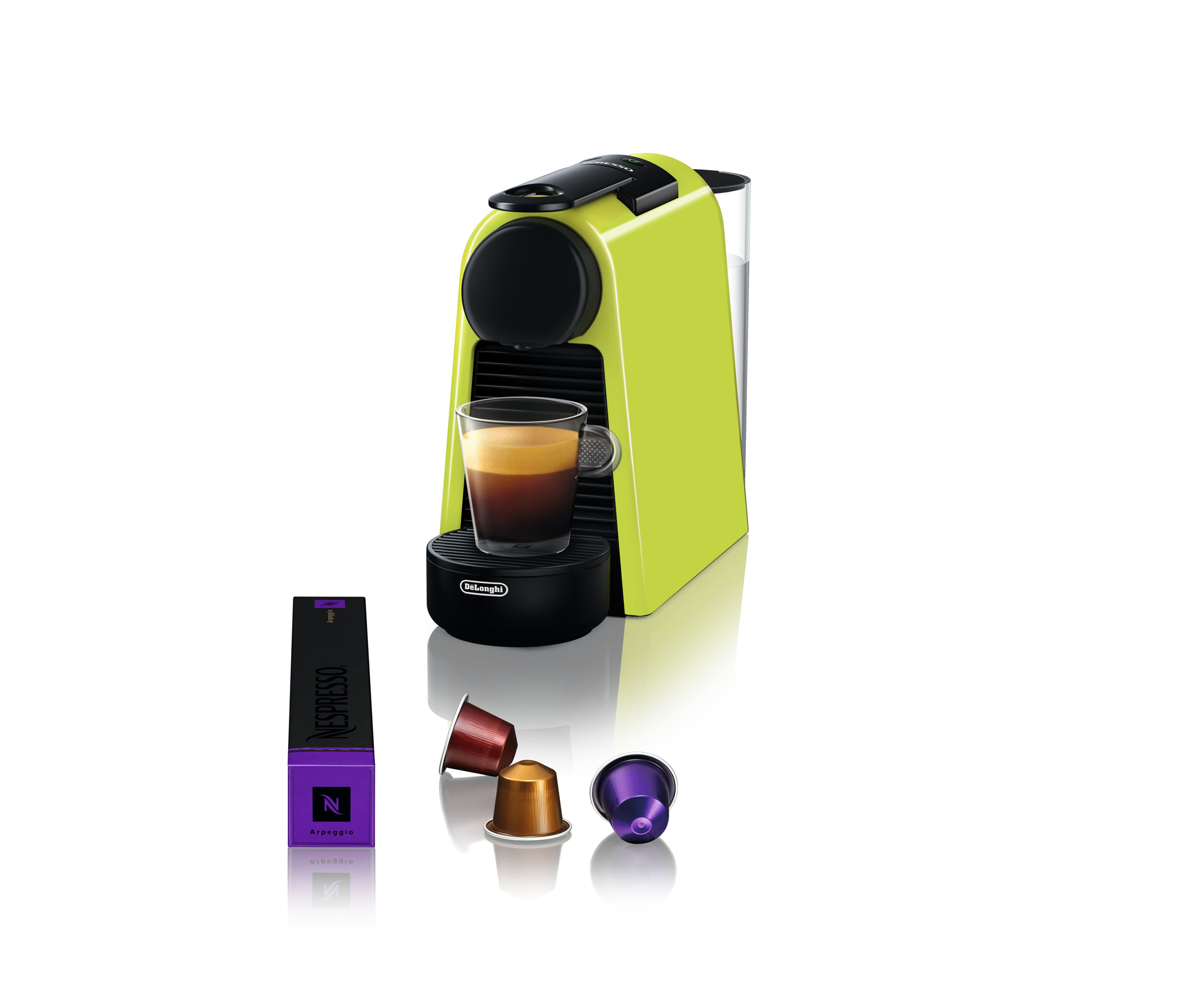 Snazzy spring colour: tick. Compact size: tick. Guaranteed great tasting coffee: tick. No mess: tick. What's not to love about Nespresso's new mini motor?
9. Orla Kiely 70s Oval Enamel Casserole Pan – Red, £85, amara.com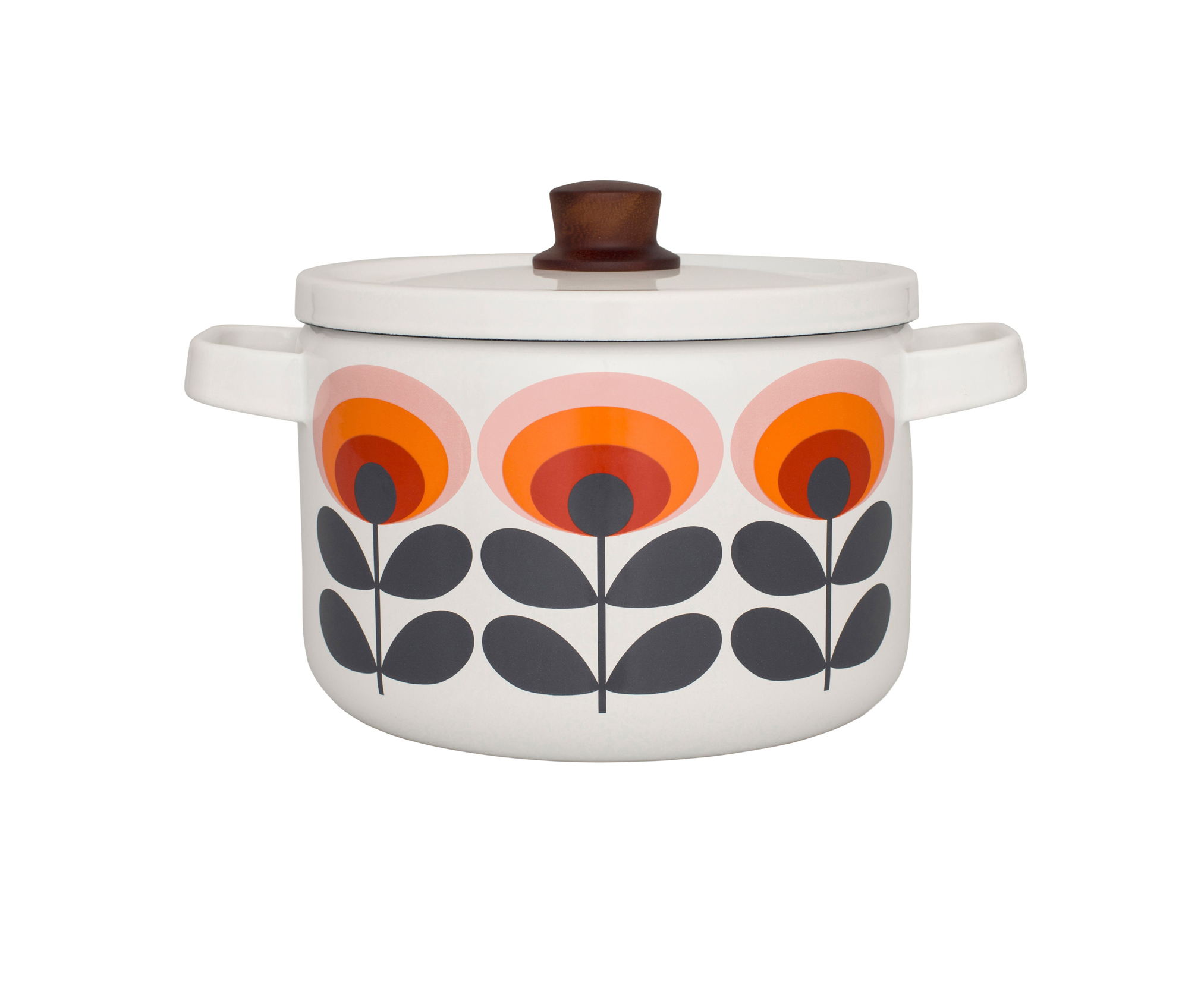 With a fun Seventies-inspired floral print, and matching flower kitchenware available separately, this could inspire a super satisfying chicken casserole or beef bourguignon supper.
10. Leon Terracotta Tagine – Red, £65; Wok Set, £40, and Granite and Oak Pestle and Mortar, £45, John Lewis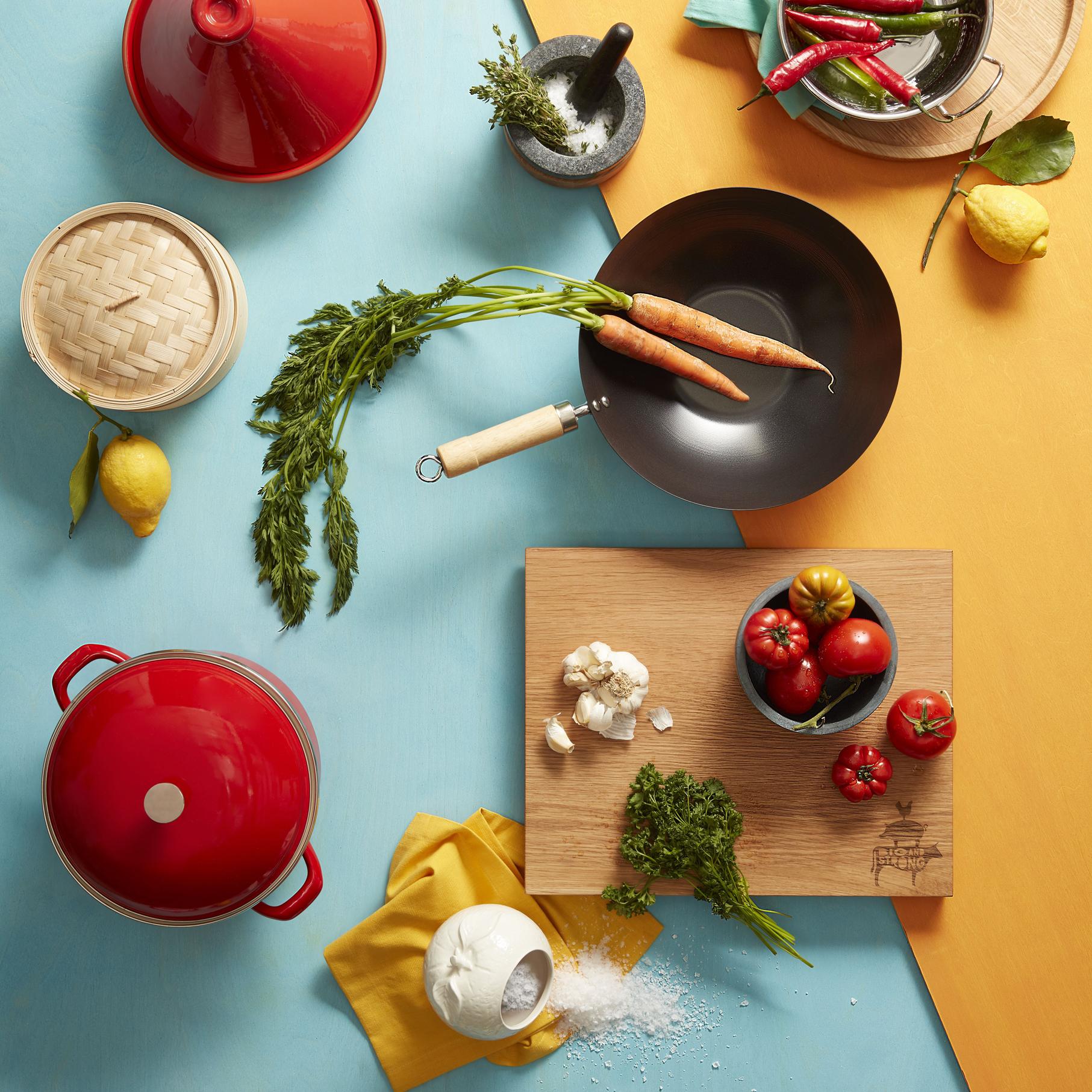 With the Chinese New Year celebrations kicking off, why not try blending the flavours of Oriental chicken tagine with 'lucky foods' such as noodles, to channel some happiness and longevity – with some super-stylish kit, of course.
11. Brabantia Bo Touch Bin with 1 Inner Bucket – 36 litre – Daisy Yellow, £149, Brabantia.com/uk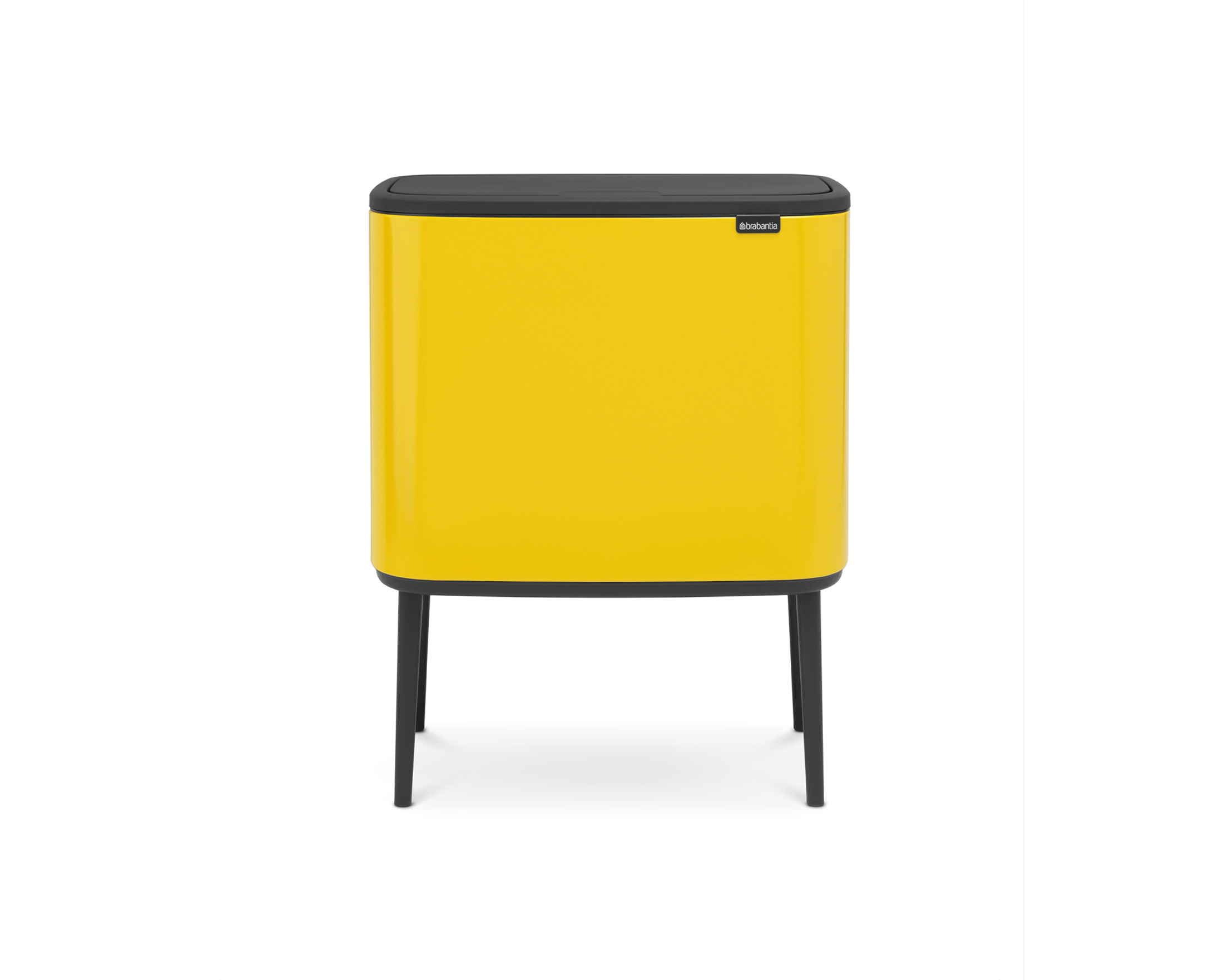 Waste not, want not… With easy waste disposal, sturdy legs and plenty of capacity, this daffodil-yellow touch bin can hold all your glass, paper and plastics ready for you to recycle in style.
© Press Association 2018