What's going on with the drought in Cape Town and what does it mean for your holiday?
5th Feb 18 | Lifestyle
We take turning on a tap for granted but millions in South Africa are running out of water.
Cape Town and some surrounding areas are experiencing the worst drought in South Africa's history and gearing up for what's being called Day Zero – the point when water in the main reservoir falls to 13.5% of its capacity. This apocalyptic day is currently forecast as April 16 and pipes to 75% of the city's homes will be cut off.
The drought is mainly affecting parts of the Western Cape – where new water restrictions mean residents are being asked to limit their water usage to 50 litres a day (we use an average of 150 litres in the UK). Nearby regions like the Cape Overberg and the Garden Route are less impacted.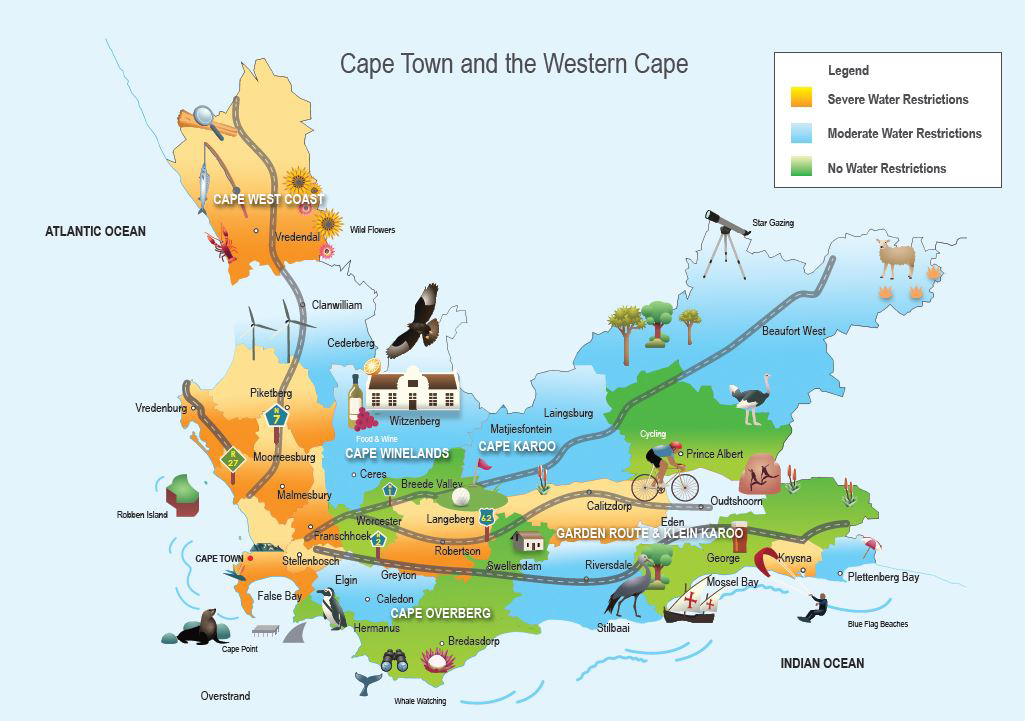 What does it mean for tourism?
Many industries, like the restaurant business and wineries completely rely on water, but keeping tourism alive at a time like this is important. International tourists make up only 1% of Cape Town's population during peak season, but they support more than 300,000 jobs.
Cape Town and the Western Cape are welcoming tourists as usual but hotels, no matter how luxurious, won't be exempt from the crackdown. If you are visiting Cape Town in the coming months, expect to follow some of the same strict rules as the residents. Tourists are being asked to be mindful, have quick showers, no baths, use fewer toilet flushes and reuse towels to reduce laundry. Some hotel pools have been converted to sea water.
Wesgro, the tourism and trade agency for Cape Town and the Western Cape, say tourists will have access to drinking water but advise contacting your hotel or travel company about what water arrangements have been made. They say restaurants and bars have not, to date, been negatively affected, but river-based experiences may be impacted.
So should tourists still book holidays to the region for the coming months?
"Yes absolutely," says Tolene van der Merwe, hub head UK & Ireland for South African tourism. "As long as they adhere to the restrictions that are in place in the areas that are affected by the water shortage."
She says it's important to remember that there are still many places across the Western Cape and South Africa more broadly that are not experiencing water restrictions, like the Garden Route and the Cape Overberg.
"Speak to your tour operator or agent about staying in one of the may beautiful locations outside of the city and enjoy the city centre as a day trip experience," she suggests.
"Towns such as Stellenbosch (18 miles from Cape Town) and Franschhoek (75km) are perfect places to base yourself and take in the beautiful wine lands or perhaps some of the beautiful coast towns like Paternoster – the oldest fishing village on the west coast, or Hermanus – home to whale watching – are both within easy driving distance from the city."
Van der Merwe says that as long as you're mindful of the water shortage your experience "will not be otherwise affected" and "at present, tourists will be able to shower and maintain daily hygiene".
If you're worried booking a holiday to the region is only adding to the problem though, the tourist board are keen to stress this isn't the case. "If tourists follow the daily usage guideline, the impact will be negligible," Van der Merwe says.
General manager of The Twelve Apostles Hotel and Spa, Michael Nel, says: "The important message is that Cape Town is open for business and we now, more than ever, need tourists to visit. Tourism is the backbone of the city and if this sector does not excel, it will have dire consequences for the future of Cape Town."
The hotel, which is reducing its water consumption by 42% year on year, has removed bath plugs from its rooms, implemented waterless urinals and is encouraging guests to spend no more than two minutes in the shower. They won't change linen and towels on a daily basis – it will only be done on request if a guests is staying for more than four or five days.
Nel says: "As one of Cape Town's top five-star hotels and a major player in the city's tourism sector we are aware of our responsibility to reduce our water consumption drastically.
"We will not only continue with our current water-saving and conservation activities, but also actively implement measures in order to play our part, and at the same time, keep our operation running at the service levels our guests expect. Additional storage tanks are being installed on the property, in the event that the water supply is cut for periods of the day. This will ensure that the hotel will still be able to run, but for a limited number of days.
"Remember that drinking water for tourists have always mainly been bottled water – and this will not change as it is brought in from other provinces where water is not a concern."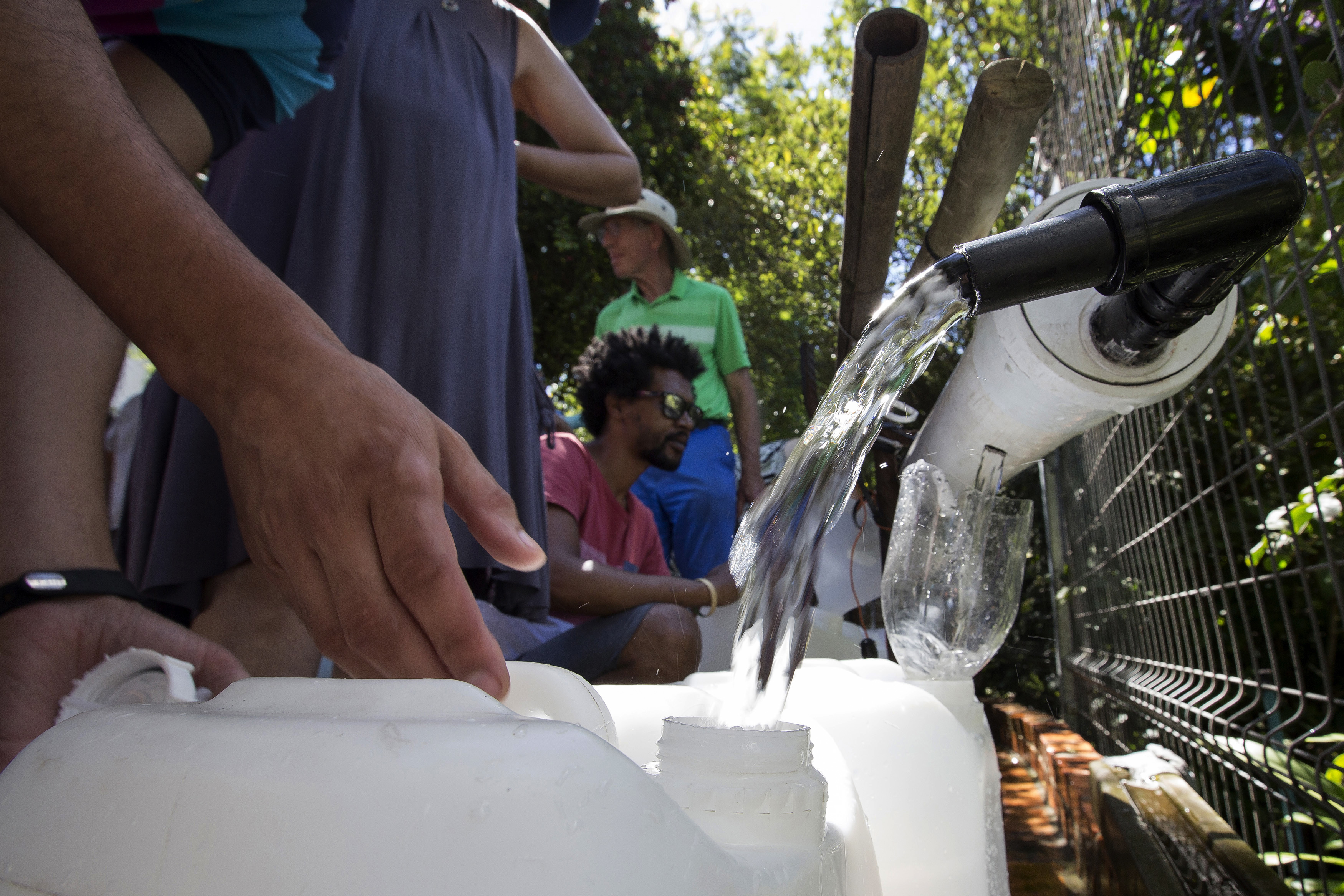 But what does it mean for residents?
It's now illegal to use drinking water to wash cars, water gardens and fill up private swimming pools. People are panic-buying bottled water and businesses like hairdressers and cafes are avoiding using water where possible in an attempt to do their bit to avoid Day Zero.
But if it does happen, residents will have to collect water from 200 collection points instead and authorities have promised a guaranteed minimum of 25 litres per person, per day, within 200 metres of each home. Anyone using more water than this face a fine or jail time.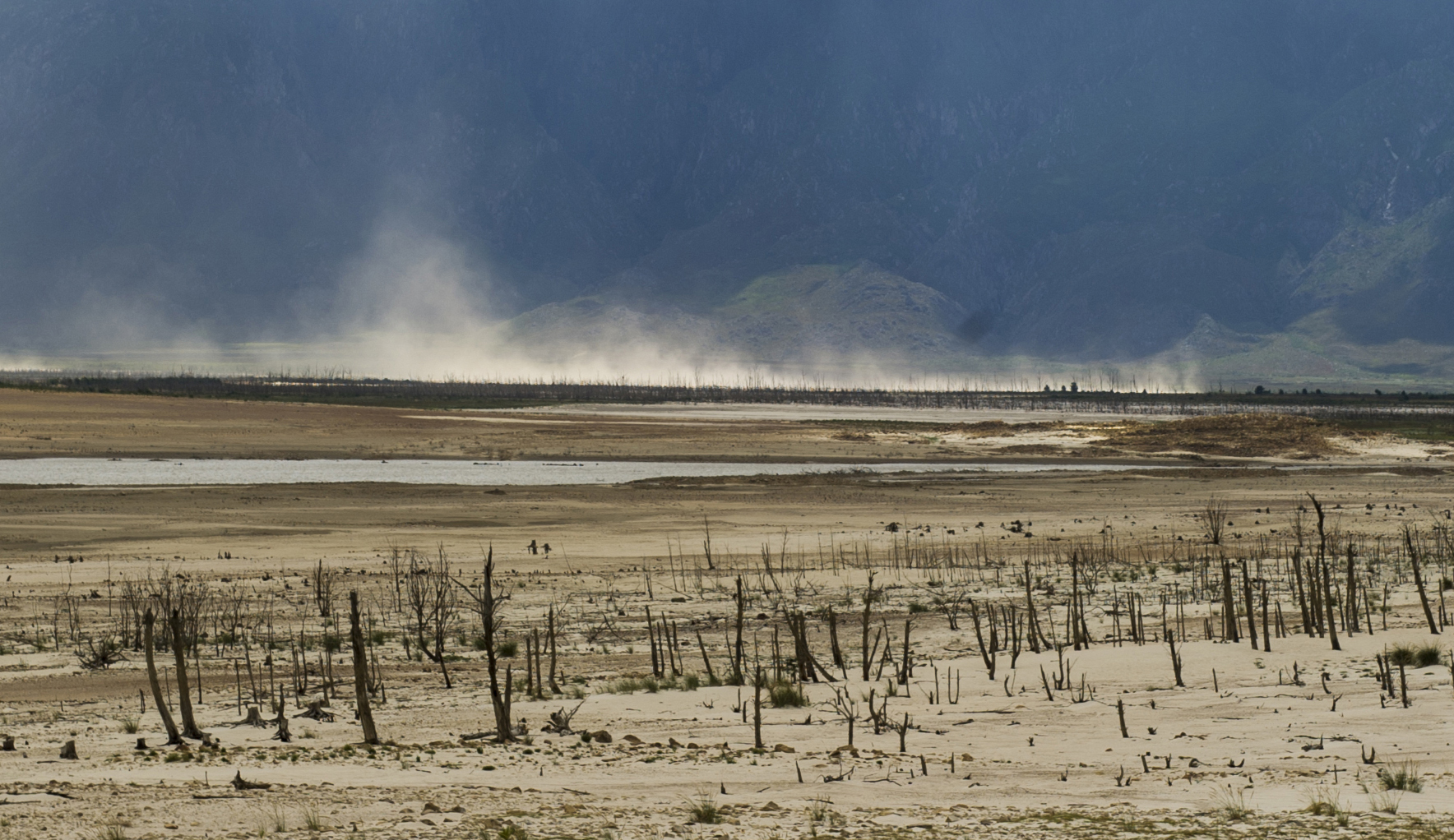 How has it come to this?
South Africa in general is a water-scarce country but there have been three consecutive years of drought and the biggest reservoir, Theewaterskloof Dam, simply can't cope. Plans to diversify the area's water supply to better deal with the effects of climate change won't kick in until 2020. The rainy season starts in May but could be as late as June so everyone (including tourists) will be expected to live on as little water as possible for the coming months.
© Press Association 2018