Blue Monday alert: 7 reasons why travel is good for your soul
15th Jan 18 | Lifestyle
Better than any medicine on the market, a holiday can make you happy.
If Monday is the most depressing day in the week, then January can surely be summed up as a month of Mondays. Admittedly we're halfway through, but that light at the end of the tunnel still seems a far off glimmer, and today – January 15 – has been officially been nominated as the most dispiriting date of the year.
One way to deal with the trauma could be to lock yourself away, but a far better option is to pick up the phone or go online and book a holiday, short break or both.
Everyone knows travel relieves stress, but seeing the world does so much more than that.
If you need any more convincing, here are seven reasons why holidays are good for you…
1. It's healthy to step outside your comfort zone A routine lifestyle is a safe and easy one – but isn't it also a little boring? Switch things up by doing something out of the ordinary; climb a mountain, learn a new skill or eat something you've never tried before.
2. Meeting new people can broaden your outlook
Hanging out with the same friends – who often share the same opinions – isn't exactly conducive to provoking debate. Visit new places and meet people from different cultures who have an alternative outlook on life – it might make you see things in a new way.
3. Reconnecting with nature is soothing
Most of us live in concrete jungles, so forests, fields and never-ending landscapes can feel like alien environments. Simply being close to nature makes you feel better – that's scientifically proven. Book a holiday in the wilderness and you'll never look back.
4. Out of sight really does mean out of mind
Putting some physical distance between you and your workplace/family (or general cause of stress) really helps you to switch off. Lock into a different time zone and it no longer matters what's going on at home. When travelling, all that matters is what's happening in that moment.
5. Physical challenges build confidence
How many times have you thought, 'I can't do that'? OK, so you might not be fit enough to hike Everest, but there are plenty more bucket-list activities out there which are achievable. Master them and you'll be amazed at how good it feels.
6. It's always possible to learn something new
Even as an adult, new skills can always be acquired. Whether it's mastering a curry or becoming a super-sharp photographer, it's never too late to have a new hobby. For the best results, choose a classroom overseas.
7. It's easy to forget the world is a beautiful place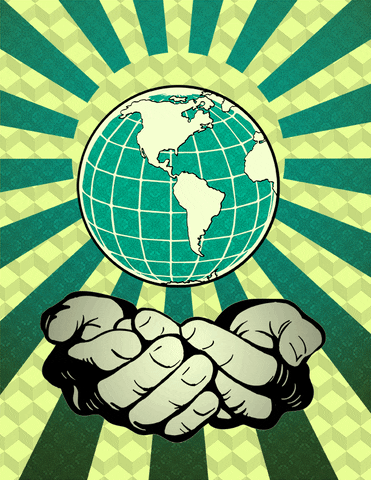 Infinitely exciting and always surprising, travel opens your eyes to so many new things. No matter where you go or what you do, seeing something new is guaranteed to change your life – in some way.
© Press Association 2018