Sun, sea and a sing-song: Why I joined a choir on a trip to Barbados
10th Jan 18 | Lifestyle
A trip to the Caribbean island hits the right note for Katie Wright, as she takes part in a choir workshop.
I have to admit, I am nervous. Uncharacteristically so.
I will happily belt out Whitney Houston's I Wanna Dance With Somebody to a pub full of strangers without a split-second of hesitation when karaoke is on offer. But at 10am on a Monday morning, standing alongside 14 other choir newbies in our practice room at The Club Barbados Resort & Spa, I find myself quivering in anticipation, even though there's no audience in sight.
This is the first of four daily sessions, a preview of the choir workshop that will be launched this year as part of the resort's all-inclusive offering, led by British vocal coach Mike King and wife Carol.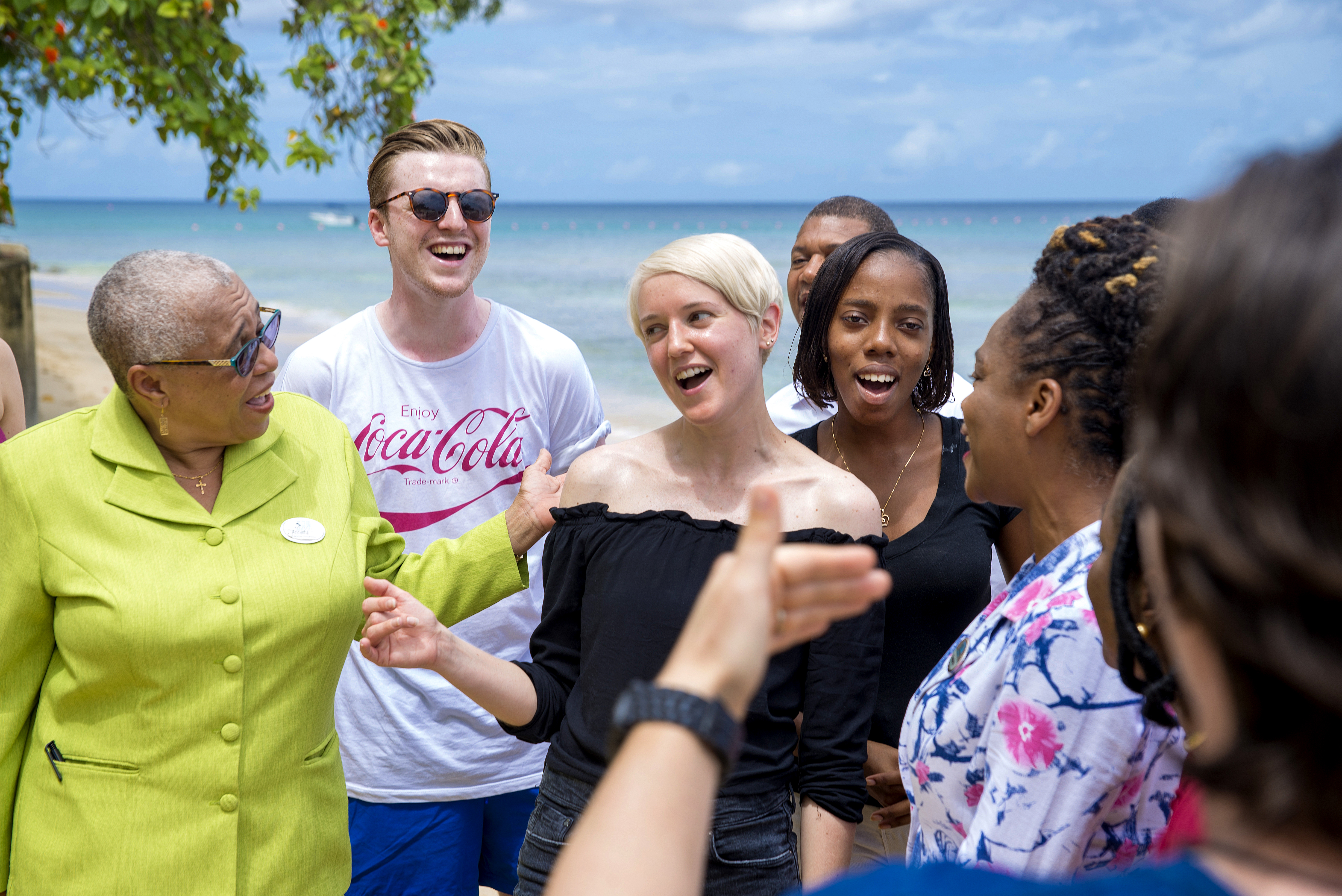 Within minutes, my nerves have melted away, as Mike, who's worked with the likes of Boy George and Florence Welch, eases us in gently with a few me-me-me-meeee warm-ups and a lesson in breathing from the diaphragm.
Next, we're split into four sections – I'm in the altos – and get straight to work on Al Green's Let's Stay Together.
I had been dreading some kind of strict, Simon Cowell-esque instructor, but Mike is warm, energetic and encouraging, and we're soon crooning away in four-part harmonies, beaming and bopping along to the soulful tune.
I'm amazed at how quickly we pick up our respective parts and start to sound pretty good (if I do say so myself). Within two hours we've also mastered the basics of Bob Marley's reggae classic One Love.
On day two, we tackle Rockin' Robin (all those twiddly-diddly-dees prove quite a challenge) and Rihanna ballad Stay (naturally we had to include one of the Bajan pop princess' ditties), which leaves two days of fine-tuning before we perform our four-song set for guests in the Club's main bar.
But why, you might ask, would you want to spend two hours a day indoors when you've flown 4,000 miles to bask on a sun-drenched Caribbean island?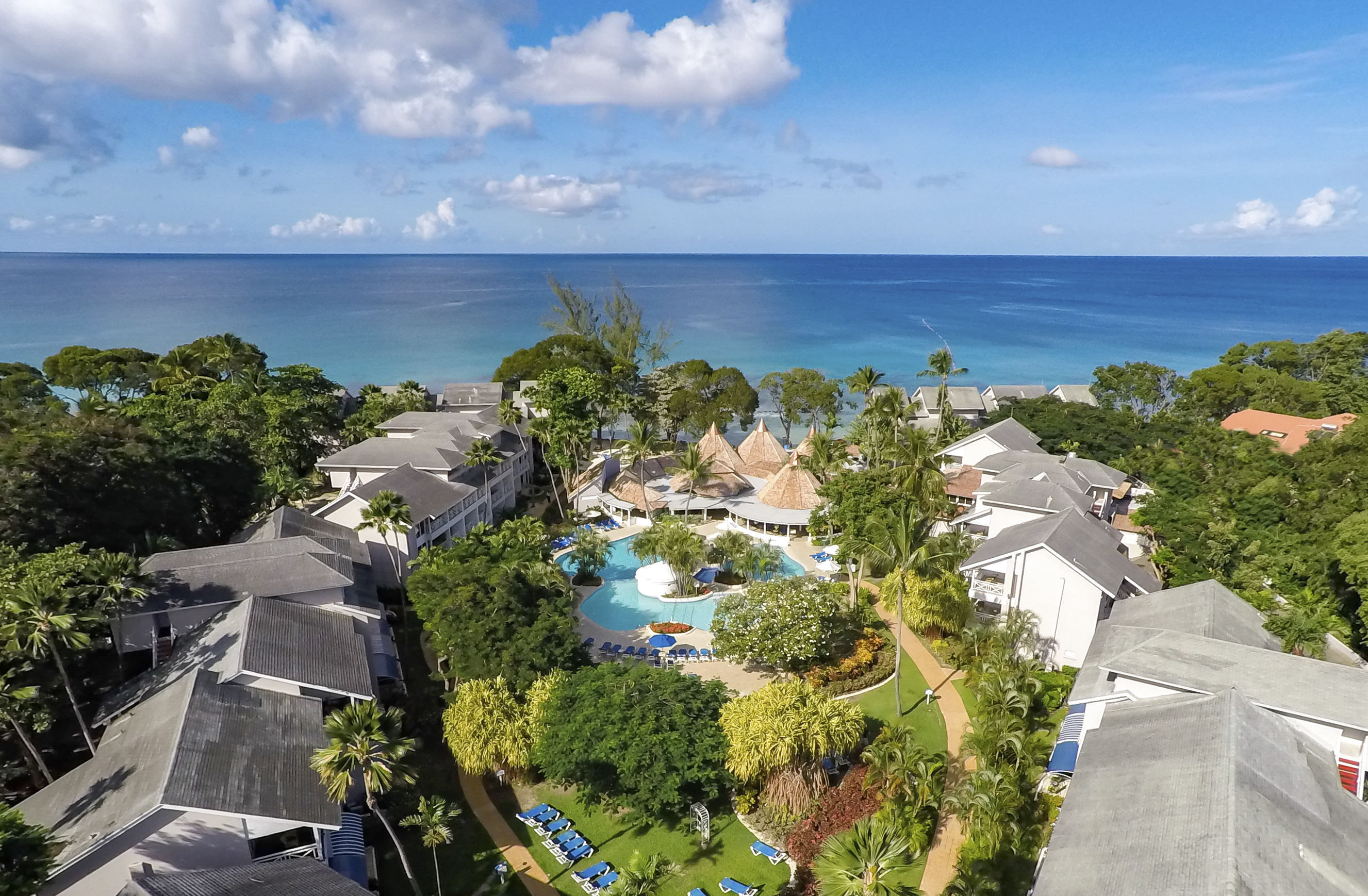 "It's been written about a lot, how singing benefits people physically and mentally," Mike says. "I've had people come to Barbados who are suffering from bereavement and they leave feeling energised, because they've got something off their chest. It's good to let that emotion out."
I couldn't agree more. I thought the rehearsals might feel like a chore, but they fly by, and my fellow singers and I can really feel the mood-boosting endorphins flowing.
"We don't take it too seriously," Mike adds, "But at the same time, I want people to improve and feel like they've achieved something at the end. And they've still got time to relax."
They certainly have. I spend half my afternoons reclining on a lounger in the resort's lush, bougainvillea-filled gardens, the other half discovering what the rest of Barbados has to offer.
The island was unscathed by the hurricanes that hit other parts of the Caribbean last year, but its east coast is continuously battered by strong Atlantic currents, so swimming is out of the question. The west side is where the best beaches are found.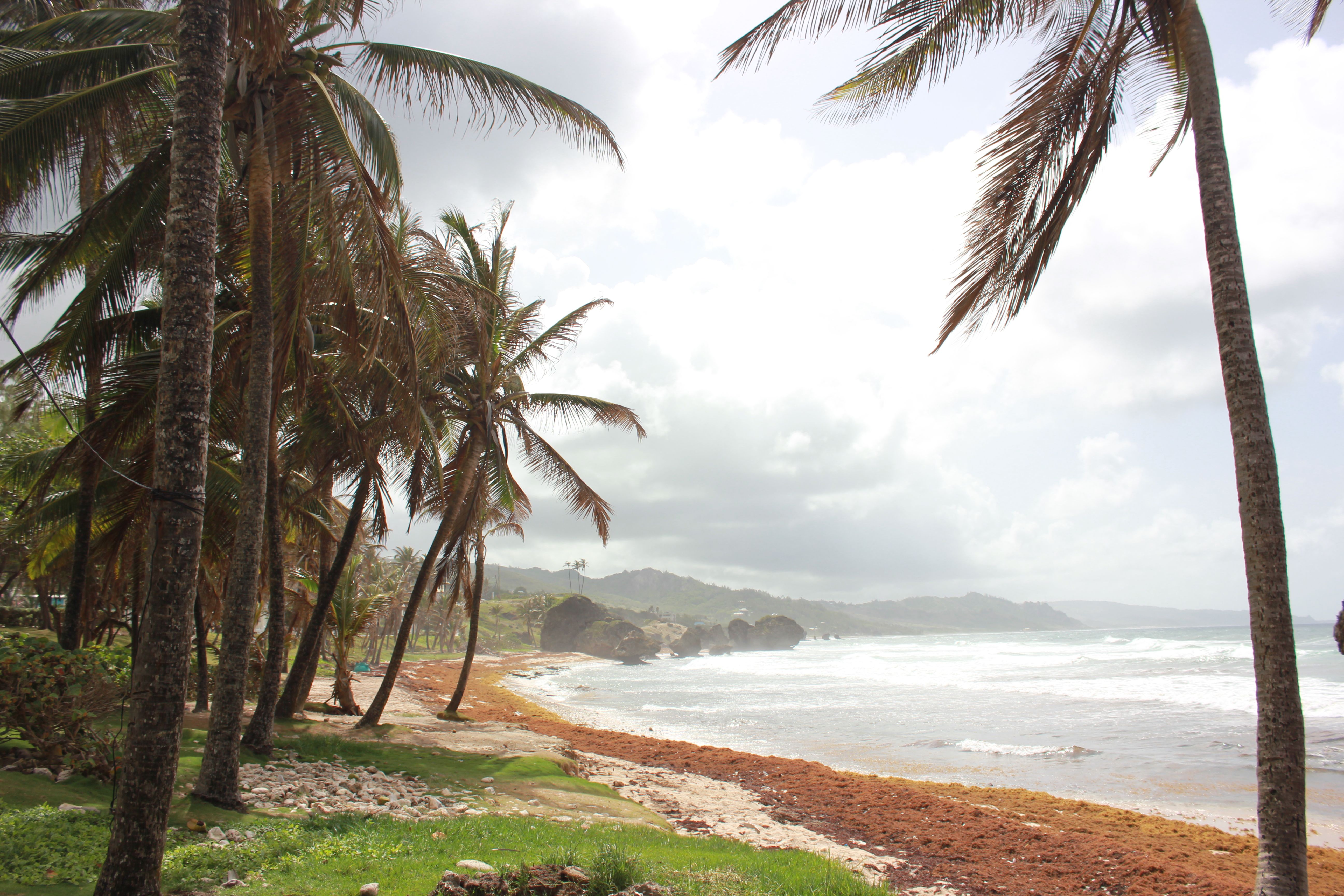 According to Barbadian law, not a single square inch of sand is allowed to be privately owned, no matter how many million dollars you spend on real estate (and I'm told that any political party attempting to change the law is swiftly voted out).
Every beach has to be publicly accessible, even the bay in front of the uber-expensive Sandy Lane resort (just round the corner from where I'm staying), where Rihanna is rumoured to have a holiday home.
You'll have to clamber over tree trunks and wade through the surf to get there, though, and the beach isn't much to write home about.
My advice? Take a taxi ten minutes down the coast to Gibbes Bay instead, which is reached via an unsignposted track found next to a house called Dudley Wood.
The stony path may not look promising, but at the end of it, you'll find calm, azure waters and a stunningly serene stretch, the incredibly soft white sand framed by dangling tropical foliage.
With no bars or cafes on this unspoilt cove – and no other sunbathers on the day I visited – you'll have to bring a picnic, but elsewhere, the island has a lot to offer hungry holidaymakers.
For upmarket eats, book a table at the Lone Star restaurant at Alleynes Bay (Simon Cowell loves their shepherd's pie, apparently) or for relaxed fare, head down to Oistin's fishing village on the south coast, which is transformed into a street food emporium every Friday night.
Locals descend in droves for a freshly-caught seafood supper, washed down with lashings of local Bank's beer and (what else?) rum.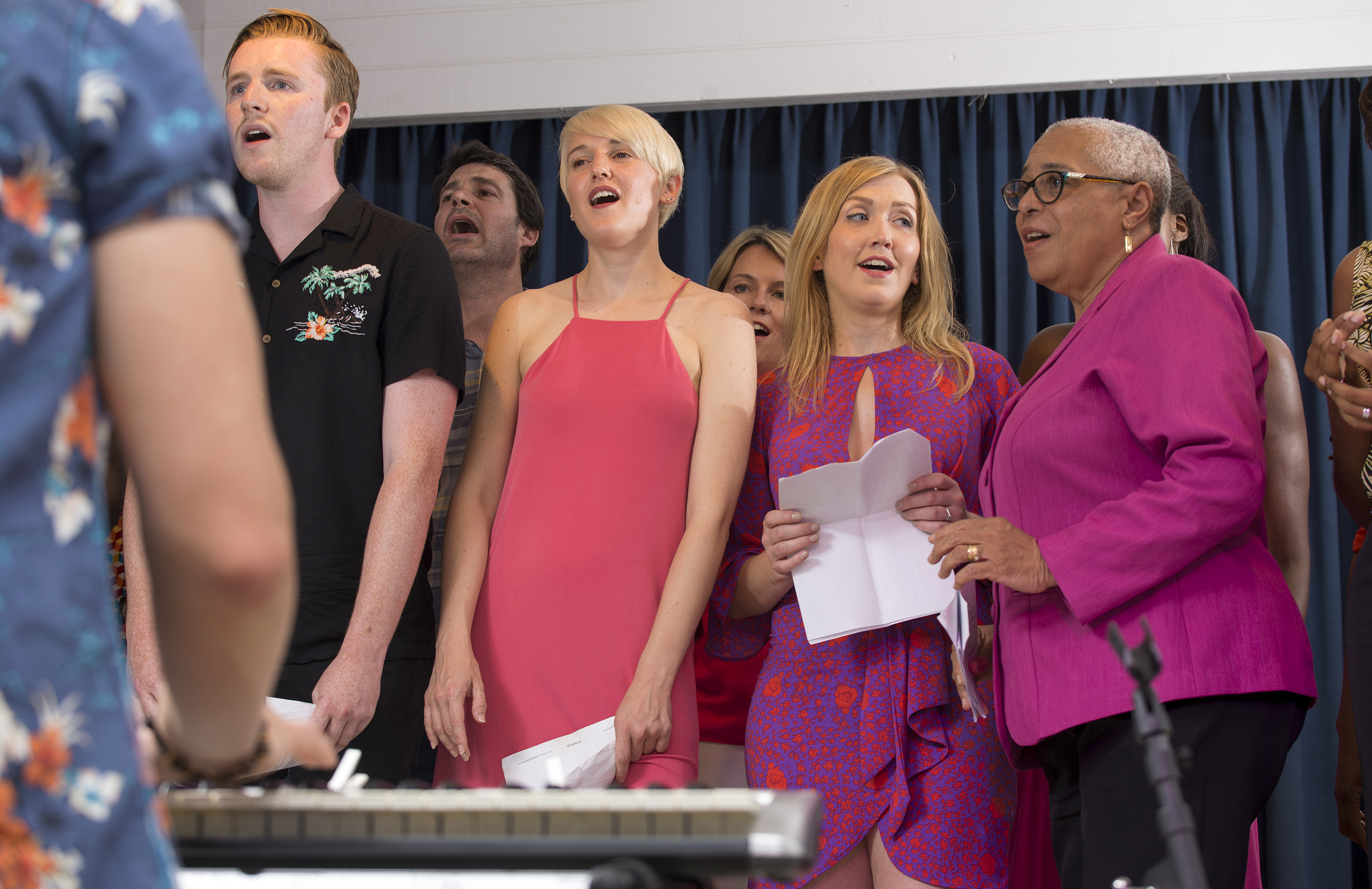 I could do with a dash of liquor right now, because back at the resort, it's crunch time, as we take to the stage for our mini gig.
The nerves are starting to bubble up again, but they're soon replaced with a bigger endorphin rush than ever, and a huge sense of pride when we hit the last note of One Love.
Applause rings out and it's smiles and hugs all round, before my new friends and I repair to the bar for a celebratory cocktail, and to reflect on what a joyful experience the workshop has been from start to finish.
A week ago, I would have thought the Caribbean was a bit far to go to join a choir, but after a magical seven days in paradise, topped off with an exhilarating swan song, I can safely say I've changed my tune.
How to get there
Virgin Holidays (virginholidays.co.uk) offers seven nights at The Club Barbados Resort & Spa (theclubbarbados.com) from £1,535 per person, including scheduled Virgin Atlantic flights from London Gatwick direct to Barbados, all inclusive accommodation and transfers. Price is based on two adults sharing a Garden View room in May 2018.
The Caribbean Choir Workshop is free of charge (25 places), available at The Club Barbados from May 11-18, 2018. Further dates are planned throughout 2018 and 2019 on Barbados and other Elite Island Resorts locations on Antigua and St. Lucia.
© Press Association 2018