Thighlighting is the next big thing in plastic surgery trends
7th Dec 17 | Lifestyle
Just when you thought your thighs were safe, a new Hollywood trend is encouraging women to go under the knife to achieve Instagram-worthy pins.
Forget designer vaginas and lunchtime botox; there's a new plastic surgery trend gaining steam in Hollywood, and this time, it's honing in on the thigh.
'Thighlighting' is the latest fad procedure being offered to women looking to emulate the svelte limbs of red carpet A-listers like Bella Hadid, Jennifer Lopez and Kendall Jenner.
Not just one quick job, the term describes a whole range of painful body-contouring operations designed to give the entire leg area a total makeover, using lifts, tucks, liposuction and even calf implants.
The finished result is said to achieve a slimmer, contoured leg inspired by celebs like Angelina Jolie, and the current trend for gowns with thigh-high splits in Hollywood.
"Thighs are always an area of concern for women," Hollywood surgeon Dr Gabriel Chiu told the Hollywood Reporter. "Also, thighs are an area that makes a dramatic difference in the overall body. When contoured right to elongate the legs, they can help create a better proportion, thus the entire physique looks leaner and longer."
According to another New York-based plastic surgeon, who says he performs the procedure "five to 10 times per week", the reason women are requesting these procedures is because they feel insecure about the size of their thighs.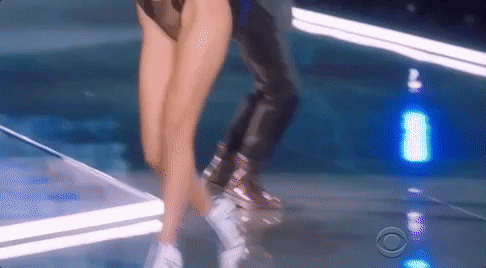 "The most common reason is that they feel that their thighs are too full or thick," Dr. Norman Rowe told International Business Times. "I have seen an increase in request for thigh contouring procedures due to celebrity exposure and recent fashion trends."
Although invasive, the entire procedure only takes a couple of hours to complete and most patients are typically discharged that day.
While it originated in the US, the procedure is catching on in the UK too, and many Harley Street clinics are now offering the service to women who are looking to achieve a model physique without having to clock months of cardio sessions at the gym.
Obviously, the quest for unattainable perfection doesn't come cheap, and booking in for a thighlighting session will set you back a fair amount – once you've added up all of the different procedures, the experience can exceed an eye-watering £7,000.
Expensive and painful? We think we'll stick to squatting at the gym…
© Press Association 2017