3 healthy breakfast ideas for non-morning people from Madeleine Shaw
7th Dec 17 | Lifestyle
Struggle with making time to eat in the morning? Stop wasting your money on expensive and sugar-filled coffee shop breakfasts.
Being a non-morning person isn't easy. When the alarm goes off, you cling to the duvet desperately hoping to squeeze in an extra 10 minutes of sleep.
And while you know you should already be out of the shower and putting on your shoes, you can't help but hit the snooze button and pray time will miraculously stop for you.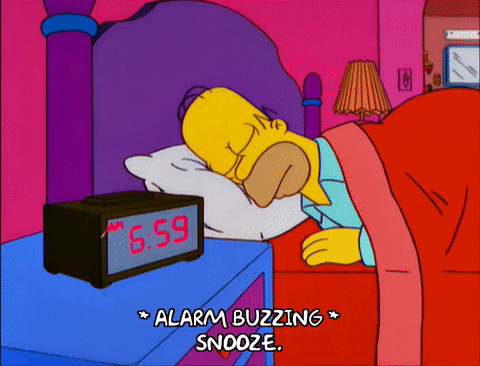 By the time you finally muster the strength to roll out of bed, you barely have time to put a brush through your hair, let alone slave over a hot stove to whip up a healthy and filling breakfast to put some fuel in your tank.
Sound like a familiar scenario? Luckily, there are a few sneaky hacks for perpetually tired people, to make sure they're getting a nutritious brekkie in the morning – and they'll save you a heaps of money on splurging on expensive grab'n'go coffee shop options too.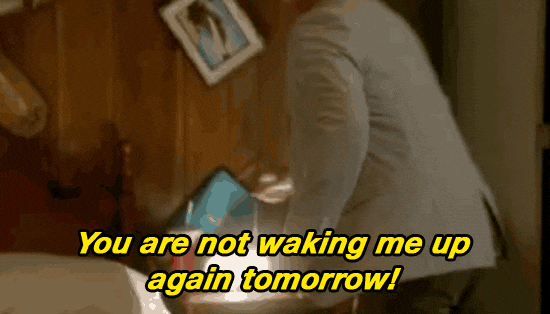 We asked nutrition blogger Madeleine Shaw to share some super speedy breakfast recipes that can make mornings a doddle if you're not a fan of getting up at the crack of dawn (and let's face it, who is?)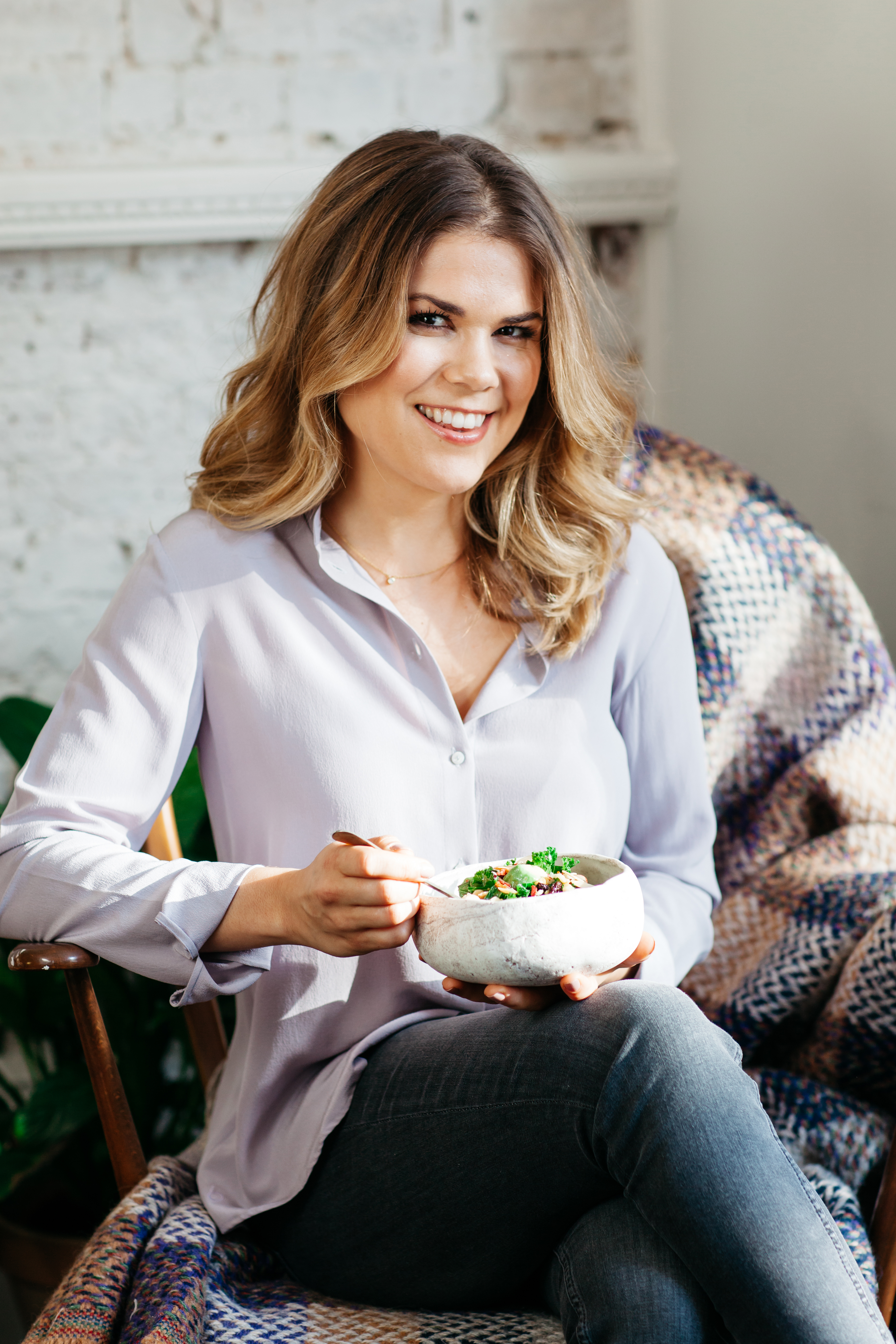 Here's how to do healthy mornings, the lazy way.
1. Morning turmeric milk
This make-ahead alternative to sugary coffee shop drinks is a healthy and cheap way to start your day. Turmeric is one of the highest antioxidant foods you can find, and a sprinkling in a cup of hot milk can help ward off winter flu and reduce bloating. You can mix the ingredients together the night before and keep a jug of it in your fridge for the coming week. In the morning, all you'll need to do is bring it to a simmer on the hob and pour into a mug.
Ingredients:
(Serves one)
250ml of almond milk (or other milk)
1/2tsp of turmeric
1tsp of honey (or coconut sugar)
1/2tsp of cinnamon
1 tiny pinch of salt
Method: Place everything in a pot and stir well, bring to simmer for a minute and then pour into a mug to enjoy.
2. Overnight cinnamon and berry oats
It doesn't get much easier than overnight oatmeal. Soothing and filling, it's a hearty start to a winter morning that won't take hours to assemble. You can prep the entire thing the night before and throw it in the fridge, so you can savour those extra minutes in bed the next day.
Ingredients:
(Serves one)
80g gluten-free porridge oats
340ml rice milk
100g frozen berries
1tsp cinnamon
1tbsp flaxseeds
Method: The night before, mix all ingredients together in a bowl. Cover and refrigerate. Remove from fridge and eat.
3. Cacao nib and almond butter porridge
"Porridge in PJs is my go-to winter look," says Madeleine. "I love curling up with a comforting bowl of goodness." One of her favourite sweet toppings is a combination of cacao, pecans and almond butter – a healthy alternative to syrups and sugar. Best of all, it takes under 10 minutes to whip up.
Ingredients:
(Serves one)
1tbsp pecans
50g rolled oats
300ml coconut milk or almond milk
1tbsp coconut sugar
1tsp coconut oil
1tbsp cacao nibs
1tsp desiccated coconut
2tbsp almond butter
Method: Heat a small frying pan on a medium–high heat, then pop in the pecans and toast for two to three minutes. Remember to shake the pan to prevent them burning. Then tip out on to a plate on the side to cool.
Place the oats, milk and coconut sugar in a pot and cook for three to four minutes until the oats are soft and have absorbed most of the milk. Stir through the coconut oil.
Top the porridge with the cacao nibs, desiccated coconut and toasted pecans, and drizzle over the almond butter.
Madeleine Shaw's A Year of Beautiful Eating is published by Trapeze in hardback priced £20. Available now.
© Press Association 2017