Many branded sausages contain shocking salt levels, so here's how to make your own
6th Dec 17 | Lifestyle
Mastering this recipe is much easier than you might think.
For many of us, buying sausages from the supermarket and cooking them up is a staple dinner – it's just so quick and easy.
However, health campaign group Consensus Action on Salt and Health (Cash) is now warning us that some popular sausages contain shocking amounts of salt. And it's not just the meat ones – perhaps surprisingly, many veggie options are just as bad.
The British public eat more than 175,000 tonnes of sausages each year, which amounts to 61g of salt per person. To put these numbers into perspective, that's equivalent to an eye-watering 134 packets of ready-salted crisps.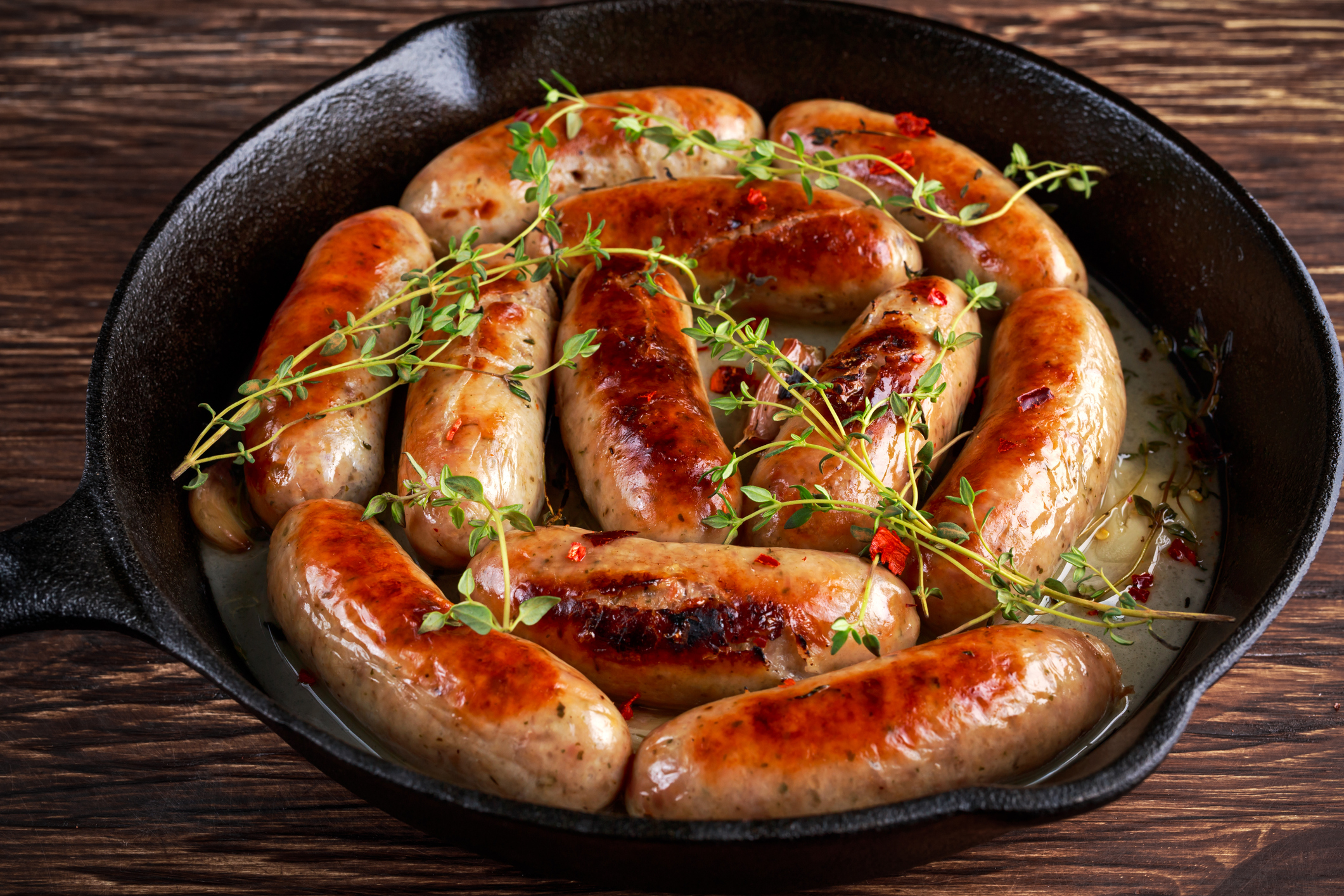 You're probably well aware of the dangers of eating too much salt, which can lead to strokes and heart attacks. That's what makes this revelation from Cash bad news for all of us who enjoy having bangers and mash for dinner.
However, this doesn't mean that you have to give up your beloved sausages forever. On the contrary, you can see it as an opportunity to make them yourself, which is actually easier than you might think.
Here's a sausage recipe to get you started. It comes from Irayne Paikin, founder of Todenham Manor Farm, which specialises in producing top quality outdoor-reared pork and beef.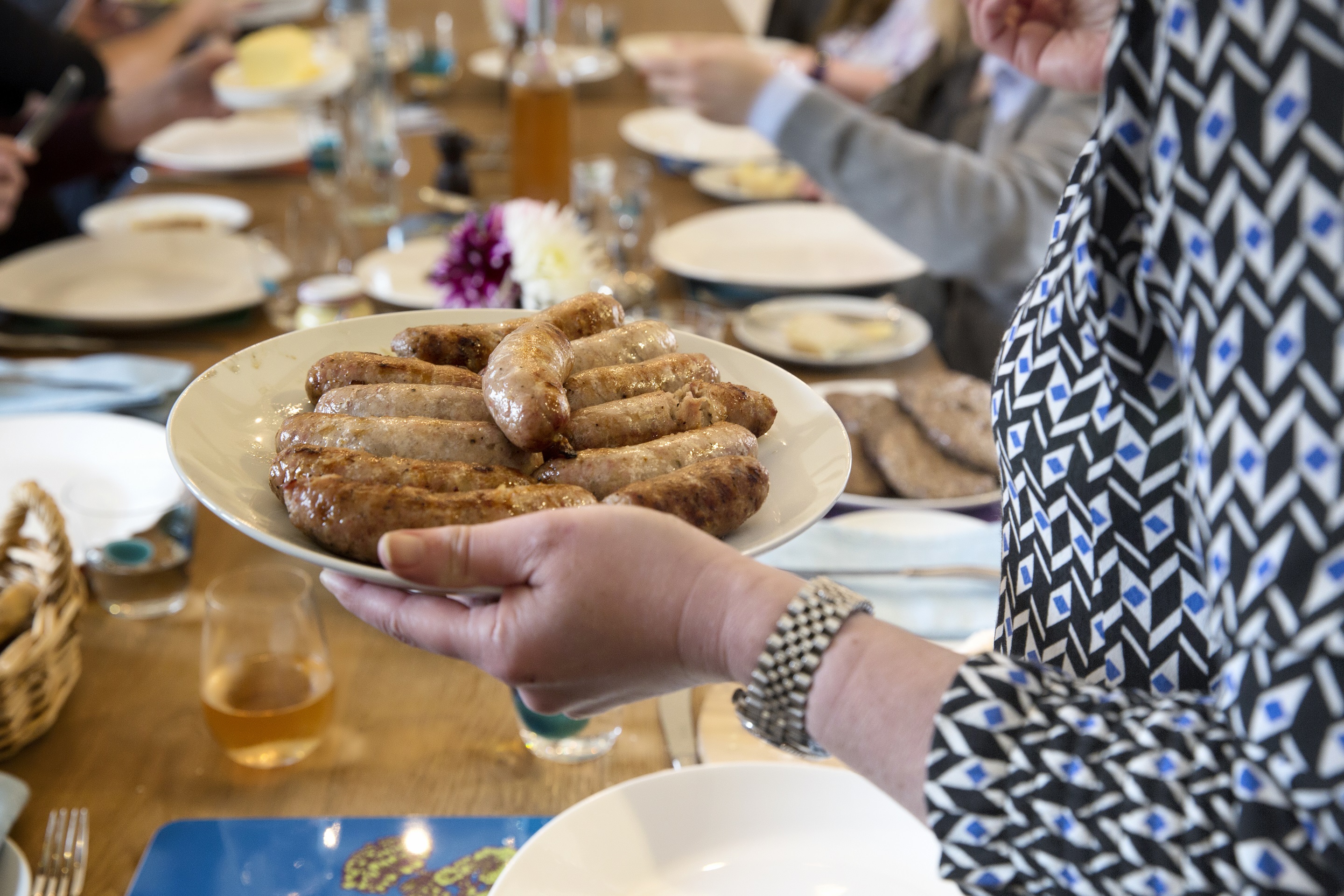 Ingredients:
(Makes roughly 12 sausages)
850g high quality pork meat – shoulder and belly (ours has been dried for 7 days)
100g rusk (wheat)
15g sea salt
2.5g dried onion
185ml water
1g of ground black pepper
1g of white pepper
Natural sausage skins (hog casings) which can be found at your local butcher – these are much more tender once cooked and make all the difference
Spices of your choice (nothing beats traditional – simply white and black pepper, or you could try mustard power or cayenne pepper or fresh sage)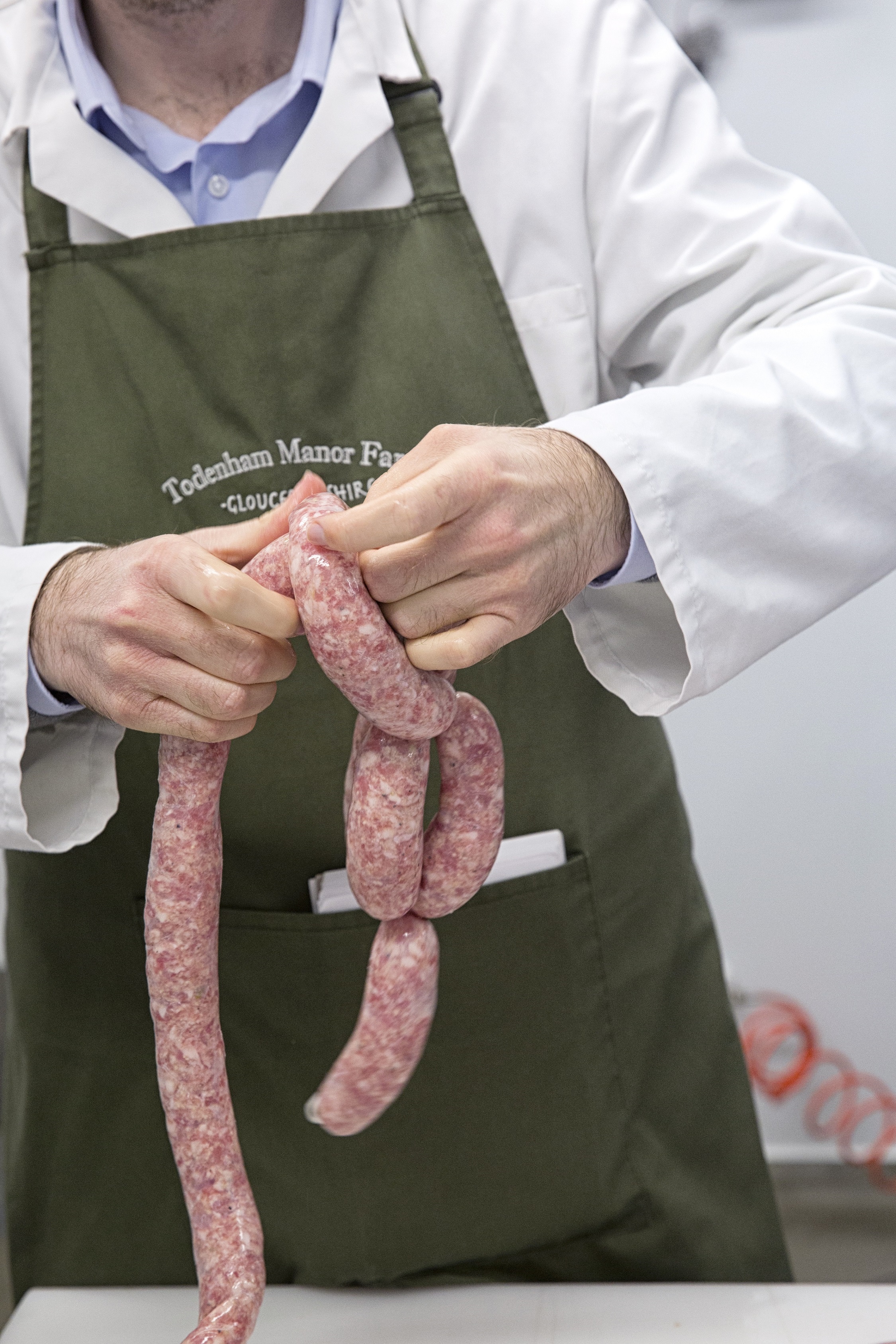 Method:
1. Ideally, you'll have a mincer with a sausage attachment (if not you can hand-mould into little sausage patties). Mince pork depending on preference. I prefer it coarse.
2. Spread the pork out on a tray.
3. Add seasoning, water and rusk and mix in by hand (I keep my sausages 80% meat content) – water and rusk are vital to making the sausages light and moist. The pork mince should now stick to your hand.
4. Mince again.
5. Thread the natural sausage skins onto the attachment on your mincer.
6. Put the mixture through the skins – this can be a bit tricky. I always remind myself that rustic sausages (that aren't all equal in size) are fantastic and the results of making them from scratch are completely worth it. Practice makes perfect!
7. Tie a knot in the end and remove.
8. Twist the sausage in regular intervals (around 4cm each).
9. I always leave my sausages in the fridge overnight, so the flavours can infuse, but if you can't wait, they are ready to cook now.
10. Heat oil in a pan and fry until cooked through.
11. Make sure you have your eggs and bacon ready as these sausages are best eaten on the day they are made, or the day after. Enjoy!
© Press Association 2017