How to make Marcus Wareing's honey-baked feta with lavender, thyme and rye crisps
6th Dec 17 | Lifestyle
This cheesy baked feta makes an ideal winter snack.
MasterChef presenter Marcus considers this baked feta "a great alternative to a traditional cheese board", while he loves the fragrant lavender in the dish, noting that "it really adds a point of difference".
Crusty bread and cheese crackers will go well with it too.
Ingredients:
(Serves 4)
1 x 200g block feta cheese
1/2 loaf rye bread
4tbsp olive oil
1 garlic clove, halved
3–4tbsp runny honey
4 sprigs of thyme
2 sprigs of fresh lavender or 1/2tsp dried lavender
Sea salt and freshly ground black pepper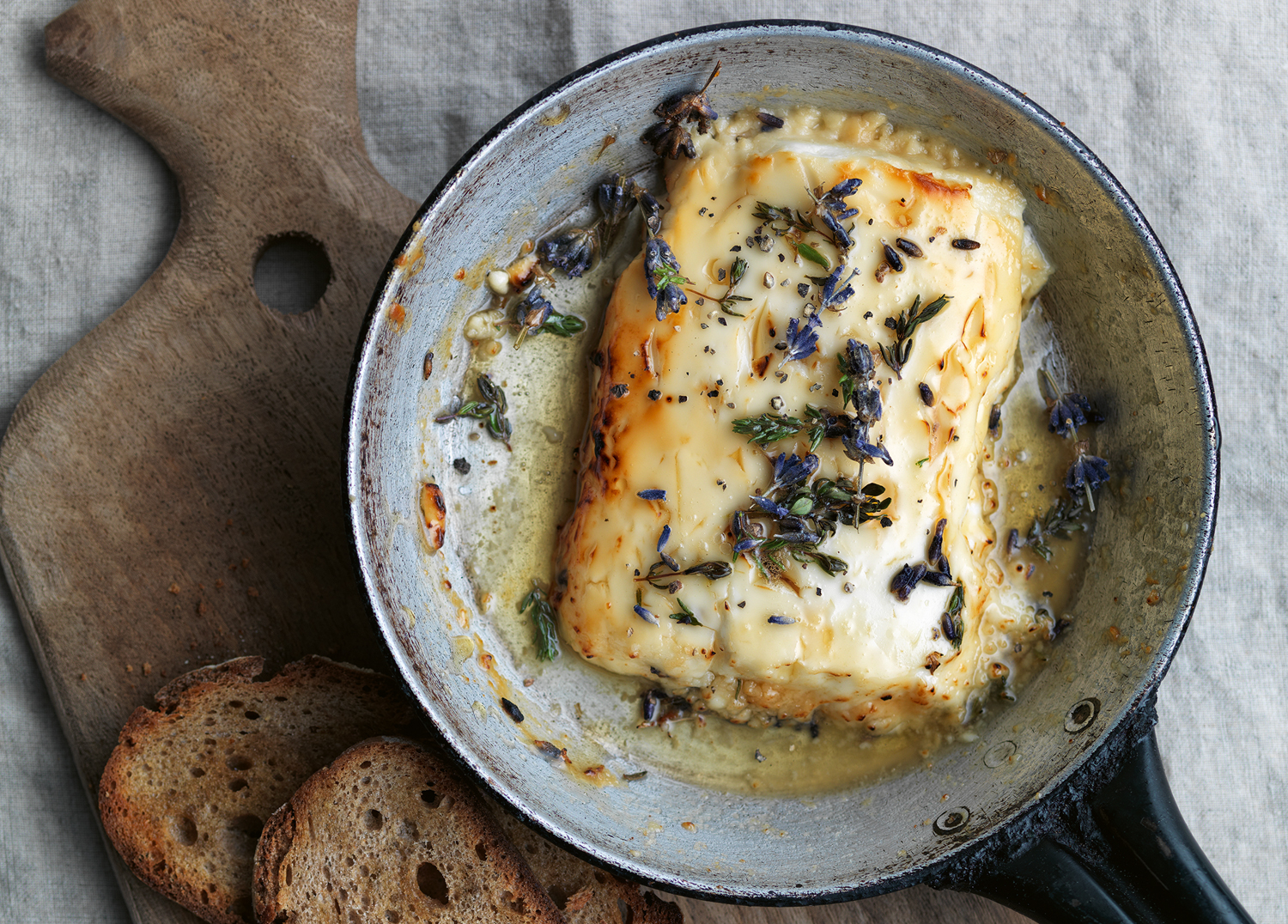 Method:
1. Preheat the oven to 200°C/180°C fan/gas 6.
2. Cover the feta with two pieces of kitchen paper and leave at room temperature for one hour to absorb excess moisture.
3. Cut the rye bread into very thin slices. Place them in a single layer on two baking trays. Drizzle with the olive oil and rub each slice with a halved garlic clove.
4. Bake the rye slices in the oven for seven to 10 minutes until lightly golden and crisp. Remove the rye crisps and turn the oven to its grill setting.
5. Remove the kitchen paper from the feta and place the feta in an ovenproof dish just large enough for it to fit in snugly. Drizzle the honey on top, then add the thyme and lavender. Season well with salt and pepper and grill for five to 10 minutes until golden.
6. Remove the cheese from the grill. Serve the feta immediately with the rye crisps.
New Classics: Inspiring And Delicious Recipes To Transform Your Home Cooking by Marcus Wareing, photography by Jonathan Gregson, is published by HarperCollins, priced £20. Available now.
© Press Association 2017