This incredible art installation in Sydney makes ingenious use of old wooden escalators
5th Dec 17 | Lifestyle
The artwork is a thoughtful nod to history.
Escalators are an everyday part of life if you commute to work, but they weren't always the sleek metal constructions we see today.
In fact, back in the day, escalators used to be made of wood, and those timber versions are making a comeback at this train station in Sydney.
No, modern escalators aren't being replaced with wooden ones. Instead they're being worked into a new art installation at Wynyard Station.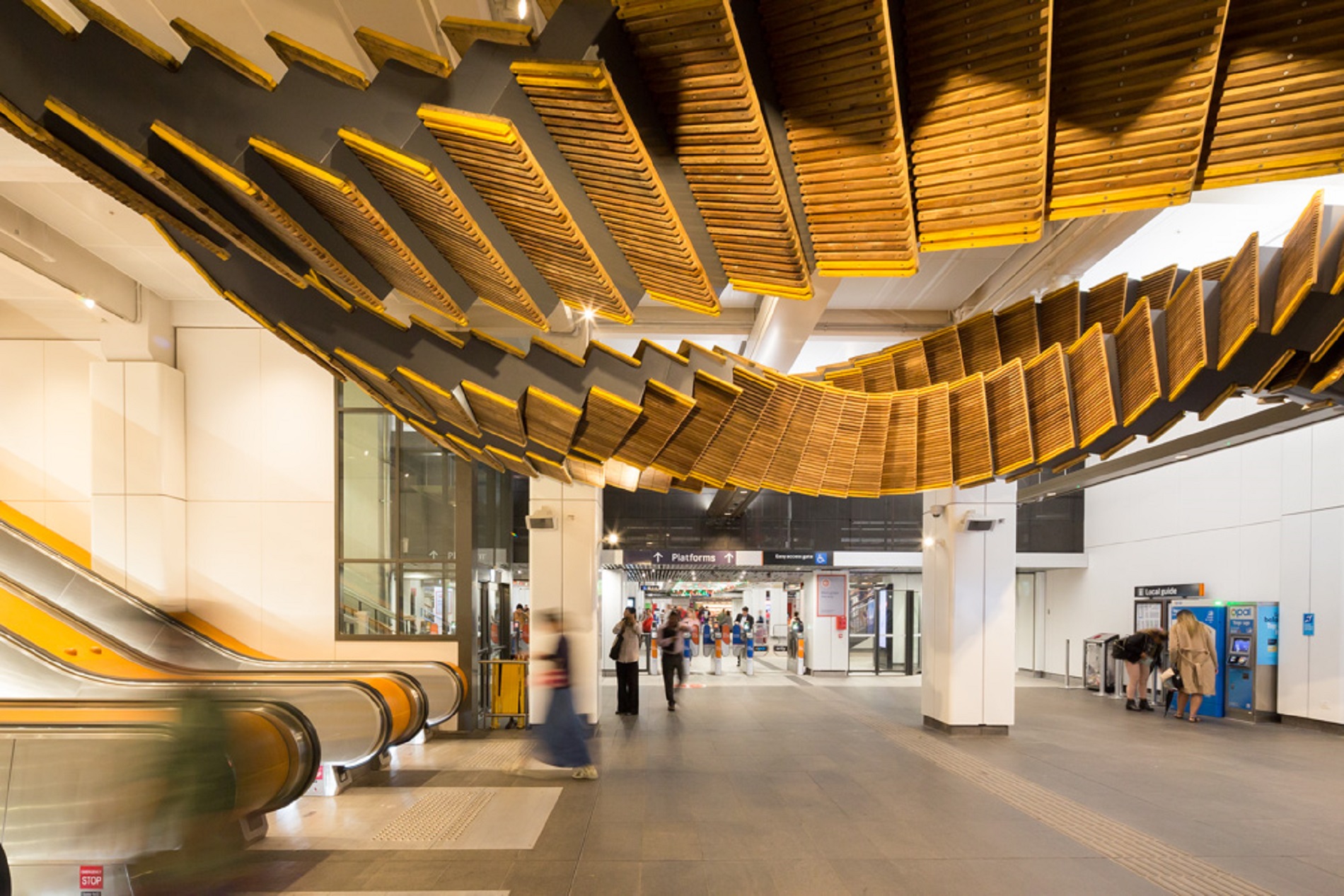 The artwork was created by artist Christ Fox and is called Interloop. It features 244 treads and four combs from historic wooden escalators that used to be in use at Wynyard Station, and are amongst the last of their kind in the world.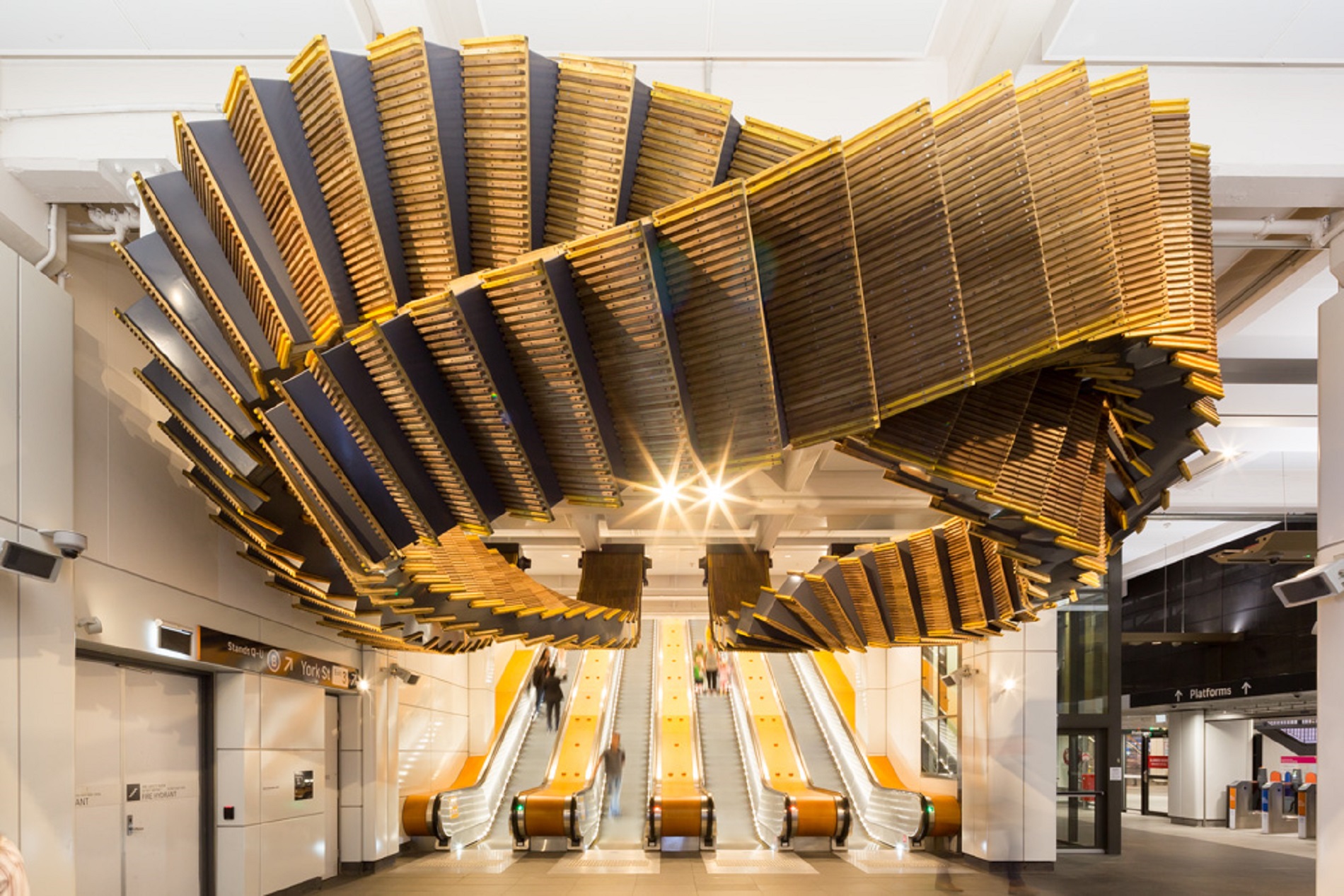 This is what the wooden escalators looked like back when they were in use.
The installation comes as part of a new upgrade of the station, but people have been absolutely loving the station's nod to history.
As travellers go down the modern escalators, they can see the historic ones hanging above, and also see what they looked like, with pictures from the 1940s dotted about.
© Press Association 2017