10 little luxuries you could give up instead of 'coffees and takeaways' to afford a house
15th Nov 17 | Lifestyle
As an estate agent says we should give up shop-bought sandwiches and morning lattes, we consider what else we might be able to give up...
Not so long ago, Millennials were told to stop buying avocado on toast in order to afford a house. Now an estate agent has suggested some other luxuries we can give up to help us on the way to home ownership in as little as five years' time.
According to agents Strutt & Parker, ditching shop-bought lunches, phone upgrades, annual holidays and takeaway dinners for half a decade would save us a whooping £33,000 – although it doesn't sound like much fun.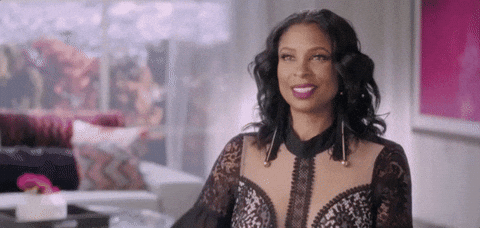 With all the pressure we're under and millennials incessantly being reminded that they are the first generation in decades to be worse off than their parents, it's no surprise that the notion of taking away their few everyday luxuries has caused widespread outrage.
We have some other ideas of easier things to give up instead (because everyone needs a holiday and a greasy takeaway once in a while).
1. Greeting Cards
Who wants to stand in an overcrowded card shop to painstakingly pick out the least-cheesy card for a loved one? Only to have them throw it away two weeks later? Next time, send a WhatsApp message from the phone you haven't upgraded in a while and, if you're feeling generous, add an emoji. Or make your own using a piece of coloured card and your artistic talent.
2. Candles
We live in the 21st century which means most of us have access to electricity, so there's really no plausible reason to buy candles (except maybe a 50 pack of tea lights from Poundland). Yes, we all loved the hygge trend but most candles are ridiculously overpriced, even if they do make a room feel lovely and cosy.
3. Bath bombs
Yes, they smell divine and it really is JUST what you need after a long day at work but all that extra hot bath water will run up your bills, and bath bombs increase the cost even more. It's also greener to take showers so the planet wins too.
4. The cinema
Remember when going to the cinema cost a fiver? Now you're looking at £12 or £13 at least, and that's before popcorn and a drink. Instead, wait for the film to come on telly or just go on Wikipedia or IMDB and read the synopsis – that will save you both time AND money. Alternatively, visit a friend who has a Netflix account and watch as many (slightly older) films as you like at their house, using their electricity.
5. Macaroons/chocolate croissants/baked goods of any kind
Delicious treats are found in most bakeries and delicatessens, but unless you're making them at home they're overpriced for what is essentially pastry and sugar. If you'll miss gazing at them – that's what Instagram is for.
6. Weddings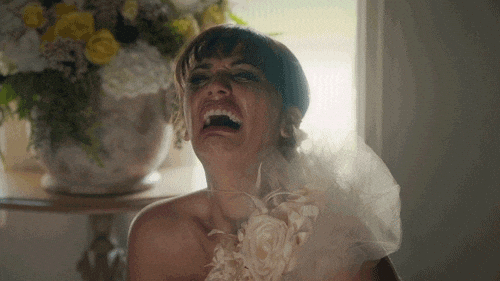 So what if you're in love and it feels like the natural next step? So what if you've dreamed about your wedding day since you were a child? If you can't afford to buy a takeaway for yourself once a week, imagine buying dinner for 100 people! Living in sin is much cheaper. You could extend this ban to attending weddings too which, of course, is also expensive. With the gift, train fare, hotel room, new outfit, and bar tab, you could end up spending a couple of hundred pounds every time. Choose your friends wisely.
7. Bottled Water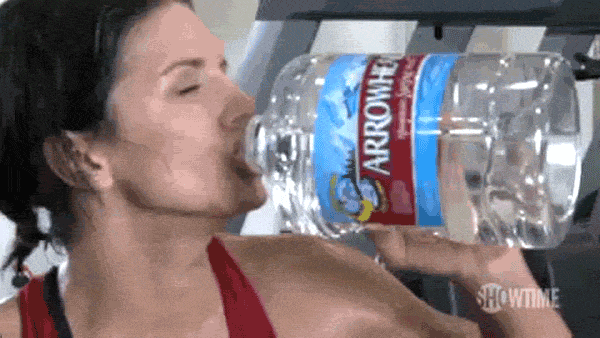 If you live in any major city, chances are the tap water is never cold and has a really weird aftertaste, but you will get used to it. Besides, plastic bottles are very bad for the environment.
8. Perfume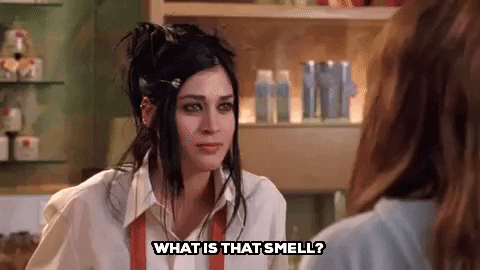 Fragrance must have the biggest mark up of any product – it's just smelly water that costs about £50. Embrace your natural scent instead and ignore the stares.
9. Waxing/Threading/Haircuts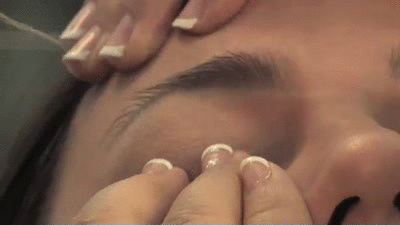 Find a step by step YouTube tutorial and DIY. So what if you get rid of half an eyebrow in the process? You live and you learn.
10. Buying books
Always dreamed of having a room filled with floor-to-ceiling shelves stacked with your favourite books? Maybe you've even thought about how you can share them with your grandchildren? Think again, new books are expensive – instead join a local library. Your grandkids will just have to use their imaginations.
We are of course mainly joking. Please continue to do the things that bring you joy and don't let anyone tell you otherwise.
© Press Association 2017