Dinner party food trends through the decades - from prawn cocktails to mini burgers
15th Nov 17 | Lifestyle
Holly Pyne serves up some of the most iconic one-decade-wonders and dishes that have stood the test of time.
Food trends have changed a lot in the last seven decades, from rationing in the post-war era of the Forties and Fifties, through to today, when we seemingly can't get enough of avocado on toast.
And what better way to look at how our tastes and dining habits have evolved than through the wonder of the dinner party? We may now eat out more than ever, but hosting at home still very much remains the place to show off your culinary skills – but what's on the menu has certainly come a long way.
Here, we take a look back at some of the most iconic dinner party foods through the decades, and which ones we still can't get enough of…
1950s: Pimento-stuffed olives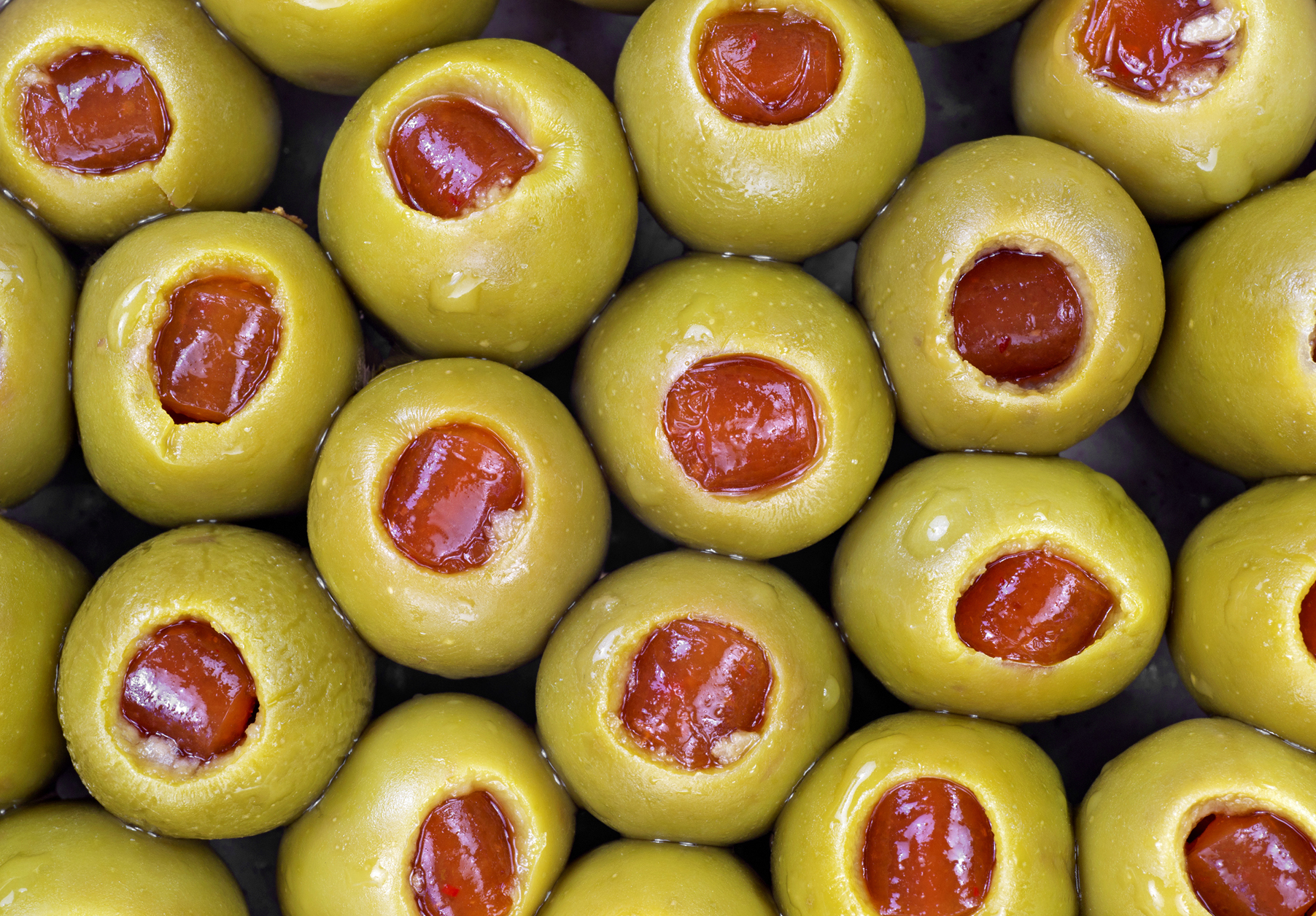 James Bond would not be Bond without a martini, and the martini would not be the same without a Pimento-stuffed olive. They're the iconic cocktail olive, but they were also essential for any 1950s dinner party menu. Indeed, the omega-packed finger-food became an essential part of the accompaniments at any party worth its salt, alongside delights such as devilled eggs (a hard-boiled egg stuffed with egg yolk, mayonnaise and mustard and some added spice). Funnily enough, while olives are still just as likely to feature in dinner parties today, devilled eggs would be a rarer sight.
1960s: Baked Alaska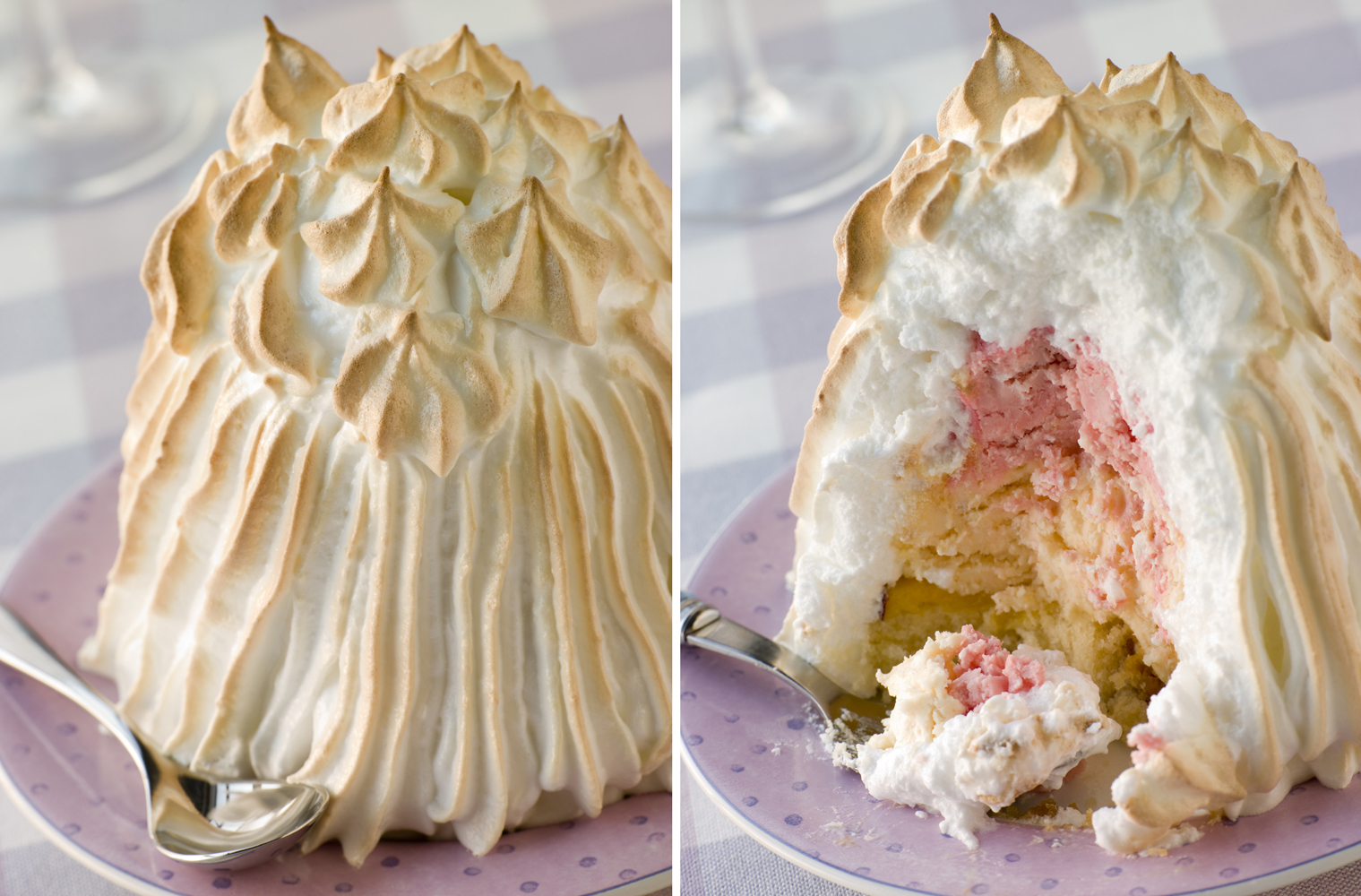 The meringue-covered ice cream and sponge has actually been around since the mid 19th century, but the dish became hugely popular in the Sixties. It was the showy dessert guaranteed to impress dinner party guests – people love anything flambéed! French chef Charles Ranhofer, from New York's Delmonico's Restaurant, claims to have served the first one in 1867, and the classic baked Alaska has stood the test of time; the retro dessert continues to make an appearance on restaurant menus and the dinner party tables of ambitious hosts today.
1970s: Prawn cocktail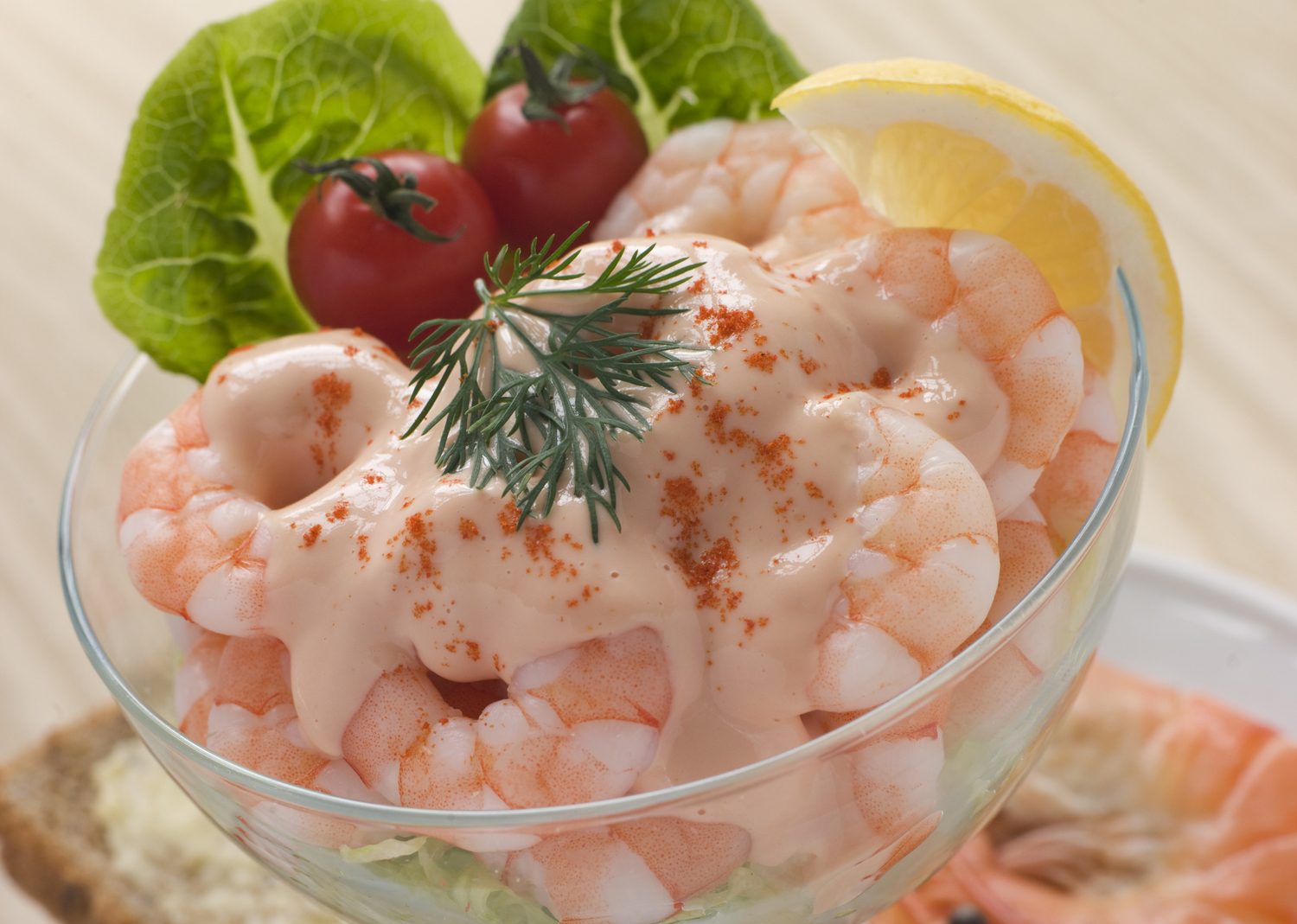 A prawn cocktail was THE starter at more or less any dinner party during the Seventies. It was often served in a wine glass, on top of a bed of iceberg lettuce (of course) with Marie rose sauce and buttered brown bread (classy!) on the side. It was originally created in the 19th century by a miner in California, and the combo has endured and evolved – Marks & Spencer apparently sells 124,000 prawn mayonnaise sandwiches a week, making it their most popular sarnie filling. The Seventies was also the decade that saw the cheese fondue and black-forest gateaux take off (now there's an idea for a three-course retro dinner party menu!).
1980s: Vol-au-vents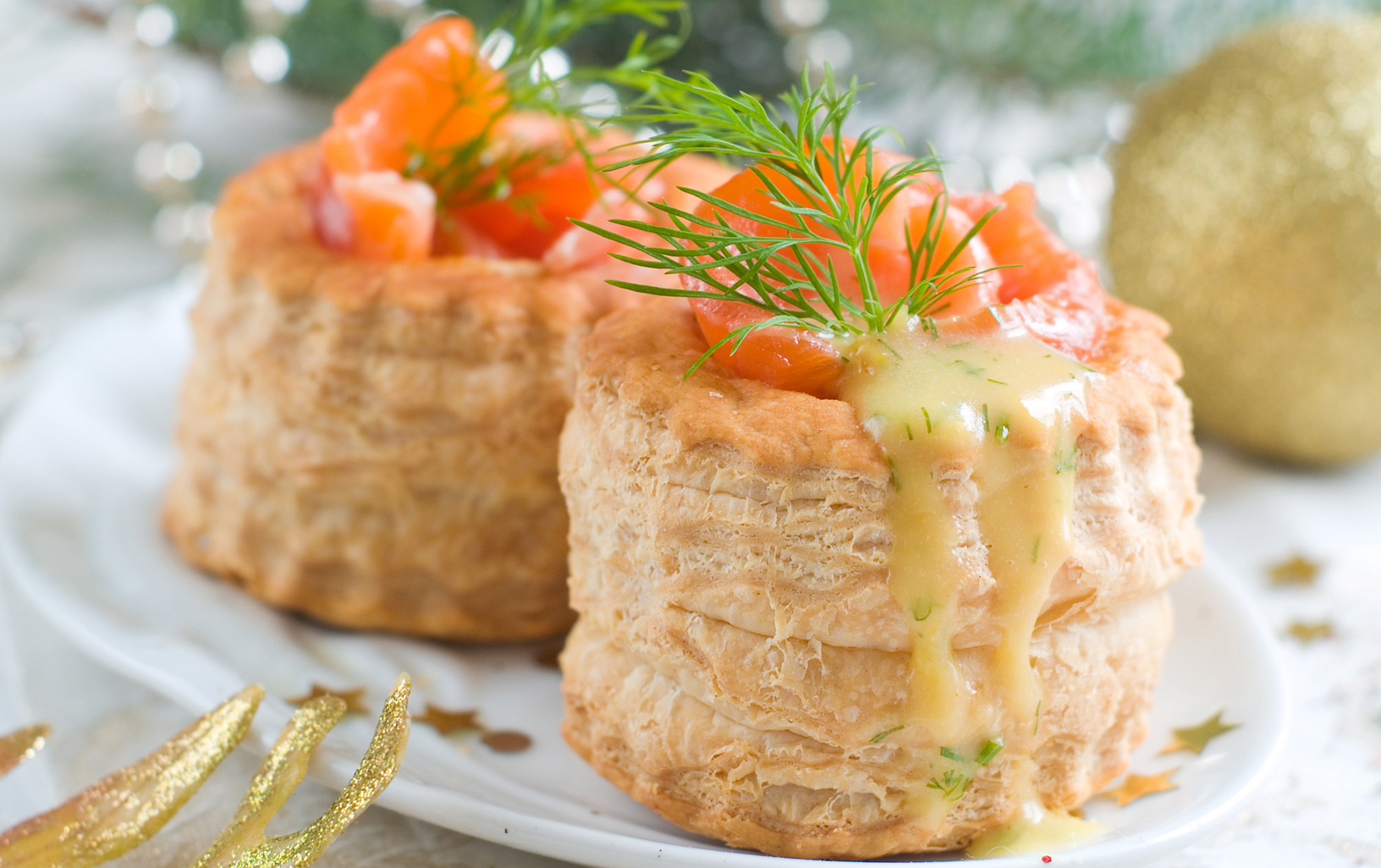 The Eighties had a flourish that previous decades lacked, with bold fashion and a love of all things French. By the beginning of the decade, vol-au-vents – a French puff pastry casing containing a savoury filling – were the only way to start a dinner party. They were typically filled with a creamy mushroom and chicken concoction (or, again, a dollop of creamy prawns), served alongside cocktails at the beginning of the night, and were considered the height of sophistication.
1990s: Smoked salmon roulades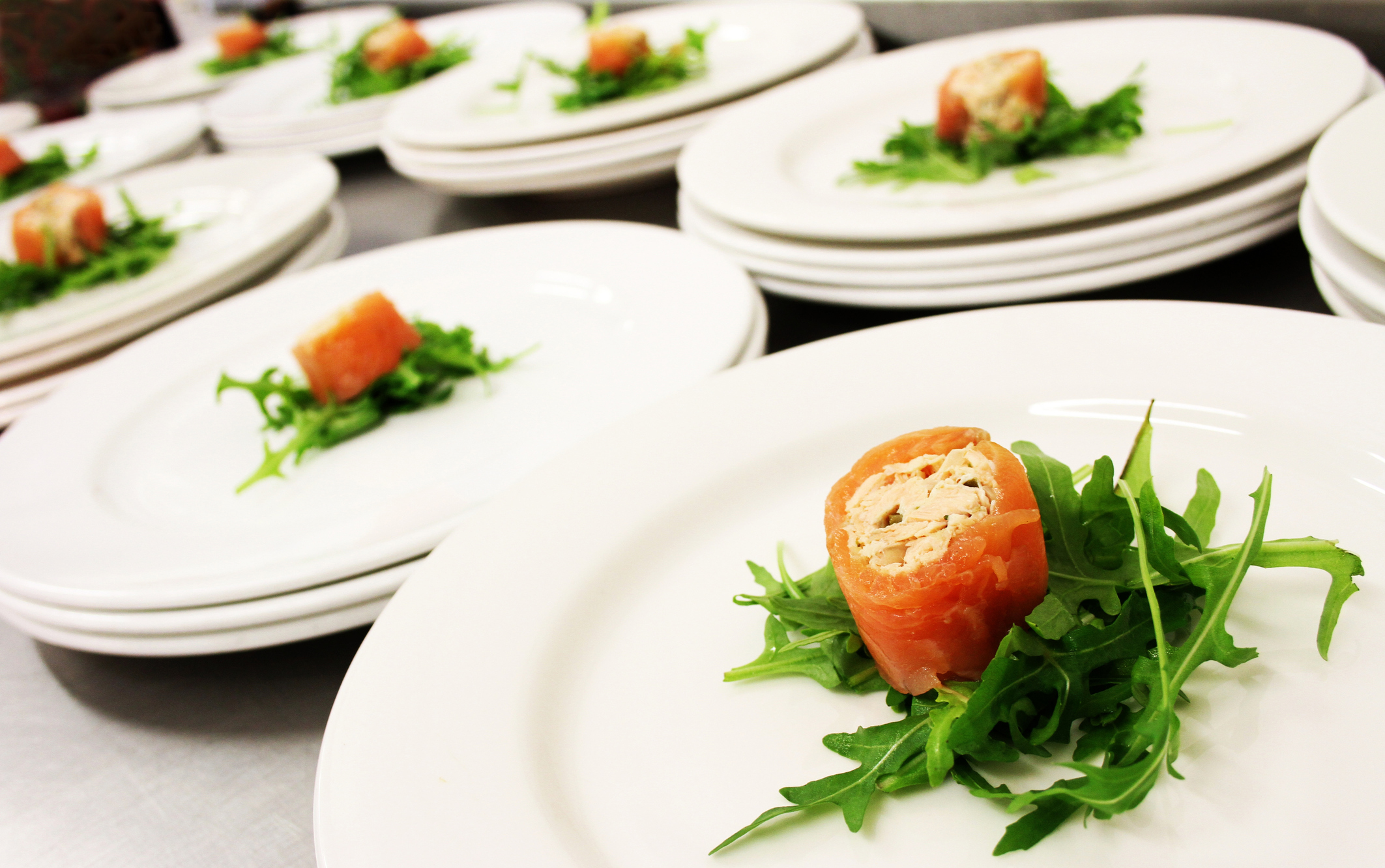 The smoked salmon roulade rose to prominence in the 1990s, along with the tiny portion trend. The recipe has continually been revived since, though the basics have stayed the same – filled with smoked salmon, crème fraiche and cream cheese, often accompanied by watercress and cucumber.
2000s: Gourmet burgers
The Noughties lacked the fuss of previous decades, as dinner parties embraced simple meat dishes. Burgers were, of course, not a new thing – they've been around since the beginning of the 20th century – but this period saw the humble burger get a makeover like no other. Standard buns were replaced with brioche, and plain ketchup was replaced with chilli jam or bacon ketchup. Burgers were no longer a fast-food, but something that could be ordered in a trendy restaurant, or dished up to guests at a dinner party (especially if in miniature form or served on wooden boards).
2010 onwards: Cheesecakes in mason jars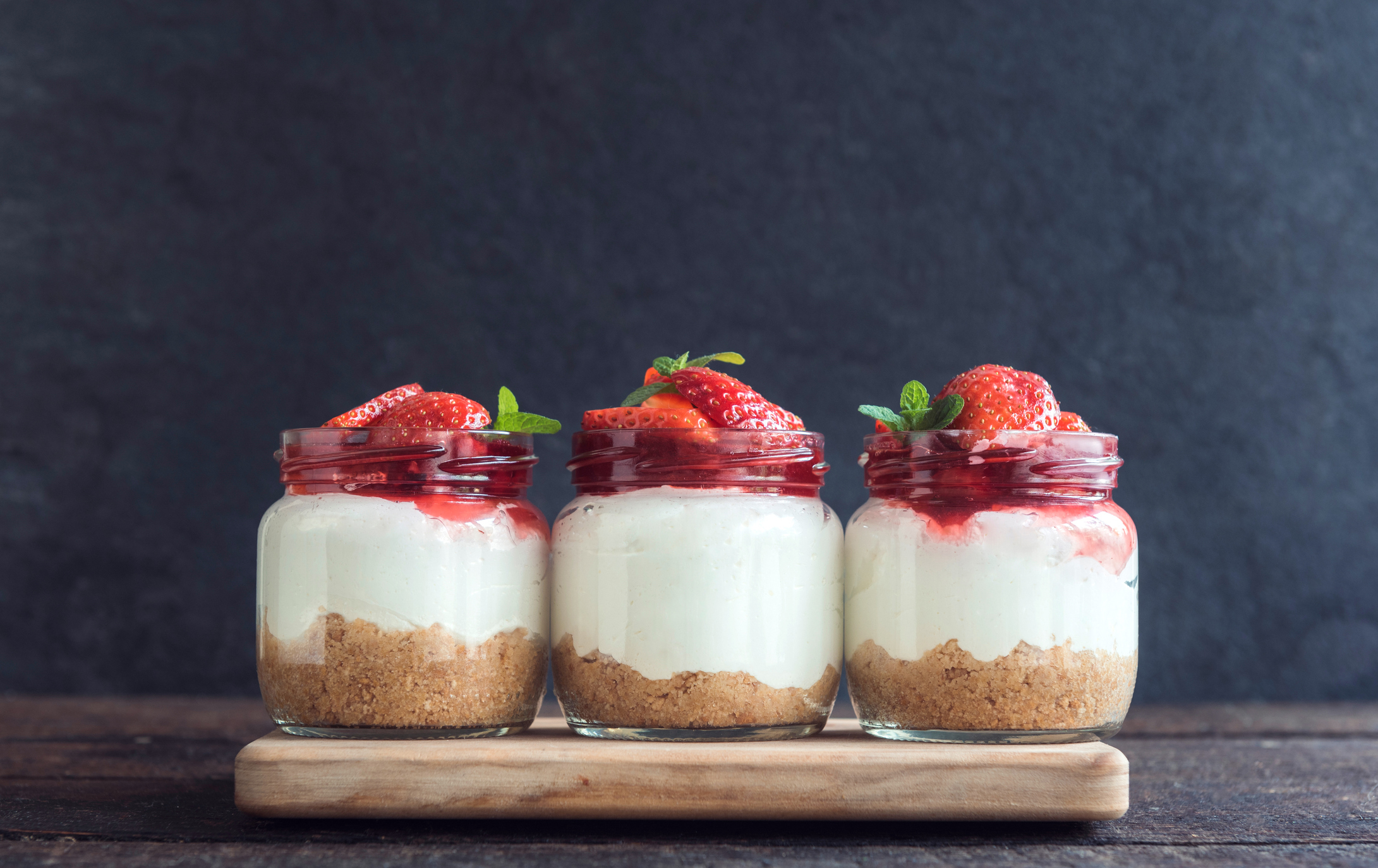 It's easy to blame hipsters for this one, but restaurants, TV chefs and everyone at home began digging out old mason jars or jam jars and putting everything from cheesecake to salads and cocktails in them. Hot on the heels of serving desserts in cocktail glasses, mason jars give dishes a rustic, 'oh I just threw this together' look, and mean you don't actually have to set a cheesecake and chocolate mousse enough so it stands on a plate – perfect for amateur chefs everywhere.
© Press Association 2017