The world's longest zip line is opening in the UAE and it's truly terrifying
9th Nov 17 | Lifestyle
Next month, this new high-flying attraction will transform Raz Al Kaimah into an adventure destination.
Superlatives are hard currency in the UAE, a region boasting the tallest building, the most luxurious resorts and even – bizarrely – the largest stencil. (The 11.13 square metre artwork was unveiled at the Middle East Film and Comic Con in Dubai earlier this year.)
Now the Middle East can add the longest zip line to their list of world record-breaking accolades. Although the exact measurement of the new tourist attraction in Raz Al Kaimah is a being kept closely under wraps, it promises to be longer than 28 football pitches and higher than the Burj Khalifa skyscraper.
The Falcon Flight will propel passengers at up to 80 miles per hour across Jebel Jais, the UAE's highest peak, as they lie face-forward in a superman position.
There's no maximum or minimum age limit – although prospective daredevils must weigh between 35kg and 150kg, and be a minimum height of 120cm.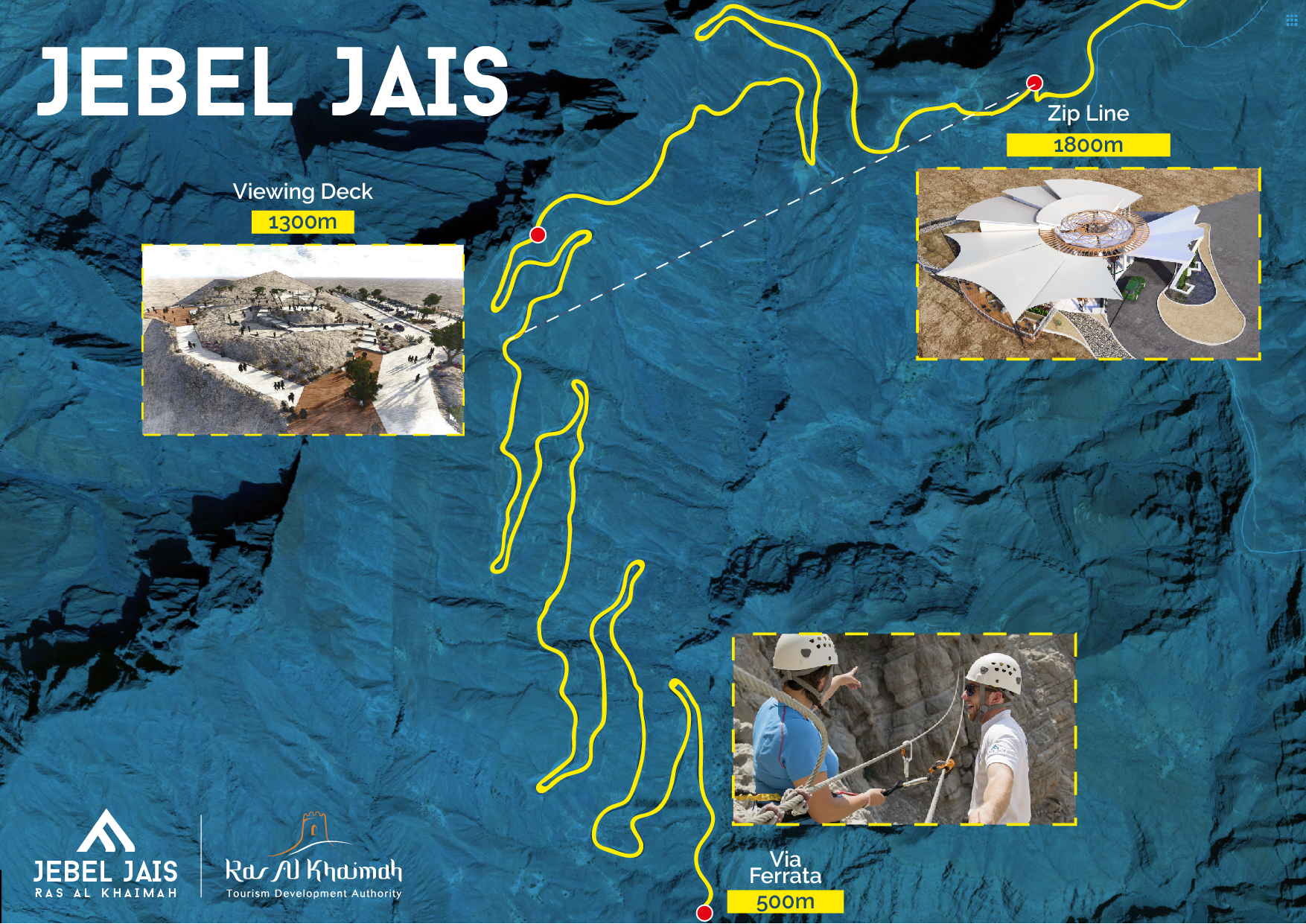 An observation tower, the Jebel Jais viewing desk, has also opened, offering food trucks and fantastic views at 1,300 metres.
The zip line is operated by Toro Verde, who manage the current world record holder 'The Monster' in Puerto Rico, and it will be partially powered by solar energy.
The soft launch is on December 4, and the attraction will be fully up and running by January 2018 with tickets costing 600AED (£125) per person. Book here if you're brave enough!
© Press Association 2017