Victoria Beckham has revealed another health tip - two tablespoons of apple cider vinegar
13th Oct 17 | Lifestyle
We've asked the experts whether they think this is a good idea.
Another week, another diet revelation from Victoria Beckham… While it's not long since she revealed that pumpkin and sunflower seeds (doused with Bragg's Liquid Aminos and grilled) are her after-school snack of choice, the pop star-turned-fashion designer has announced another of her secrets – two tablespoons of apple cider vinegar.
According to the 43-year-old's Instagram (she posted an Insta Story featuring it), she has it in the morning, on an empty stomach. And if you're thinking, 'That sounds a bit gross', well Lady V also captioned the snap with the words 'be brave', so it's probably safe to assume it's not going to be too delicious.
So, is apple cider vinegar (ACV) something we need to know about? Some say it can aid digestion – but there are probably a few things you should know before you go guzzling the stuff (especially on an empty stomach and undiluted).
We asked some experts for their views…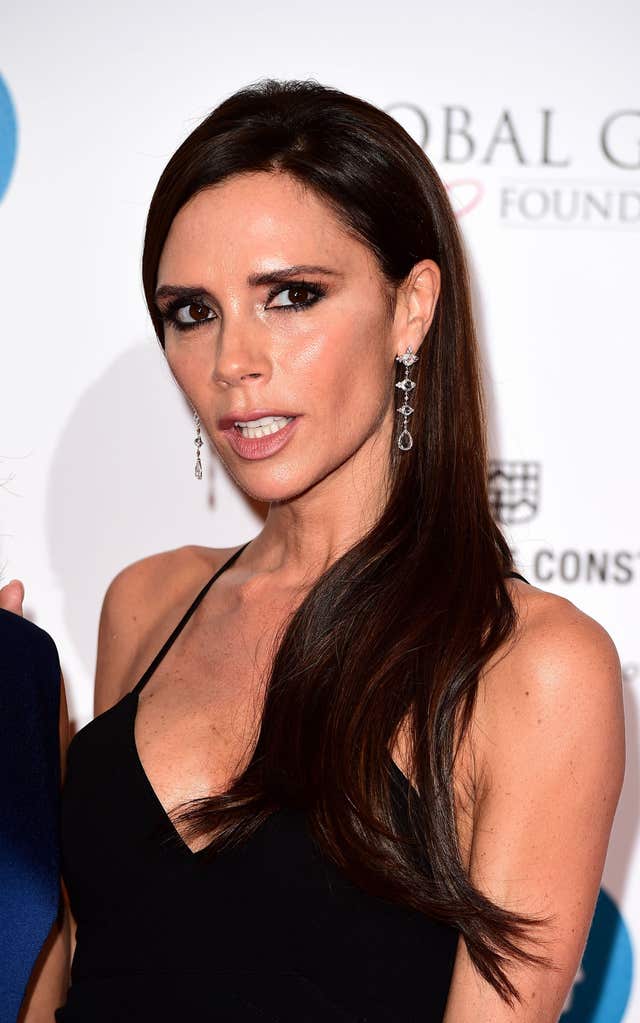 A healthy tonic?

Carolina Brooks, functional medicine expert, nutritionist and herbalist, explains there are a number of potential health benefits associated with apple cider vinegar – however, there's more you need to know than simply spooning it down in the morning.
"Raw organic apple cider vinegar is a great natural fermented food containing healthy pro-biotic strains with numerous health benefits, and the acetic acid it contains is a natural antimicrobial. It's great mixed with Manuka honey and used as an immune elixir, winter tonic and cough and throat remedy. For me, the most interesting thing about the acetic acid is its impact on blood sugar which can help support healthy blood sugar levels and potentially enhance weight loss," says Carolina.
"Most people can tolerate raw apple cider vinegar, but occasionally people with histamine issues may not," she cautions. "So if you notice you start getting allergic symptoms, skin issues, headaches, an upset stomach or blood pressure dysregulation, then I would stop taking it and investigate your health concerns."
Add it to water

Julie Haigh, a qualified therapist and naturopathic nutritionist for Candida Diet Foods, says: "You should add a dash of cider vinegar to warm water and drink it first thing in the morning to help restore the fluids lost overnight, regulate blood sugar levels, improve heart health and lower blood pressure.
"Due to its antibiotic properties, cider vinegar can also help to soothe an upset stomach and can also help to prevent indigestion. Opt for an organic, unfiltered cider vinegar which also contains 'mother', which are strands of proteins, enzymes and friendly bacteria. Add one tablespoon of cider vinegar to warm water for best results."
Adding it to water or honey also means you're less likely to experience any side-effects, like stomach irritation.
Not a miracle weight-loss solution

Wondering whether two daily spoonfuls of apple cider vinegar could give you a waist like VB's? Short answer: It won't.
Nutritional therapist Olivier Sanchez, from clickfortherapy.com, points out that when celebs spark diet or health trends on social media, it's often not just a question of whether whatever they're promoting is actually good or bad for your health – but how the information's interpreted.
"The issue is not contradicting the therapeutic effect of apple cider vinegar on the human body, as this has been demonstrated by research," he says. "The issue is how the information is spread. Most often, it is generated by ways of creating a trend, using a well-known celebrity, and thrown out there for people to follow blindly.
"ACV upon rising is not what naturopathic nutrition advises, and is not an answer to weight loss. Taking two tablespoons of ACV and not changing the diet and lifestyle will have very little effect on the body and fat cells."
Better before meals?

Olivier says there may be benefits in terms of aiding digestion, but stresses that ACV shouldn't be seen as something that works in the same way as having hot/warm water and lemon first thing in the morning (which some people swear by for helping detox and prepare the digestive system). "ACV, on the other hand, must be taken before a meal to assist the breakdown of food. It can be mixed with cold water, and/or Manuka honey, to boost the therapeutic effect and make it less difficult to swallow. One tablespoon of ACV is enough."
And don't forget your teeth
Another reason for heeding the advice to dilute it, or consume it only before meals? Doing these things will protect your teeth from enamel damage.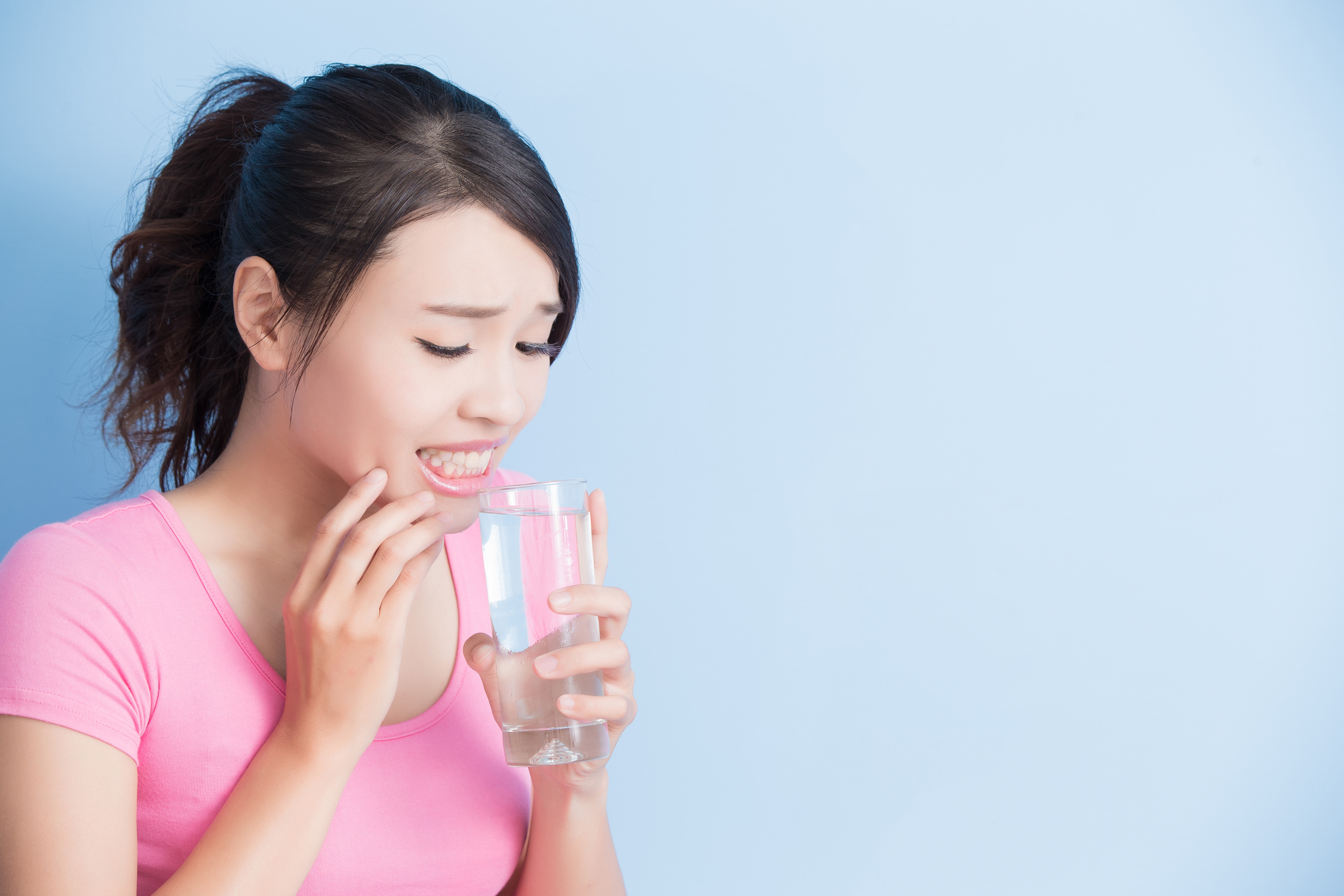 "I have become concerned to learn that more and more women like Victoria Beckham are advocating drinking cider vinegar for its health benefits," says Young Dentist of the Year Rhona Eskander, a key opinion leader for Regenerate.
"A recent study showed that in the UK, 54% of young adults aged 18-35 years have significant tooth wear. Enamel erosive wear is a cumulative process triggered by repeated acid attacks, mainly attributed to a culture of grazing and a rise in ingestion of fizzy drinks, sports drinks, fruits and juices, vinegar based dressings, wines and cocktails. The signs of enamel erosion of the teeth include yellowing, cracking, thinning and increased sensitivity," she adds.
© Press Association 2017