It's James Bond Day, but who is the greatest ever 007?
5th Oct 17 | Lifestyle
Connery or Craig? Damon Smith joins the debate to discover the greatest Martini-drinking master.
As we celebrate Global James Bond Day and wait with anticipation for Daniel Craig's next instalment of stunts, style and stupendous womanising, film expert Damon Smith reveals how each of the six 007 actors fared in the role…
Sean Connery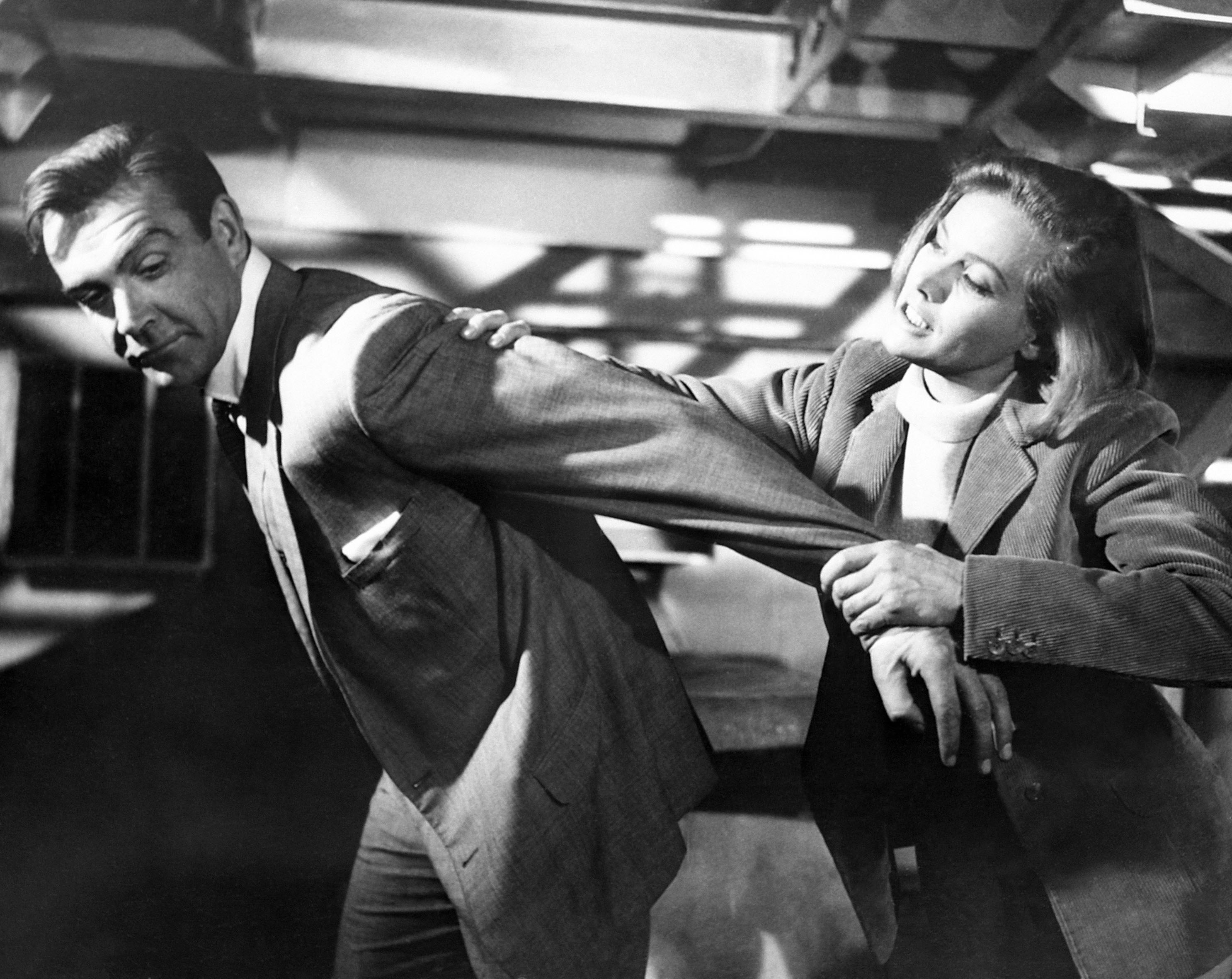 Sean Connery (James Bond) and Honor Blackman (Pussy Galore) filming a scene for Goldfinger at Pinewood Studios in Buckinghamshire (PA Archive/PA Photos)
Successful missions: 6 (Dr. No, From Russia With Love, Goldfinger, Thunderball, You Only Live Twice, Diamonds Are Forever)
Years of active service: 1962-67, 71, 83
He may not have perfectly embodied the "cold and ruthless" James Bond depicted in Ian Fleming's books, but Sean Connery is, for me, the defining 007: suave, devilishly charming and – at a strapping 6ft 2 – physically imposing. That incredible, bruising hand-to-hand fight sequence in a carriage of the Orient Express in From Russia With Love confirms this Bond knows how to handle himself. He's equally adept at manhandling SPECTRE's femme fatales, including Honor Blackman's purrfectly suggestive Pussy Galore in Goldfinger. Their on-screen chemistry melts celluloid. In 1983, Connery came out of retirement as Bond after a 12-year hiatus for the unofficial Bond adventure Never Say Never Again. I felt it was a mission too far – Connery was in his early 50s by then, and his wit and weathered machismo couldn't paper over cracks in the plot.
George Lazenby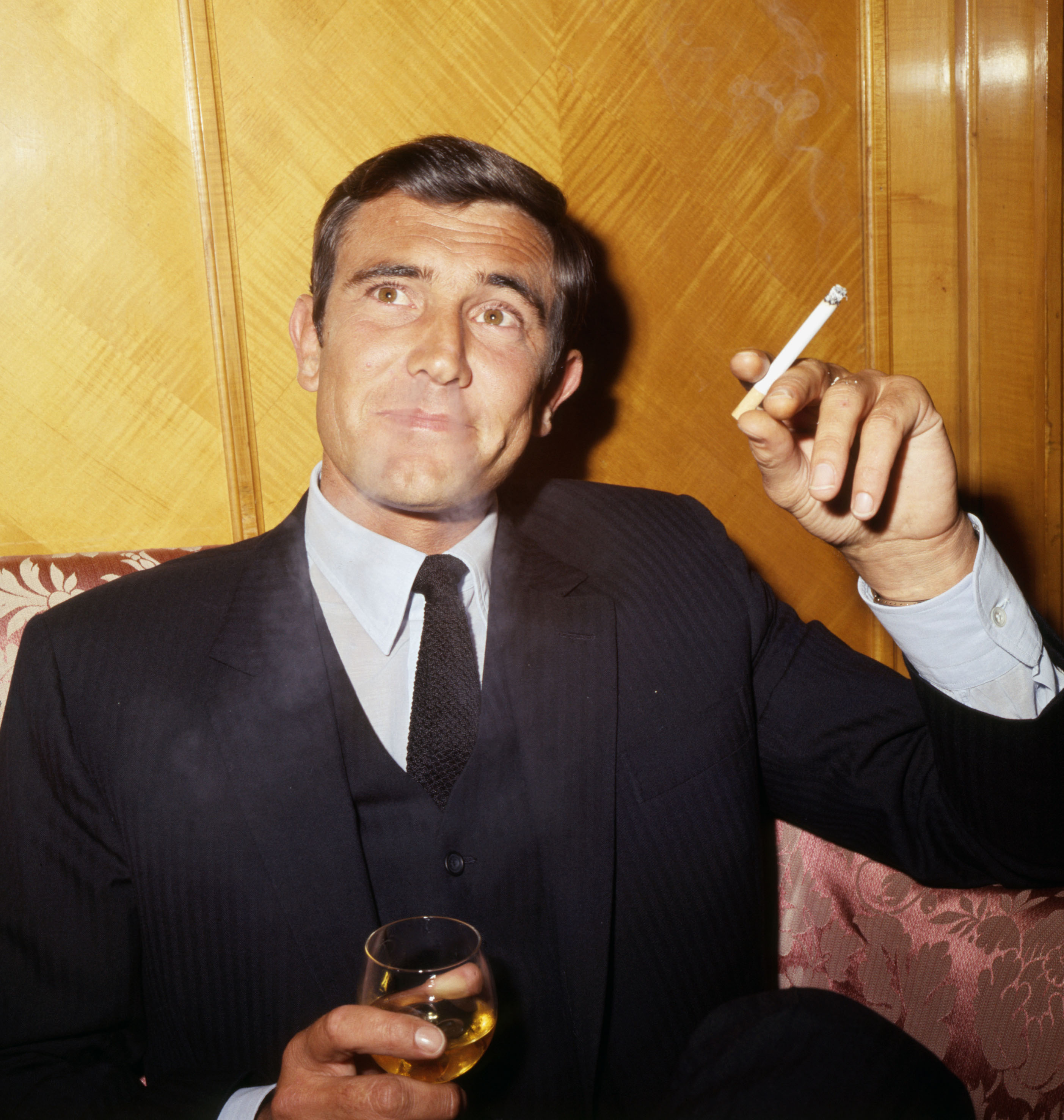 Australian actor George Lazenby at a press reception in London (PA Archive/PA Photos)
Successful missions: 1 (On Her Majesty's Secret Service)
Years of active service: 1969
Anyone who followed Sean Connery was doomed to drink from a poisoned chalice, and Australian actor George Lazenby took a polite sip in his one and only appearance as 007. There's a palpable absence of charisma to his incarnation of the secret agent and his introduction as Bond, which saw him running into the sea to save a suicidal woman from drowning, followed by a fight on the beach with two gun-toting assailants, hardly sets pulses racing. In a memorable dinner party sequence, dressed in a kilt and surrounded by a bevy of lovelies, he famously quips that he feels "a slight stiffness coming on". Lazenby could be referring to his performance. He does get to show some of the character's vulnerability though, in one of the series' great love stories with the ravishing Diana Rigg. Lazenby almost milks a real tear in the tragic final scene, cradling his murdered bride in his arms after she has been shot by Blofeld's henchwoman Irma Bunt. In that moment, he comes tantalisingly close to genuine emotion.
Roger Moore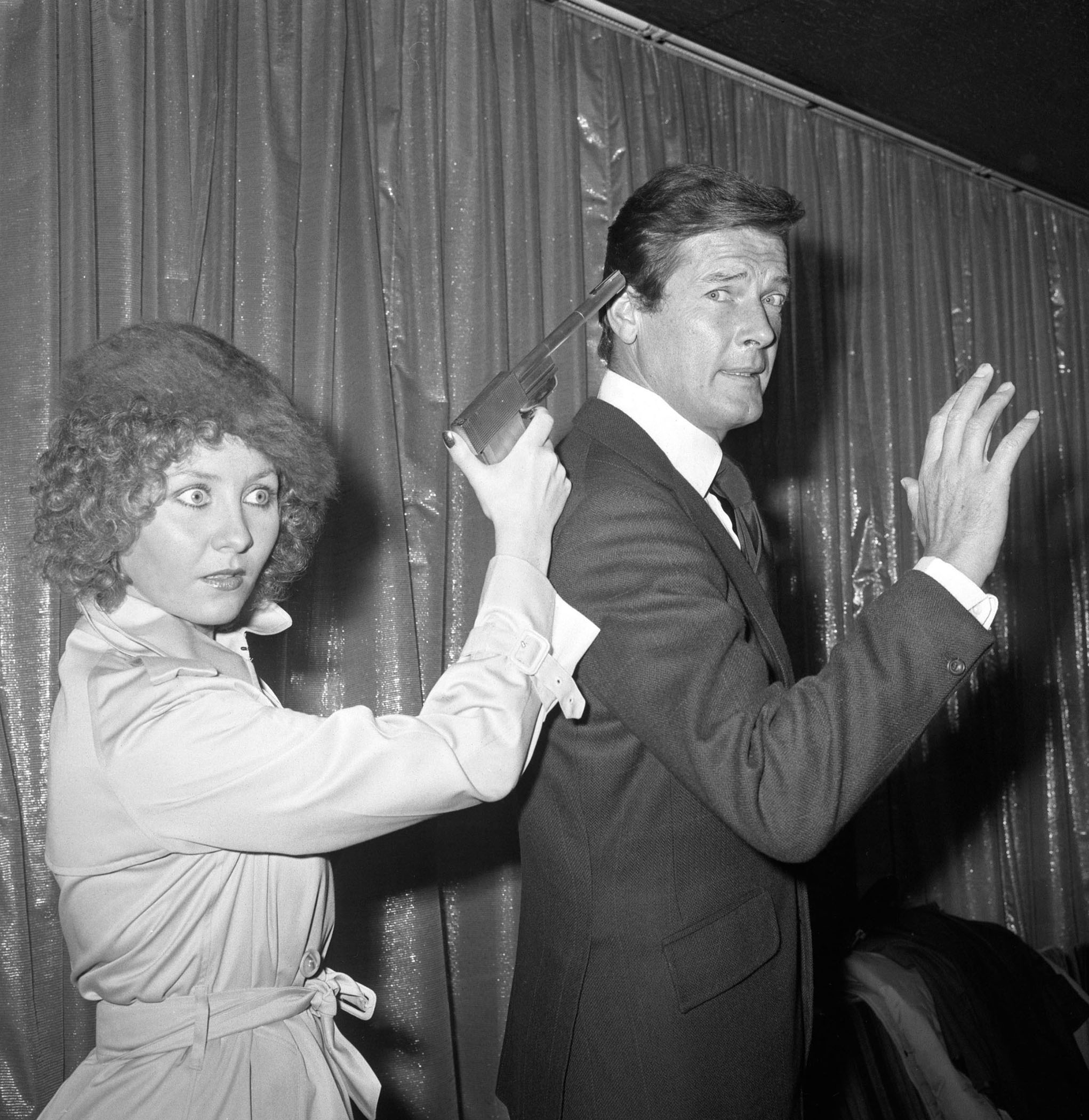 Roger Moore with Scottish singing star Lulu, who had been signed to perform the title song for The Man With The Golden Gun, 1974 (PA Archive/PA Photos)
Successful missions: 7 (Live And Let Die, The Man With The Golden Gun, The Spy Who Loved Me, Moonraker, For Your Eyes Only, Octopussy, A View To A Kill)
Years of active service: 1973-85
With a perpetually arched eyebrow and a flirtatious twinkle in his blue eyes, Roger Moore restored the roguish charm to Bond during his prolonged stint with MI6. He was a master at delivering innuendo with the hint of a smirk, like when he tells a wet-behind-the-ears female agent in Live And Let Die, "I'm sure we'll be able to lick you into shape." However, even Moore couldn't kindle a single spark of sexual tension with Grace Jones, his robotic co-star in his lacklustre swansong, A View To A Kill. Moore was less convincing as a brawler than Connery – he always looked like the kind of Bond who would apologise to an evil criminal mastermind for landing a punch – but he did get one of the classic showdowns with Christopher Lee's triple-nippled Scaramanga in a funhouse hall of mirrors in The Man With The Golden Gun.
Timothy Dalton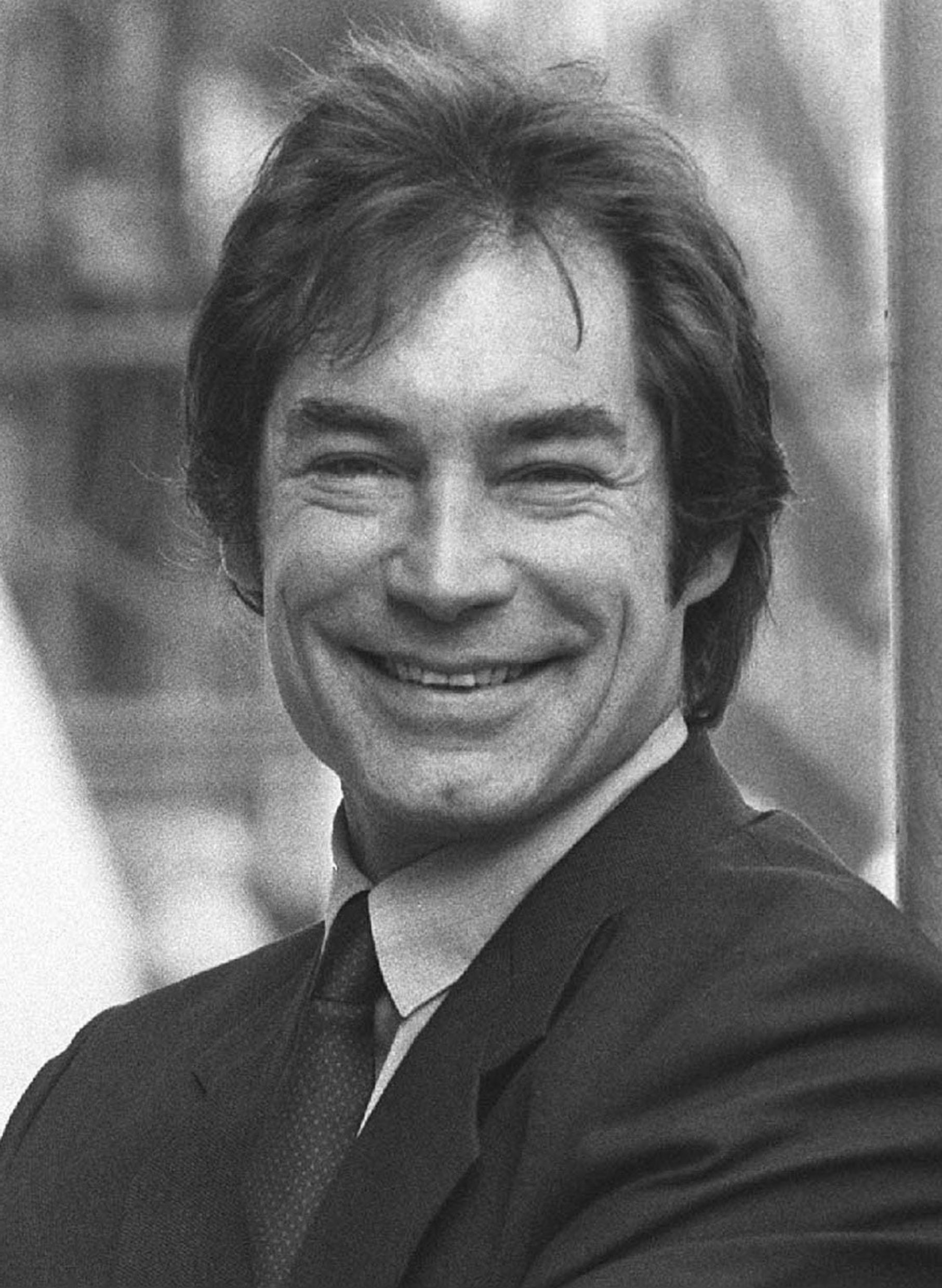 Timothy Dalton in 1989 (PA Archive/PA Photos)
Successful missions: 2 (The Living Daylights, Licence To Kill)
Years of active service: 1987-89
Unlike his debonair predecessor in the role, Timothy Dalton left you in no doubt that his iteration of Bond was an expertly trained and merciless assassin. His 007 is utterly relentless in Licence To Kill as an avenging angel for murdered CIA pal Felix Leiter, who is fed to a shark by sadistic drug lord Franz Sanchez played by Robert Davi. In response, Bond defies orders to mete out rough justice using a shredding machine, spilt petrol and a cigarette lighter. When puns tumbled from Dalton's lips, they weren't delivered with obvious relish, and there wasn't much room left for sensuality. It was always going to be difficult to take him seriously as a silver-tongued cad, when one of his first acts of chivalry as Bond in The Living Daylights is to rescue a beautiful cellist (Maryam d'Abo) from the KGB – by slaloming down wintry slopes with her astride her instrument's case. That's the closest he comes to making sweet music in the role.
Pierce Brosnan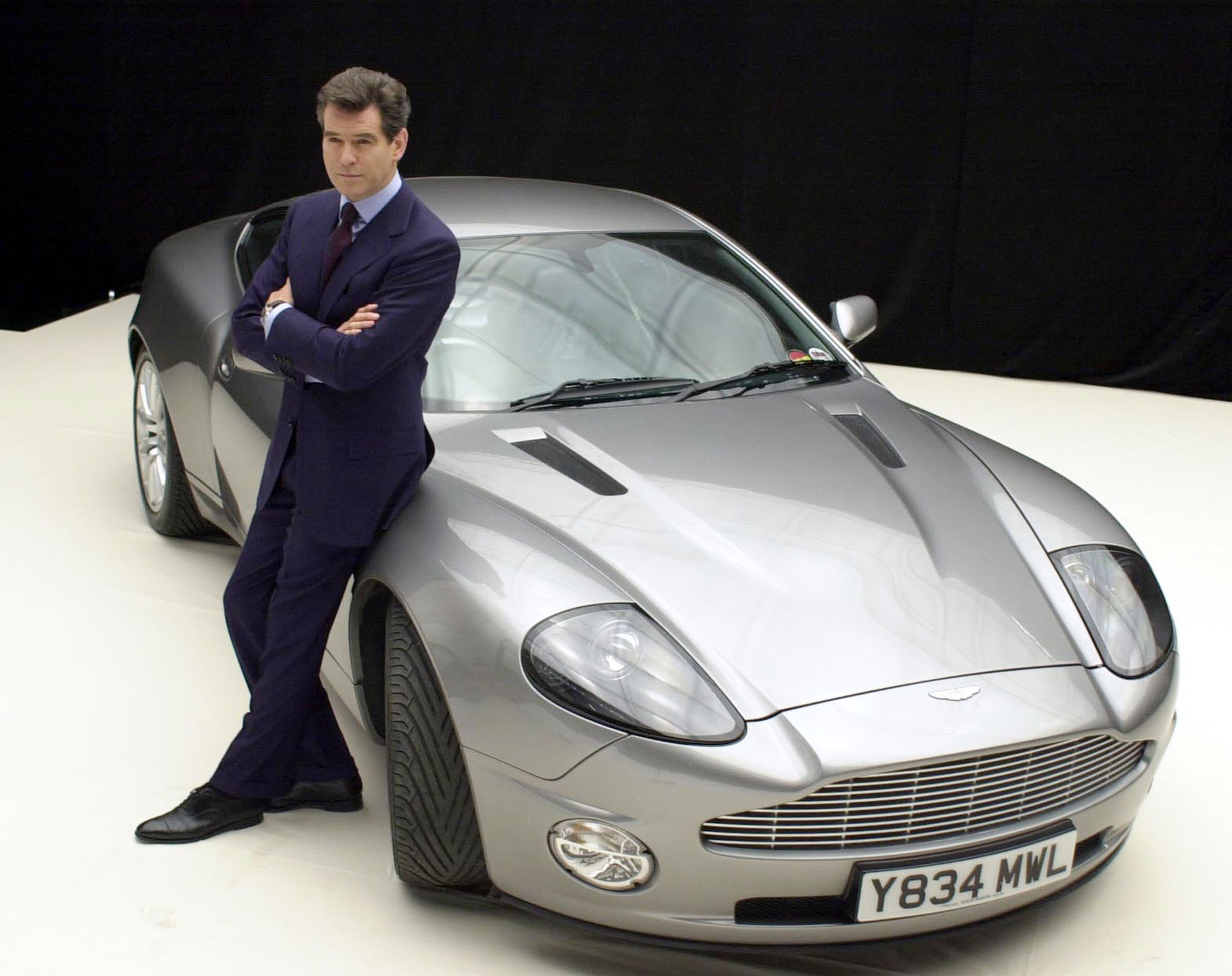 Pierce Brosnan at a photocall for 'Bond 20' (PA Archive/PA Photos)
Successful missions: 4 (GoldenEye, Tomorrow Never Dies, The World Is Not Enough, Die Another Day)
Years of active service: 1995-2002
Pierce Brosnan had been mooted as Roger Moore's successor, but the dashing Irish actor was obliged to honour contractual commitments to the TV series Remington Steele. When he finally got his hands on Bond's Walther PPK, Brosnan made a spectacular entrance in GoldenEye, with a leap of death down the face of a dam, followed by the infiltration of a Soviet chemical weapons facility, replete with a tongue-in-cheek quip for one henchman in a toilet cubicle. For me, Brosnan comes closest to replicating Connery's pleasing cocktail of seductive allure and brute force, and he is gifted some choice one-liners. His erotically charged verbal sparring with Xenia Onatopp – played by Famke Janssen – in GoldenEye, is a rapid-fire masterclass in double entendres. Brosnan left on a high in Die Another Day, feasting "like there's no tomorrow" on Halle Berry's Jinx, whose bikini-clad introduction is a cute throwback to Ursula Andress' Honey Ryder in Dr. No.
Daniel Craig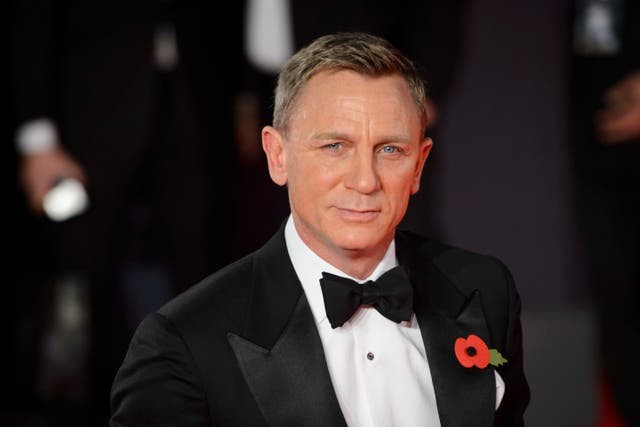 Daniel Craig attending the World Premiere of Spectre (Matt Crossick/PA)
Successful missions: 4… so far (Casino Royale, Quantum Of Solace, Skyfall, Spectre)
Years of active service: 2006-present
Continuing the alternating sequence of suave and stoic Bonds, Daniel Craig jettisoned the warmth and charm embraced by Brosnan to portray Bond as a man who preferred to communicate with his fists and a scowl. Craig is certainly well-equipped for the physical rigours of the role, engaging in some of the series' most brutal fisticuffs in an attempt to rival the breathless, bone-crunching fight choreography of Matt Damon's Jason Bourne. He flaunted his impressive physique by emerging from the sea in Casino Royale, his first outing as 007, wearing a pair of tight-fitting blue swimming trunks that sent audiences into a swoon. If only Craig could convincingly have the same effect on his female co-stars. The tragic romance with Vesper Lynd – played by Eva Green – in Casino Royale, is sexually inert because he's solid ice to her molten lava, while his seduction of Monica Bellucci in Spectre is a lot of heavy breathing that eventually runs out of puff.


© Press Association 2017