Pesto found to be surprisingly salty: Everything you need to know about how much salt is bad for kids
4th Oct 17 | Lifestyle
As parents are warned pesto has more salt than a McDonald's hamburger, a nutritionist tells parents what to steer clear of...
Any stressed mum or dad, who's struggling for time (and money), will tell you the old pesto and pasta combo is a lifesaver. After all, the Mediterranean diet's meant to be healthy, right?
Well, not so healthy it seems after a new survey found some pesto sauces can contain more salt per serving than a hamburger from McDonald's.
Consensus Action on Salt and Health (Cash) found there was actually more salt now in Sacla's Italia Organic Vegetarian Pesto No.5 Basil and Italia Pesto No.1 Classic Basil than when were last surveyed in 2009 – making it 30% saltier than seawater and containing more than 1.5g of salt per serving, which is more than a McDonald's hamburger.
A Sacla spokeswoman said their products "should be enjoyed as part of a balanced diet".
Cash's assistant nutritionist Sarah Alderton revealed that "none of the products we surveyed could be described as 'healthy'" and advised having pesto in smaller portions, less frequently, or trying other pasta sauces lower in salt and fat instead.
Salty dishes can increase children's risk of high blood pressure, stroke and heart attack later in life, so it's important to know what's in the food you make your kids – and it seems pesto's not the only surprisingly salty ingredient.
How much salt should kids have?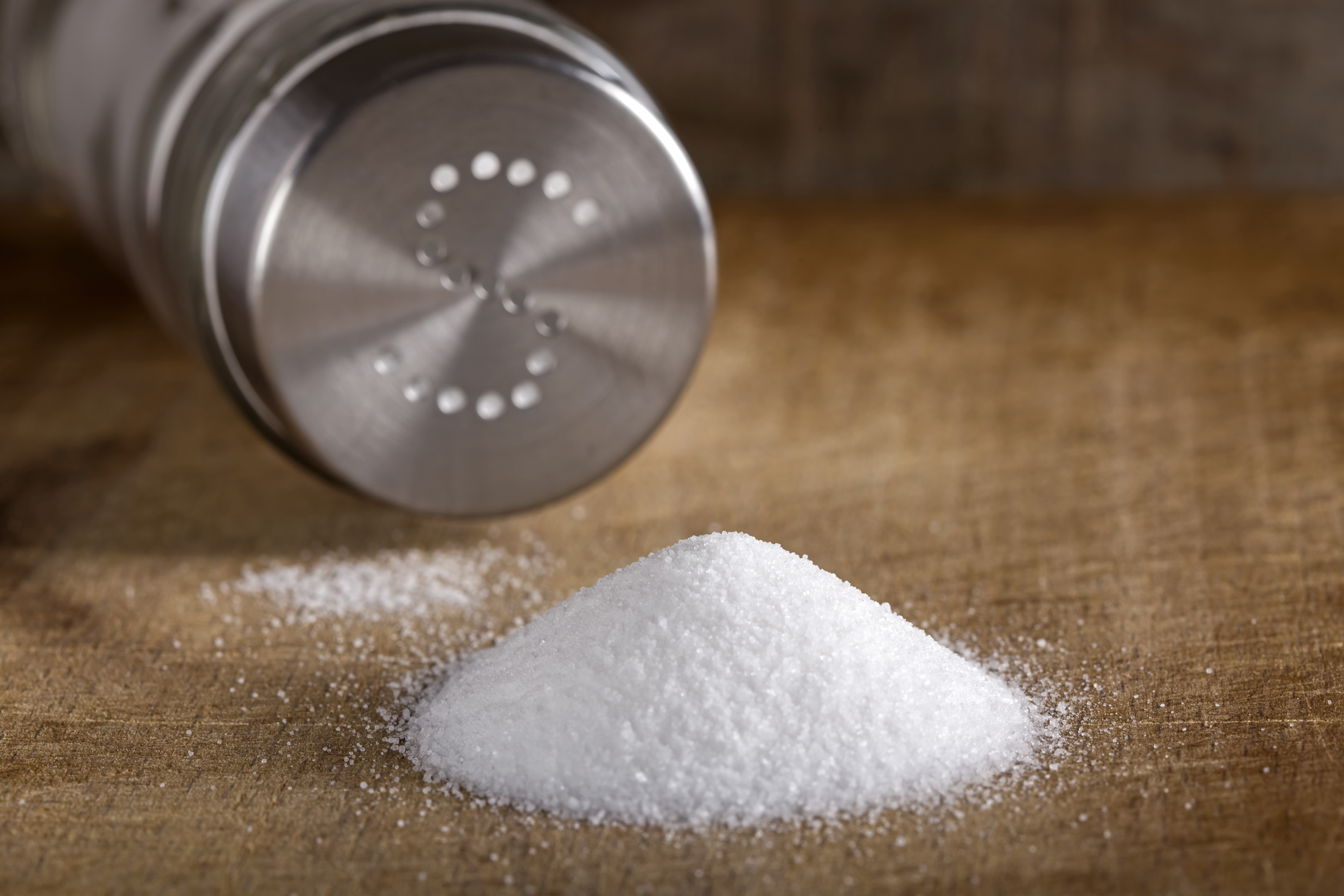 When you're choosing family meals, don't just rely on the traffic light system, says nutritionist Fiona Hunter, because kids can't eat as much salt as grown-ups:
"It's important that parents remember the guidelines for salt given on the front of the pack in the form of traffic lights or reference nutrient intakes are based on adult guidelines, which is no more than 6g of salt a day. For children, the maximum that should be eaten in a day is much lower.
"It's also worth noting that some food which contain high levels of salt don't necessary taste salty."
Not sure what children of different ages should be eating? Fiona says: "For one to three years, it should be no more than 2g of salt per day. For four to six years, no more than 3g. For seven to 10 years no more than 5g, and for 11 years and above, no more than 6g."
The worst offenders
Many of the staples of a child's diet like baked beans, are higher in salt than you might think. Here are Fiona's top nine worst offenders to watch out for…
1. Two sausages – 1.36g salt.
2. One slice pizza (100g) – 1g salt.
3. 15g (1tbsp) tomato ketchup – 0.3g salt.
4. 1/2 can baked beans – 1.2g salt.
5. 1/2 can spaghetti hoops – 0.7g.
6. Five chicken nuggets/dippers – 0.86g.
7. 100g oven chips – 0.43g.
8. 125mls (1/4 jar) Bolognese sauce -1g salt.
9. Shop-bought sandwiches: Tuna and sweetcorn – 1.6g salt.
Fiona says: "Sometimes it's the combination of foods which themselves don't seem particularly high, but when combined as one meal, they can contribute over 30% of the maximum salt recommended for a day.
"So if a child of five were to eat 5 chicken nuggets and 1tbsp ketchup and 100g of oven chips, that would be 1.59g, which would be over half of the daily recommended amount."
Rick Hay, nutritional physiologist, adds: "You need to be careful with ready meals, frozen meals, tinned or canned foods like spaghetti or ravioli, salted nuts and crisps even if they are baked, canned beans, frozen veggies in sauces, cheese sauces, tinned vegetables, BBQ sauces, pasta sauces, bagels, cottage cheese, some healthy cereals, baked fruit bars, soups and some burgers even veggie burgers. Even some sandwiches that have cheese and pickles in them."
What can parents do to reduce their children's salt intake?
To help cut down on salt, Rick says: "Use low salt options – go for more fresh fruits and veg, avoiding processed foods. Brightly coloured foods are important for overall health. Fresh is best and also look for fresh frozen foods without additives.
"Check labels and buy unsalted tinned produce. Avoid condiments like pickles, soy sauce, mayonnaise and mustard and high salted tomato sauces."
If you can't do without baked beans then Rick recommends buying a low salt version.
"Use different spices to cook with other than salt," he says."If in doubt, always read the label to find out how much salt there is."
© Press Association 2017