40 years on from Bruce Chatwin's famous book: How has Patagonia changed?
4th Oct 17 | Lifestyle
Sarah Marshall explores the South American region that inspired Bruce Chatwin's classic travelogue In Patagonia.
Rearing up on its stocky hind legs, snout almost brushing the broad, arching cave roof, the milodon is a mixture of monster and marvel. Remains of this curious giant sloth were found just outside wind-beaten Chilean pioneer town Puerto Natales, proof the surreal herbivore once roamed Patagonia's vast plains.
His statue now stands on the spot where remnants were unearthed, and has been attracting intrigued tourists for decades. One such visitor was British writer Bruce Chatwin, whose eventful meanderings at the bottom of the world inspired seminal travel tale In Patagonia, published 40 years ago this month.
Like so many adventurers captivated by the author's descriptions of "vicious" sunsets and "bone-white cliffs with strips of emerald cultivation either side", I was inspired to explore the land of eccentric sheep farmers and law-breaking gauchos. And being the spark that ignited Chatwin's fiery journey, the Milodon seemed a good starting point.
Tracking down a giant sloth

When Chatwin discovered a scrap of skin belonging to the prehistoric animal, sent by his grandmother's cousin, he embarked on a mission to find the origin of the strange beast. His investigations led him to the Milodon Cave, a site on Benitez Hill, now accessed by a signposted path, which he described as being untouched and filled with petrified "sloth turds" back then.
Any ancient remnants (and faeces) have since disappeared, but tourists still come here in droves to pose for selfies with a towering replica of the hairy mammal.
Befriending crazy cowboys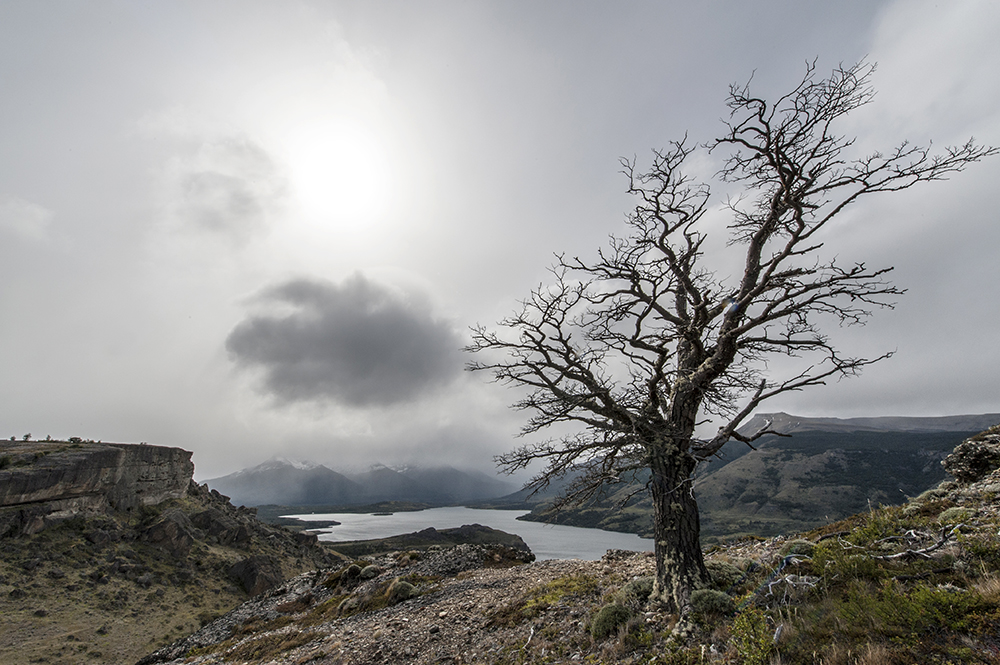 Haphazard encounters with eccentric characters energise Chatwin's book, and Patagonia still has a wealth of larger-than-life beings. Men of very few words, surly gauchos wrestle with the weather-savaged steppes, riding wild horses to prove their bravado.
On Cerro Dorotea, the mountainous backdrop to Puerto Natales, I ride horseback to a forest clearing where one flat-capped cowboy is preparing tea. Secluded by a curtain of wispy lime-green lichen, he lights up a fire to boil water for his mate, sipped through a metal straw pierced into a gourd.
Around us, trees are bent double by Patagonia's fierce gales, with branches stripped silver and withered, like wasting bones.
Honouring the true pioneers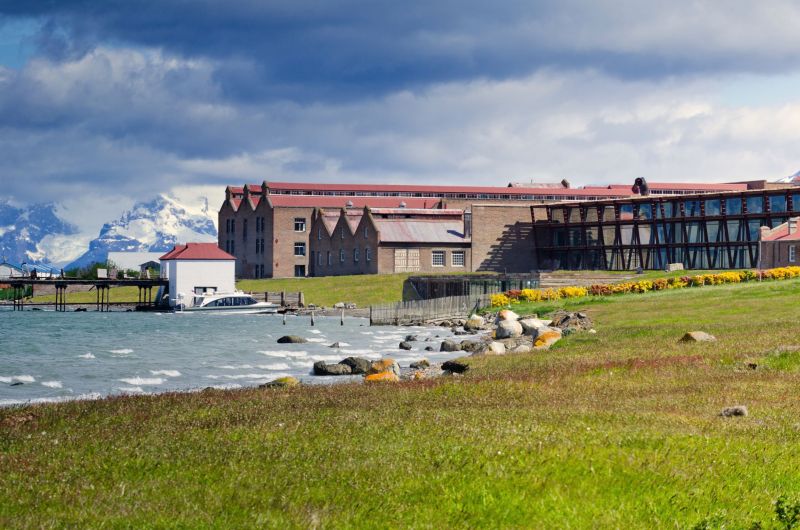 In the 1900s, brave pioneers arrived with ambitions of taming this land, and their stories fascinated Chatwin. The Singular Patagonia Hotel, a 15-minute drive from Puerto Natales in Puerto Bories, is a testimony to their efforts.
I walk along the skeleton of a train track which once ferried workers to the former meat-packing factory and is now overgrown with frayed tufts of grass, and arrive at a small workshop converted into an asador serving grilled meats.
Beneath a long banqueting table, I dangle my feet in a trough once used by engineers to fix the train carriage chassis, while a stream of crisp empanadas and flame-torched cuts piles up on my plate.
In a room next door, iron smelting rods are propped up against a crumbling brick wall and metal buttons pop from the belly of a bulbous cash register.
Under Pinochet's socialist government in the 1970s, the factory closed and land was redistributed to the working people, but much of the building's façade was preserved and mighty pieces of machinery – proudly bearing stamps of British manufacture – are displayed in a walk-through museum.
Despite the hotel's brick and concrete shell, bedrooms are inviting, with sepia-tone portraits and leather-bound trunks honouring the pioneers' past. The view, though, grabs all attention. On a lake wrapped by mountains, black-necked swans do their best to stay upright as waves slap the worn rungs of a retired jetty.
Patagonia is more popular than ever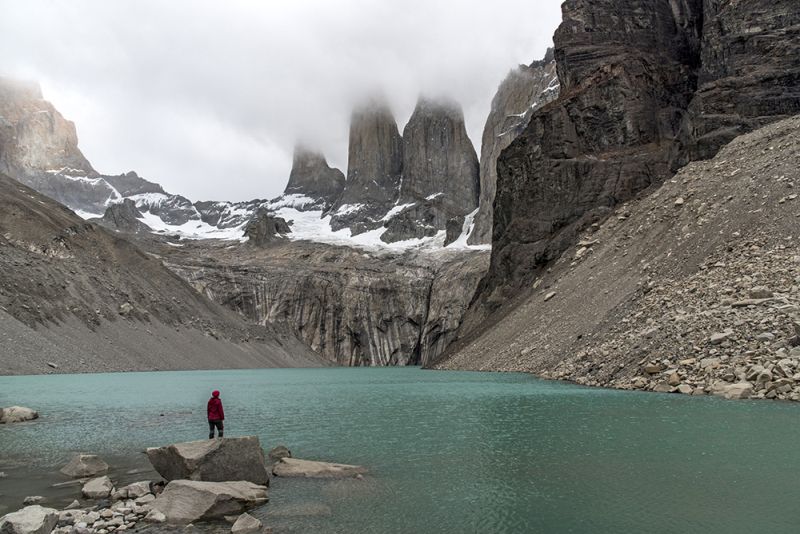 A lot has admittedly changed since Chatwin's time – most notably the number of people visiting the area. A 75-minute drive from The Singular, Torres Del Paine National Park is overflowing in the summer peak of December and January. Although there's a cap on camping nights people can spend in the park, the number of day trippers is still alarmingly unlimited.
Following part of the famous W trail to reach the base of the park's three iconic towers, I'm disappointed to find myself in a queue, trying to cross bridges and hike over stony plateaus.
It doesn't detract from the scenery, of course – a chaos of splintered peaks nailing the bruised sky – but it does lead me to believe even wilderness has a rush hour.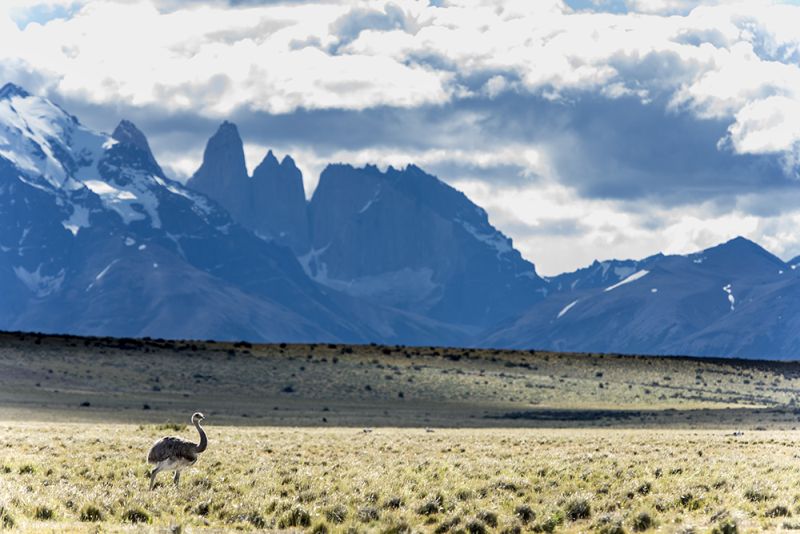 Yet so much here has remained the same. Big skies invite clouds to skim the wiry mustard-yellow grasslands, and winds bluster urgently without exhaustion. At times gusts are so strong, it's easy to imagine they were responsible for tossing granite boulders down hillsides where fists of mushrooms punch through the soil and dainty orchids surprisingly flourish.
A lot has happened in 40 years, but time moves differently in Patagonia and, overall, I suspect it's still very much as Chatwin experienced and imagined.
How to get there
Doubles at The Singular Patagonia cost from £317 per night with breakfast. Visit thesingular.com.
KLM flies to Santiago, Chile from £705 return in economy, with regional departures available. Visit klm.com.
The Ultimate Travel Company can tailor-make a holiday to Patagonia. Visit theultimatetravelcompany.co.uk.
© Press Association 2017