3 beaches your kids will love in the trendiest new destination - Montenegro
24th Aug 17 | Lifestyle
This beautiful Balkan country offers families a seaside holiday with a difference, as Noreen Barr discovers.
It's been tipped by Vogue as the Adriatic's best kept secret, and has attracted celebrities like actor Harrison Ford, supermodel Naomi Campbell and pop star Rita Ora.
But fast-rising eastern European holiday destination Montenegro is also a great place for families.
Heart-stopping scenery (think towering mountains plunging fiercely down to the bright blue Adriatic Sea), a roller-coaster history (it's been occupied by the Romans, Ottomans and Venetians) and great value restaurants are all part of the appeal.
So too are the gorgeous and unusual beaches. Our kids, Max, 13, and Eve, 5, aren't huge fans of sunbathing – but these beaches had much more to offer.
1. Budva – best for history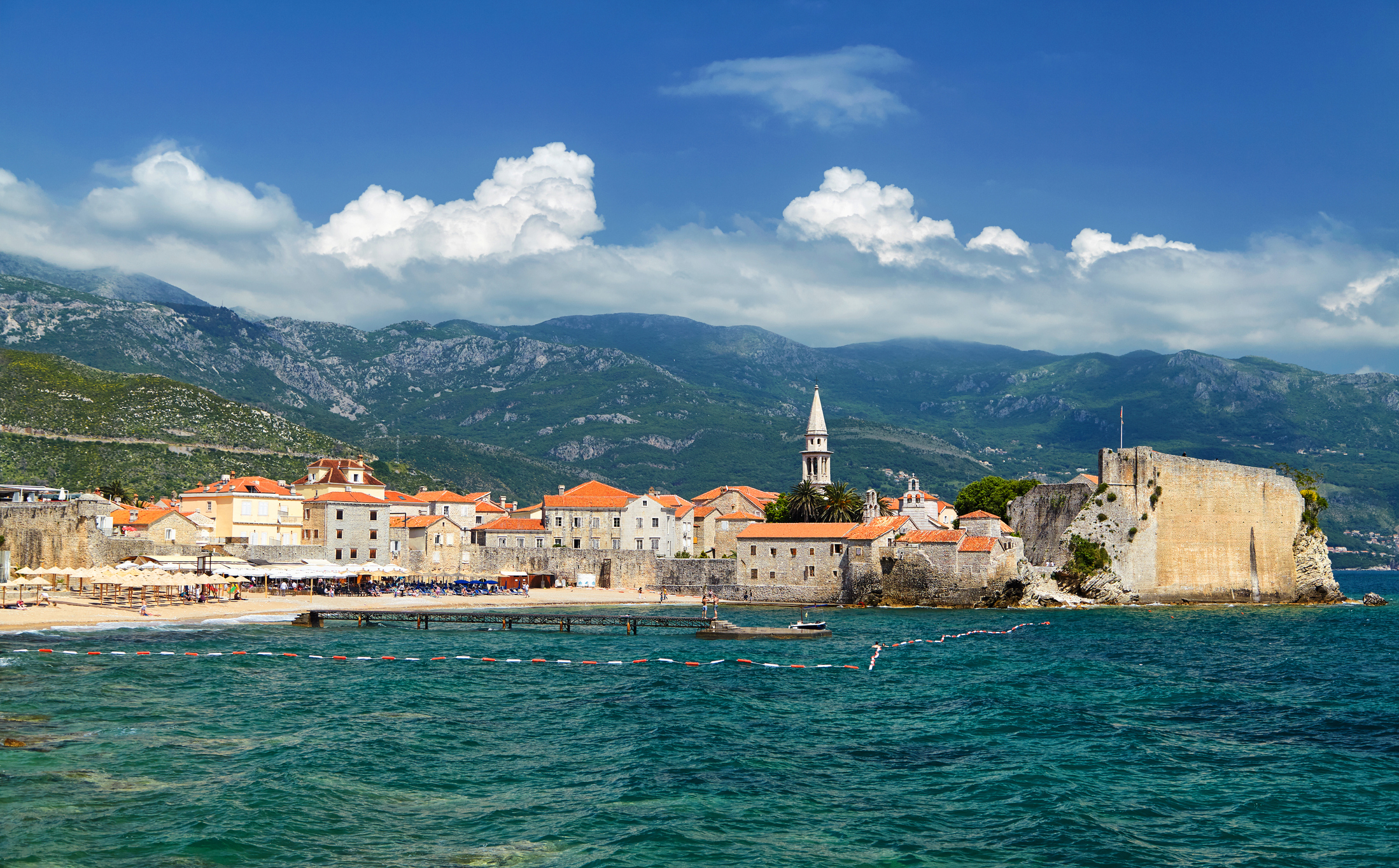 Budva's old town, Stari Grad, is a warren of marble-paved streets and is surrounded by Venetian walls, parts of which rise straight from the sea. At the south of the old town, find a rusting arched door in the wall and step through it onto the tiny Ricardova Glava beach.
Children love imagining what this embattled shore has witnessed during Budva's 2,500-year history. The town once lay on the fault-line of the fearsome Roman and Byzantine empires. And the seafront walls (which now provide shade) were originally built to keep out Ottoman invaders.
Just 200m round the headland, Budva has another two glorious, sandy beaches, Mogren I and Mogren II, that are joined to one another by a small cave-like tunnel in the jutting cliff between them. According to legend, they were named after a sailor Mogren – the only survivor from a Spanish galleon sunk by pirates, he was washed ashore right here.
2. Pržno – best for a sunset swim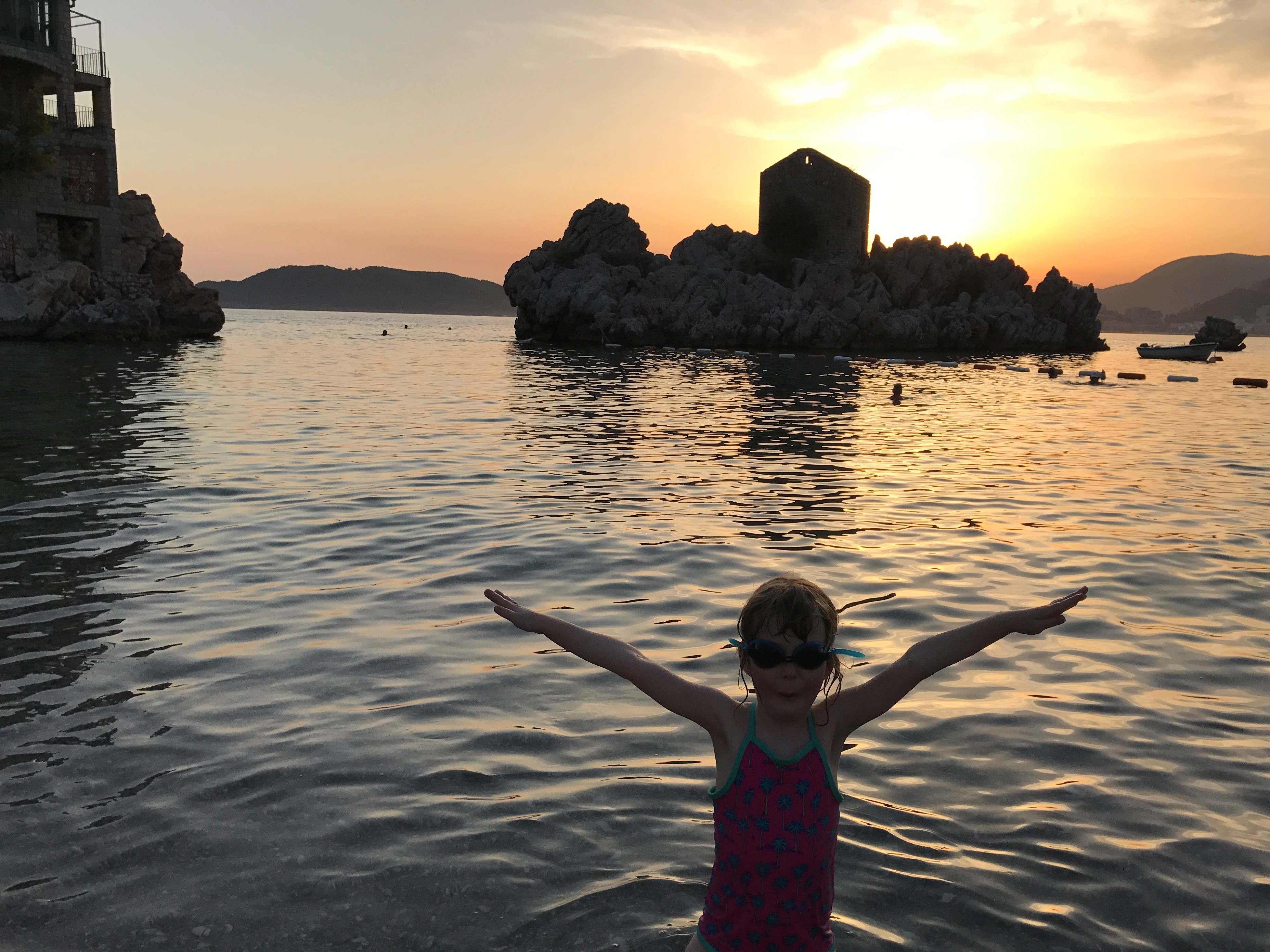 The red sand on Przno's charmingly tiny beach and the cafes crowded round it draw families in. Montenegrins dote on children and most restaurants here are hugely welcoming to families.
A jagged ruin on a craggy islet and the rocks flanking the sands make for terrific views as the sun sets.
The Konoba More restaurant, in a 500-year-old house, is one step from the beach and the seafood rizoto (the Venetian influence is everywhere, but with some different spellings) is fabulous for €11. The emphasis here is on fish and meat, but the kitchen will happily rustle up a child-friendly tomato pasta, costing €6 for an enormous portion, while a scoop of ice-cream is just €1.
3. Bečići – best for early-morning snorkelling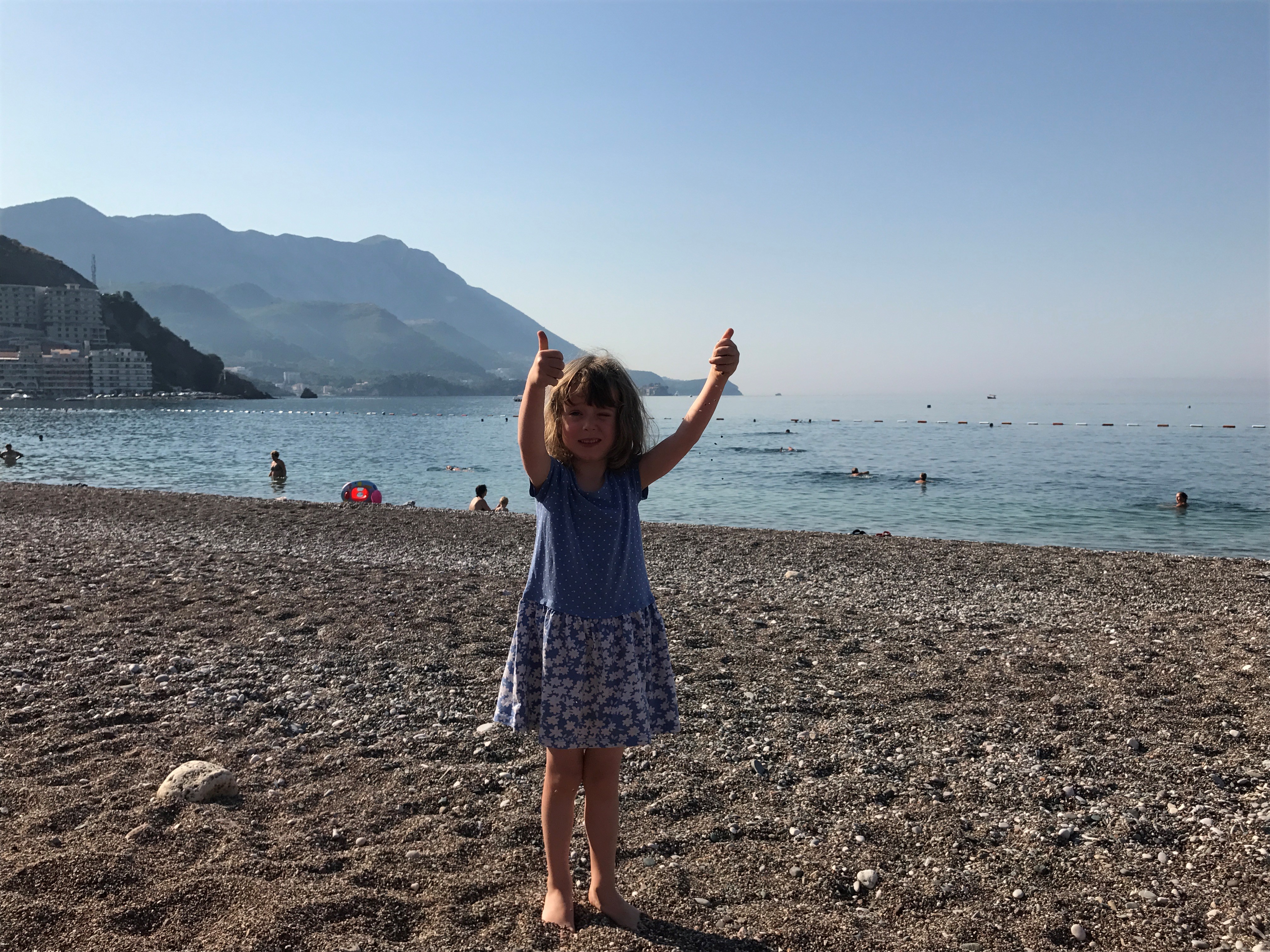 This pebbly-sandy beach (the pebbles get larger the closer you get to the waves) backed by mountains won the "Grand Prix" in Europe back in 1935 for being the most beautiful in Europe.
Today, 97 stone steps connect our hotel, The Queen of Montenegro, directly to the shore. The water is warm in summer, even very early in the day – so at dawn, skip down to the clear Blue Flag waters and snorkel with shoals of small fish.
There are also paddle boards and kayaks for families to hire during the day and, once you've worked up an appetite, the promenade offers plenty of opportunities for cheap, child-friendly snacks. Booths offer pizza for €1.50 and hamburgers for €2, while a healthier huge Greek salad costs just €2.50.
This is good old-fashioned beach fun – just in ridiculously gorgeous surroundings.
How to get there
Thomson offers seven-night holidays to Montenegro staying at Thomson's 4T+ Platinum Hotel Queen of Montenegro on a half board basis from £431 per person, including flights to Dubrovnic and transfers. To find out more, visit here or call 0871 230 2555.
© Press Association 2017