Video: This inclusive fitness class is helping people with dementia on World Alzheimer's Day
21st Sep 18 | Lifestyle
Oomph! Wellness are on a mission to change the impact of ageing in the UK - one step at a time.
It's World Alzheimer's Day – a day that aims to highlight the issues faced by people affected by dementia, and to demonstrate how we can all do our bit to help the cause, whether it's getting involved with a local charity or donating some spare cash.
One of the most debilitating things about suffering from Alzheimer's Disease is being unable to convey thoughts and feelings to those around you, particularly in the advanced stages of the condition.
The brain disease, which is the most common form of dementia, causes a slow decline in memory, thinking and reasoning skills.
Memory loss that disrupts daily life is one of the major symptoms, but for a couple of hours a week, the participants of Oomph! Wellness' fitness sessions get to dance away from their daily worries, expressing themselves through movement and laughter when words become difficult.
The company takes their energetic dance and fitness classes to care homes around the UK. The sessions create a safe and relaxed space for dementia sufferers to get fit and have fun.
"Oomph specifically helps people with Alzheimer's with their mental wellbeing and their physical wellbeing," says founder Ben Allen. "Like any one of us, when we exercise we get an endorphin release and feel really positive and really well. It's exactly the same for anyone living with Alzheimer's."
Oomph also provides training and support to care home staff around the UK, so residents, including those living with Alzheimer's and dementia can enjoy regular exercise with friends.
"She just looks happy ," says Angela Pettit, a daughter of a care home resident. "She's smiling; trying to have a conversation with her now is quite hard, because the dementia has made her reasoning quite difficult, but because of the activities, it's on another level."
Studies have found that dance and fitness can improve the symptoms of dementia. The mental coordination involved in following the steps activates certain areas in the brain, which strengthens neural connections and can improve memory.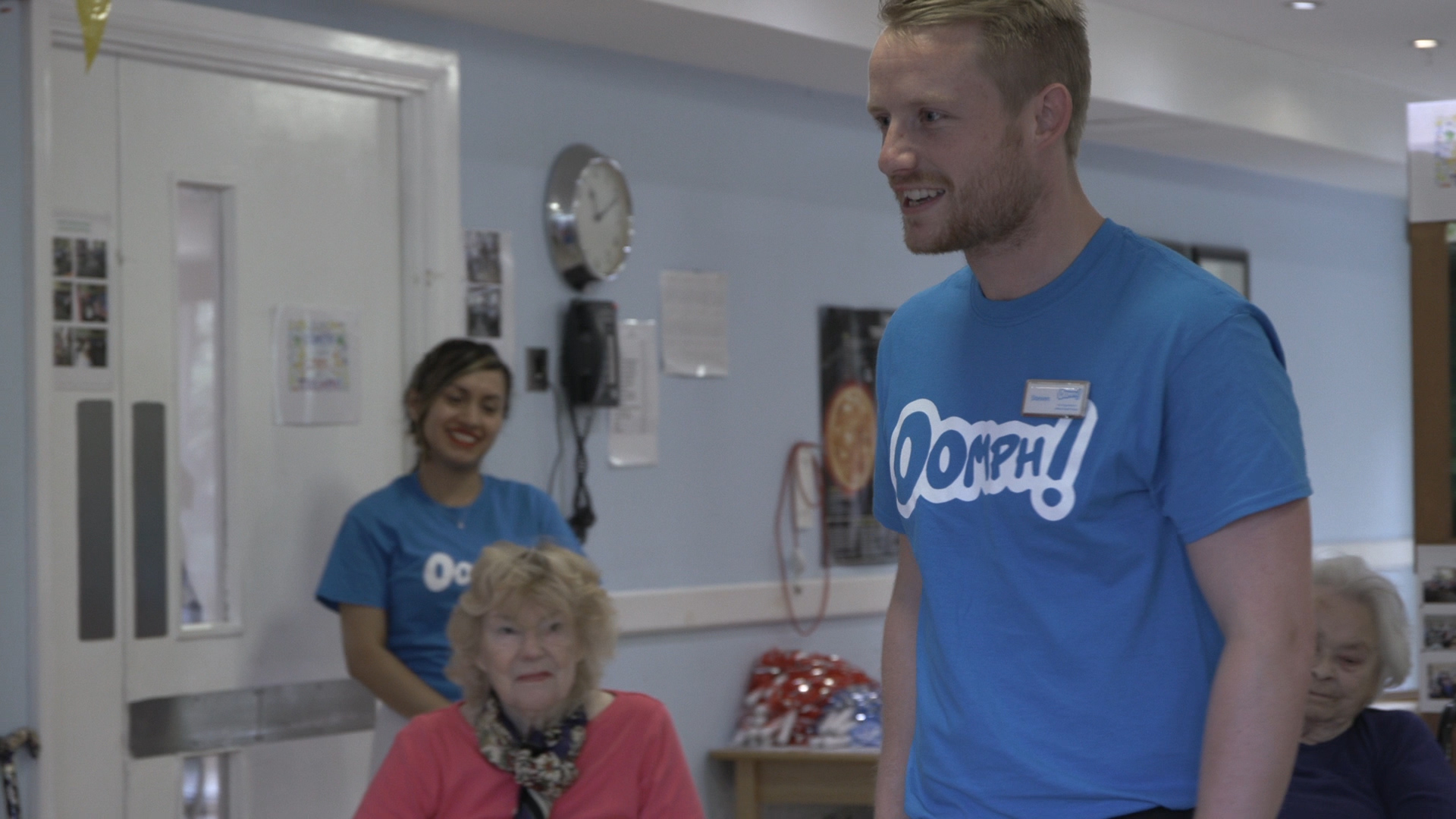 Oomph says its mission is to positively change the impact of ageing, by improving the quality of life and reducing societal isolation for those in their later years. They also run days out and other creative activities for elderly people around the UK.
© Press Association 2018