As NFL comes to the UK, here's why American football is such a good total body workout
19th Oct 18 | Lifestyle
It combines strength, speed, power and agility - and there's a more user-friendly version you can try.
American football has crossed the pond, with a second game in the 2018 International Series being played at Wembley Stadium this weekend.
For many, it's a rare chance to see the NFL (National Football League) in action, and it's easy to be blown away the power, strength and speed of the players. But this game isn't for amateurs – the sport is controversial as it's full contact, so injuries are common and it can have a troubling link to brain damage.
However, it is possible to play a touch version of the sport. It's called flag football, or gridiron, and reaps many of the same benefits without the potential dangers. With plenty of leagues here in the UK, here's why you should consider taking it up while the pros do battle at Wembley.
It's an excellent form of interval training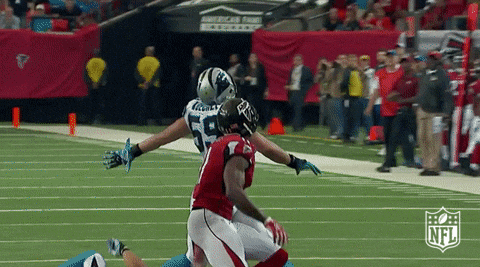 Anyone who's seen the NFL on TV will know how stop-start a game it is. In reality, this means it's basically high intensity interval training, or HIIT. For the uninitiated, that means interspersing intense spurts of activity with rest periods. HIIT is arguably a lot better than slogging through long spells on the running machine. It keeps your heart rate up, which means you burn fat for longer.
It builds up strength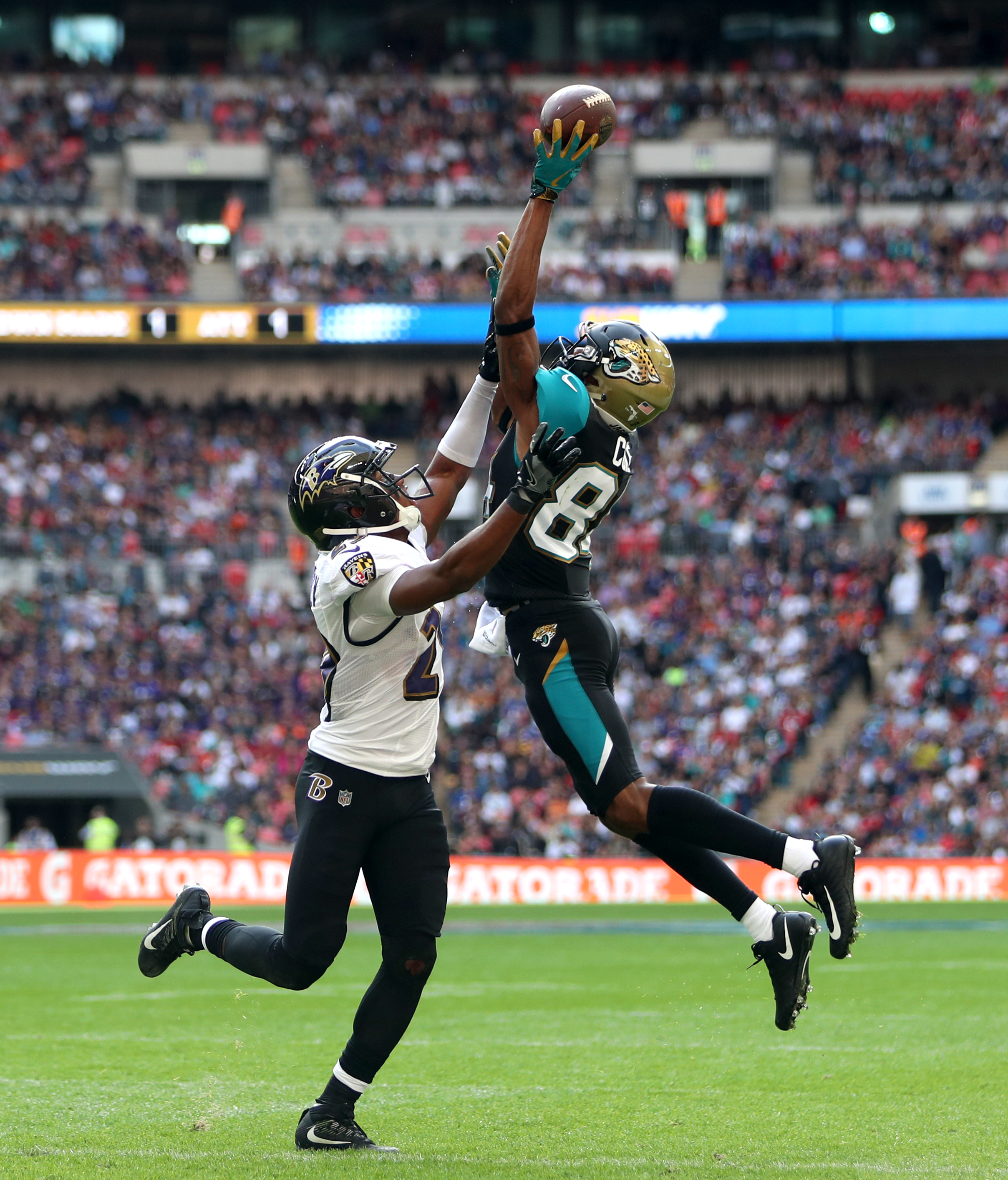 Chances are, the image of an NFL player in your head is that of a giant, muscly dude – and unfortunately it's still a heavily male-dominated sport. Problems with gender aside, there's a reason the players tend to be so burly, and that's because you build up a whole lot of muscle in the game.
Constantly changing direction on the pitch and leaping up to grab the ball at any moment means you'll develop the muscles in your abs, calves and hamstrings.
It's a dynamic form of cardio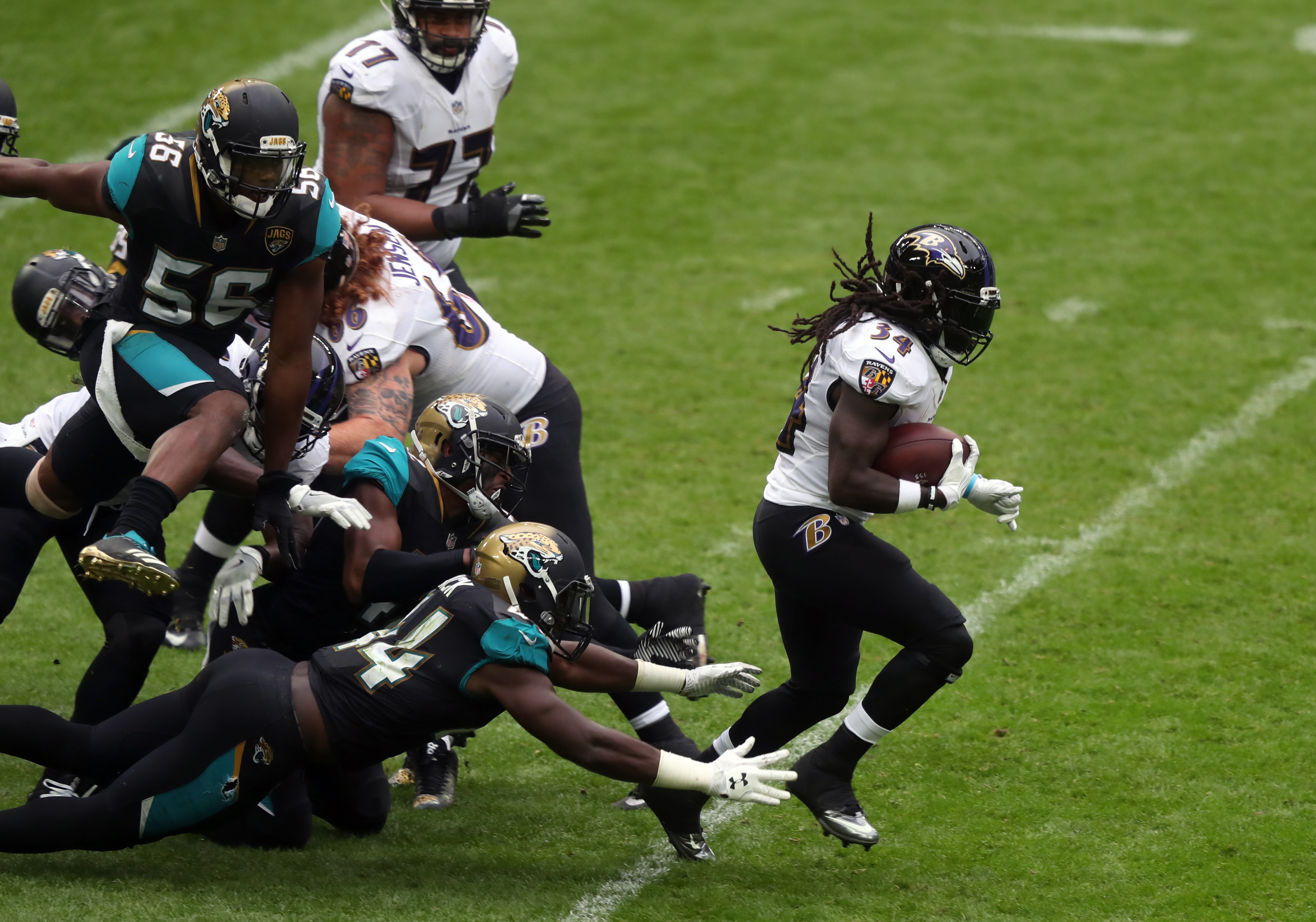 Don't be fooled by the physique of players, though. They're actually supremely agile and need to be able to move at speed and weave through the opposition.
Not only will you likely be left dripping with sweat after a flag football session, it's a better form of cardio than just going for a run, as speed is a core aspect of the game. You need to be fast enough to outrun your opponents and score a much-coveted touchdown. Think lots of mini sprints rather than the plod of a marathon.
It's mental as well as physical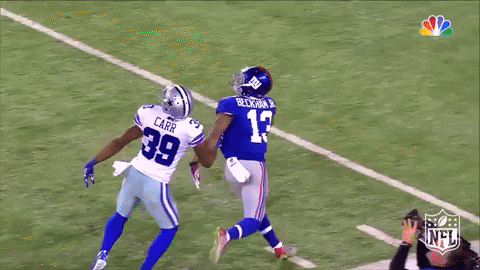 The NFL has something of a complicated reputation, because it can be quite brutal. But there are lots of tactics involved too – you need to combine jumping, running and throwing. That combo means it's very much a workout for the mind as well as the body, as you try to remember how to do all three while the other team race for the ball, too.
Perhaps more so than many other sports, anything based on American football will really improve your hand-to-eye co-ordination. Plus, you'll have to learn how to time your jumps perfectly to intercept the ball.
© Press Association 2018