5 stylish ways to wear white head-to-toe
17th Jun 19 | Beauty
Summer is the only time it's acceptable to wear all-white outfits, says Katie Wright.
Wimbledon starts on July 1, when the world's greatest tennis players don their finest white sportswear as they take to the court.
Meanwhile, spectators take the opportunity to get dressed up like they're destined for the Royal Box (we can all dream, right?).
Whether you're heading to Centre Court or not, now is the perfect time to embrace the palest of all colours.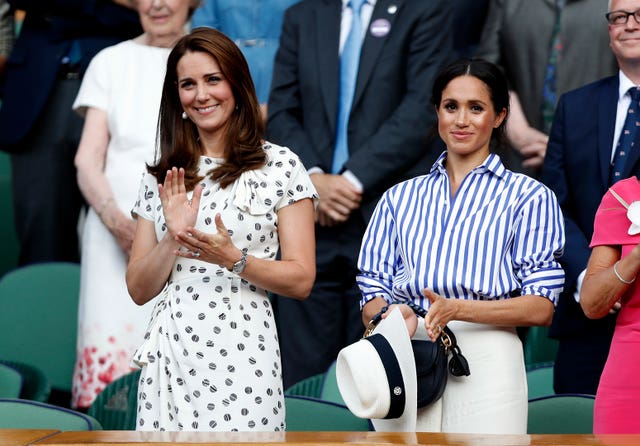 In fact, summer is really the only time you should be wearing all-white, because sunshine is essential for showing off the chalky hue.
That's why the shops are currently filled with gorgeous white pieces ready to star in your summer wardrobe, both at home and on holiday.
From suits to sandals, here are five summer-ready outfit ideas…
1. Jumpsuit
What could be easier to style than a jumpsuit? You don't have to worry about whether your trousers are the same shade of white as your top and, unlike with a dress, there's no danger of it riding up or getting whipped about in the wind.
For no-fuss summer occasion dressing, a white lacy jumpsuit is ideal – unless you're a wedding guest, obviously.
Girls on Film Sensation White Lace Jumpsuit, £48 (available July 15; other items, stylist's own), Little Mistress
2. Trouser suit
Tailoring is a huge trend this summer and white is the coolest way to wear it.
An ivory two-piece should have a relaxed fit – this look is about south of France chic, not city suiting.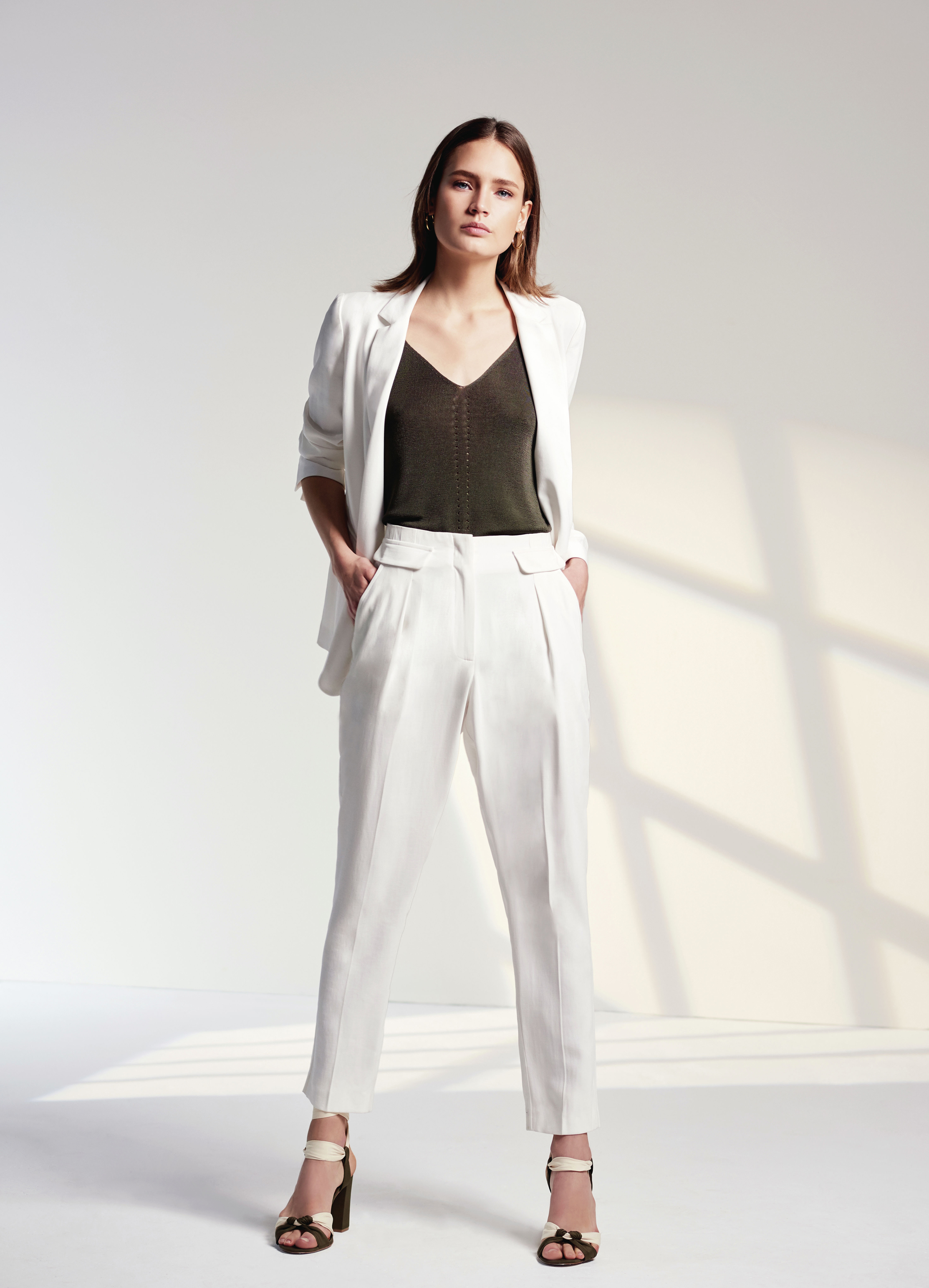 Wallis Ivory Tailored Blazer, £33.60 (was £42); Khaki Button Knitted Top, £20 (was £28); Ivory Tapered Trousers, £20 (were £35); Khaki Ankle Tie Knot Sandals, £32 (were £45)
3. White jeans
White jeans have fallen in and out of fashion over the years but we're backing them for summer 2019.
Why? Because often British summertime calls for an extra layer under a boho frock and that's where white jeans come in very handy.
Jeggings are great for leg-lengthening (especially teamed with a platform wedge) but the coolest cut right now is cropped and straight.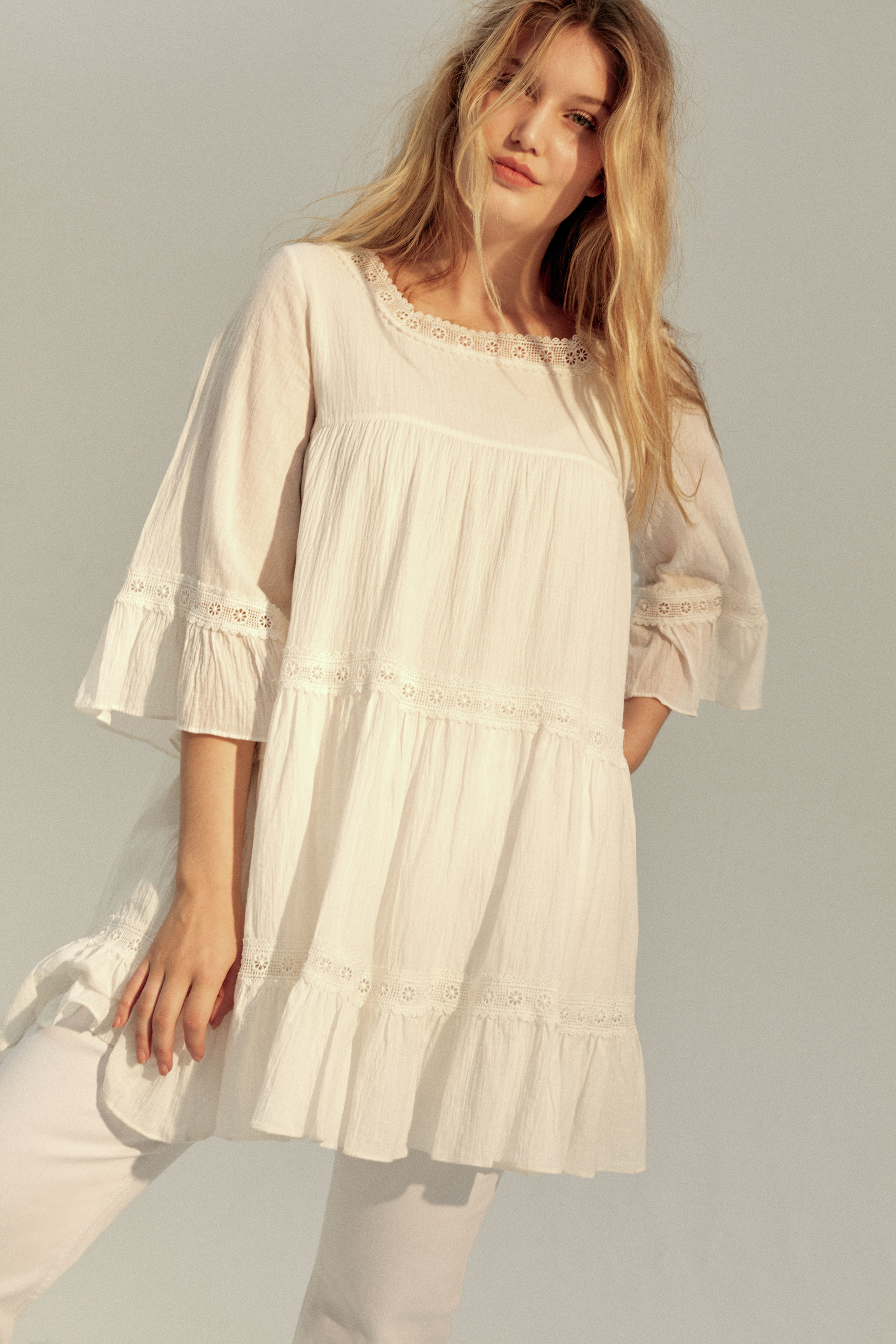 Evans Ivory Square Neck Tunic, £38; White Jeggings, £15.40 (were £22)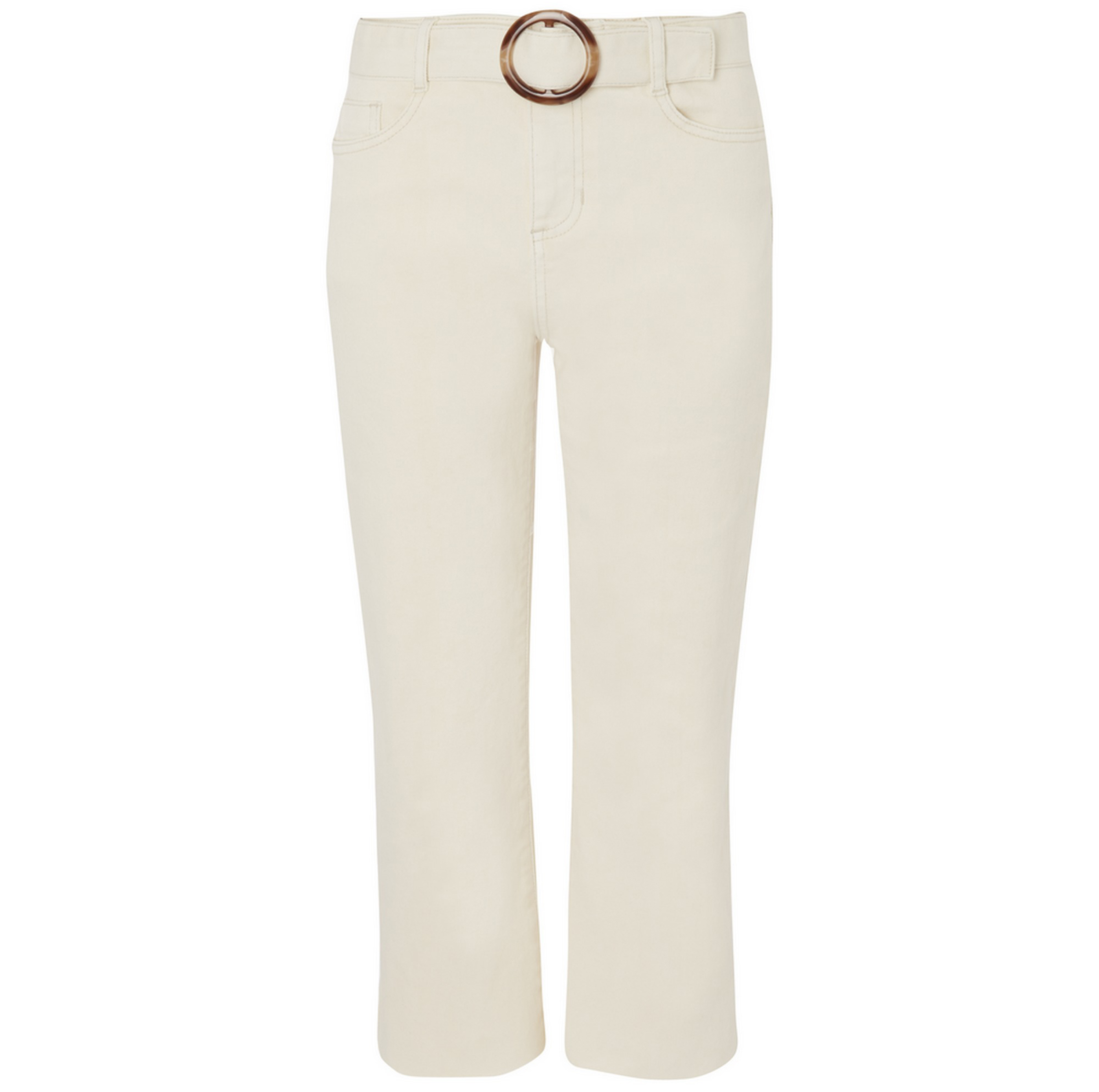 George at Asda Cream Belted Cropped Denim Jeans, £18
4. Little White Dress
We're spoilt for choice at the moment when it comes to summery frocks – there are so many gorgeous LWDs in the shops.
Take your pick from lace-edged babydolls to belted bodycons and puff-sleeved prairie dresses – then complete the look with strappy sandals and a straw bag.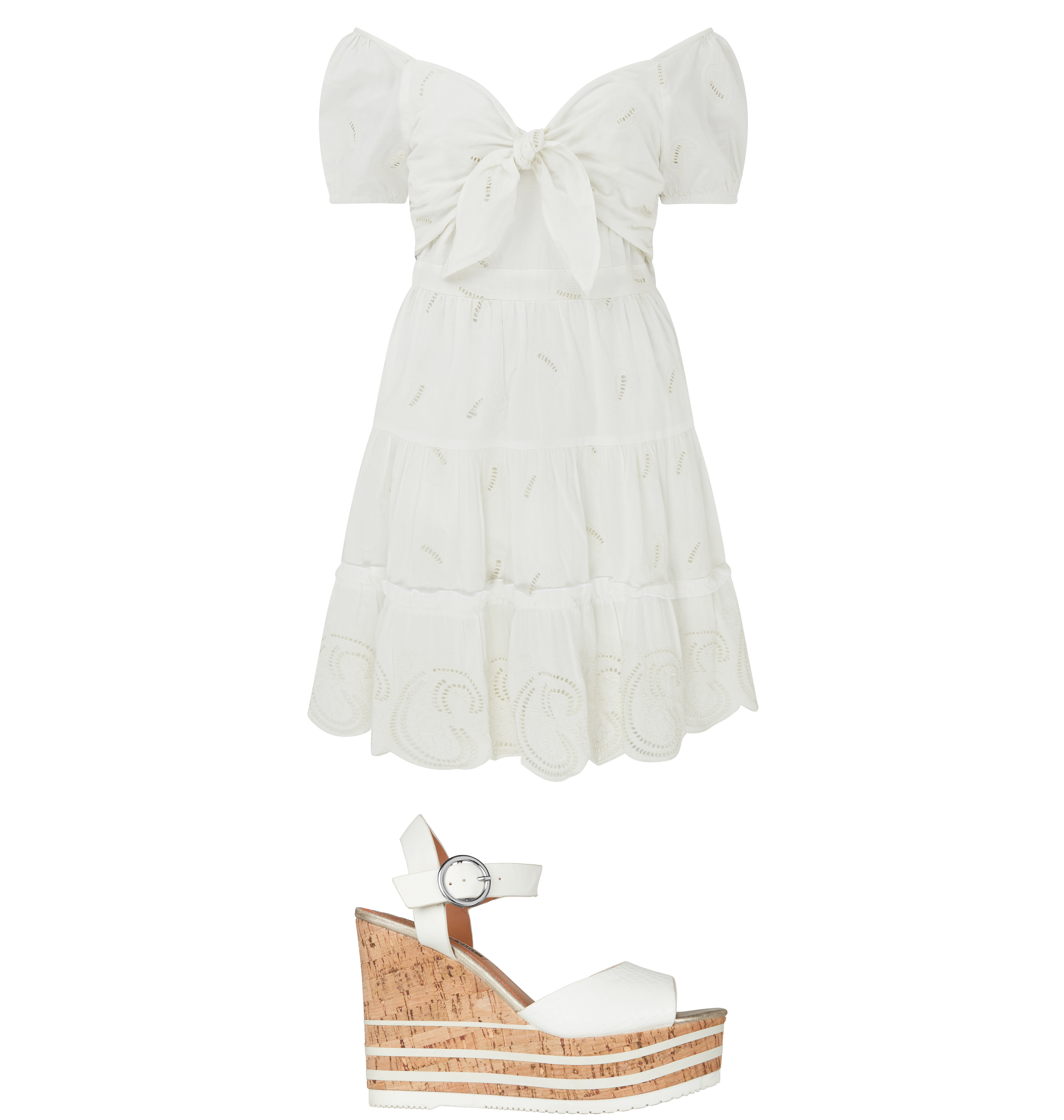 River Island White Embroidered Bow Front Dress, £46; White Cork Platform Wedges, £50
5. Spotty dress
Are you one of those people who, when you wear white, you stress out about spilling things and getting it creased? Then polka dots is the answer.
Black and white dotty prints are a massive trend at the moment and it's much more forgiving than an expanse of white. Try a floaty frock with white wedge sandals.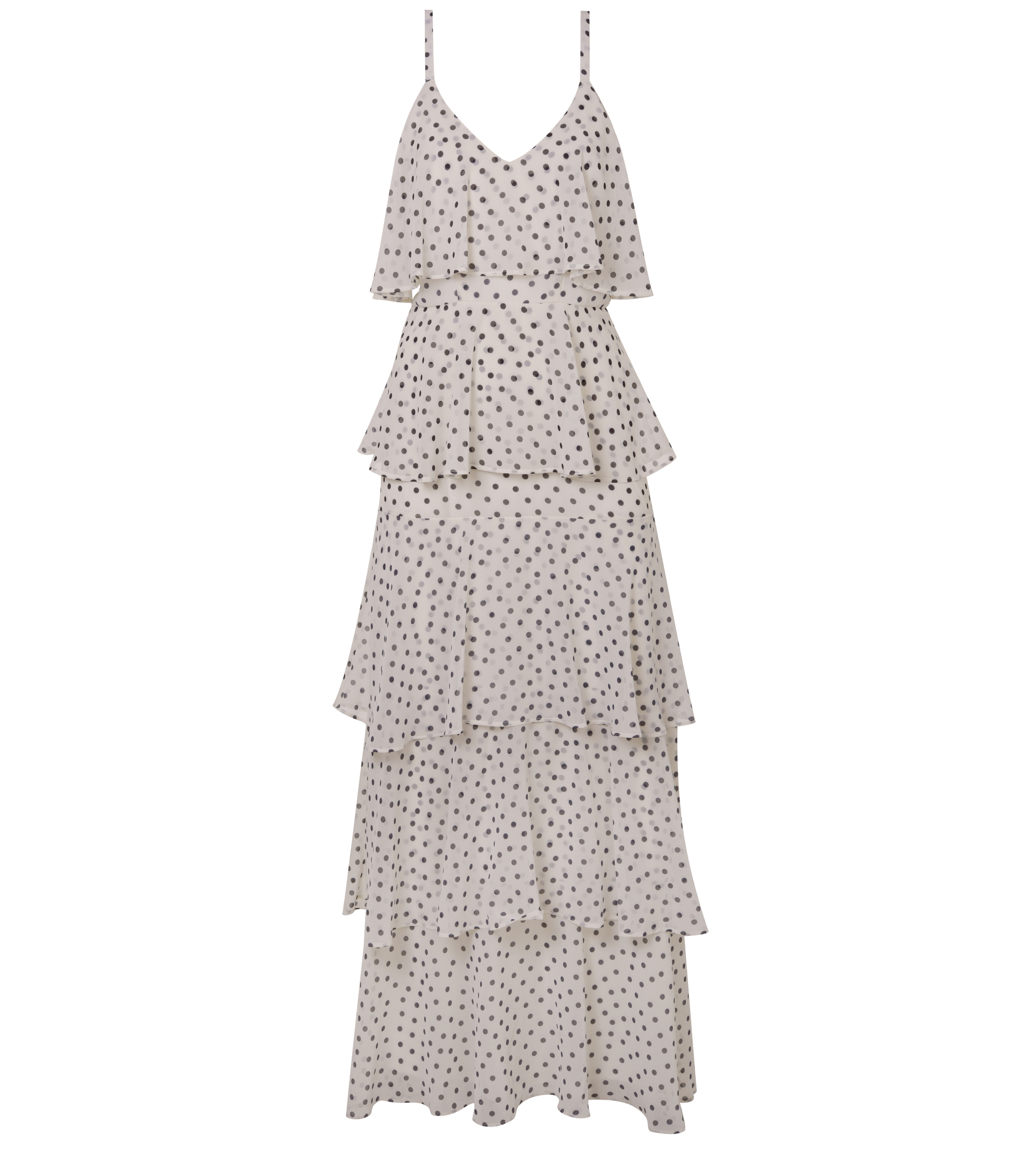 Dorothy Perkins White Spot Print Tiered Frill Maxi Dress, £36 (was £48)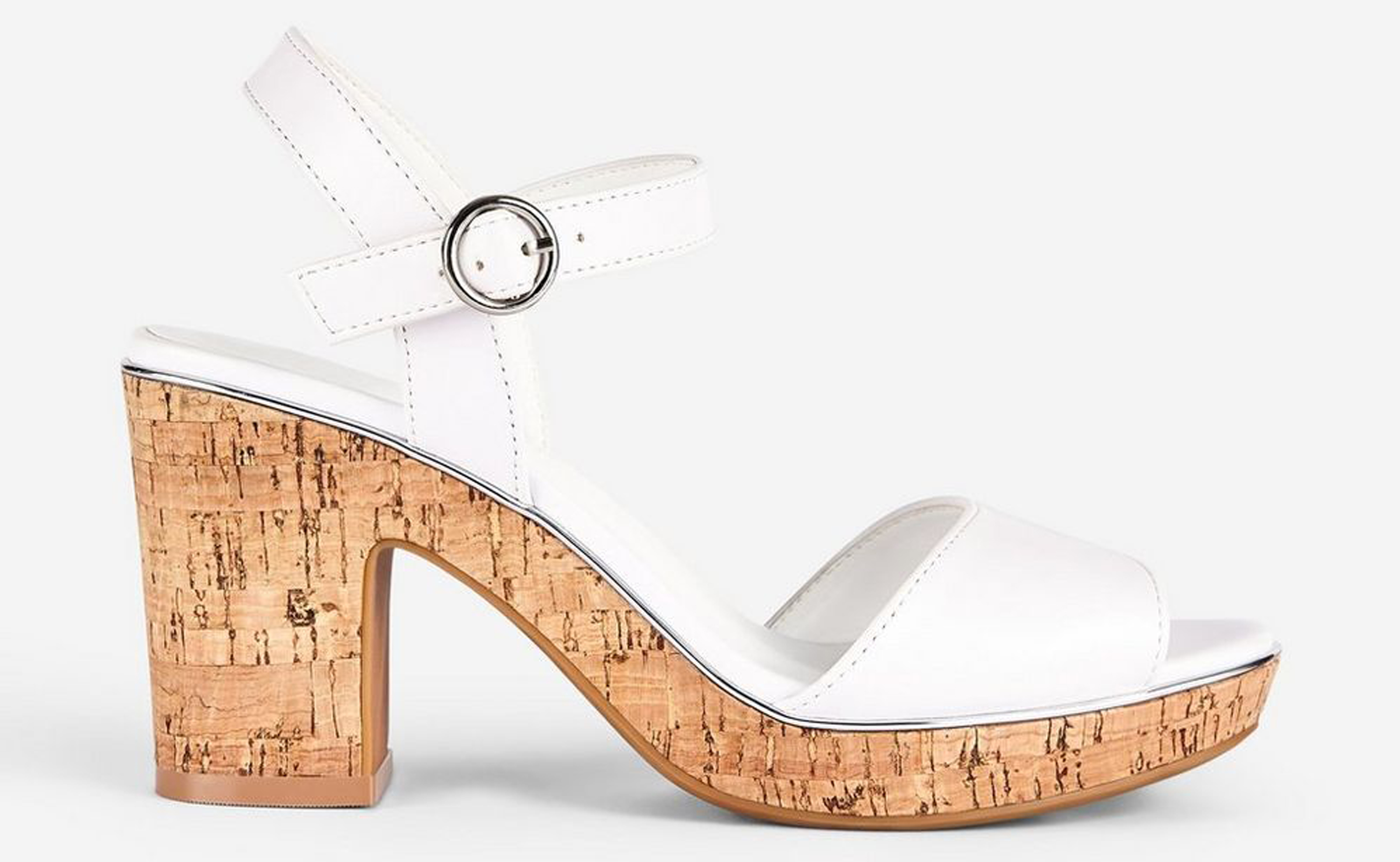 Dorothy Perkins White Rhonda 2 Part Wedges, £30
© Press Association 2019