Burberry apologises for 'noose' hoodie after model speaks out
21st Feb 19 | Fashion
The fashion brand admitted the garment was 'insensitive', Katie Wright reports.
Burberry has apologised for a hoodie that had a 'noose' tied around the neck, after it featured on the brand's London Fashion Week catwalk on Sunday.
In a statement, Burberry chief executive Marco Gobbetti said the company was "deeply sorry for the distress" the garment had caused, and that it had been removed from the autumn/winter collection along with all images depicting it.
Riccardo Tisci, Burberry's creative director, also apologised, saying: "While the design was inspired by a nautical theme, I realise that it was insensitive."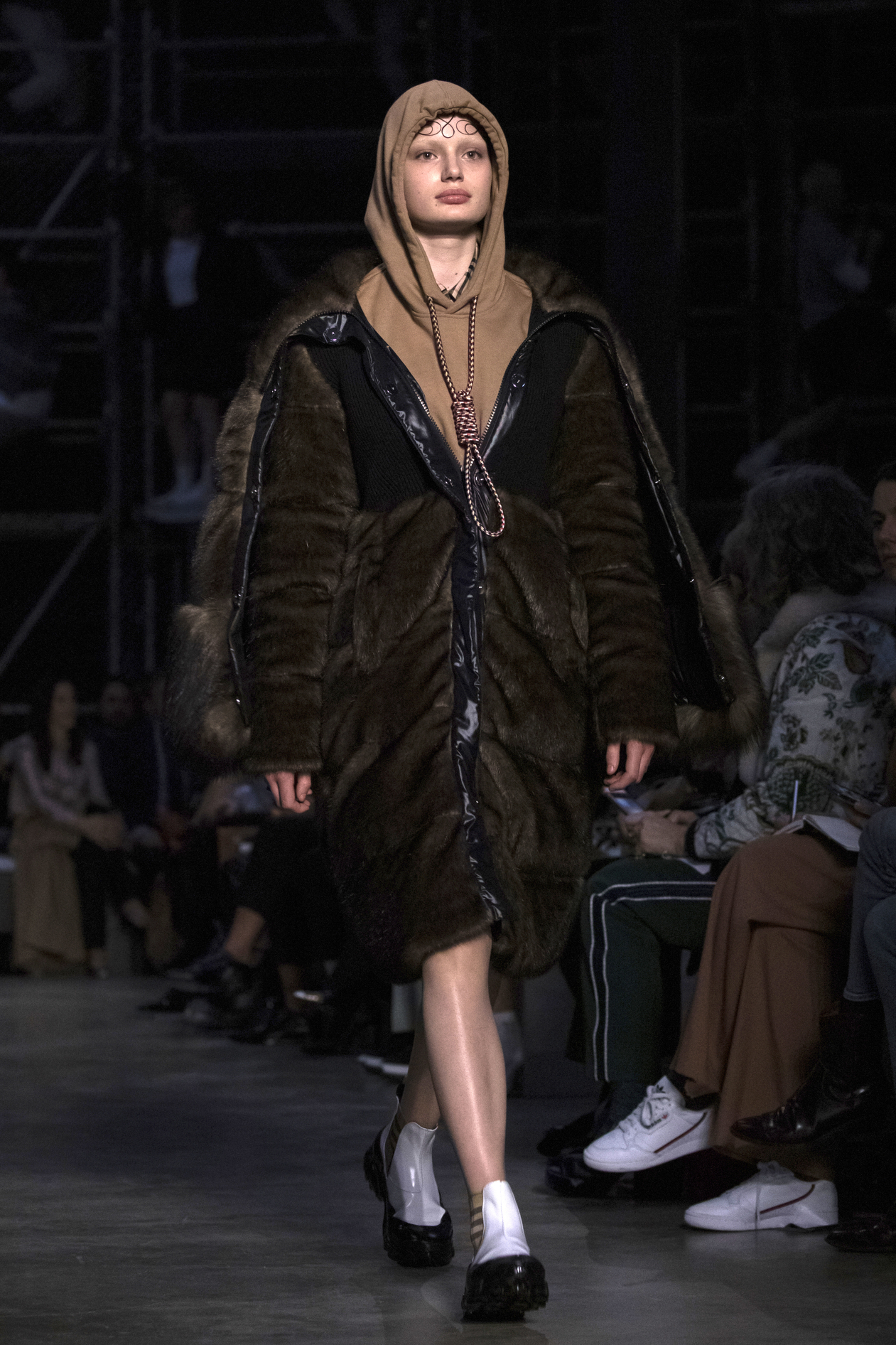 The apology comes after Liz Kennedy, a model who also walked in the show (but didn't wear the item), spoke out in criticism of the hoodie in a lengthy post on Instagram.
"Suicide is not fashion. It is not glamorous nor edgy," she wrote. "How could anyone overlook this and think it would be okay to do this especially in a line dedicated to young girls and youth[?] Let's not forget about the horrifying history of lynching either."
Kennedy explained that she saw the hoodie at her fitting and asked to speak to someone at Burberry about it, but was told to "write a letter."
"I left my fitting extremely triggered after seeing this look (even though I did not wear it myself)," she continued. "Feeling as though I was right back where I was when I was going through an experience with suicide in my family."
The post has attracted more than 1,300 comments, the majority praising Kennedy for taking a stand.
Instagram user Thalia Perry commented beneath the post: "Well done for calling this out. This garment is beyond insensitive."
Burberry's is the latest in a string of apologies from both luxury and affordable fashion brands following accusations of racism and insensitivity.
Earlier this month Gucci withdrew a 'balaclava' jumper from sale after accusations of blackface, and last week Katy Perry removed a pair of shoes from her fashion range for the same reason.
© Press Association 2019