In honour of his Brits feathered white cape, 6 times Olly Alexander has been our style icon
21st Feb 19 | Fashion
The popstar knows how to work a whole lot of glitter.
In the often boring world of men's red carpet dressing, we're thankful for people like Olly Alexander, lead singer of the band Years & Years.
The 28-year brought the drama to Wednesday night's Brit Awards with a glorious white cape with a feathered trim. And if you're wearing such an OTT cape, there's only one thing to do with it: twirl.
He was basically a high fashion matador, complete with silver sparkly heeled boots.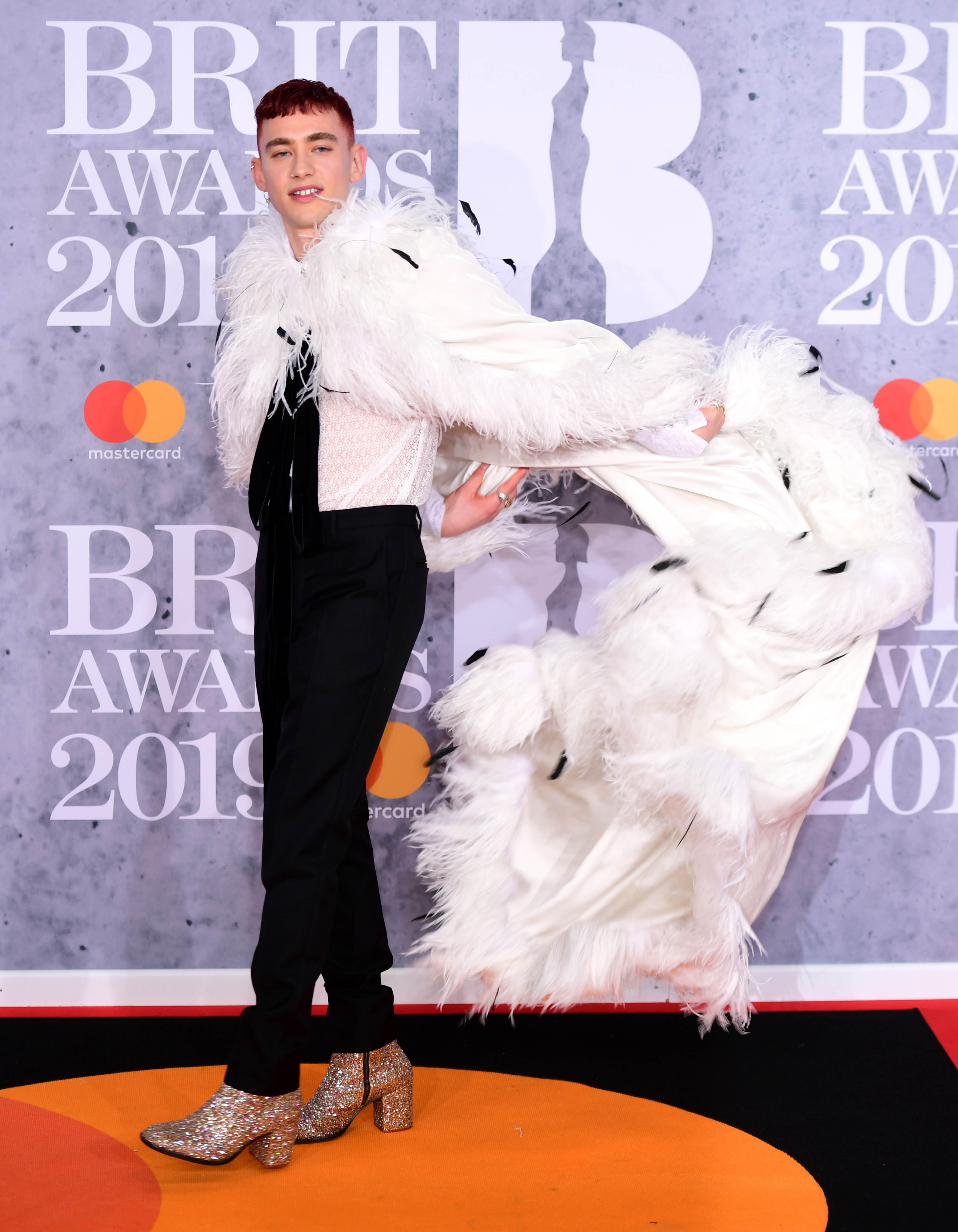 This is by no means the only time Alexander has livened things up with his sartorial choices. We're still collectively reeling from his major cape moment, so what better time to take a look back at some of the other looks he's served?
1. This sparkly outfit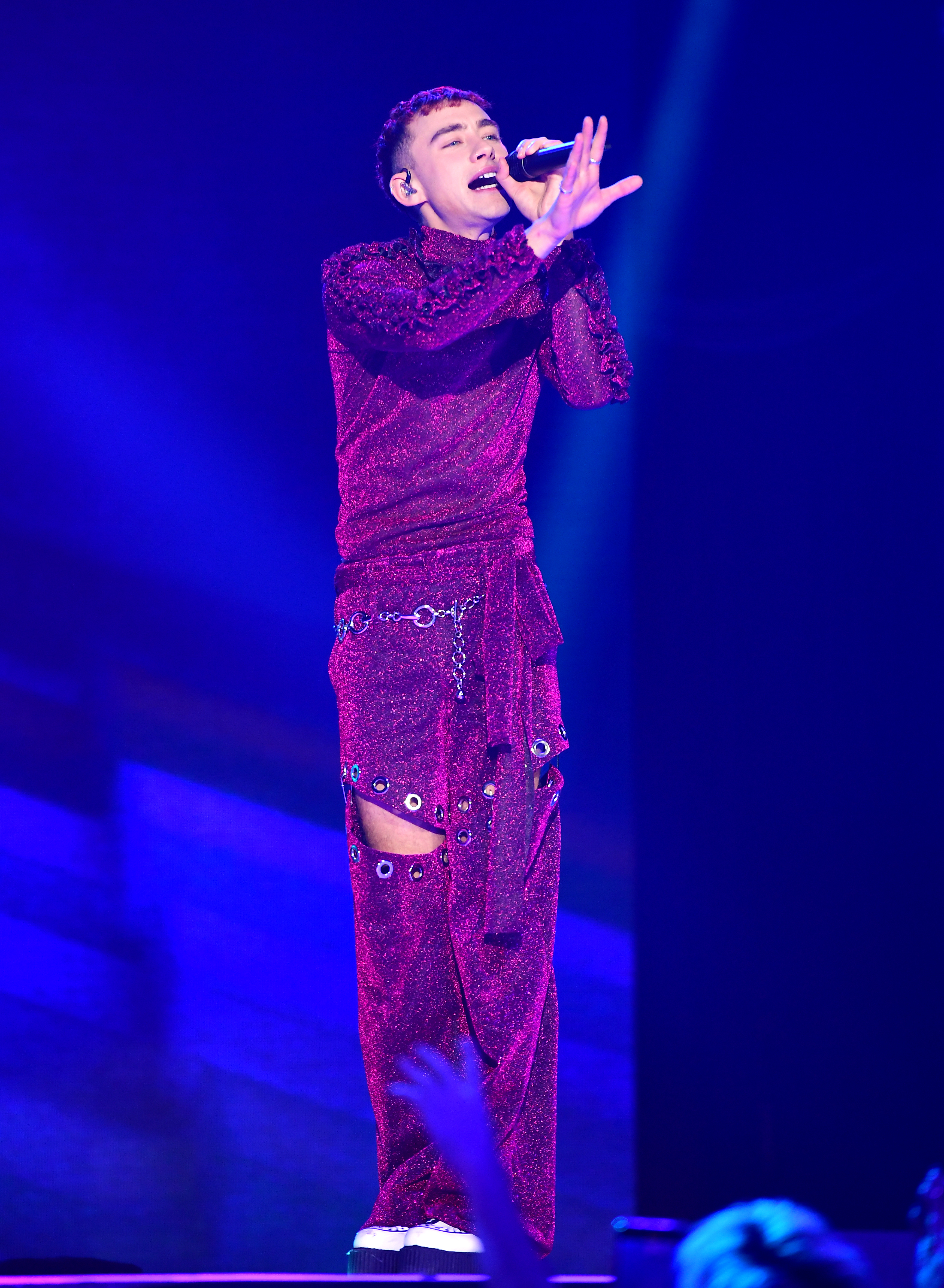 A matching red glittery trouser and top combination is already bold, but Alexander took this look one step further – we're pretty sure those are detachable legs. Normally trousers with legs that whip off are seen on old men going hiking, but Alexander manages to make this look high fashion.
2. This iconic bag moment
We're not sure what's cuter – the bejewelled cross-body bag, or the Western-inspired jacket slung over Alexander's shoulders.
3. This major corset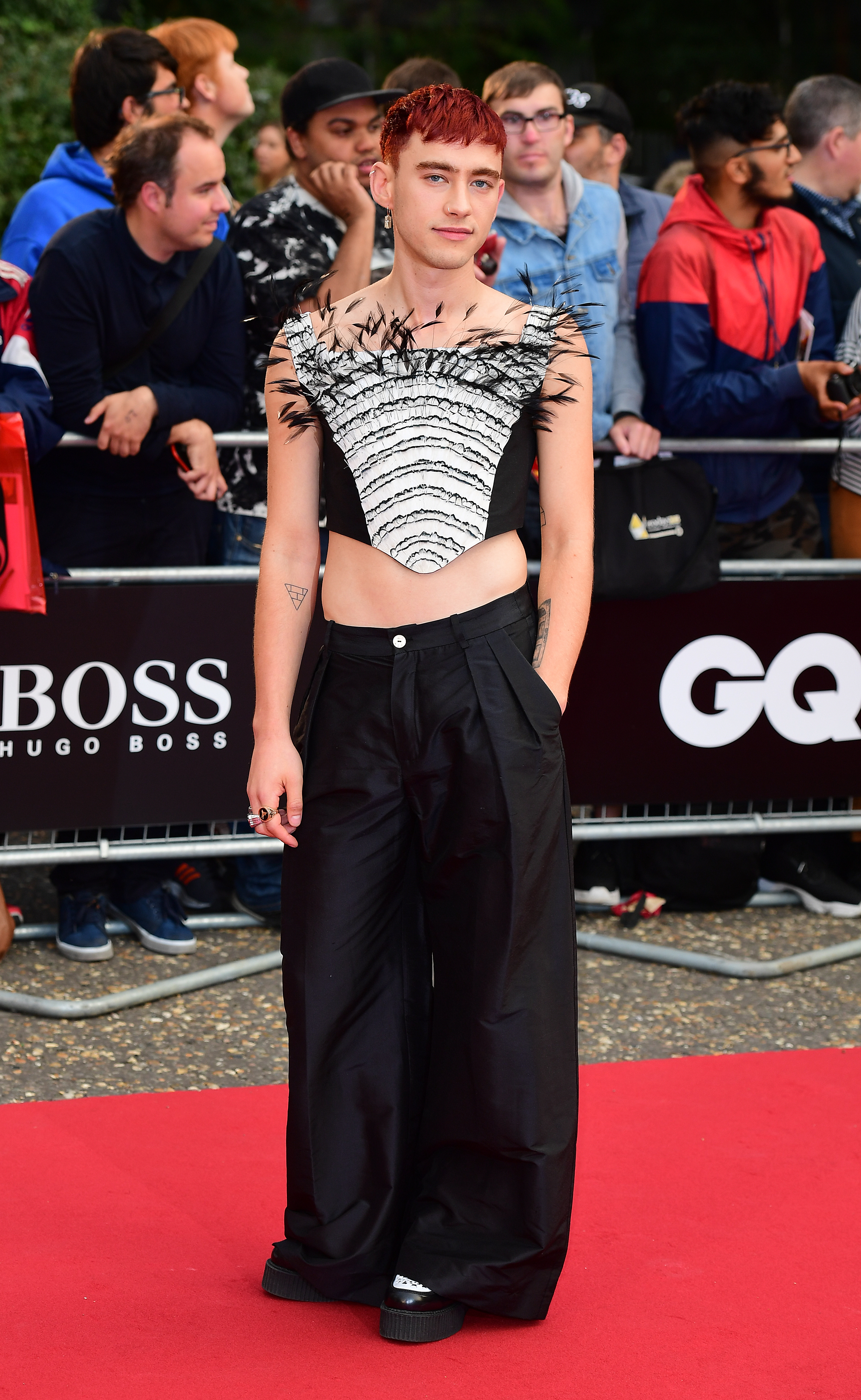 If you're not going to wear your most OTT outfit to the GQ Awards, where can you wear it? Alexander walked the red carpet in a feathered corset along with palazzo pants, looking absolutely amazing.
Alexander is a great role model for gender fluid dressing, and he's a big proponent of smashing gender stereotypes. In his acceptance speech for GQ's Live Act of the Year award he said: "Let's let our men be happy, be sad, be trans, be questioning, be bisexual, be non-conforming, be feminine, be masculine!"
4. This Pride tribute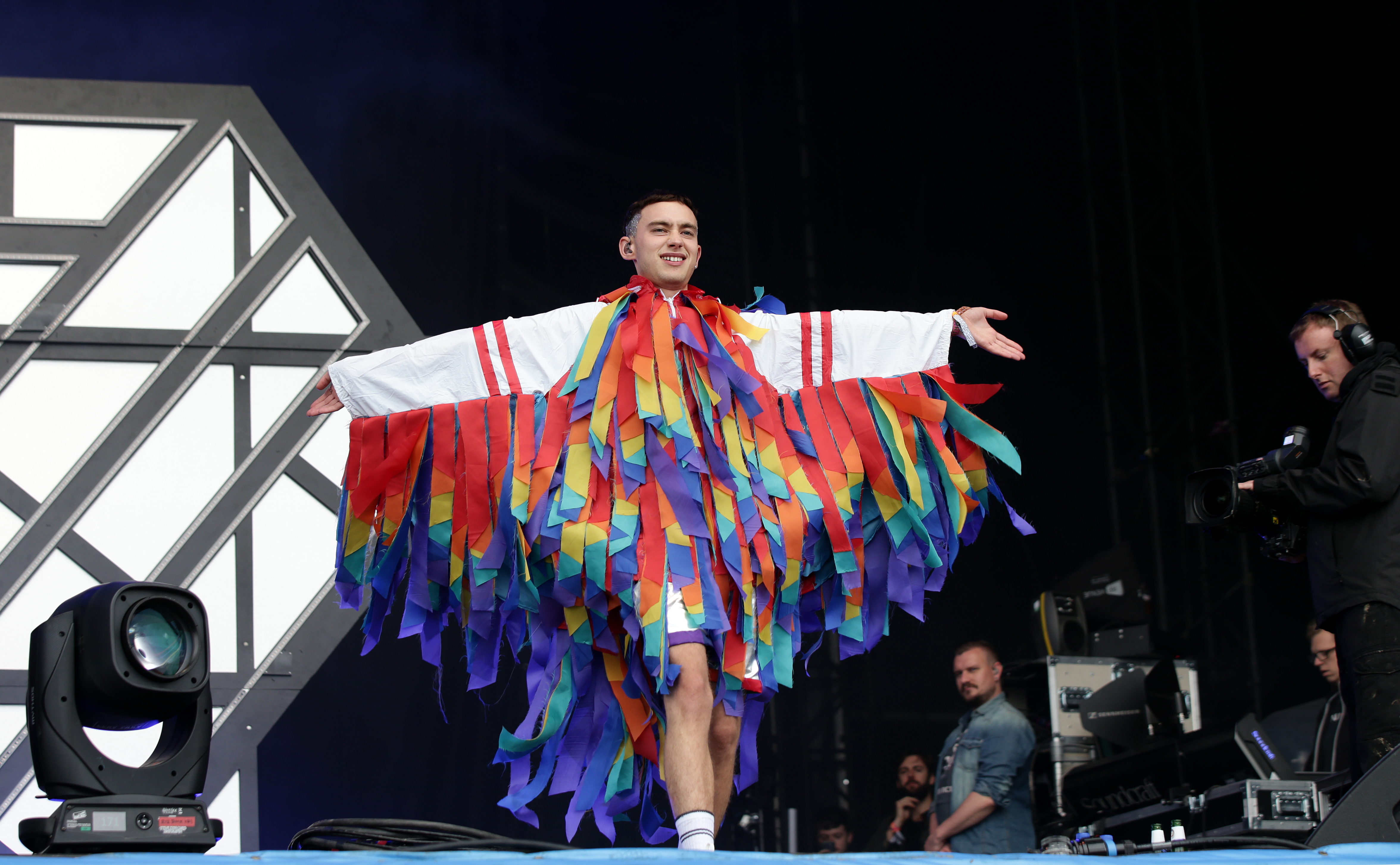 Always one to make a statement, Alexander used his 2016 Glastonbury set to represent Pride in a multi-coloured trailing cape situation.
He was like a giant, happy, multi-coloured bird – and Alexander seemed to have a lot of fun twirling in this outfit as well.
5. Glitter, glitter, glitter
One thing you can always rely on Alexander for is a whole lot of glitter. Few things are more joyous than seeing him dance around covered in sparkles, not caring what anyone thinks.
6. This camo jumpsuit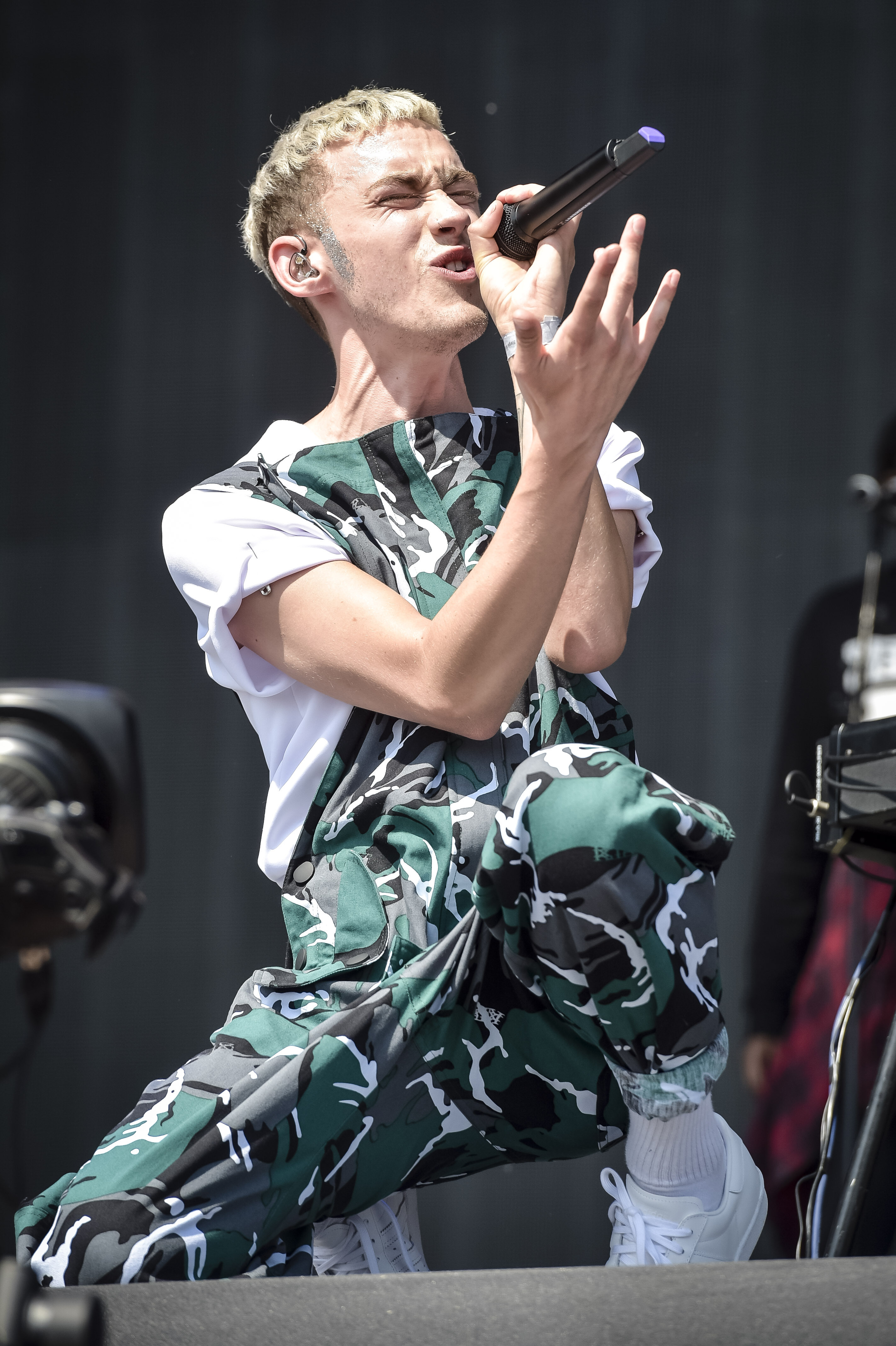 Think jumpsuits are for girls? Think again, because Alexander makes a strong case for guys wearing camouflage onesies. Of all of Alexander's outfits, this is definitely the most wearable.
And yes, he's sporting glitter sideburns for this look.
© Press Association 2019