Hayley Hasselhoff has kicked off London Fashion Week by protesting the lack of diversity
15th Feb 19 | Fashion
She's been joined by a group of other body positive models and activists.
The fashion industry is increasingly having conversations around diversity, which is historically pretty poor. Luckily, things seem to be changing – last fashion month saw the most racially diverse range of runway models than ever before, according to a report by Fashion Spot. However, there isn't such positive news for the state of plus-size modelling.
Last season saw only 30 plus-size models walk in ten shows across London, Paris, Milan and New York, a number which is actually going down, the report said. This is a problem that plus size models and activists like Hayley Hasselhoff want to tackle head on – and they've done so by kicking off London Fashion Week with a good old-fashioned protest, staged by Simply Be.
Hasselhoff – along with other familiar faces like Sonny Turner and Felicity Hayward – commandeered a Routemaster bus for the occasion, cruising through central London chanting things like: "We have more to say than any dress size could."
The group were all wearing slogan t-shirts emblazoned with words like, 'Art director', 'Entrepreneur' and 'Activist', showing these women are so much more than a number on a scale.
Even though the average size of women in the UK a size 16, that size is so rarely represented on the catwalk. In fact, only one designer – Nicholas Kirkwood – hired a plus-size model last season in London, the Fashion Spot reported.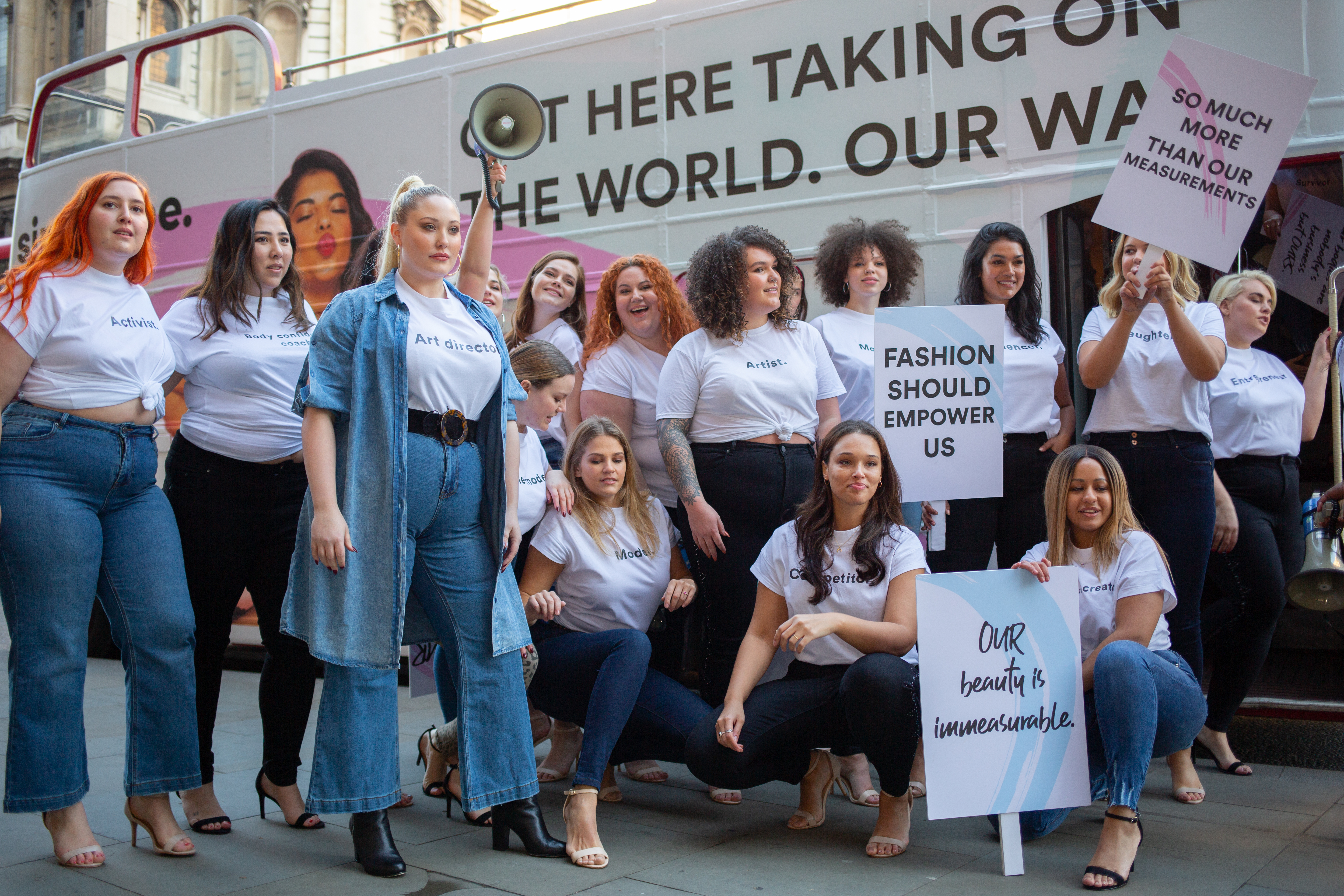 This isn't the first time Hasselhoff has decided to protest the lack of body diversity in the fashion industry. Last November she and a group of fellow models donned underwear and angel wings to boycott the Victoria's Secret show, which has never seen a plus-size woman on the catwalk.
London Fashion Week comes hot off the heels of New York's version. This season in the US was a definite step forward for diversity – major shows for the likes of Prabal Gurung, Christian Siriano and Chromat all featured plus-size models.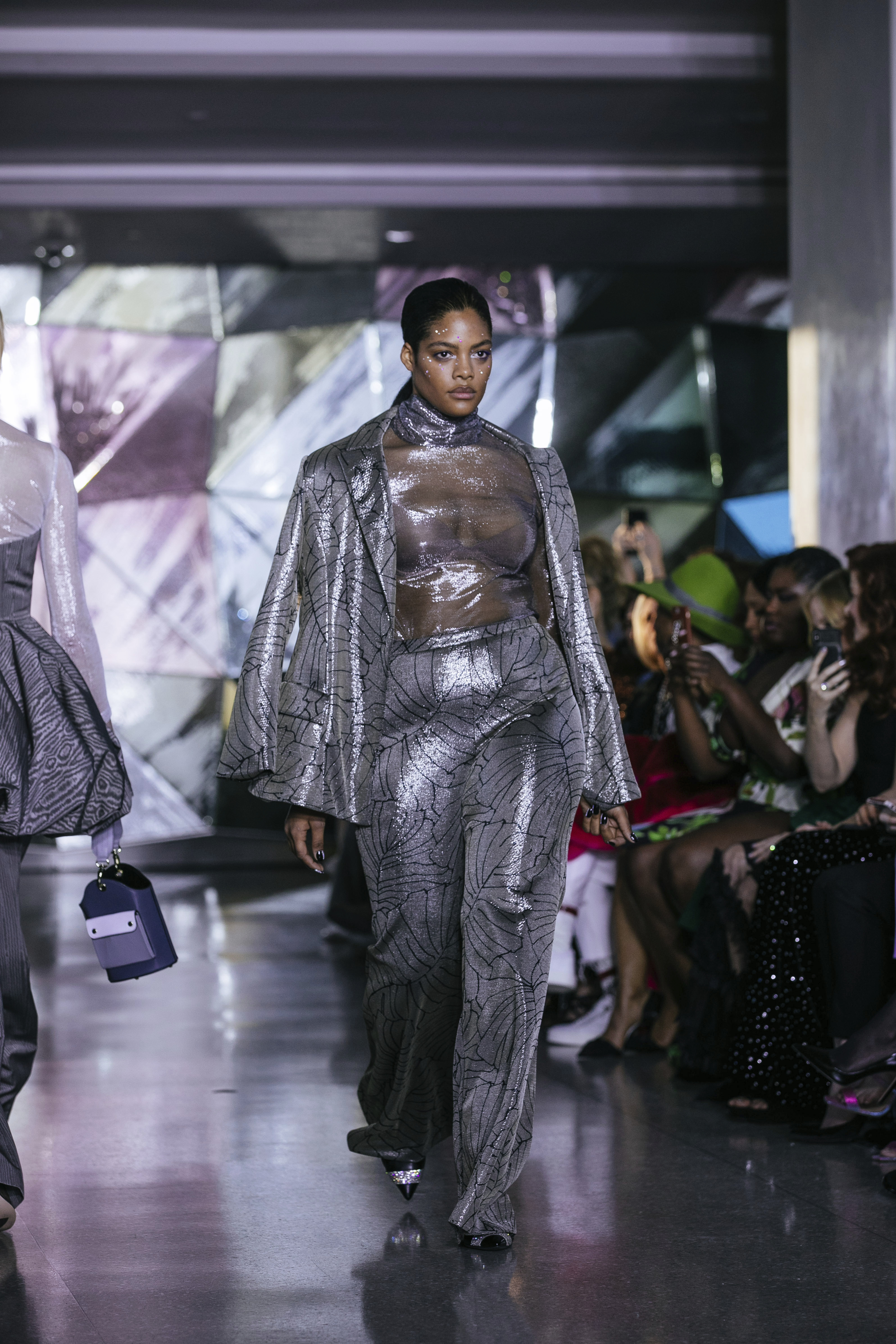 We can only hope this inspires London to do a little bit better, and that we'll be pleasantly surprised by the body diversity on the runways this LFW. As Hasselhoff et al show, you don't have to be a specific size to be a model.
© Press Association 2019