From beige to bike shorts: The 7 most important trends of spring/summer 2019
14th Feb 19 | Beauty
Katie Wright looks to the catwalks for all the fashion leads you need to know about this season.
It's still way too chilly to cast off our coats and slip into strappy dresses, but it's never too soon to start getting excited about what spring has in store for us fashion-wise.
Back in September, the catwalks revealed what high-end designers had in mind for warmer weather – and now the SS19 collections are landing on the high street, so it's time get those wardrobe wish-lists ready.
You just know the 'It' shoes and skirts and bags are going to sell out in no time, so if you want to get your hands on the most desirable duds, you're going to have to act fast.
Plus you'll need to be in the know about the latest looks from the designer collections – which is where we can help.
We've selected the most influential colours, fabrics and styles from the catwalks to help guide your buying decisions, with suggestions on how and where to shop the looks on the high street.
Ready to swing into spring? Here are the seven top trends of SS19…
1. Beige
Think beige equals boring? You won't when you see how Riccardo Tisci used the classic Burberry trench colour for head-to-toe looks at his first show for the iconic brand.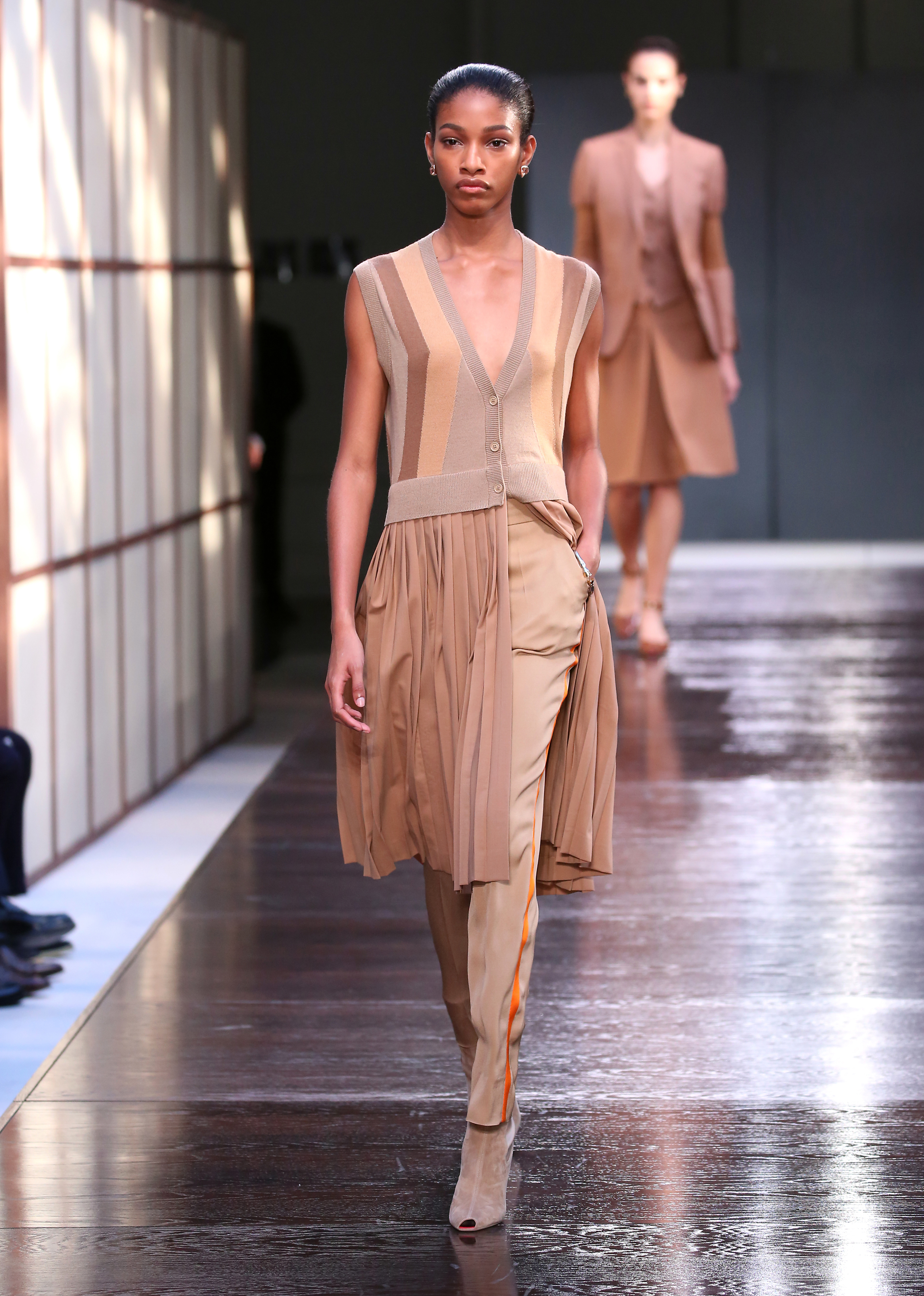 He wasn't the only one, either. There were about 50 shades of beige seen at the shows, from Tom Ford and Max Mara's trench-inspired offerings, to Balmain's seductive suede and Dior's dramatic full skirts.
Girls On Film Sovereign Beige Satin Trench Coat, £45; Liquid Beige Utility Jumpsuit (available March), £24, Little Mistress (shoes, stylist's own)
2. Modern lace
Lace gets a modern makeover this season, thanks to a profusion of the black floral fabric at Erdem, alongside the bold and bright hues at Christopher Kane.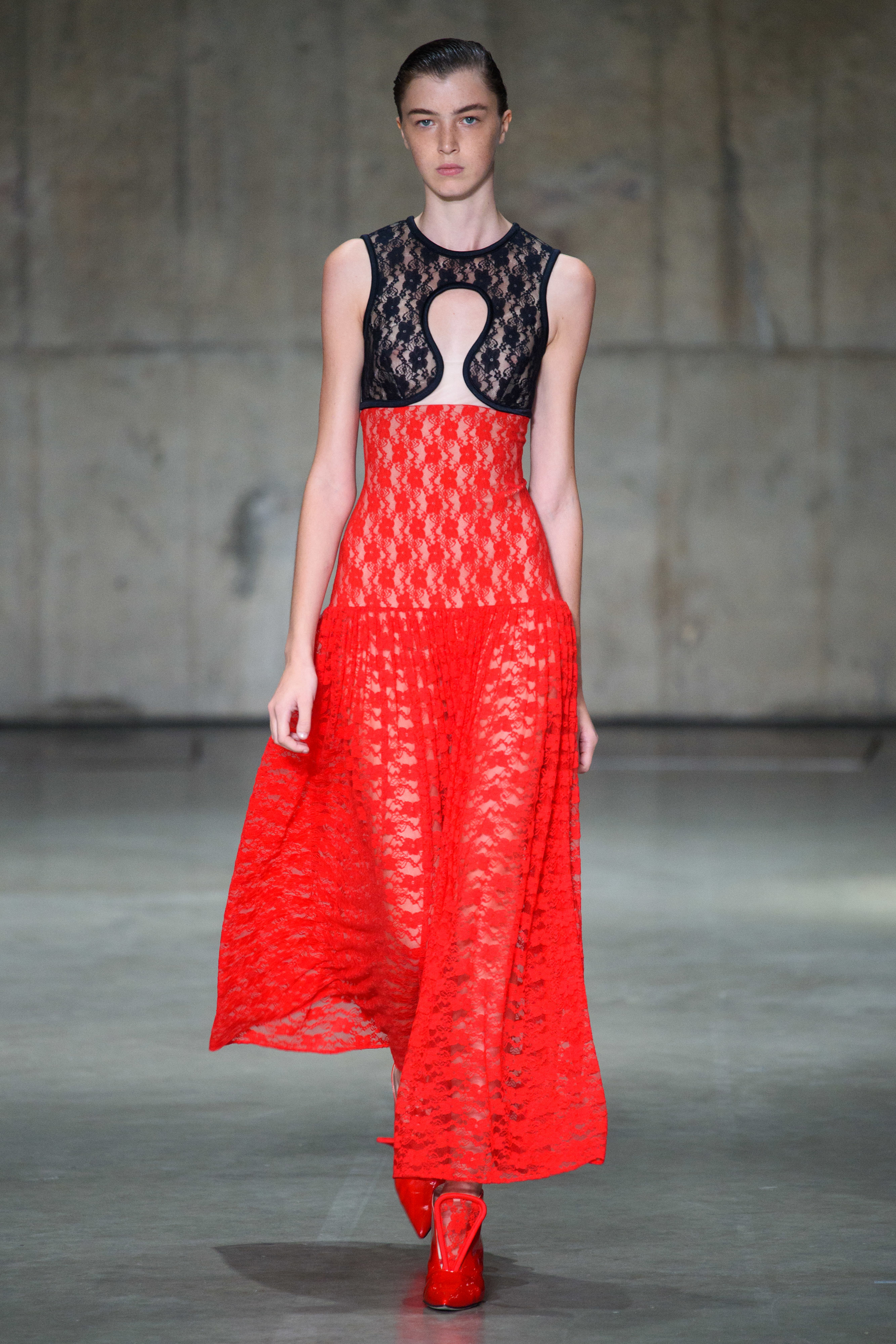 Even brands known for their tough, street sensibilities, like Off-White and Alexander Wang, were getting in on the act – there's nothing old-fashioned about these sporty shift dresses and mannish shirts.
Navabi Lace Dress, currently reduced to £196 from £280
3. Craft work
Traditional techniques also got an update for SS19, with crochet, patchwork and macrame coming to the fore at Chloe, Jacquemus and JW Anderson.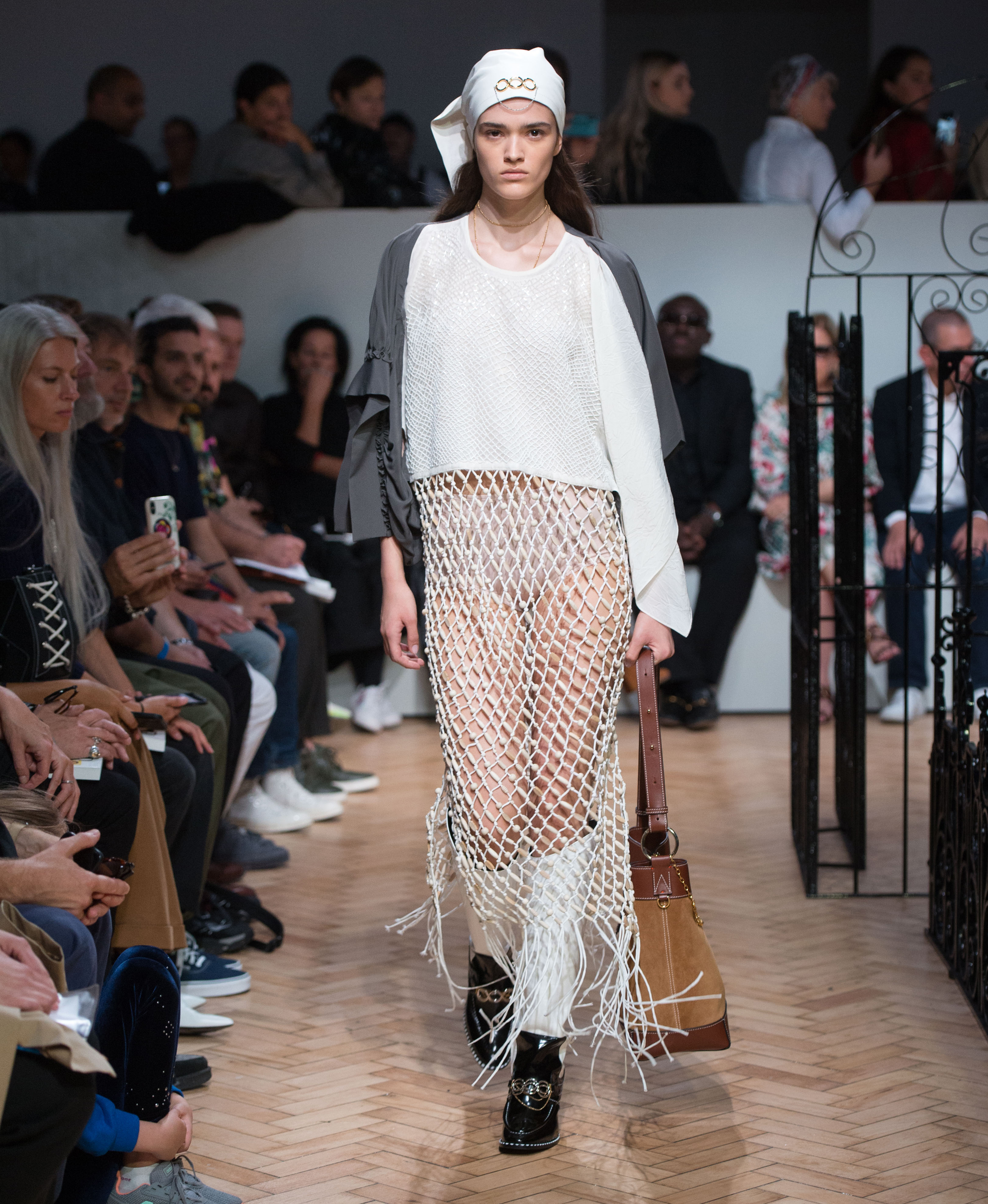 There was still a natural feel to these loose knits and slinky dresses in creamy hues – we predict they'll be a big hit when summer finally arrives.
Topshop Boutique Side Split Silk Shirt, currently reduced to £79 from £95; Boutique Fringe Knit Skirt, £79 (shoes, stylist's own)
4. Fringing
While many of those beautifully crafted catwalk creations came with long, loose tassels, there's also a whole other trend for flippy fringing in hyper bright colours, as seen at Gucci, MGSM and Marc Jacobs.
While epic flapper-style evening gowns aren't the sort of thing you can wear on the regular in real life, a bright fringed bag is the ideal addition to summer ensembles.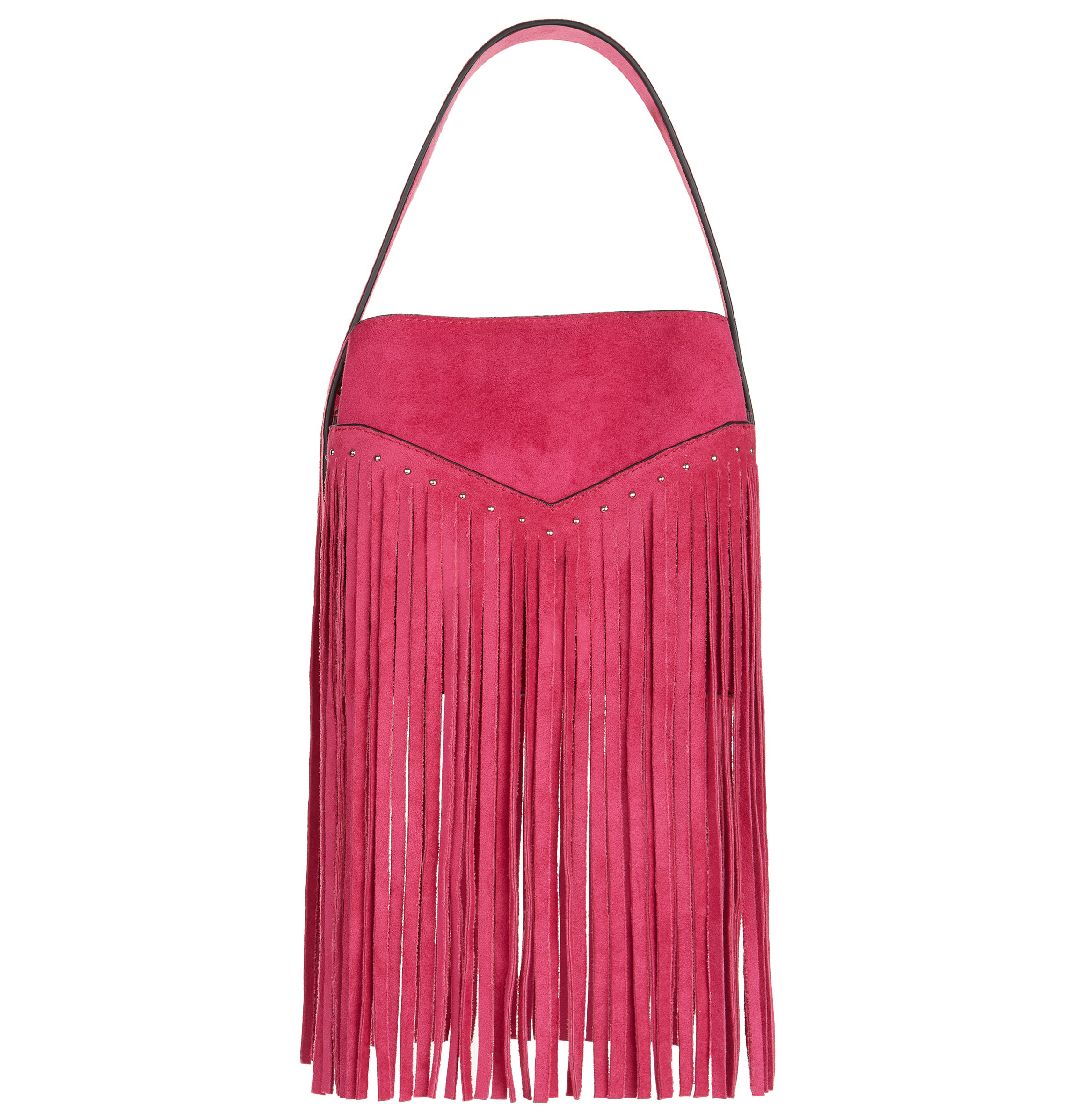 New Look Pink Suede Fringe Bag, £17.99 (available March)
5. Bright suits
Suits are sticking around for spring, which will be welcome news for anyone who's worn their grey check blazer to death over winter.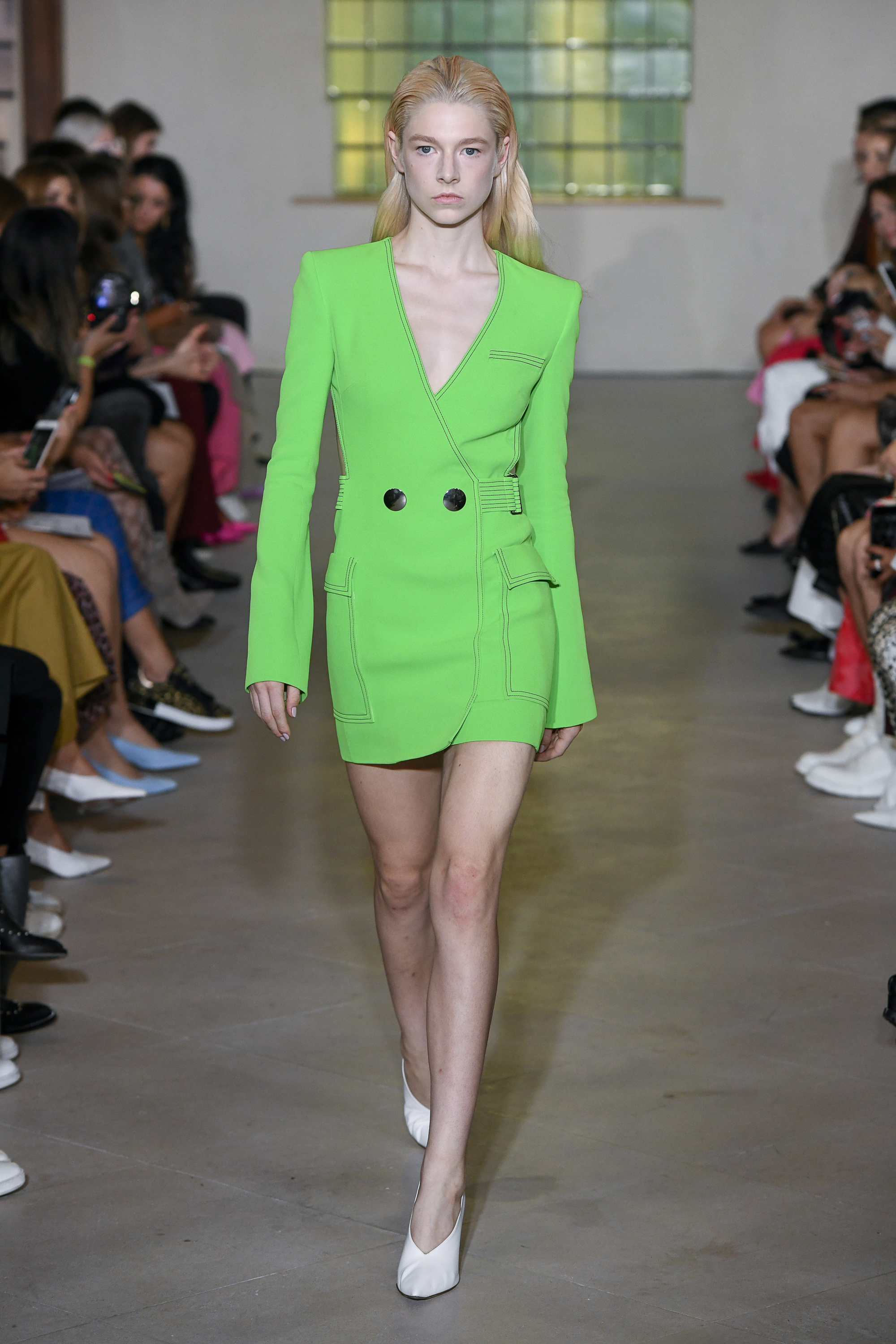 Now, however, it's all about zesty brights and saturated shades. Take your cues from the tailored suits and dresses at Balenciaga (scarlet), Peter Pilotto (tangerine) or David Koma (lime green).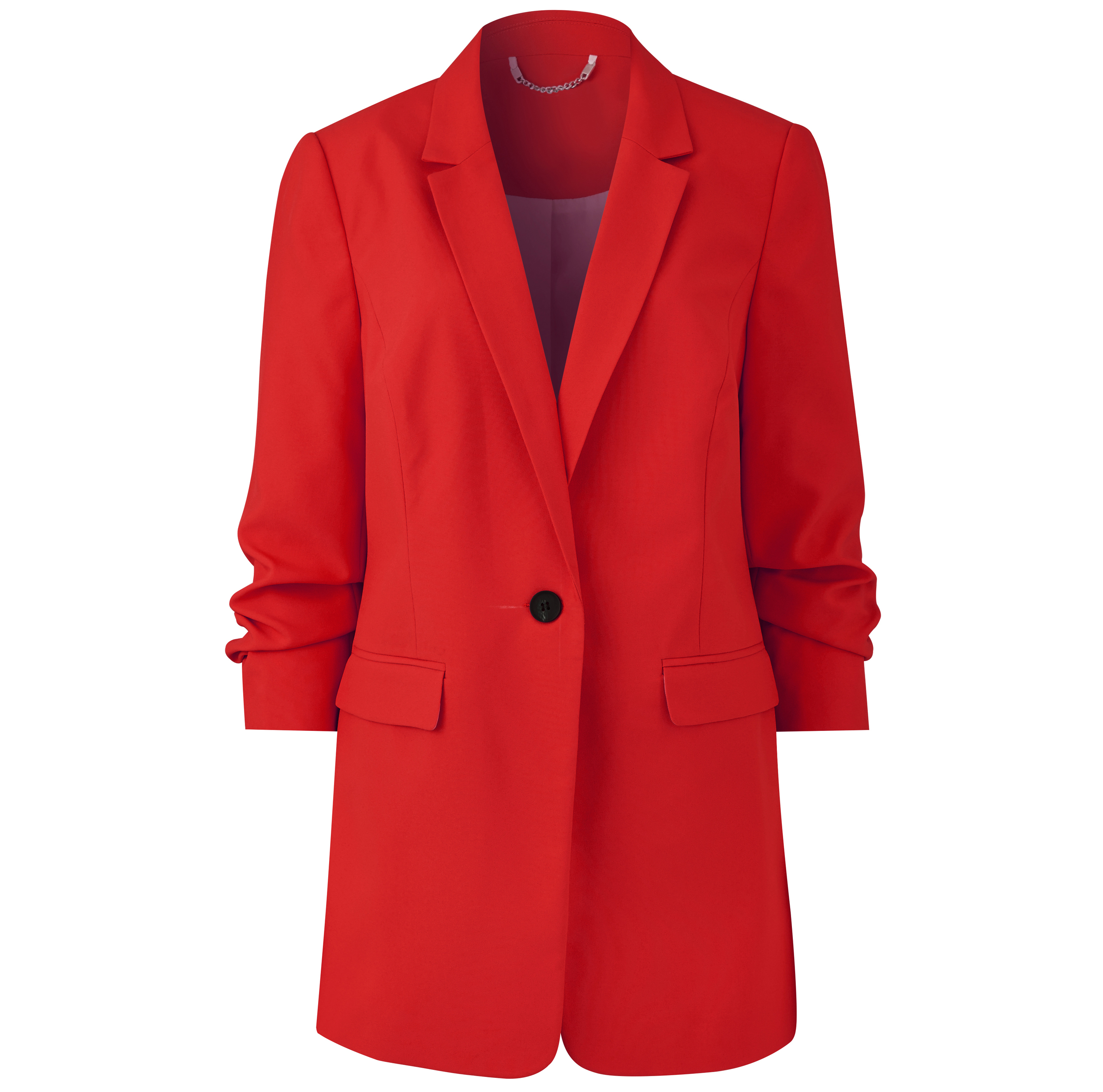 JD Williams Essential Fashion Blazer, £25
6. Acid wash denim
Designers doubled down on the Eighties denim trend for spring, with baggy bleached blue jeans on the catwalks at Christian Dior and Alberta Ferretti.
It's not all about jeans, however. Acid wash denim skirts and dresses were well received at Balenciaga, Balmain and Isabel Marant.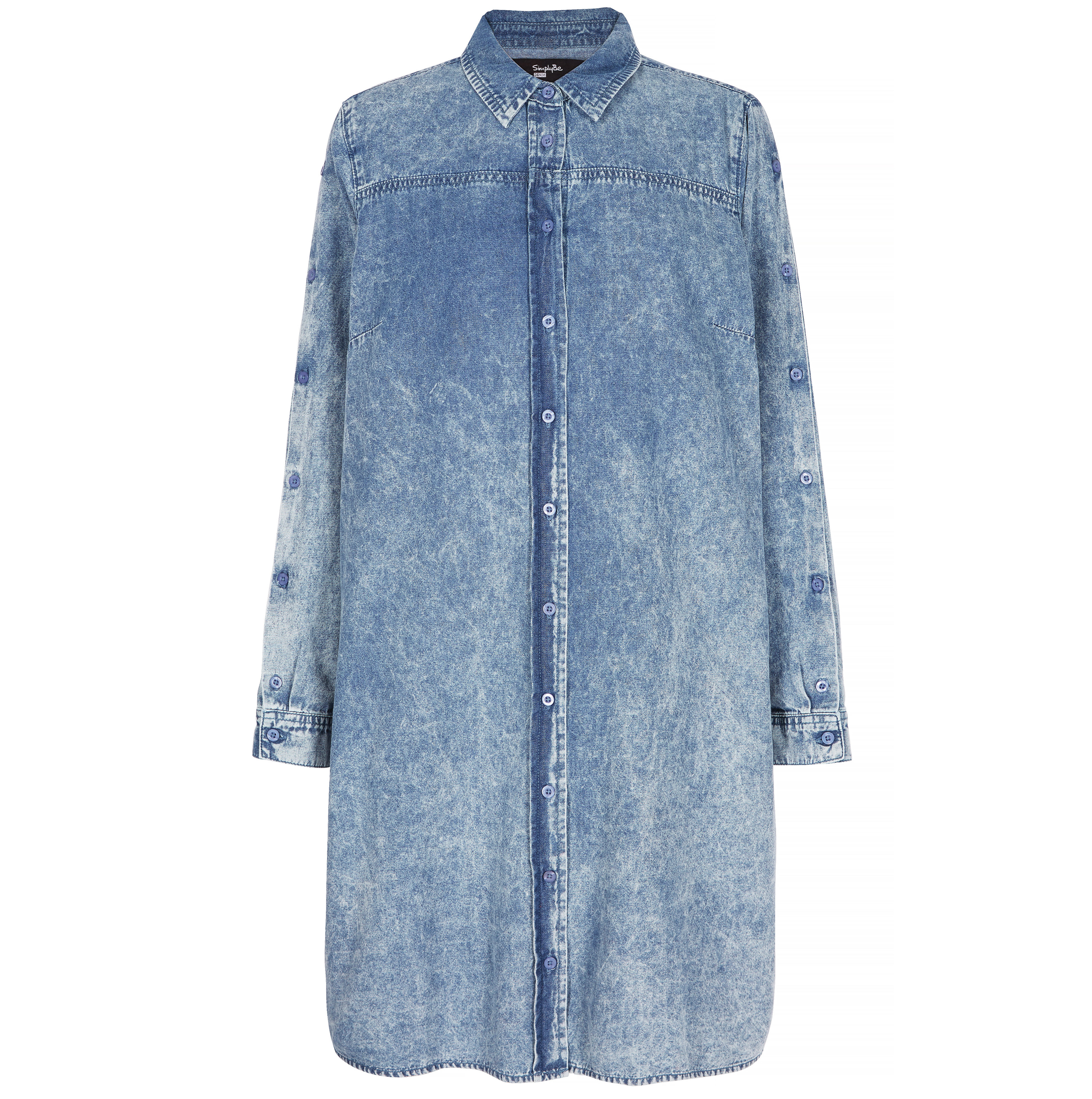 Simply Be Acid Wash Button Sleeve Denim Shirt Dress, £32
7. Bike shorts
Nope, they're not cycling shorts – you're not actually going to do any pedalling in them – bike shorts are what the fashion world has termed the controversial trend which started on the street and has boomed on the runways for spring.
Not just with sporty brands, either. Chanel, Fendi, Prada, Miu Miu – they all sent out models in the clingy, unforgiving shorts. Will this be the season you give in and buy a pair?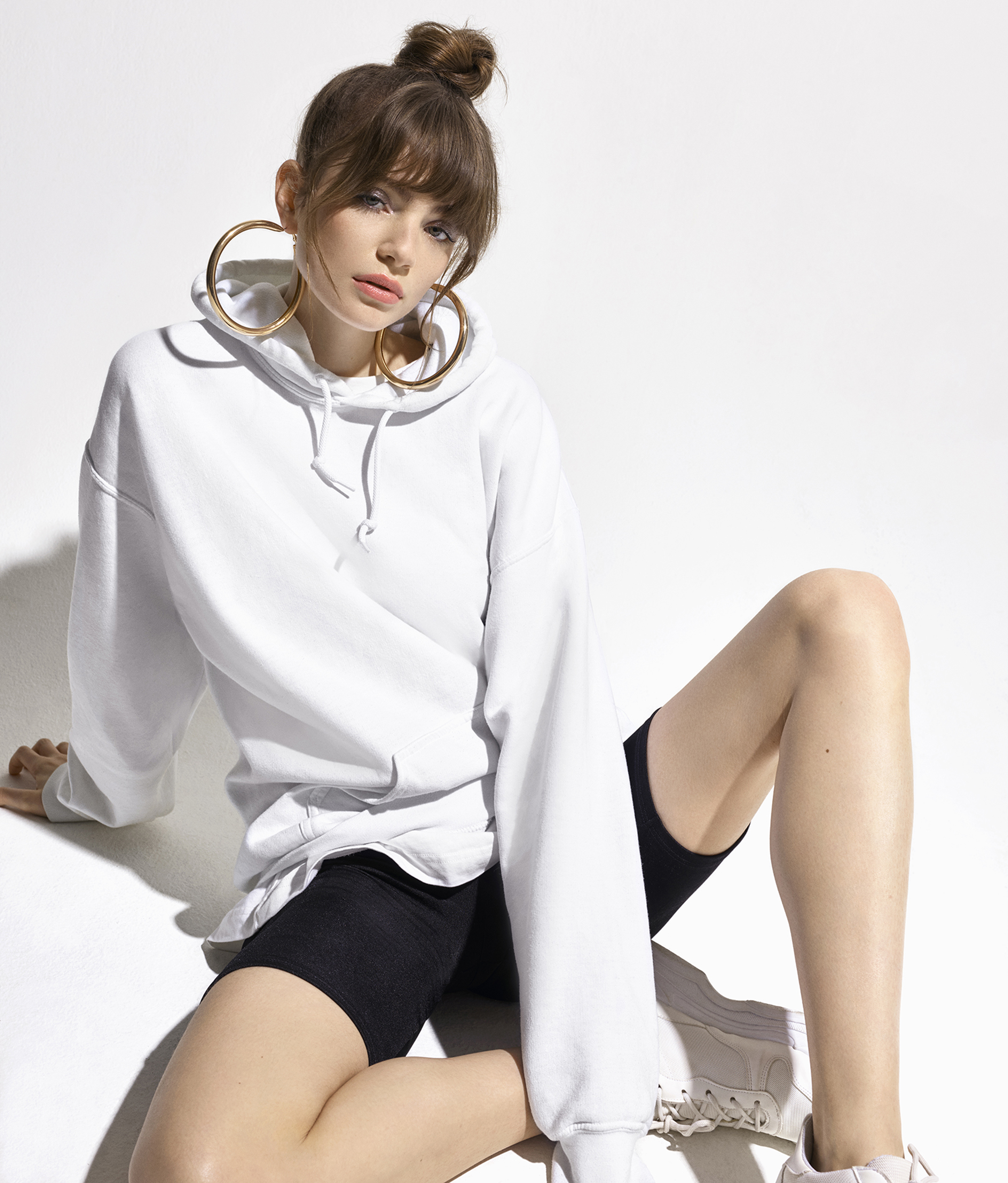 Miss Selfridge White Long Sleeve Oversized Hoodie, £25; Black Shiny Ribbed Cycling Shorts, £14; Tia White Chunky Trainers, currently reduced to £25 from £39
© Press Association 2019