The Sundance Film Festival red carpet will totally inspire your winter wardrobe
29th Jan 19 | Fashion
Forget the films, just look at the jazzy jackets.
Red carpet season is spectacular to watch, but it doesn't always provide much real-life inspiration for your winter wardrobe – unless you're the kind of person who would wear a pouffy bejewelled gown down the pub, and all power to you.
For the rest of us, it means Sundance is a welcome event. Founded by Robert Redford, this independent film festival takes place every year in Park City, Utah – a place where there's no escaping sub-zero January temperatures.
As a result, the photocalls are less formal and celebs know they have to wrap up warm for the weather. That isn't to say the actors turn up in trackies and a hoodie, instead, it's an opportunity to show off their chicest winter looks.
If your January wardrobe is feeling a bit lacklustre right now, these Sundance trends might pep it up…
Interesting coats…
The best thing about winter dressing is arguably the coats. Lupita Nyong'o showed us how to do a statement jacket right thanks to this black and gold number. And with a jazzy jacket, you don't have to put too much thought into the rest of your outfit – like Nyong'o, just wear all black and be warm as well as stylish.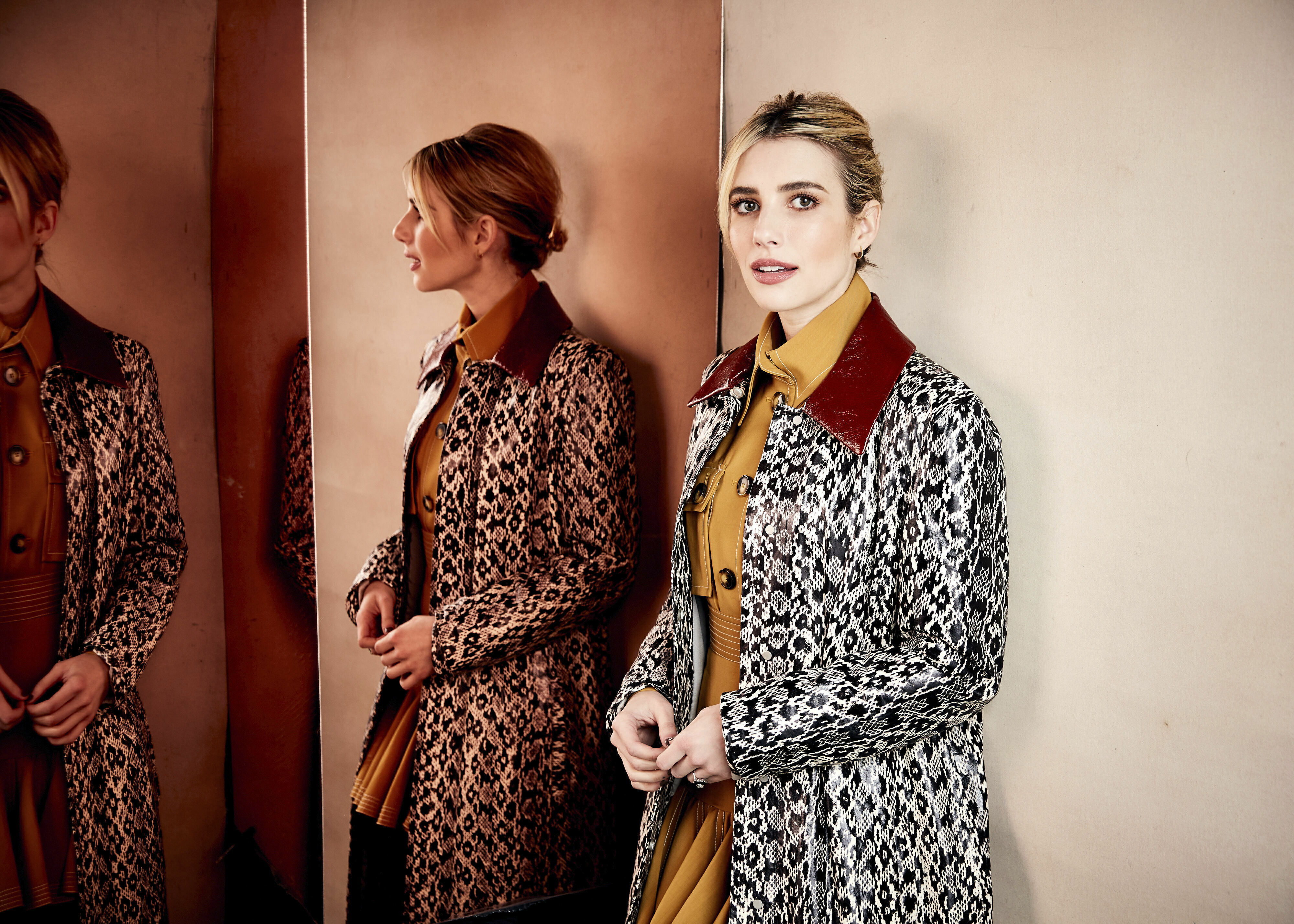 If you don't want the rest of your outfit to be plain though, look to Emma Roberts for inspiration. Her coat by Italian brand DROMe is a stand-out. Its snakeskin pattern and popping collar clash perfectly with her mustard ensemble from Zimmermann underneath.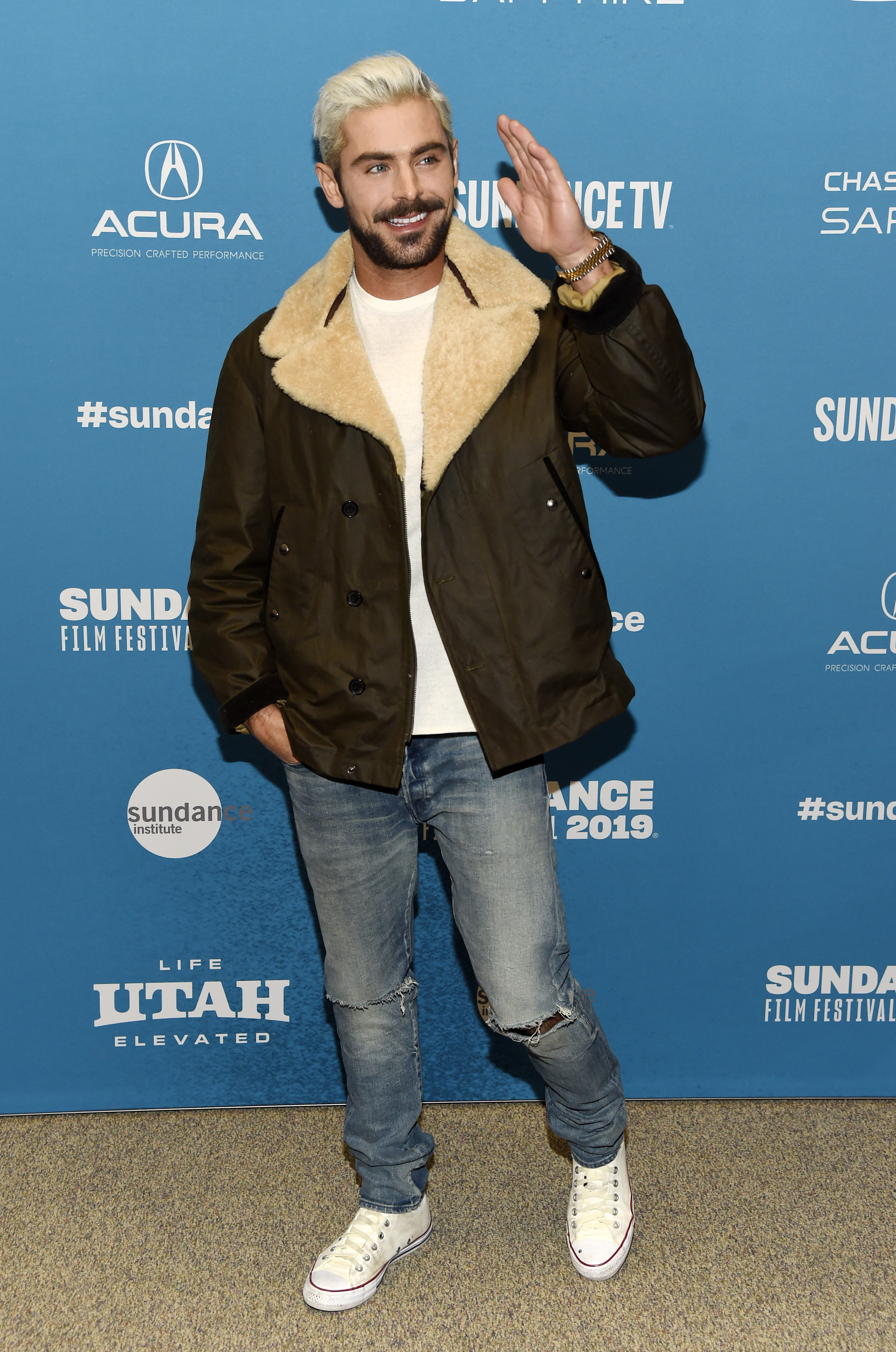 Zac Efron was in town promoting his Ted Bundy biopic, Extremely Wicked, Shockingly Evil And Vile, looking anything but in an olive green jacket with a shearling collar.
Wintry dresses…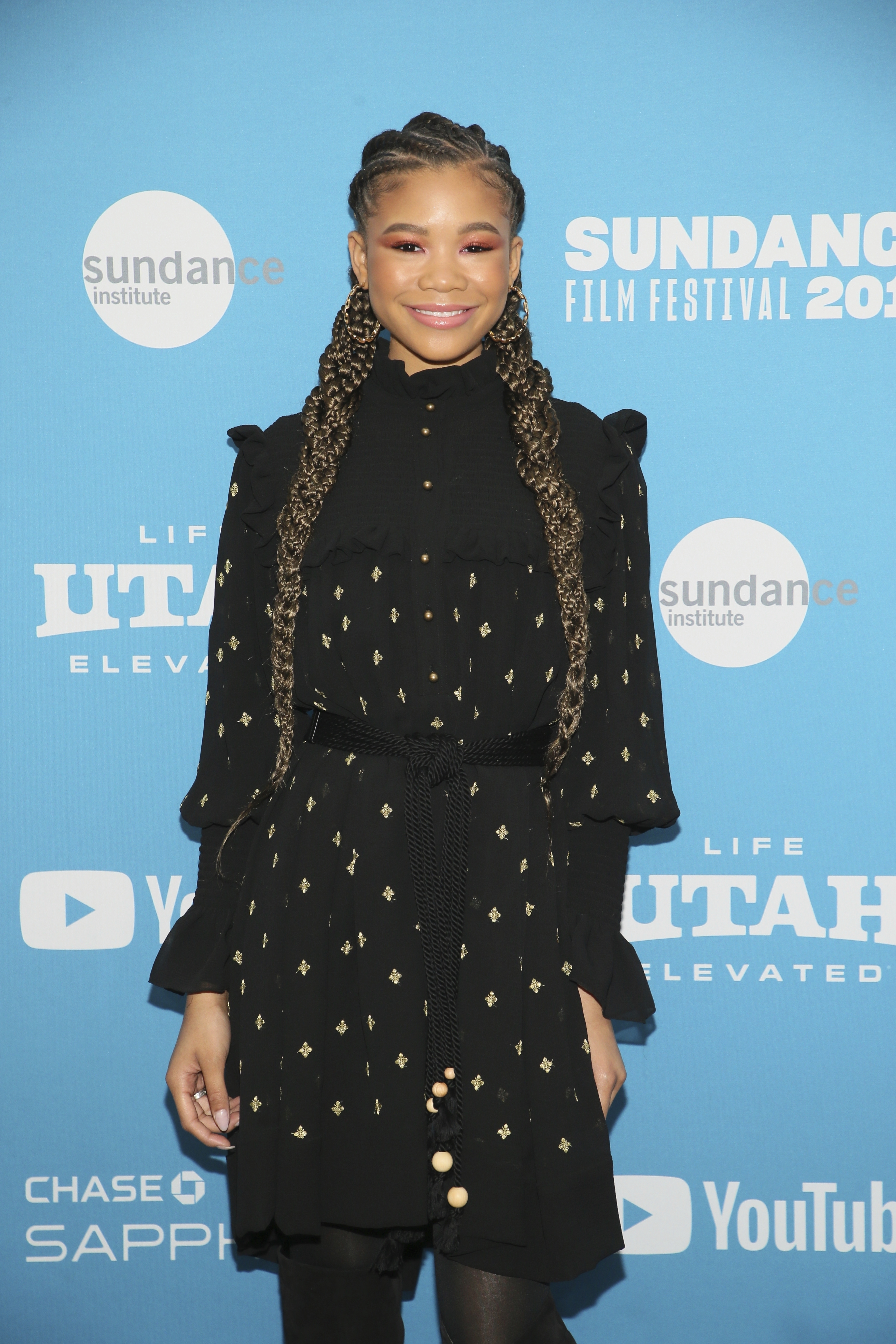 Winter doesn't mean you have to banish your dresses to the back of the wardrobe. Instead, repurpose them, either by layering them up, wearing cardigans over the top, or pulling on some tights.
This is exactly what A Wrinkle In Time actor Storm Reid did, opting for a long-sleeve chiffon minidress with tights underneath.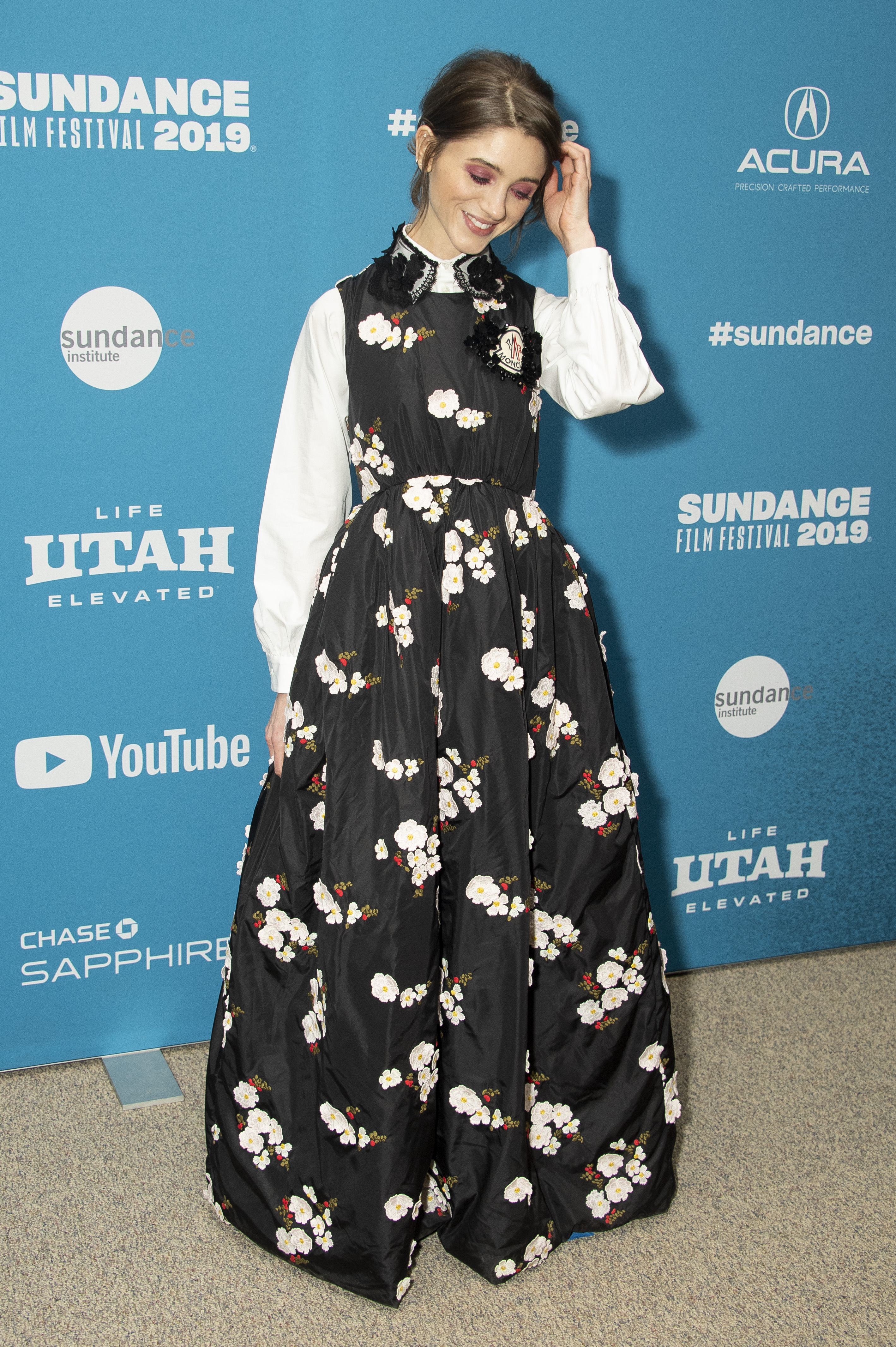 Stranger Things star Natalia Dyer wore a floor-length dress with a white shirt underneath. The outfit is a Moncler x Simone Rocha collaboration, and with Moncler involved – a brand best-known for its warm coats – presumably she didn't feel the chill.
We're not sure what it is about Michelle Williams' floral dress, but somehow it suits the January weather, but would definitely work just as well in summer, too.
Funky knitwear…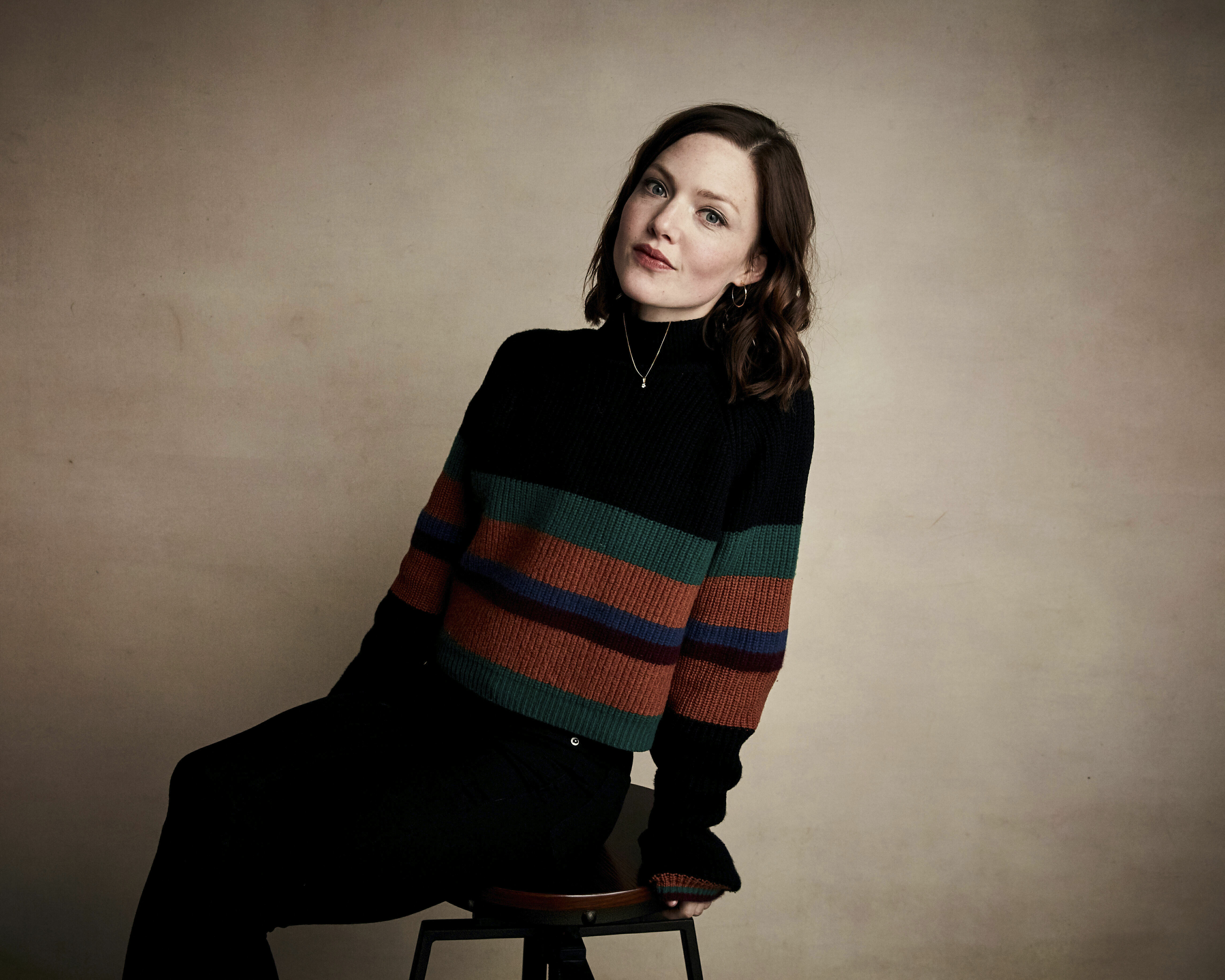 Jumpers can be stylish, comfortable and warm – aka the golden trifecta of January fashion. Holliday Grainger went chic and classic with her striped sweater.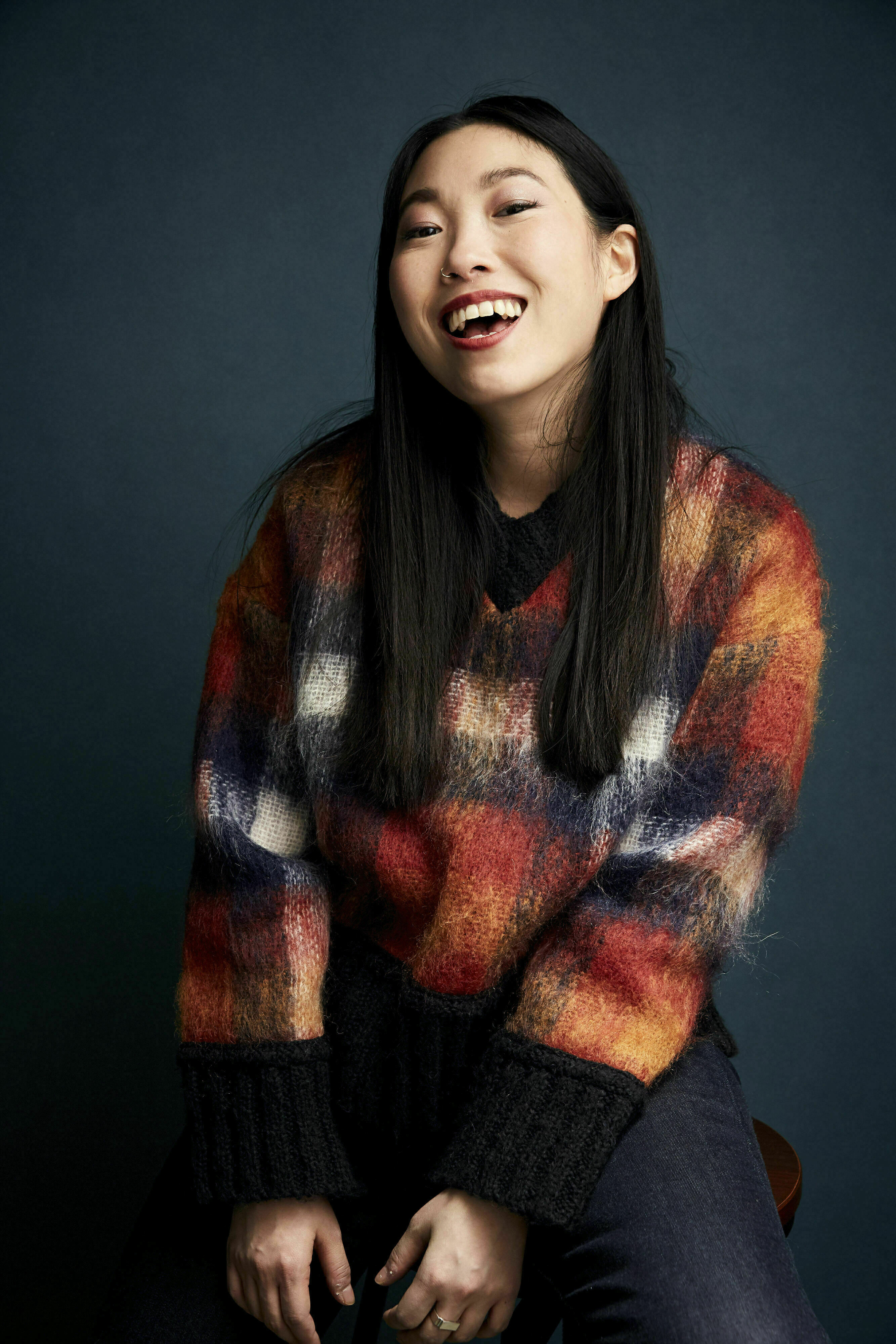 Awkwafina was in town promoting her movie The Farewell, and if we were wearing her mohair jumper, we'd also feel as happy as she looks in this photo.
© Press Association 2019