New campaign celebrates breasts of all shapes and sizes - with a wonderfully diverse model line-up
28th Jan 19 | Fashion
According to new research, many women wish their boobs looked different.
Shopping for bras can be a pretty frustrating experience for many of us, and how underwear is advertised probably has a lot to answer for.
Lingerie models always have perfectly symmetrical, not too big or too small breasts, while the reality is women's boobs come in a huge variety of sizes, shapes and appearances. Thankfully, a new campaign is celebrating exactly that.
Sainbury's Tu's All Boobs Welcome campaign is trying to inspire body confidence in our knockers, by normalising our differences. It comes after the supermarket clothes brand surveyed 2,000 women and found that 58% wished their boobs were different, while 71% believed advertising presents an "unattainable image" of how breasts should look.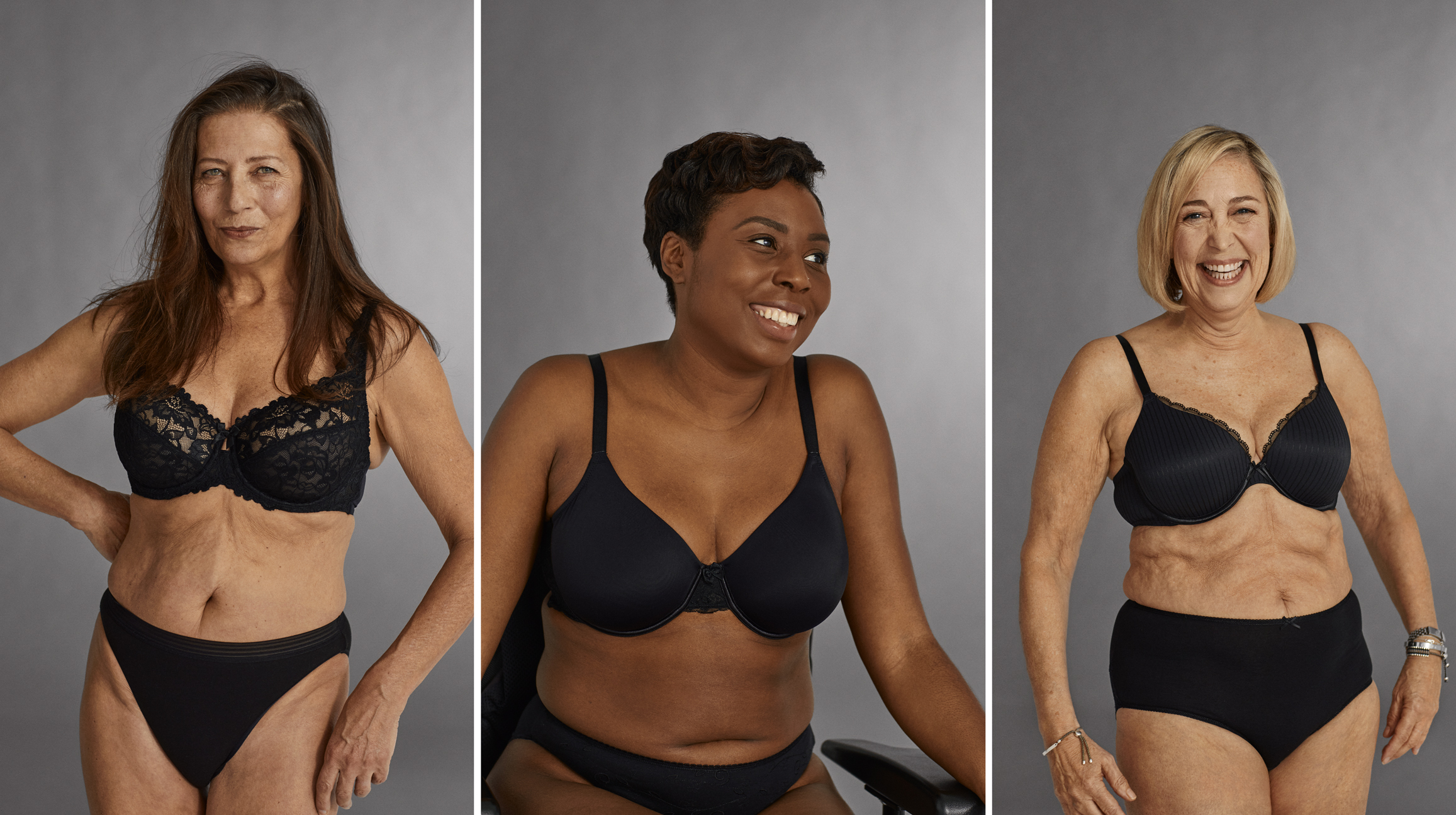 So, in a series of unedited images, the clothing brand is showing and celebrating boobs of all shapes and sizes, using models who represent far more diversity than we normally see when it comes to lingerie. That includes models of different ages and skin colours, one who is pregnant, a new mum, models with tattoos and scars, and a wheelchair user.
It's an important step in the way underwear is sold, given that just 56% of women surveyed describe their breasts in a positive way.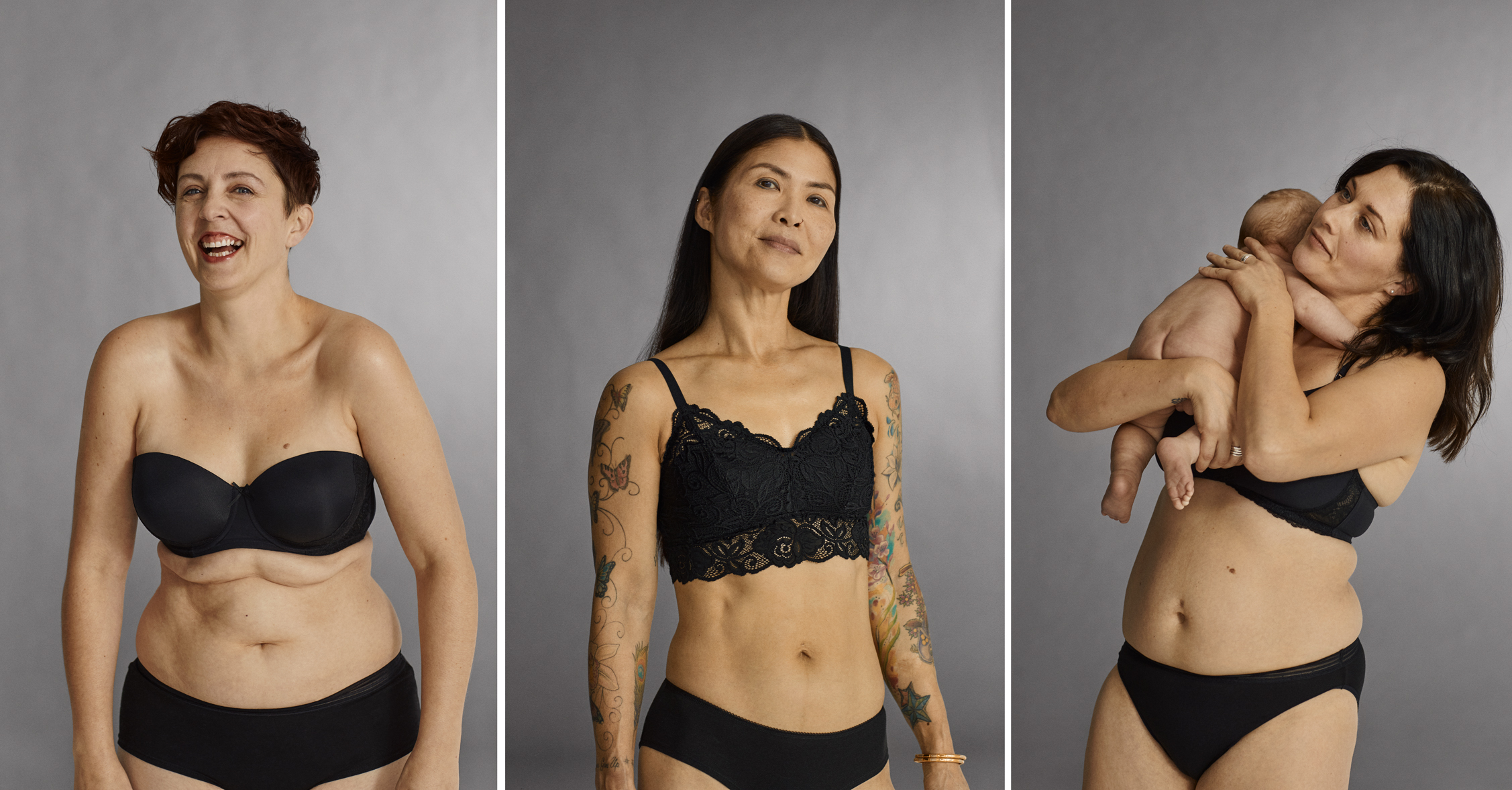 "This February, we want to readdress the balance, with powerful visuals and messaging to inspire confidence and encourage women to embrace their bodies just the way they are," says Helen McGrath, senior campaign manager at Tu. "When it comes to communicating about bras, we're going to celebrate the normality of the nation's knockers. No matter what we call them, no matter what size or shape they are, at Tu, all boobs are welcome."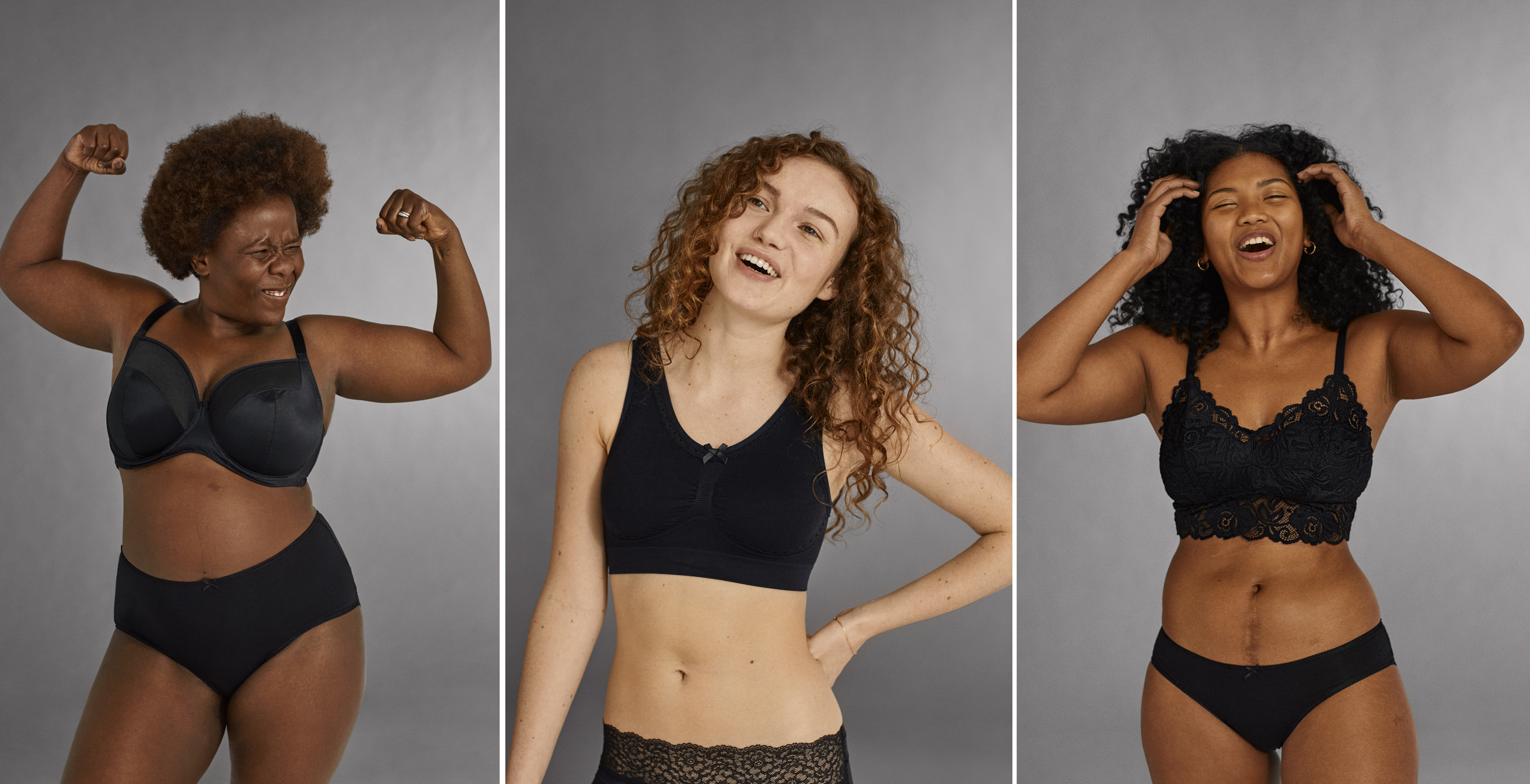 If you have trouble finding bras in your size, Tu's underwear range is pretty extensive – with sizes ranging from 32A to 42GG, including multiway, comfort, sports and maternity styles. Their research found that the classic comfy T-shirt bra is the most popular style, so it's no surprise that comfort, support and feeling confident were also found to be the most important factors for women when they choose a bra – not 'sexiness'. Hear, hear.
Almost half of the women surveyed said they didn't enjoy bra shopping and were too embarrassed to ask for help, so Tu has also launched a five-day 'immersive shopping experience' where women can be fitted by a professional, and also attend a series of workshops aiming to leave you feeling great about yourself and your body.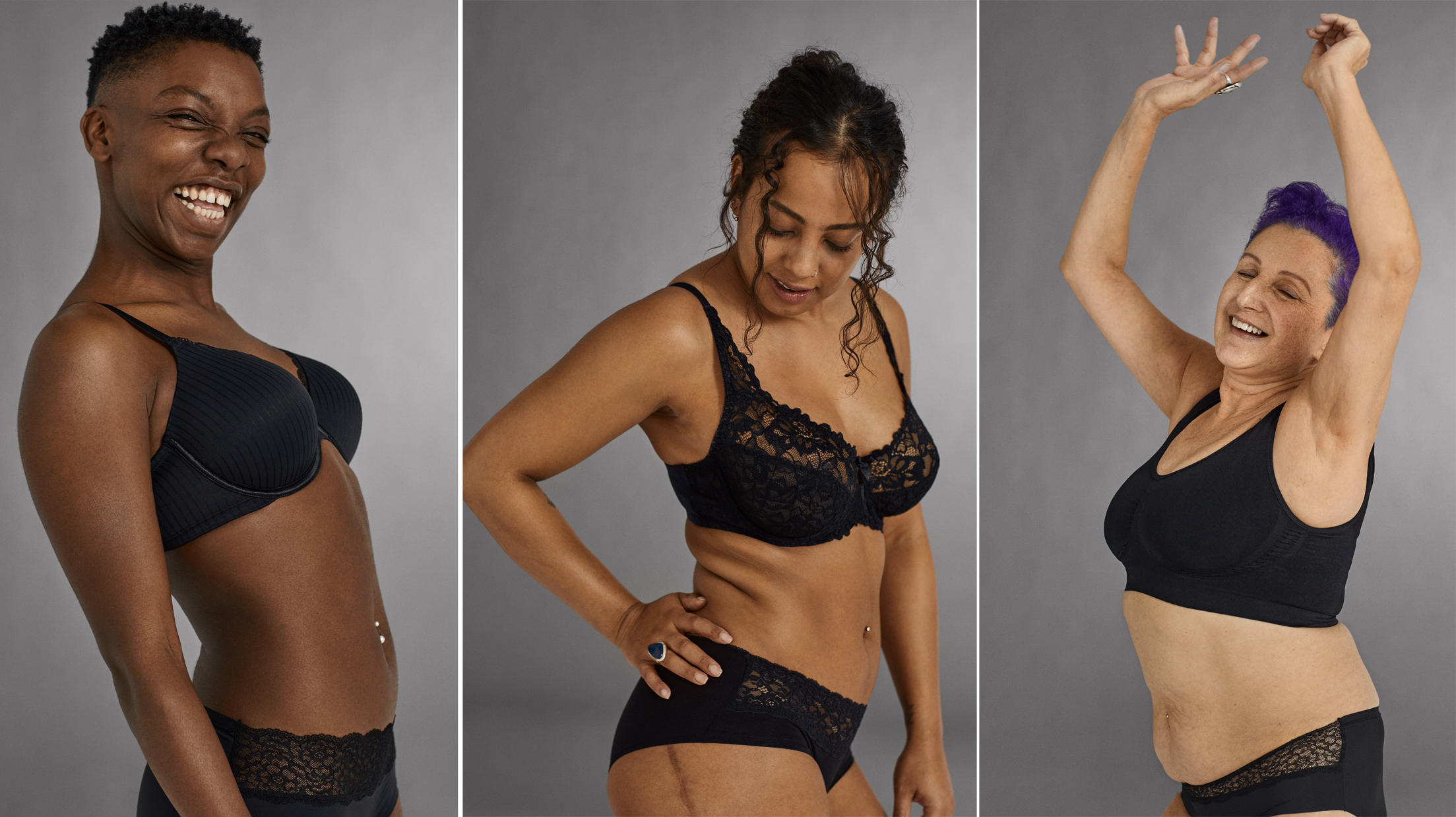 The events include life drawing, a gratitude workshop and a live recording of the podcast Get it Off Your Breasts.
The pop-up will run from February 6-10 in Covent Garden, London. The workshops cost £6 and all proceeds go to Solace Women's Aid. Buy tickets from Eventbrite here.
© Press Association 2019