These models want you to BOYCOTT the Victoria's Secret fashion show - here's why
6th Nov 18 | Fashion
A diverse cast of women took to the catwalk today in protest.
In two days' time, the world's most in-demand models will take to catwalk in New York for the most highly-anticipated fashion show of the year, clad in nothing but lingerie, heels and – for the chosen few – angel wings.
The annual Victoria's Secret fashion show is an industry institution. But, while it has plenty of fans (nearly 5 million people watched the TV broadcast last year) and generates a lot of income for the brand, the event is increasingly being seen as an anachronism in the age of diversity.
Supermodel Robyn Lawley believes that Victoria's Secret needs to change and has launched a petition asking people to boycott the show altogether.
"Until Victoria's Secret commits to representing ALL women on stage, I am calling for a complete boycott of this year's Victoria's Secret Fashion Show," she wrote in the petition.
"It's time Victoria's Secret recognized the buying power and influence of women of ALL ages, shapes, sizes, and ethnicities."
Today, the 6ft 2″, size 14 beauty led a diverse cast of models – including well-known names likes Hayley Hasselhoff, Felicity Hayward and Ashley James – at the 'We're All Angels' lingerie show, staged by retailer Simply Be, to highlight what they see as lack of diversity at Victoria's Secret.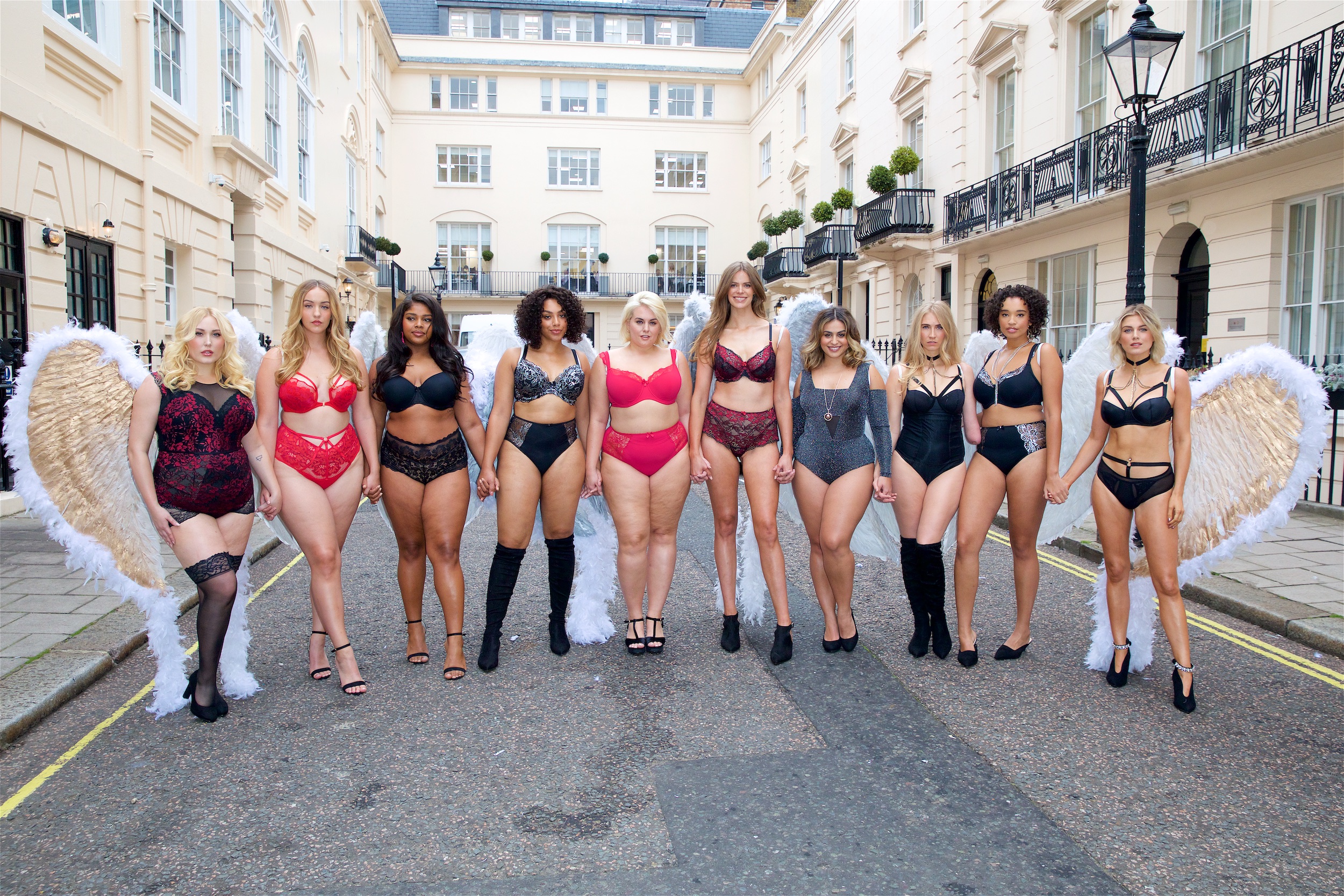 "I started the petition with the help of a few women who have the same sentiments," Lawley says. "Inclusivity and positivity at this level is so refreshing and important.
"I've worked with Simply Be over the years and I've witnessed them champion women of all shapes and sizes throughout all of their campaigns."
The show featured models from sizes 10 to 22, looking fabulous in lingerie from the retailer's AW18 collection.
The brand also unveiled the findings of its annual lingerie survey, which found that 73% of women feel that underwear advertising doesn't represent them or their body type, while 71% said that finding the 'perfect' bra is the most difficult item to shop for in the wardrobe.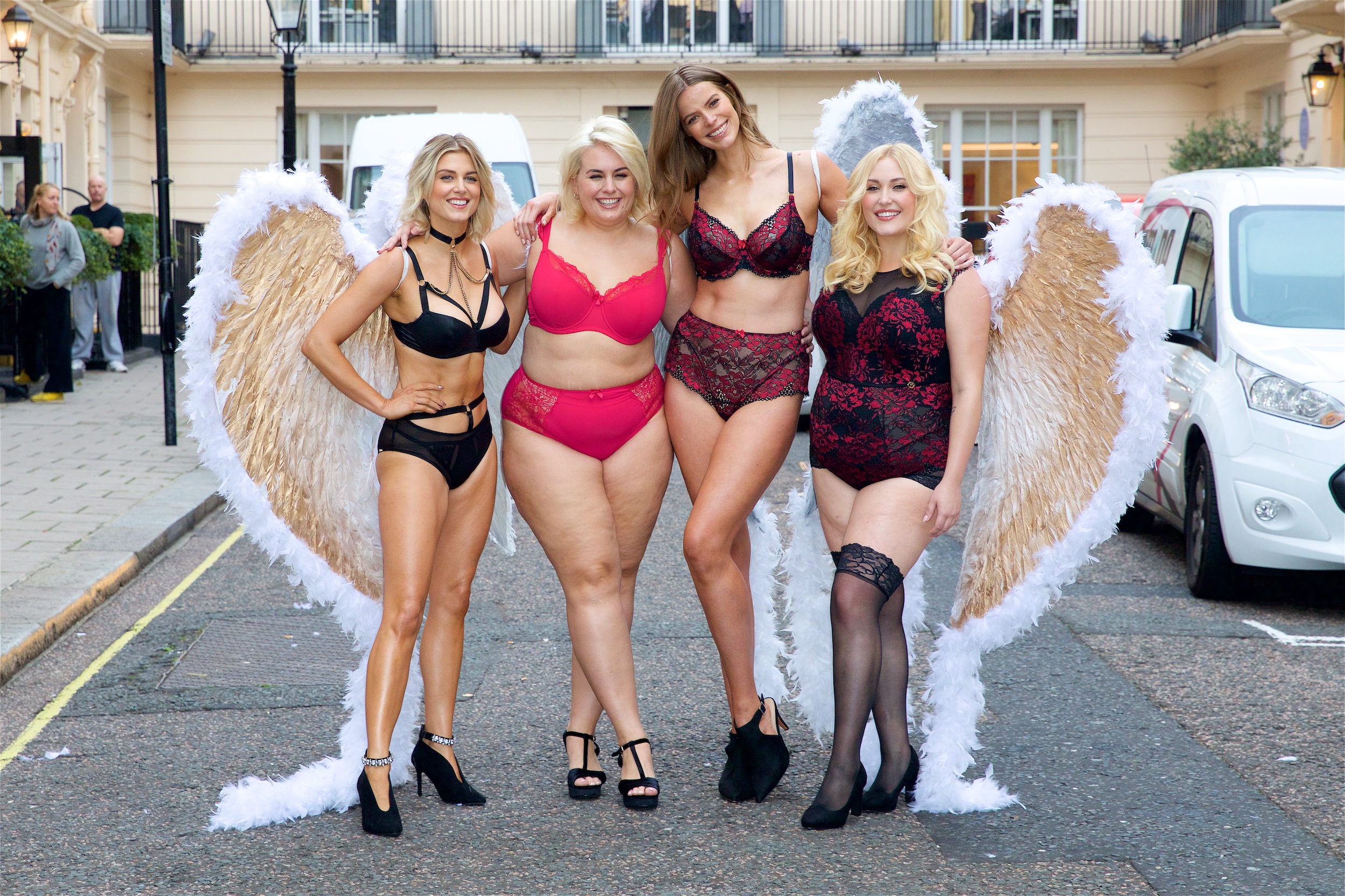 "Our 'We're All Angels' show is a celebration of women and who they are, eliminating the idea that we are defined by our bodies," said Ann Steer, Chief Customer Officer at N Brown Group, which owns Simply Be.
"Most presentations and campaigns of this type feature only size eight or smaller models but our line-up of incredible women highlights that there are no boundaries when it comes to size.
"This isn't about thin shaming – we just think it's time we saw more diversity in terms of size in advertising campaigns and on runways."
In the fashion industry as a whole there has been a change in the last few years with more and more brands and magazines using a range of models, and the likes of Rihanna championing diversity with her Savage X Fenty lingerie collection.
Against the backdrop of this improvement in diversity, it's hard not to see Victoria's Secret as one of the last brands clinging on to its old-fashioned ideas about what beauty means.
And yet the huge hype around the show – and equally huge viewing figures – remain.
Given the current climate, maybe this is the last year the bra-selling behemoth can get away with only featuring super-skinny models – that's what Lawley and co are hoping.


© Press Association 2018