Sparkles, patterns and bright colours: All the best looks from the Teen Choice Awards
13th Aug 18 | Beauty
Young stars from Anna Kendrick to Nina Dobrev were at the ceremony.
Red carpets are a prime time for celebs to show off their style, but most of these events are so straight-laced there's little room for experimentation.
That's why the Teen Choice Awards is always one of the most exciting red carpets of the year – free from the serious reputation of the Oscars or Baftas, young celebs who aren't regular fixtures at big events have the opportunity to demonstrate their zany fashion.
Here are some of our favourite outfits from this year's annual event…
The sparkles…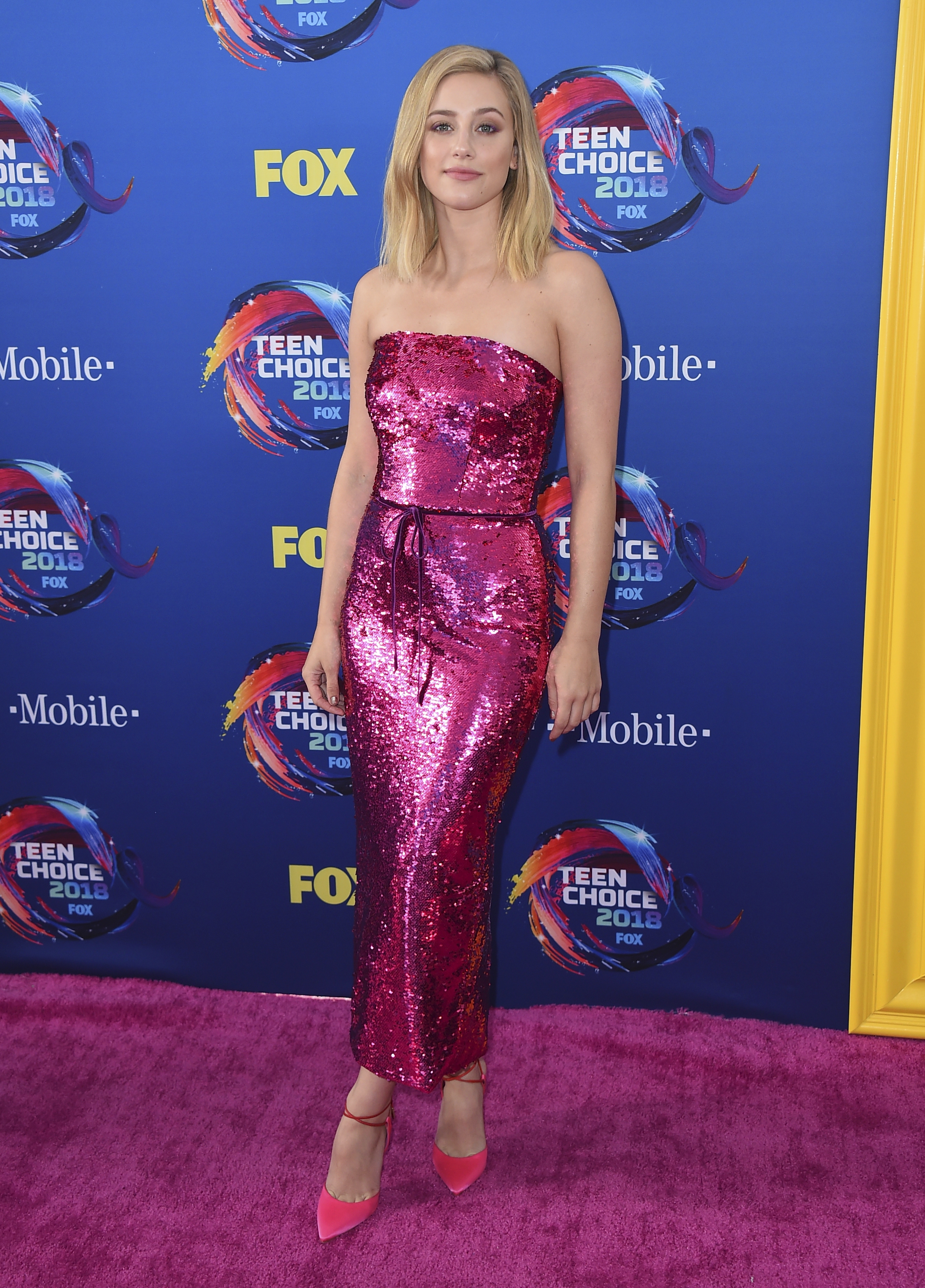 On Instagram Riverdale actor Lili Reinhart describes her Teen Choice look as "Moody, sultry Elle Woods meets Vogue," and we can see exactly what she means. A dress made entirely of bright pink sparkles might sound like it could be far too much, but luckily the cut of this Monique Lhuillier dress keeps things classy and sleek.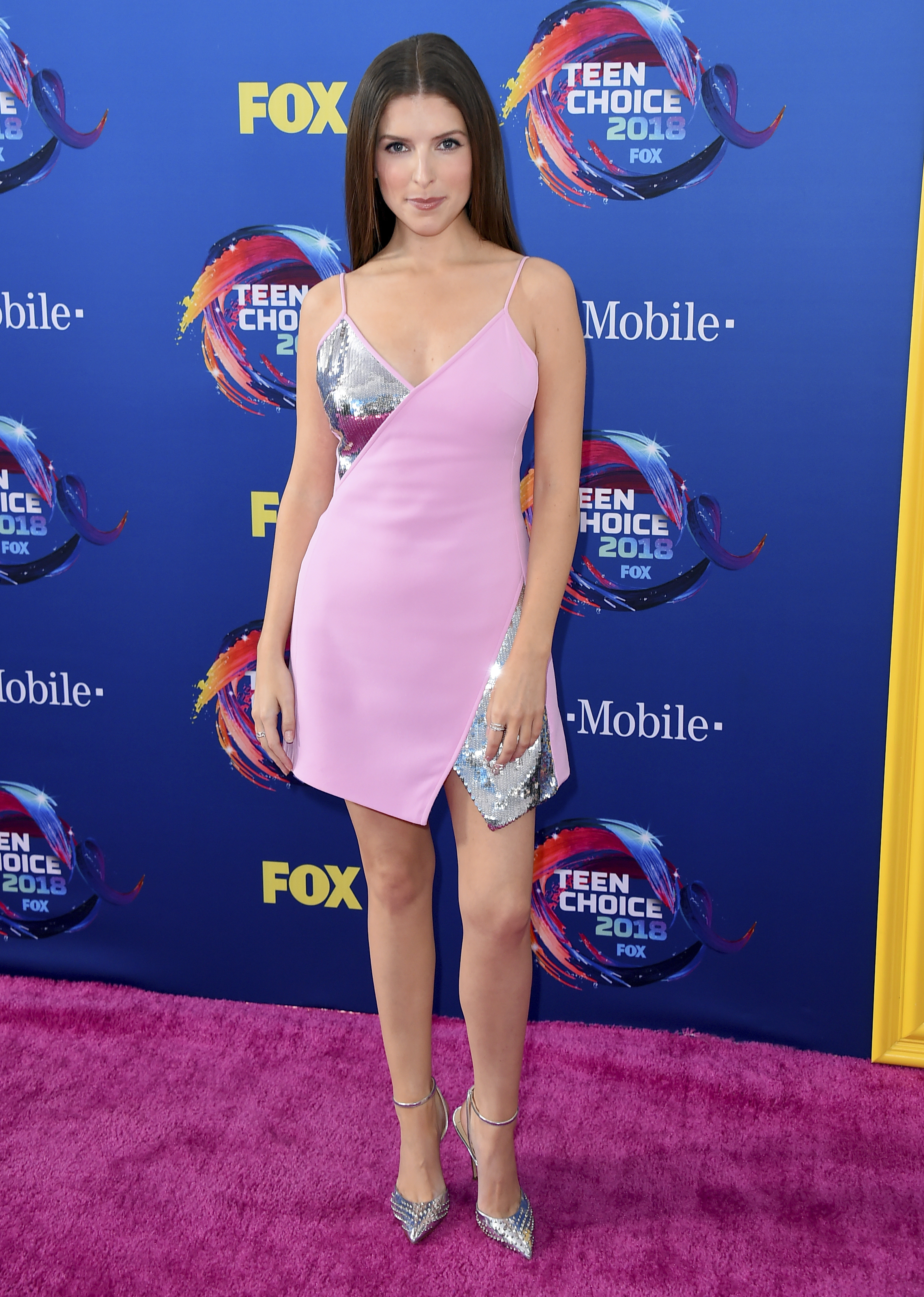 Instead of going for full sequins like Reinhart, actor Anna Kendrick opted for slivers of sparkles. This was a teen event after all, so Kendrick's choice of a pink minidress suited the occasion perfectly – and bonus points for her silver heels matching the sparkles.
The patterns…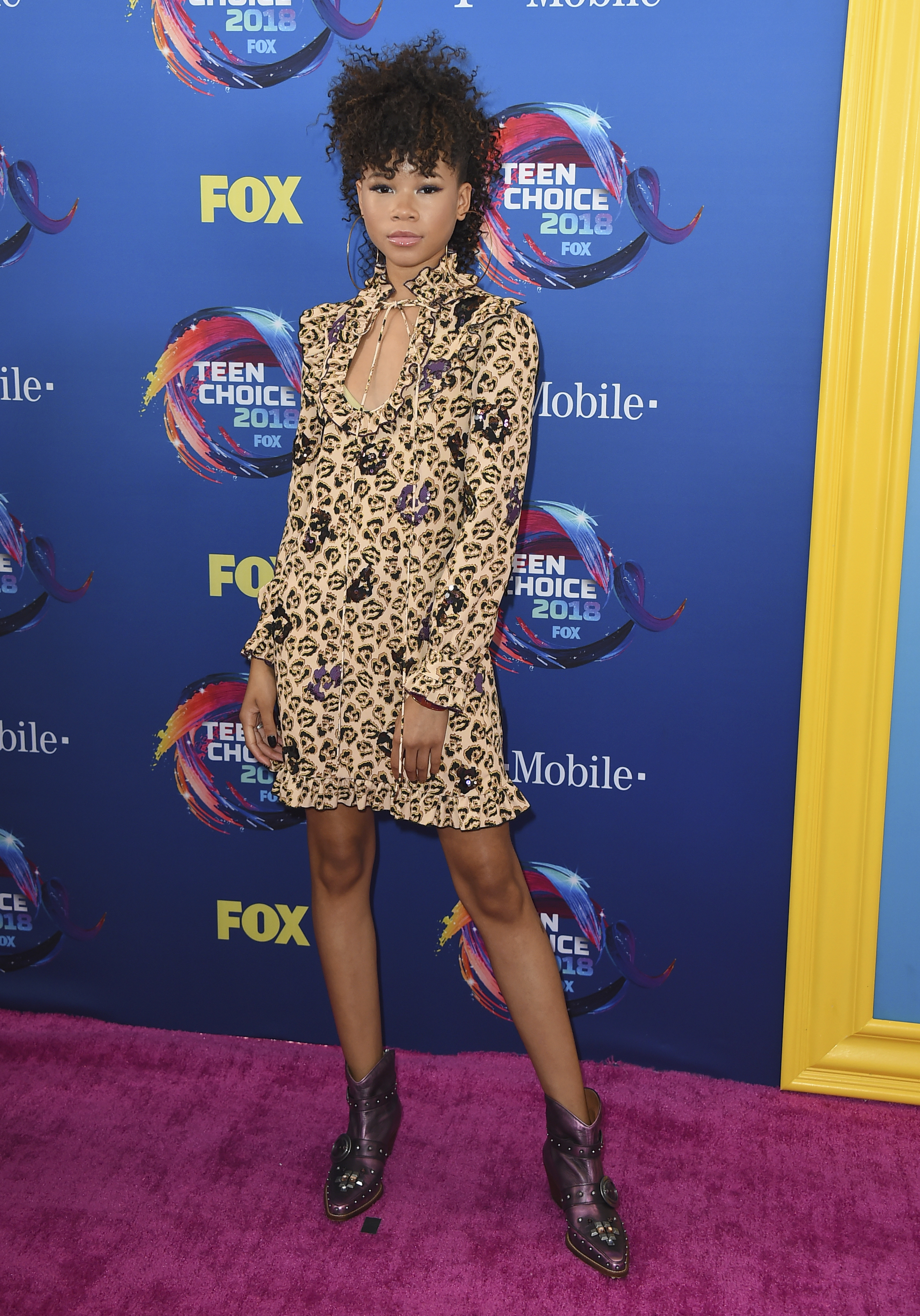 A Wrinkle In Time actor Storm Reid is only 15, and this Coach outfit nailed being age appropriate and very chic. The short dress is offset by long sleeves and studded boots, all in a very cute pattern.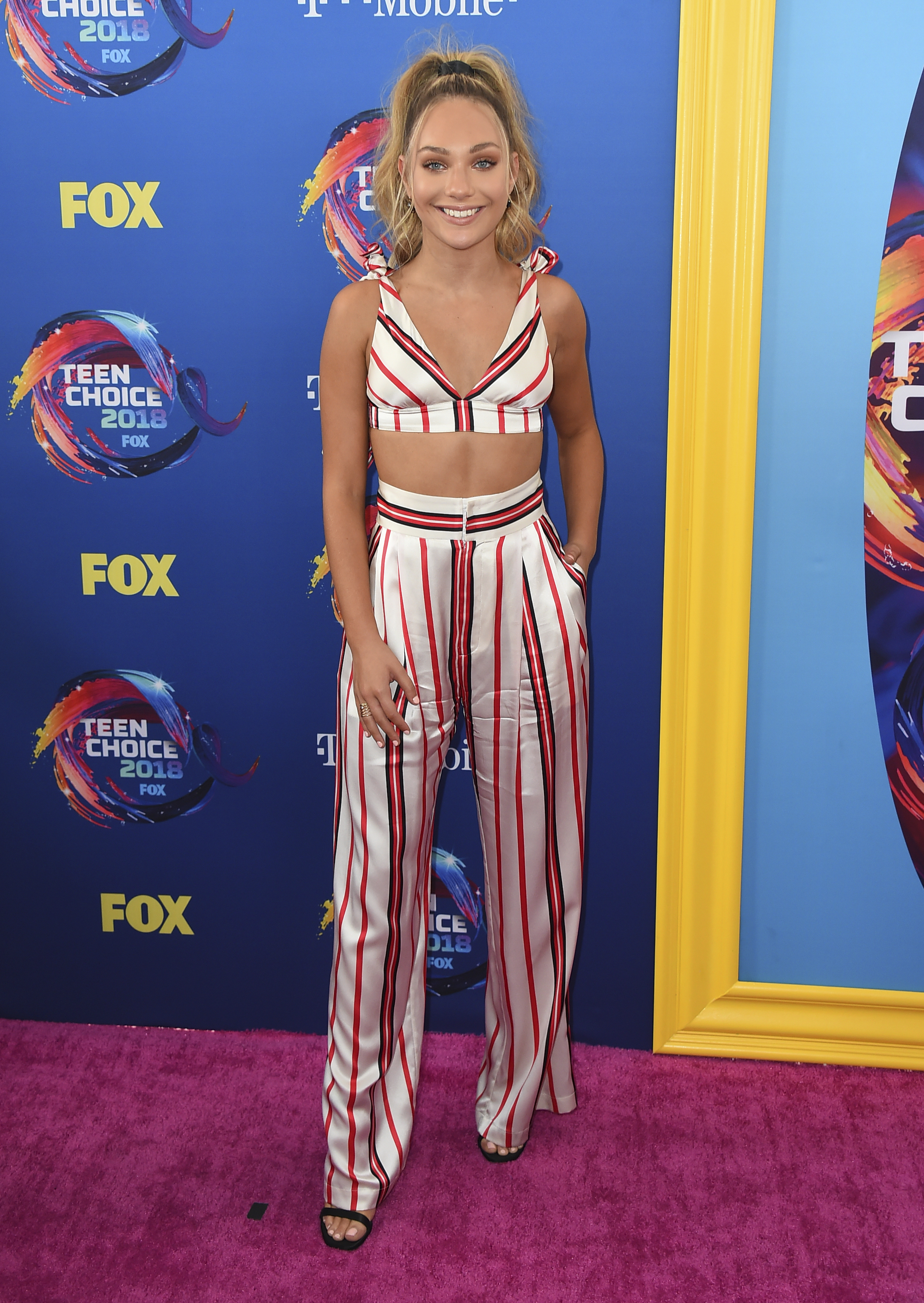 Dancer Maddie Ziegler went full Nineties with her look – not only was her high textured ponytail straight out of that decade, but the ab-baring crop top also takes us way back. You've got to respect her stripy satin get-up – she looks great, and the outfit is also pretty close to PJs, so she could probably go home and hop straight into bed after the ceremony.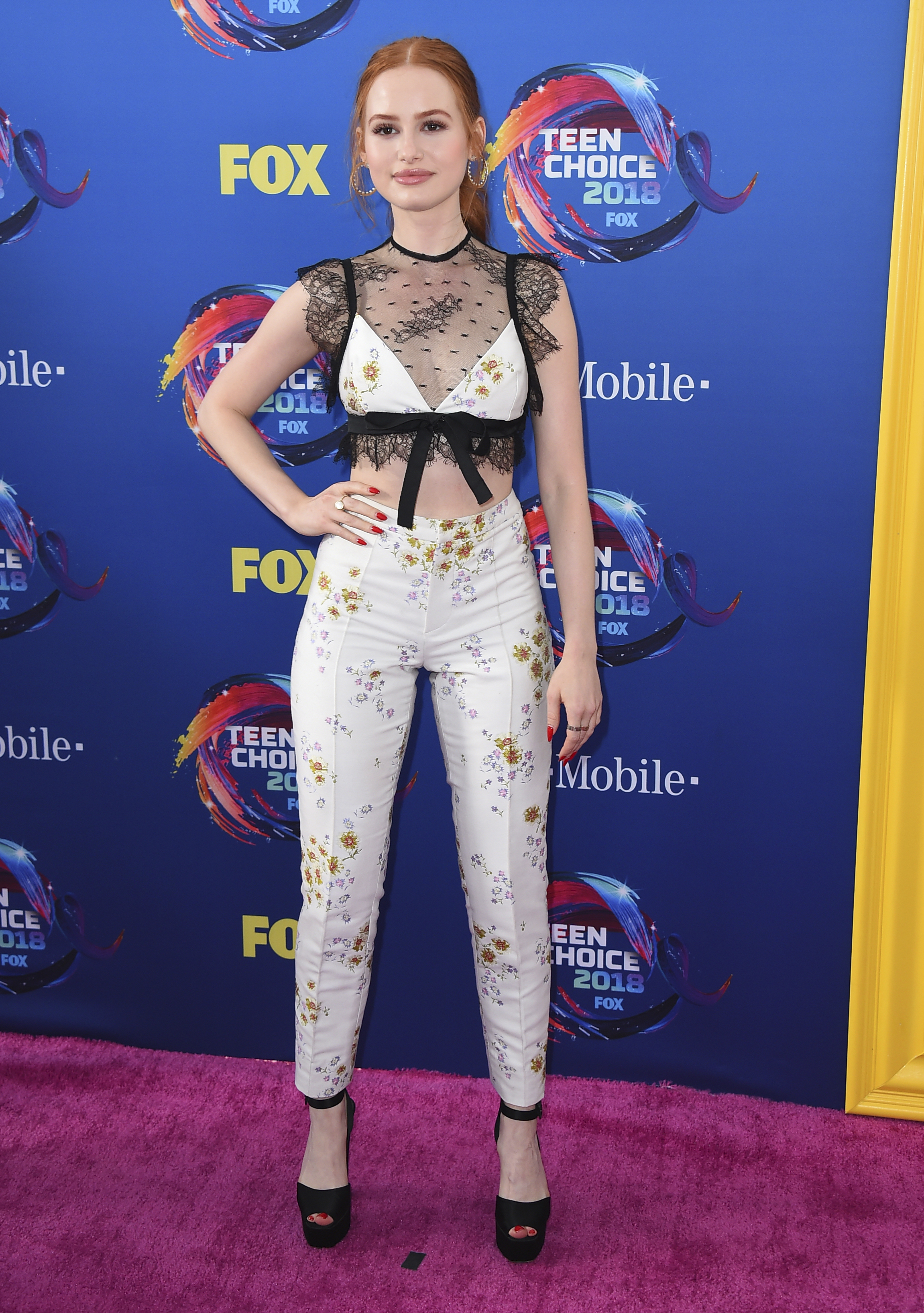 Bralets and trousers seemed to be a recurring trend of the evening, with Riverdale actor Madelaine Petsch also rocking the look. Her version was sleeker than Ziegler's with tailored floral trousers and lace accents on the crop top.
The colours…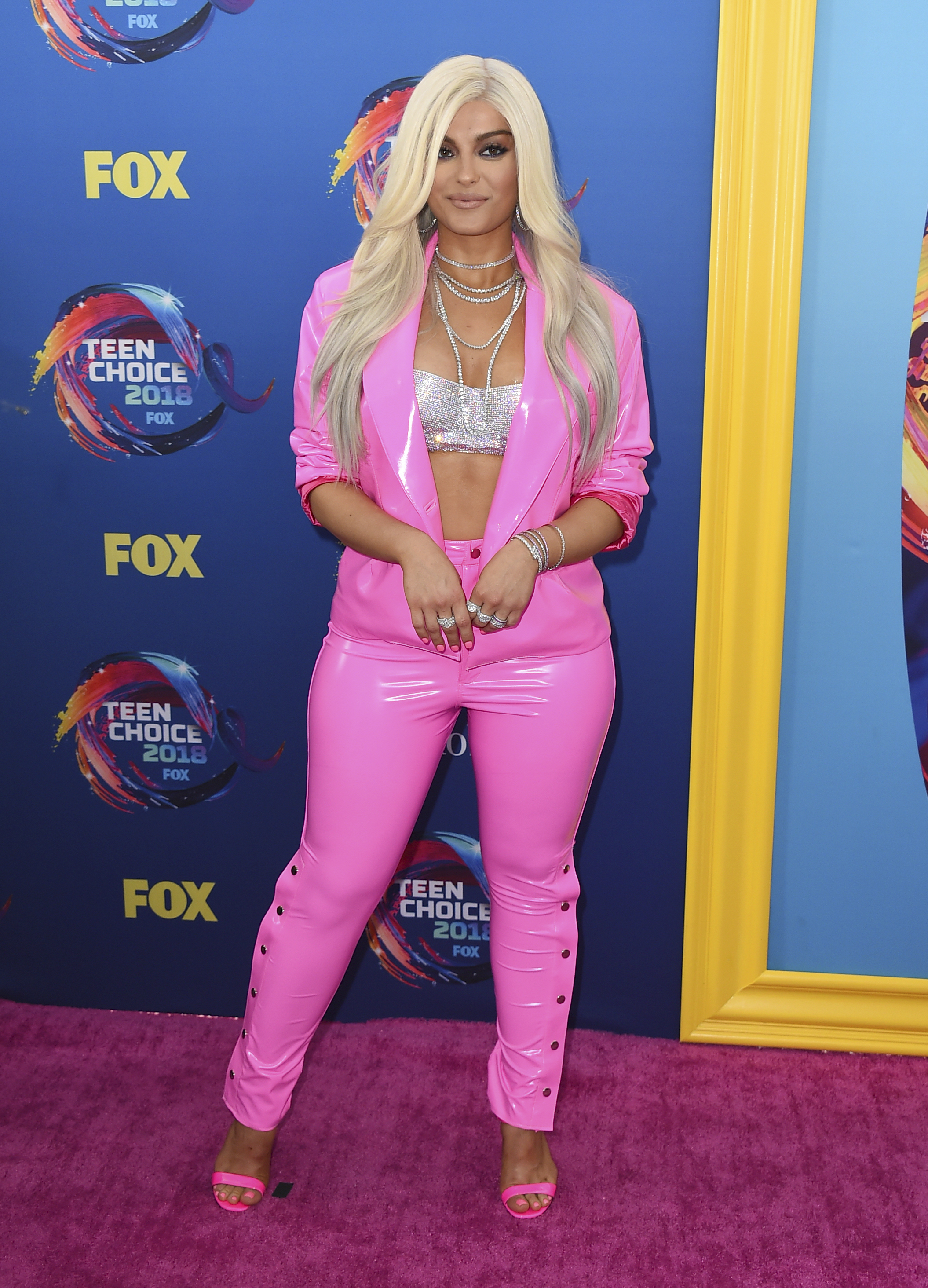 Singer Bebe Rexha definitely didn't go down the 'shy and retiring' route with this pink wet-look suit, complete with a sparkly silver bra and chains. Even if this outfit isn't exactly something you're going to be wearing to work any time soon, you've got to respect her commitment to the colour scheme with bright pink shoes and nails to match.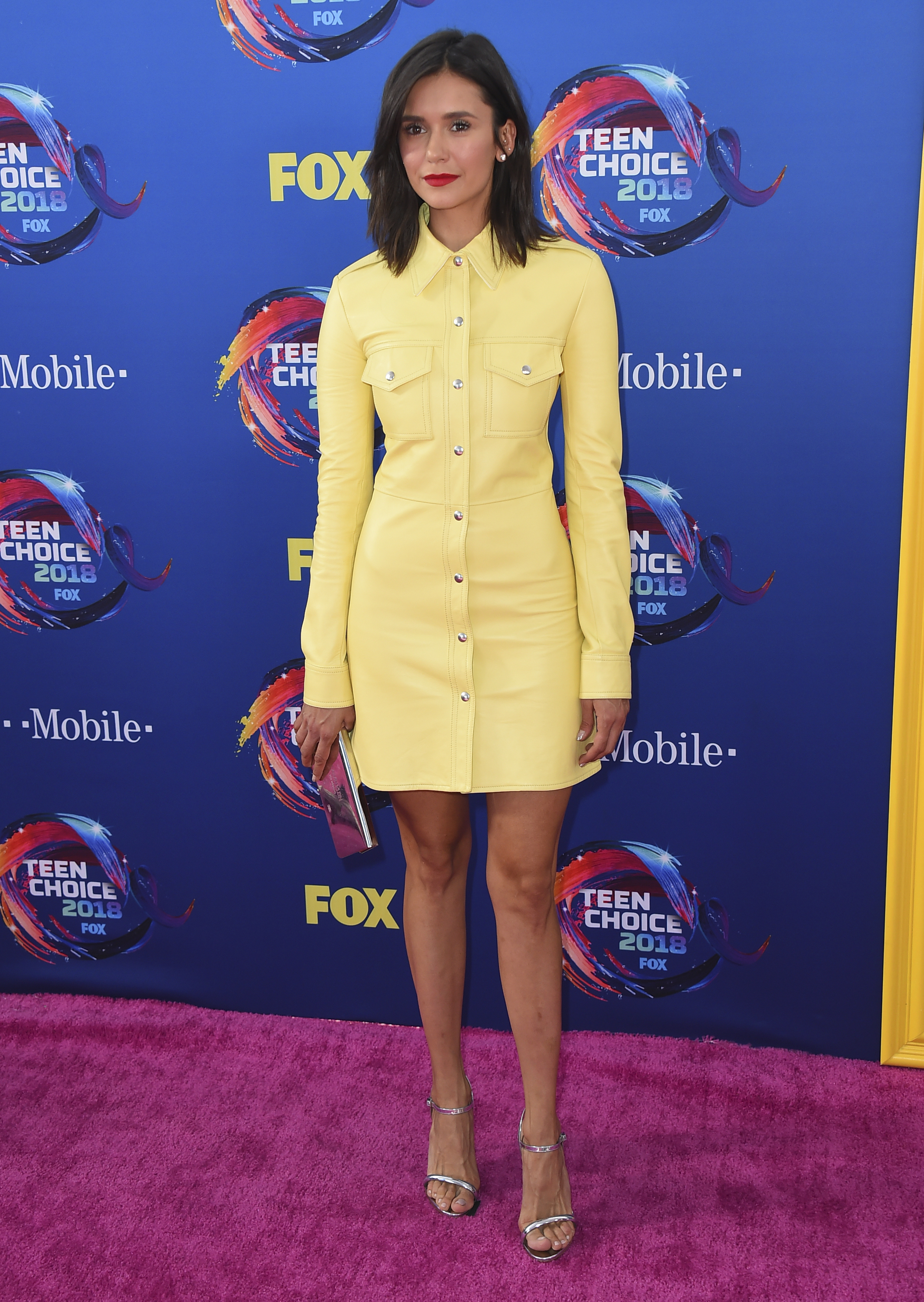 Actor Nina Dobrev's suit dress is slightly more work appropriate, but that doesn't mean it wasn't perfect for the red carpet of a teen event. The bright lemon colour matches the August LA weather, and her bold red lip amps the look up even more.
The men…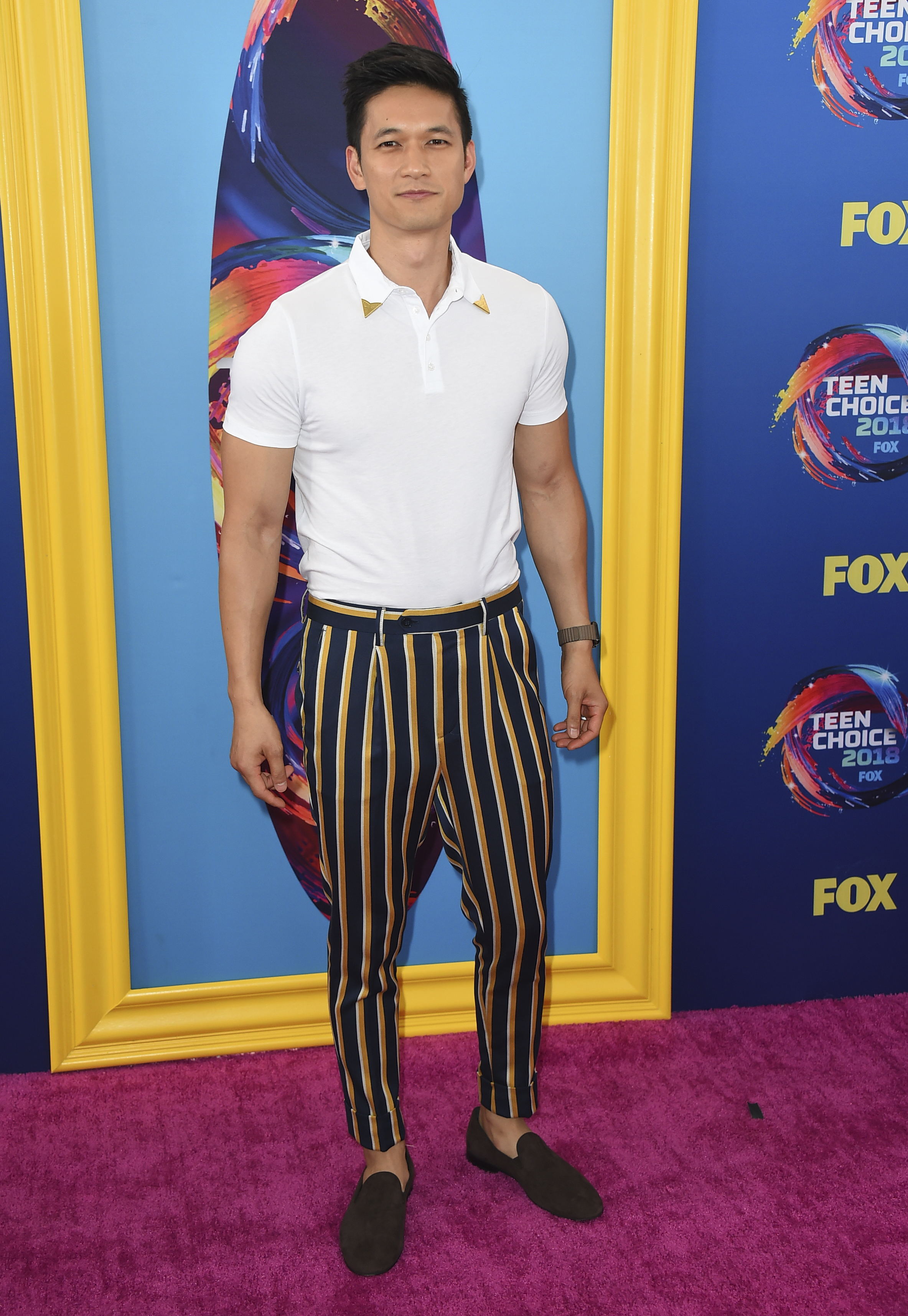 Traditional award ceremonies are pretty dull places for menswear – most wear a sharp suit and leave it at that. Luckily, the young male celebs were happy to take more of a sartorial risk at the Teen Choice Awards – like actor Harry Shum Jr, who went for some particularly jazzy trousers with gold accents on his collar.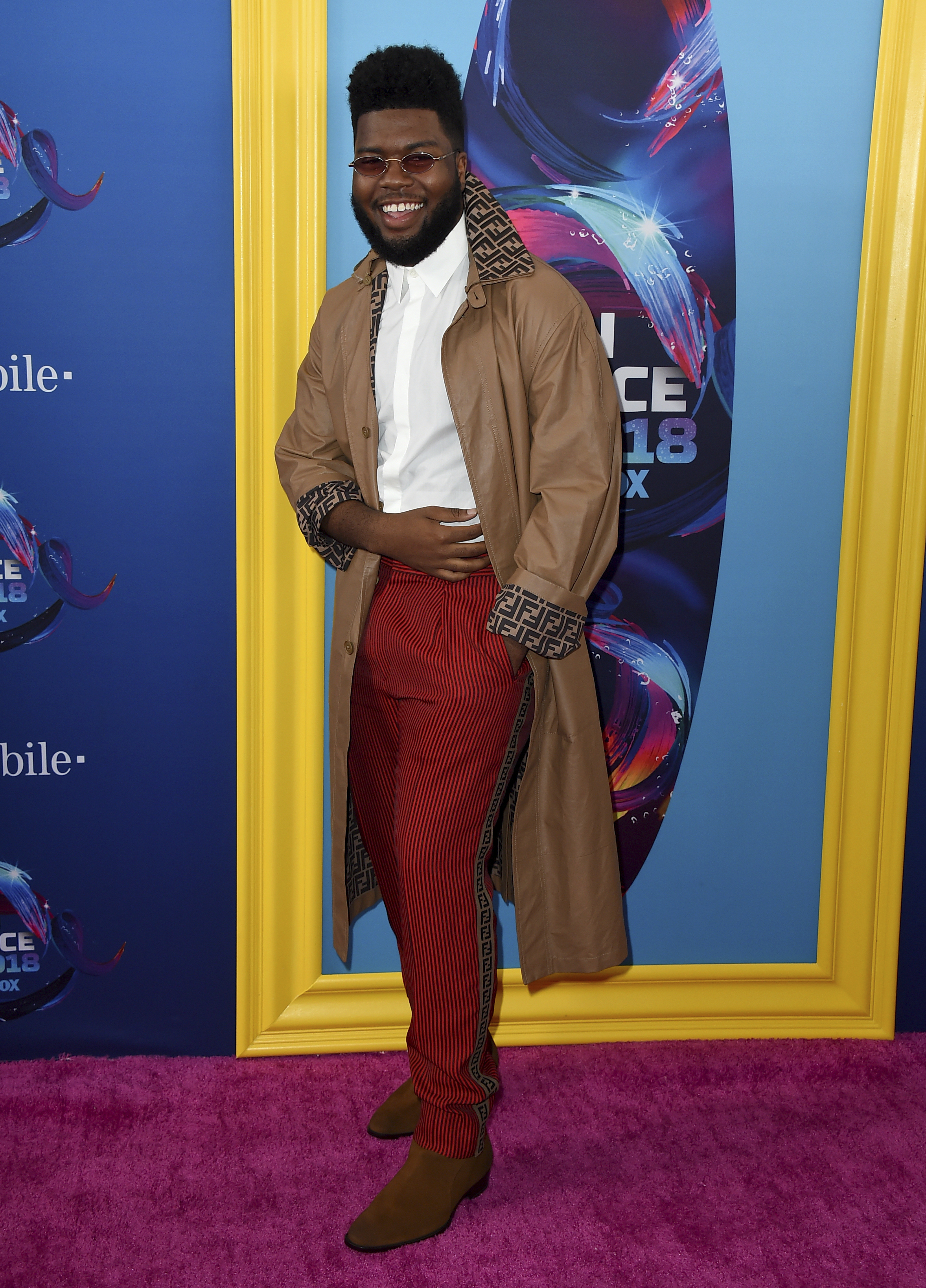 Singer Khalid couldn't have looked more stylish with lightly striped trousers and a jacket with a lining that really popped. He might have been a little hot in a trench coat during the August LA night, but we can't blame him for not taking it off – he looks great.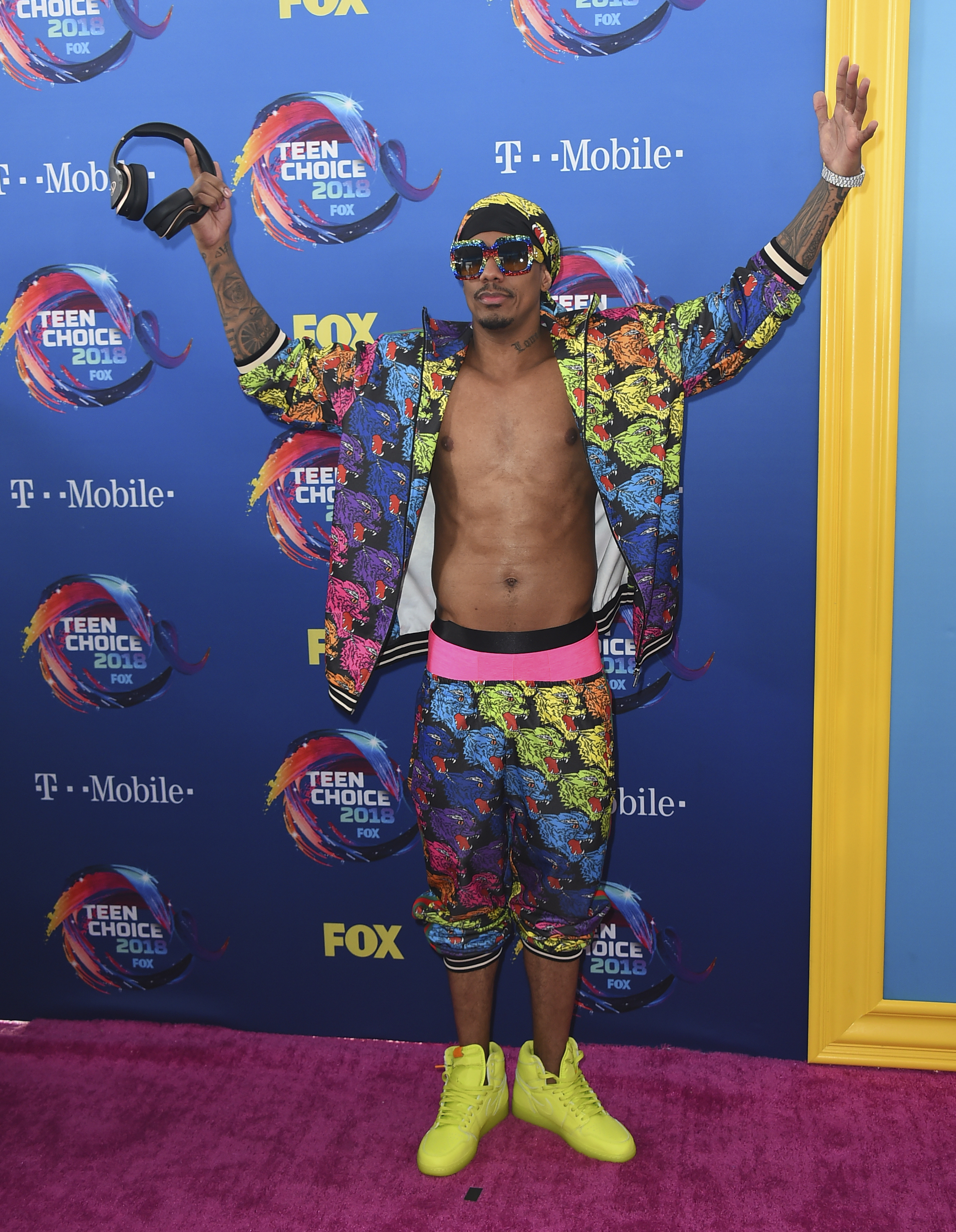 Nick Cannon's fluorescent, outrageously patterned get-up won't be for everyone (or anyone) – but we definitely respect him for taking a risk.
© Press Association 2018