Is it ever OK to wear black to a wedding?
6th Aug 18 | Beauty
As the Duchess of Sussex's dark outfit divides opinion, we ask an expert for their verdict.
After starring in the year's biggest wedding back in May, the Duchess of Sussex was merely a guest at a friends' nuptials on Saturday, but she still managed to spark some fashion controversy.
Meghan was in attendance as Prince Harry's childhood friend Charlie van Straubenzee married Daisy Jenks, and she wore a pleated shirt dress by Canadian brand Club Monaco, teamed with a black hat, clutch bag and heels.
While the midi-length frock, which was black at the top with green, white and pink panels on the skirt, had a lot of fans online and sold out within hours, some people have questioned whether such a dark outfit is appropriate for a wedding.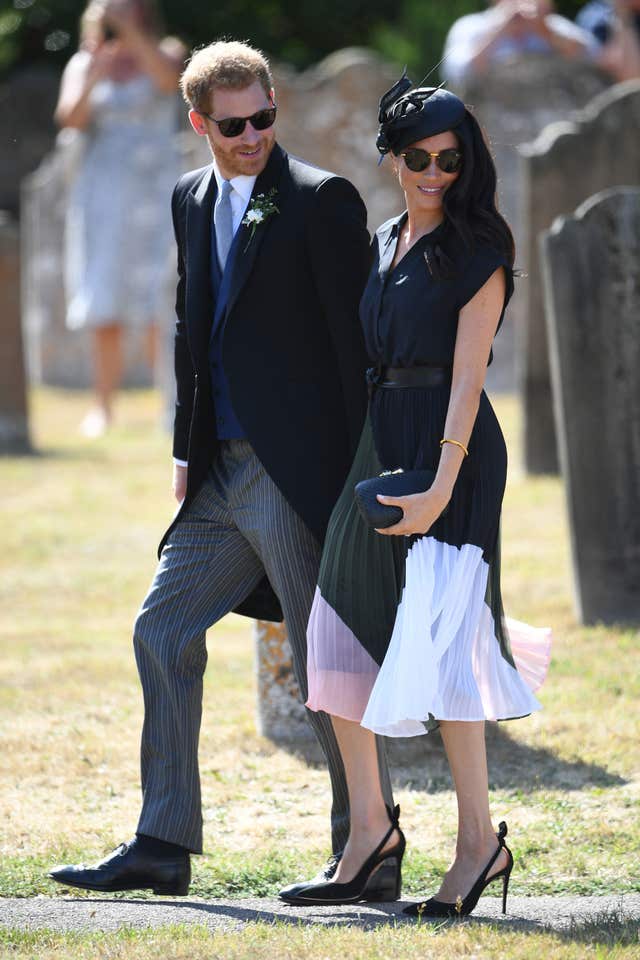 'This looks more like a funeral,' Tee_cota821 posted on Instagram.
'What is she wearing?' asked Edition_specials. 'More like a funeral attire than a joyous wedding! Just grotesque.'
The.vip.association commented: 'Totally wrong choice for a summer wedding… OMG who's the stylist?'
Others stepped in to defend Meghan's choice and there was a lot of debate about whether the dress was actually navy or black.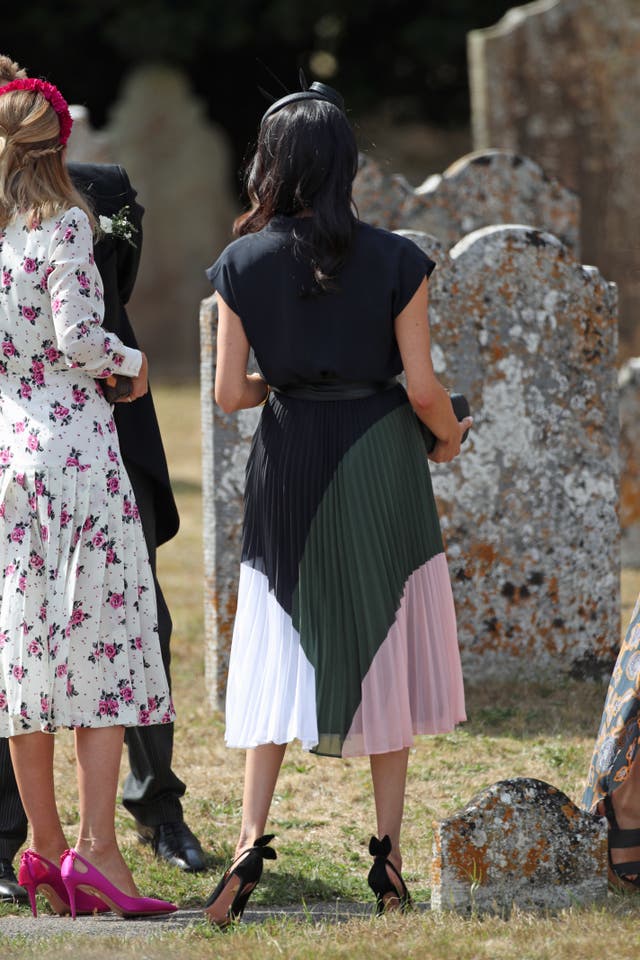 Belhernan pointed out: 'Nobody criticised Victoria Beckan for showing up at H&M [Harry and Meghan's] wedding in a navy blue dress. And she is a designer. People. It is OK to wear navy blue to a wedding.'
So who is right? To settle the issue once and for all we turned to fashion expert and shoe designer Aruna Seth.
"Generally the UK wedding etiquette is no white and no black," Seth says. "Especially black at a summer wedding is a big no-no.
"Meghan should have chosen a nice pastel colour or a floaty, floral dress – this would have been more summer wedding appropriate.
"We have yet to see Meghan choose something feminine and girly, so it would have been more exciting."
Seth believes it might be the transatlantic difference that made Meghan choose her dark dress.
"Maybe it's because she is American there is an exception, but in the UK it's not acceptable wedding attire etiquette."
So there you have it, words to remember when you're shopping for your next wedding outfit – unless it's in the US, of course.


© Press Association 2018