Forget all the on court action, this is what stylish stars wore to watch Wimbledon
16th Jul 18 | Fashion
Everyone from Drake to Kate have been watching the tennis.
Due to a strict dress code on the Wimbledon court, our favourite tennis stars can't experiment too much in the fashion department.
Luckily, this doesn't apply to spectators. As it's such a high profile event, all the famous faces attending know they have to make sure that they're impeccably dressed for the photographers.
Now that Wimbledon is just Wimble-done (sorry), what better time to have a look back at all the tennis-loving celebs dressed to the nines.
The whites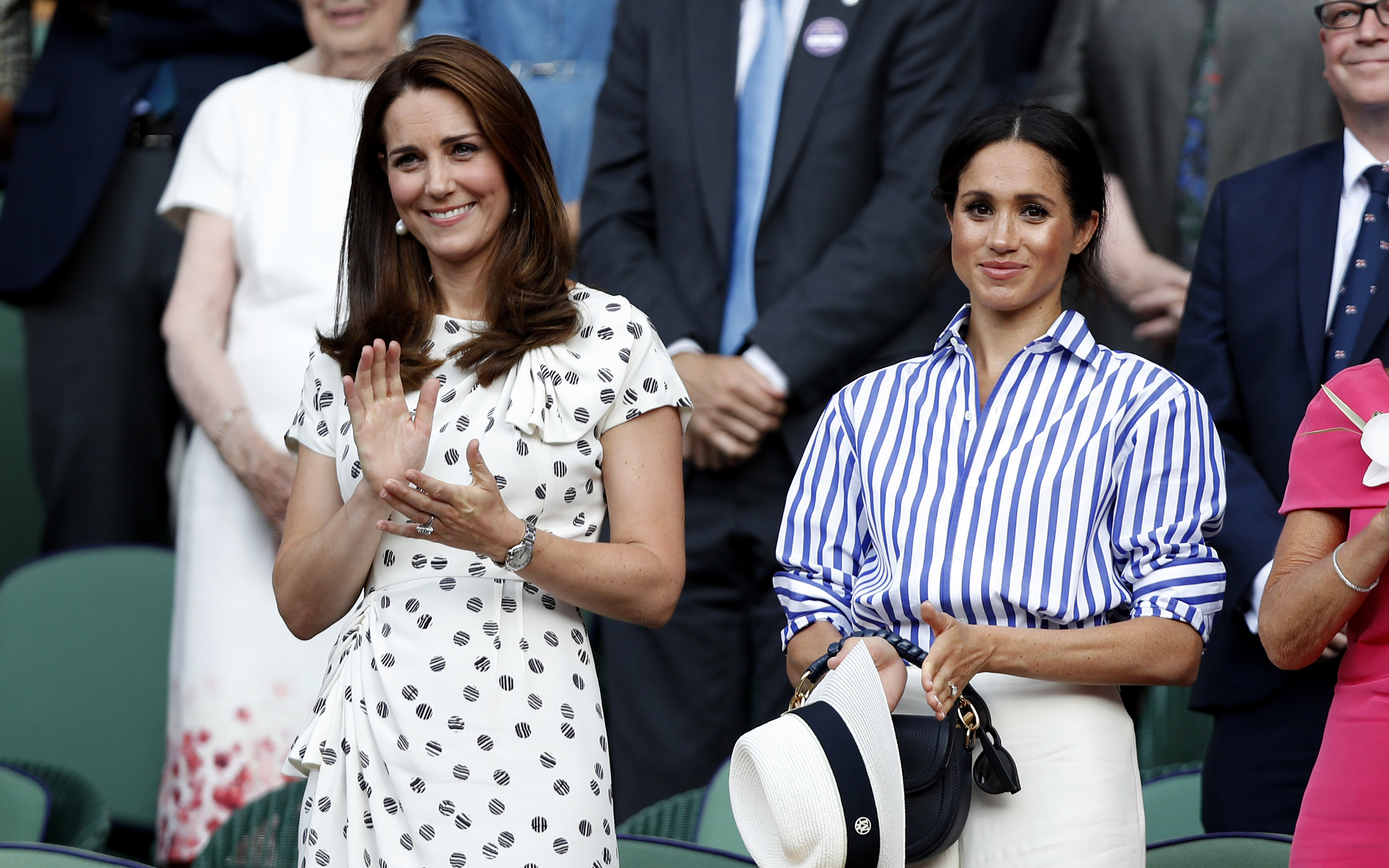 Even though they weren't sponsored by Nike, a lot of celebs, and some royals, went with the tennis theme and donned white. For the women's final, the Duchess of Cambridge wore a fitted white polka dot dress by Jenny Packham, while the Duchess of Sussex kept cool in an oversized white and blue stripped shirt and white trousers, both Ralph Lauren. It was Kate and Meghan's first solo outing together.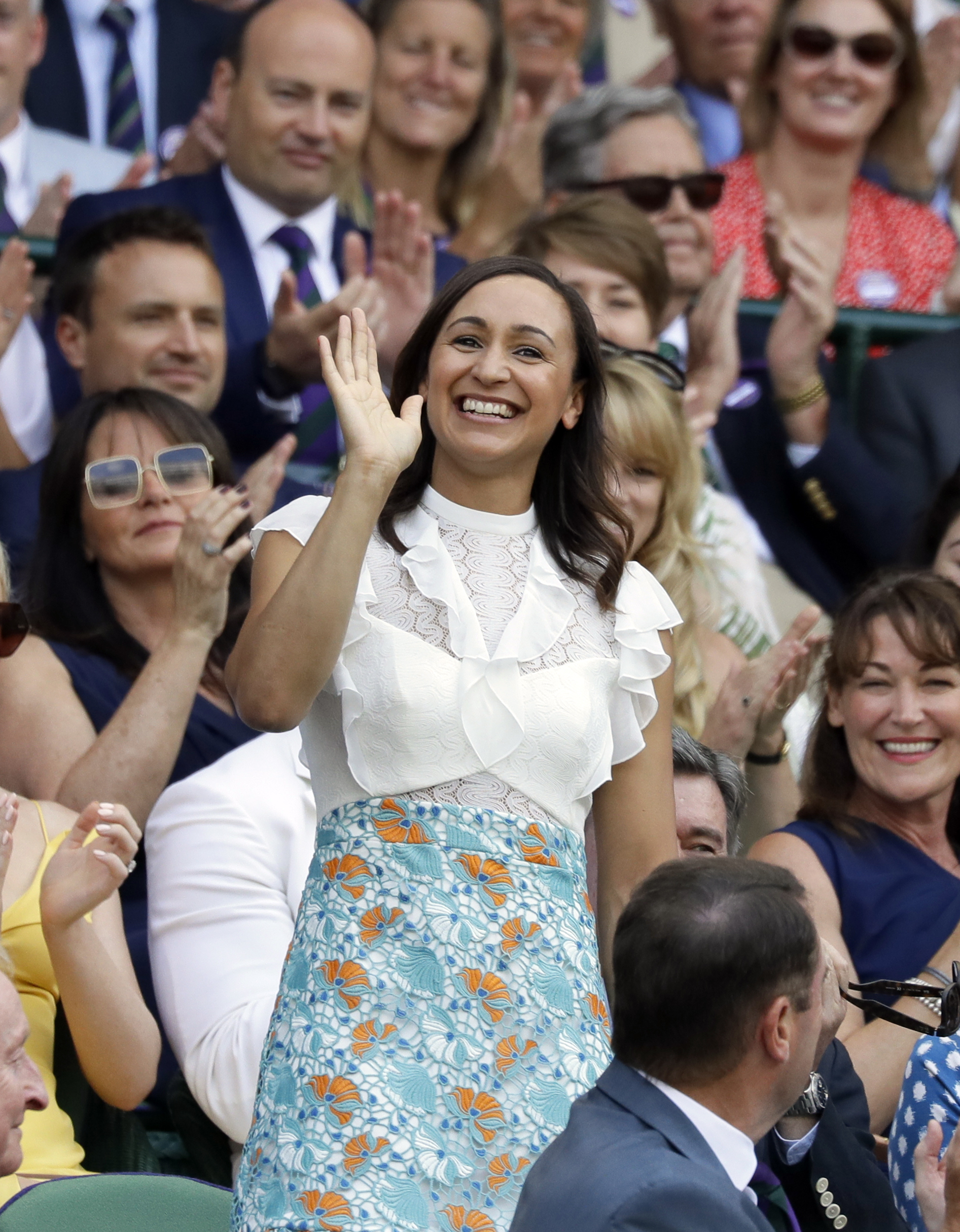 Jessica Ennis-Hill looked like she was enjoying not having to the pressure of competing for once, and paired her white blouse with a pretty and perfectly summery blue and orange floral skirt.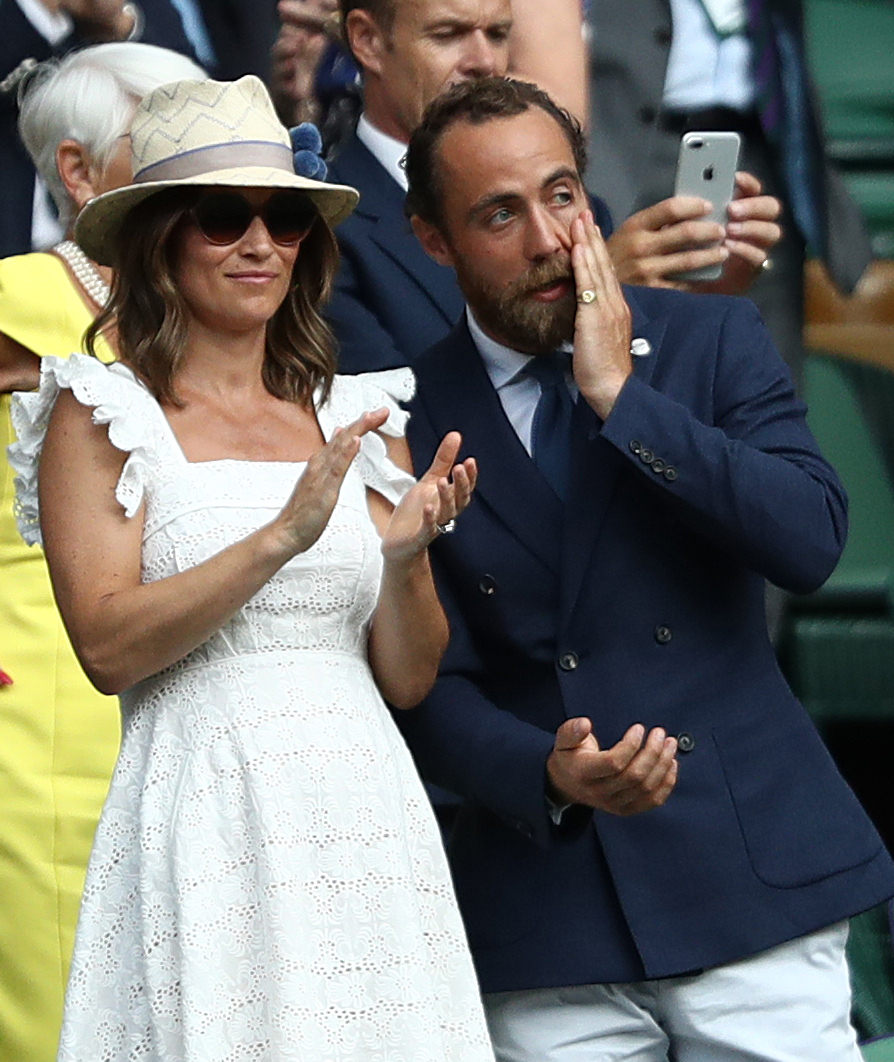 Pippa Matthews watched a match with her brother James Middleton, in the ideal white broderie anglaise summer dress by designer Anna Mason. As Matthews is pregnant, sadly she would've had to give the Pimms a miss and settle for the strawberries and cream instead.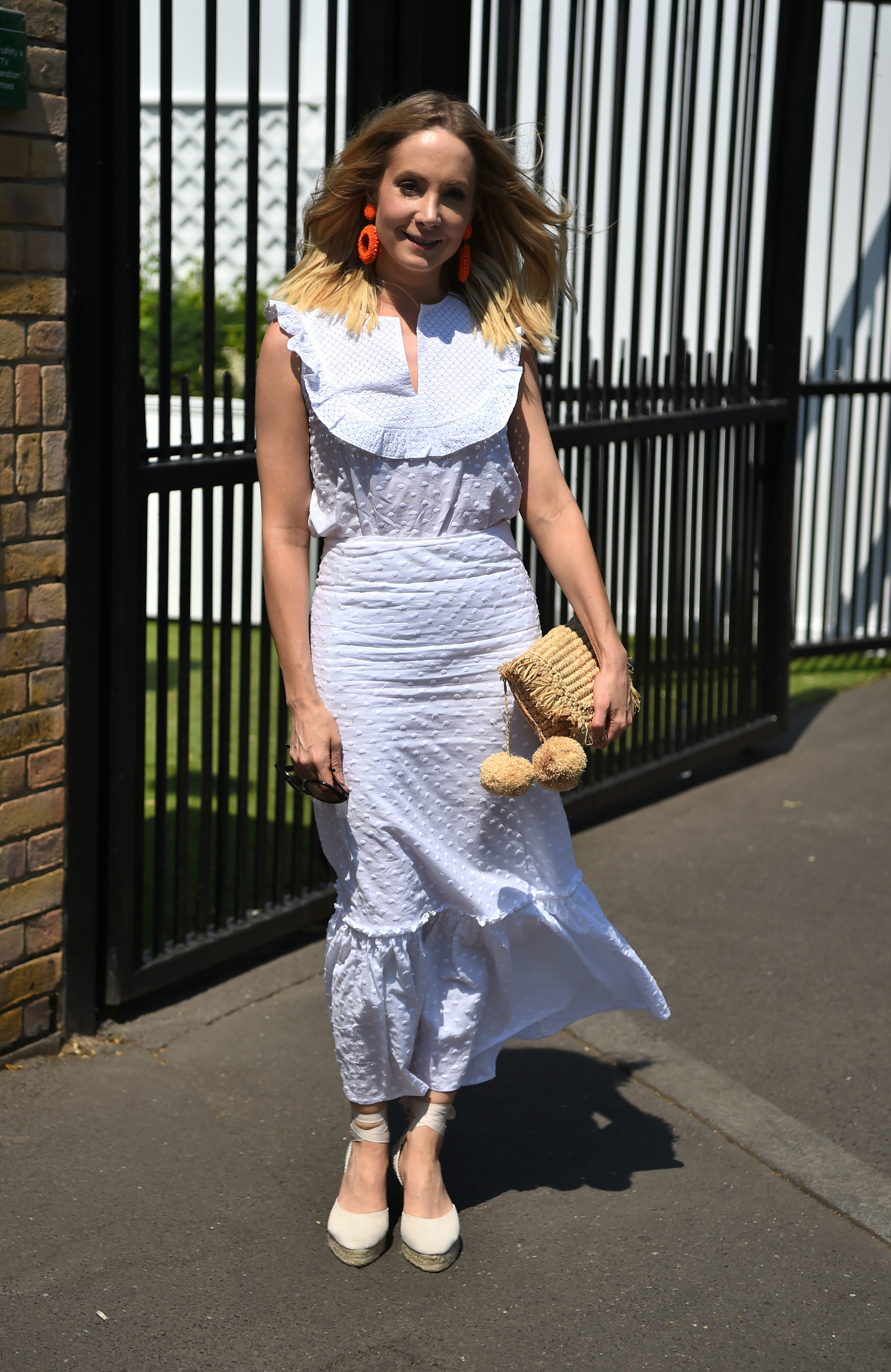 We wonder if actor Joanne Froggatt debriefed with Matthews before she came, because the two were wearing very similar white outfits. Froggatt's is actually a skirt and blouse combo from Madderson London, and bonus points for her orange earrings that brighten everything up.
Ralph Lauren hosted a Wimbledon party with Vogue, which saw all of London's beautiful people descend onto the tennis. The overwhelming theme of the day for Anya Taylor Joy, Lara Stone and Alexa Chung seemed to be white – we just hope they didn't accidentally spill anything down themselves during the exclusive lunch.
Whilst many of the women came in summer dresses, actor Michelle Dockery rocked a chic boxy white shirt and navy suit trousers. We're also going to include a bonus picture of her sunglasses, which are absolutely killer.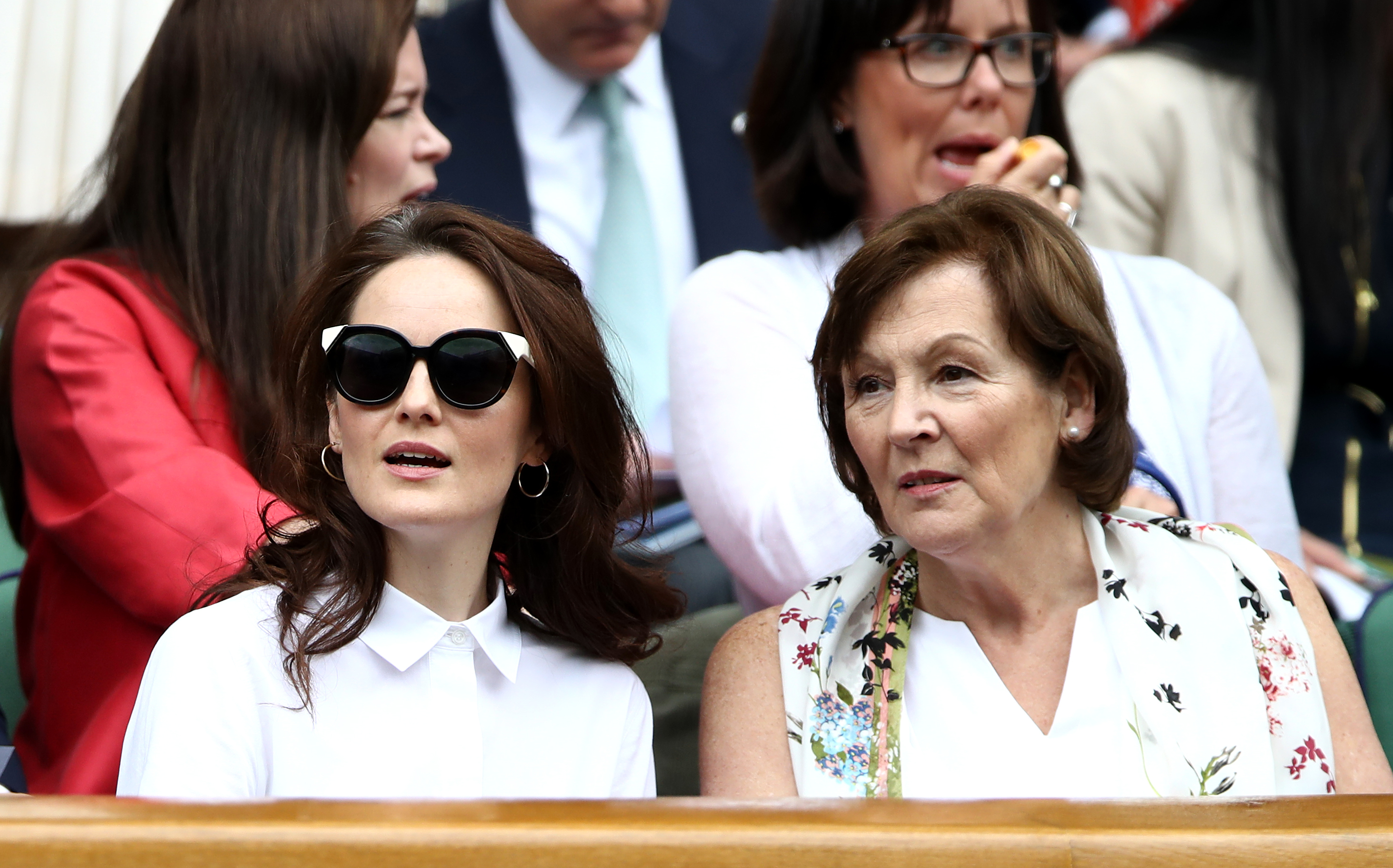 The colours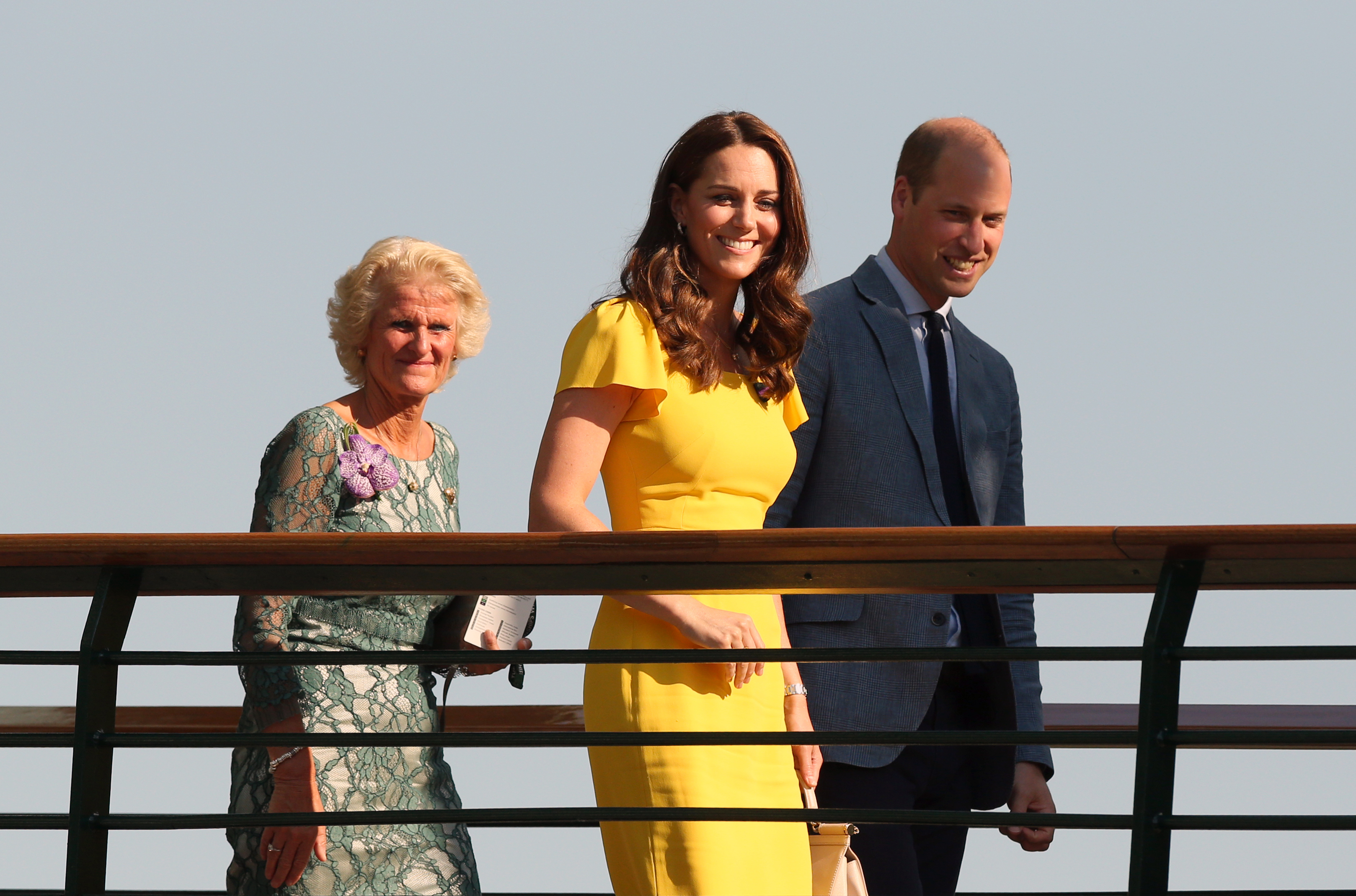 Kate joined her husband for the men's singles final in a bright yellow dress by Dolce and Gabbana – worth an eye-waterring £1,352 from the brand's Resort 17 collection.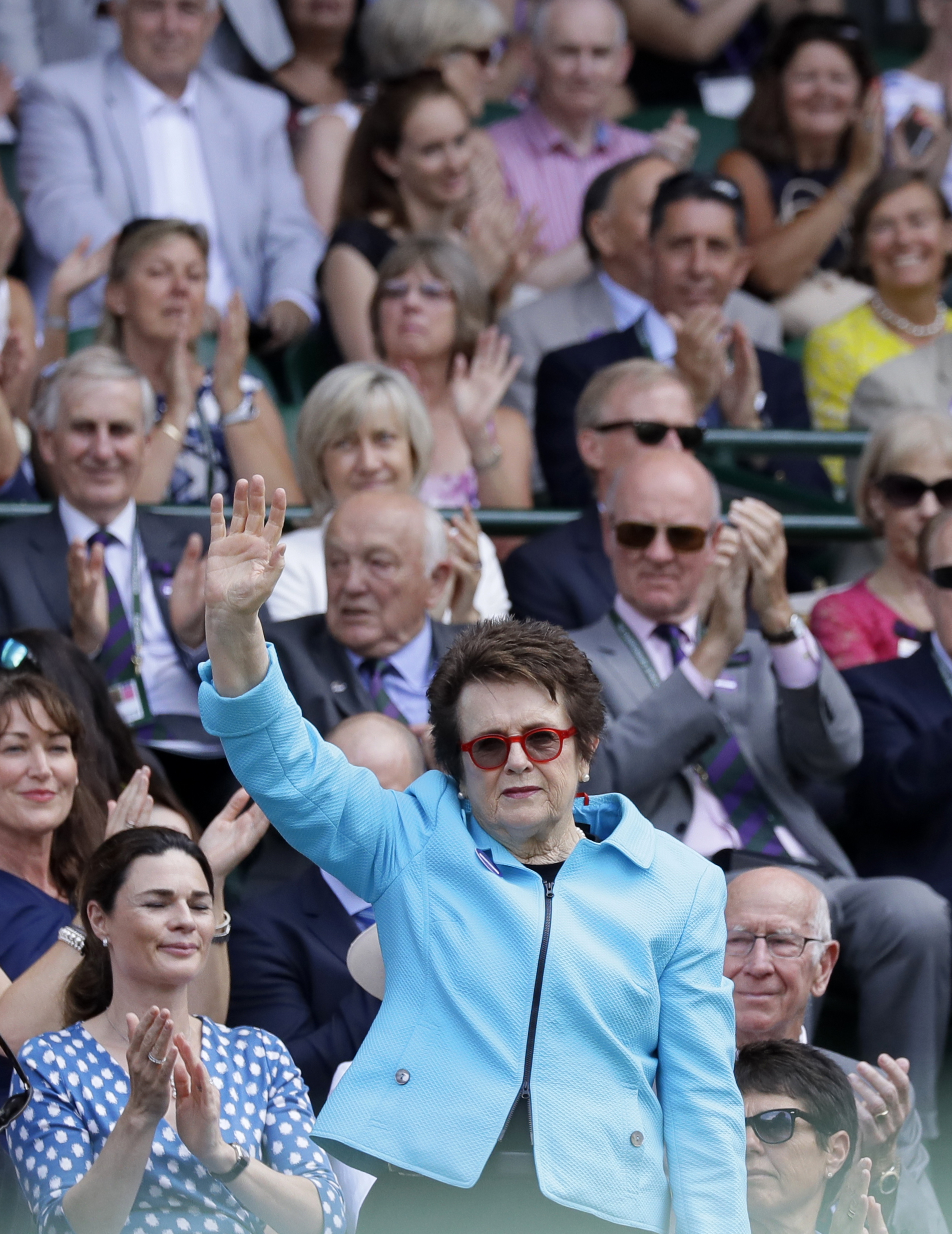 Even though you can't go far wrong with whites to Wimbledon, we're definitely glad that some other spectators opted for splashes of sartorial colour. Shout out to the tennis Billie Jean King, who looks phenomenal in a sky blue jacket.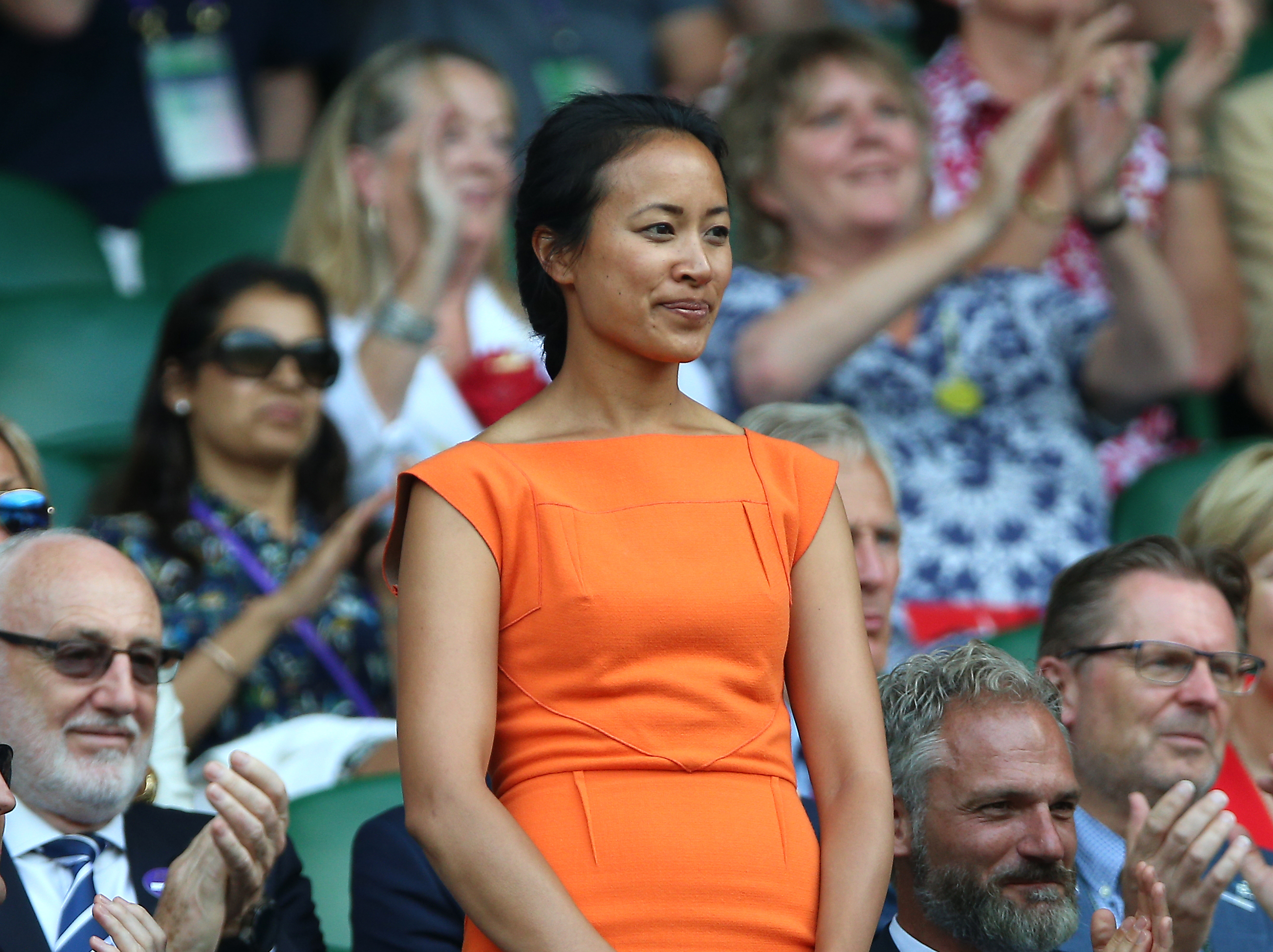 British player Anne Keothavong came to show her support at Wimbledon, wearing a dress that couldn't be further from her tennis days. This shade of orange isn't for the shy or retiring, and it looks incredible on Keothavong.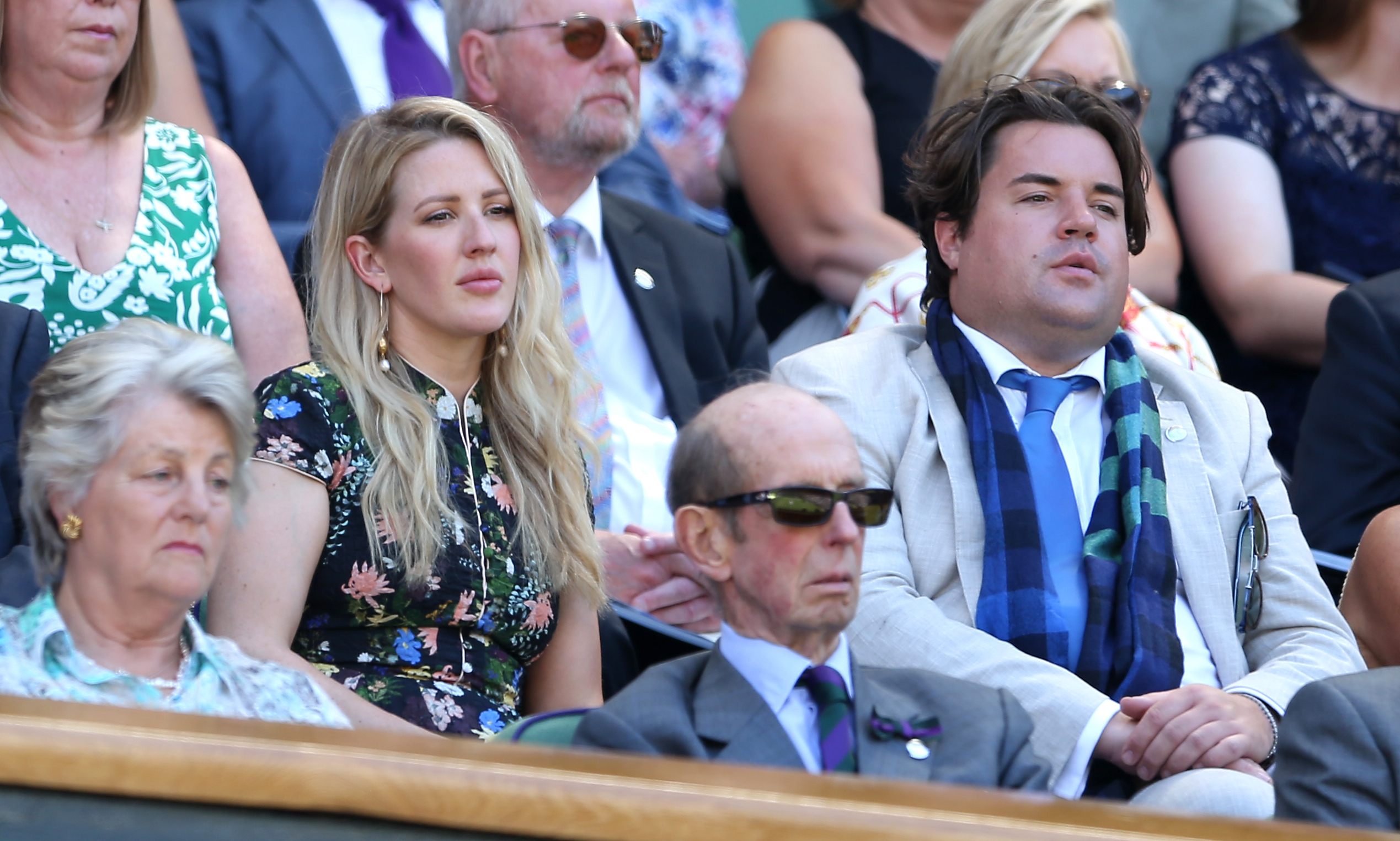 Florals are a summer staple, and Ellie Goulding is showing us how to really nail the look. We'd want to copy her – however we have a sneaking suspicion that Erdem is just a bit out of our price range.
The men
Most men attend Wimbledon in snappy suits. They look sharp but not particularly remarkable, which is why we spend a whole lot more time ogling over what the women are wearing. However, there are always a few men who make a fashion statement every year – either good or bad. Props to Cliff Richard for donning a suit that is far from boring, with the jacket looking like a collage of peacock feathers.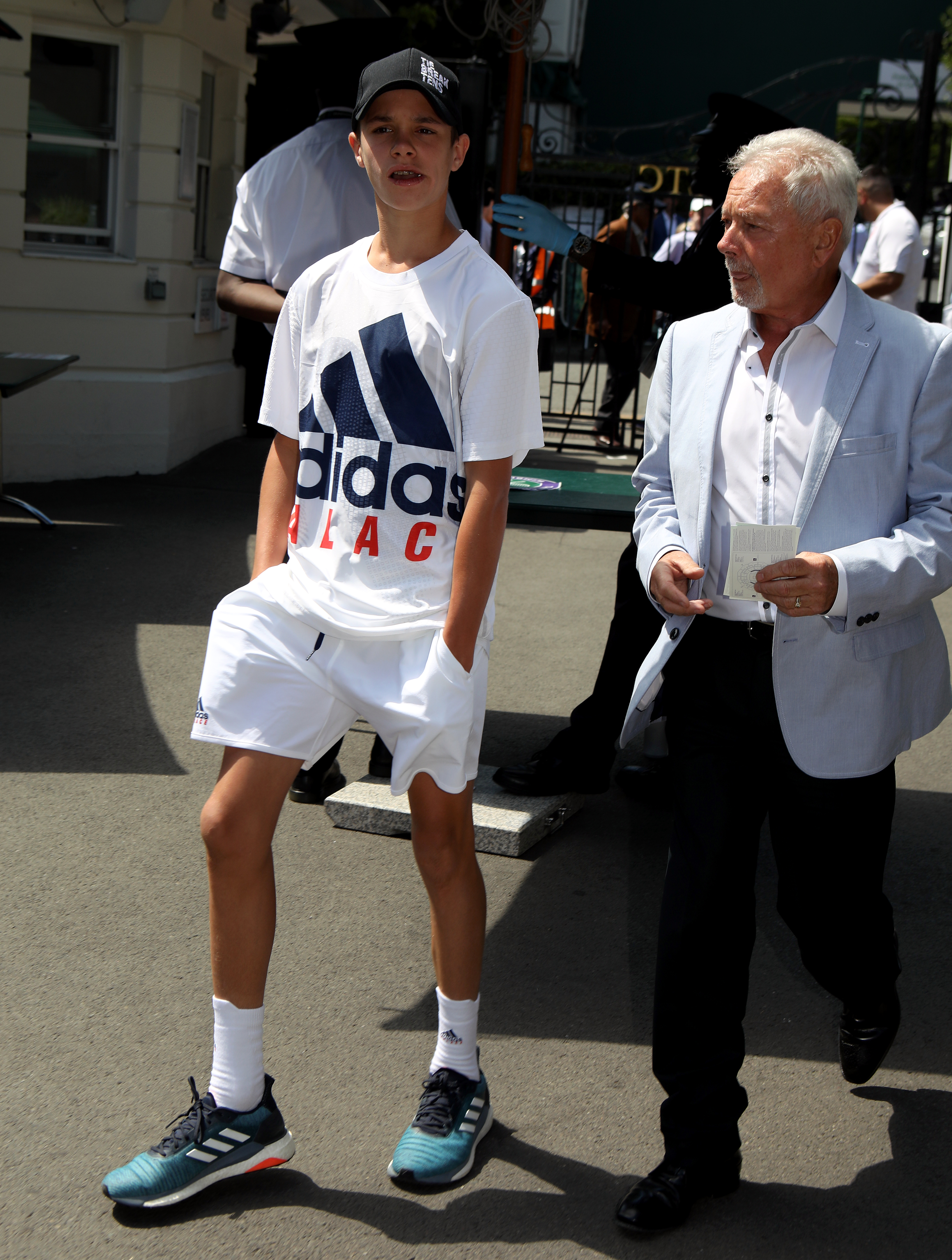 Romeo Beckham is only 15 so can be given a free pass from fashion critique, but in this all-white outfit it looks like he may have turned up to play tennis rather than watch it.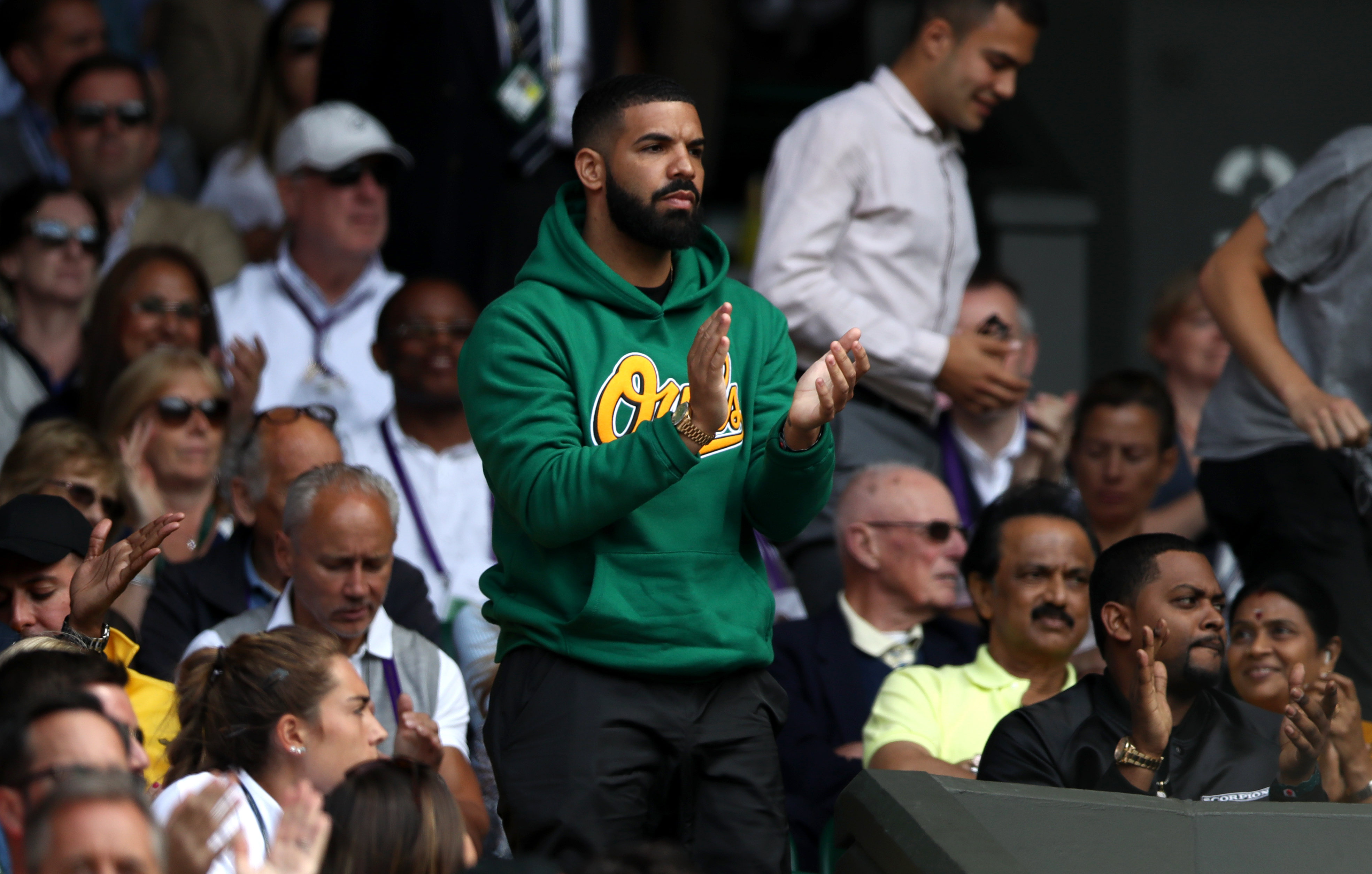 Drake is 31 years old, so no free pass for him. He turned up to Wimbledon to watch Serena Williams on centre court, and apparently missed the suit memo. Instead, he wore a green hoodie from his own brand Ovo. For a millionaire rapper attending a big event, he probably could have made a little bit more effort.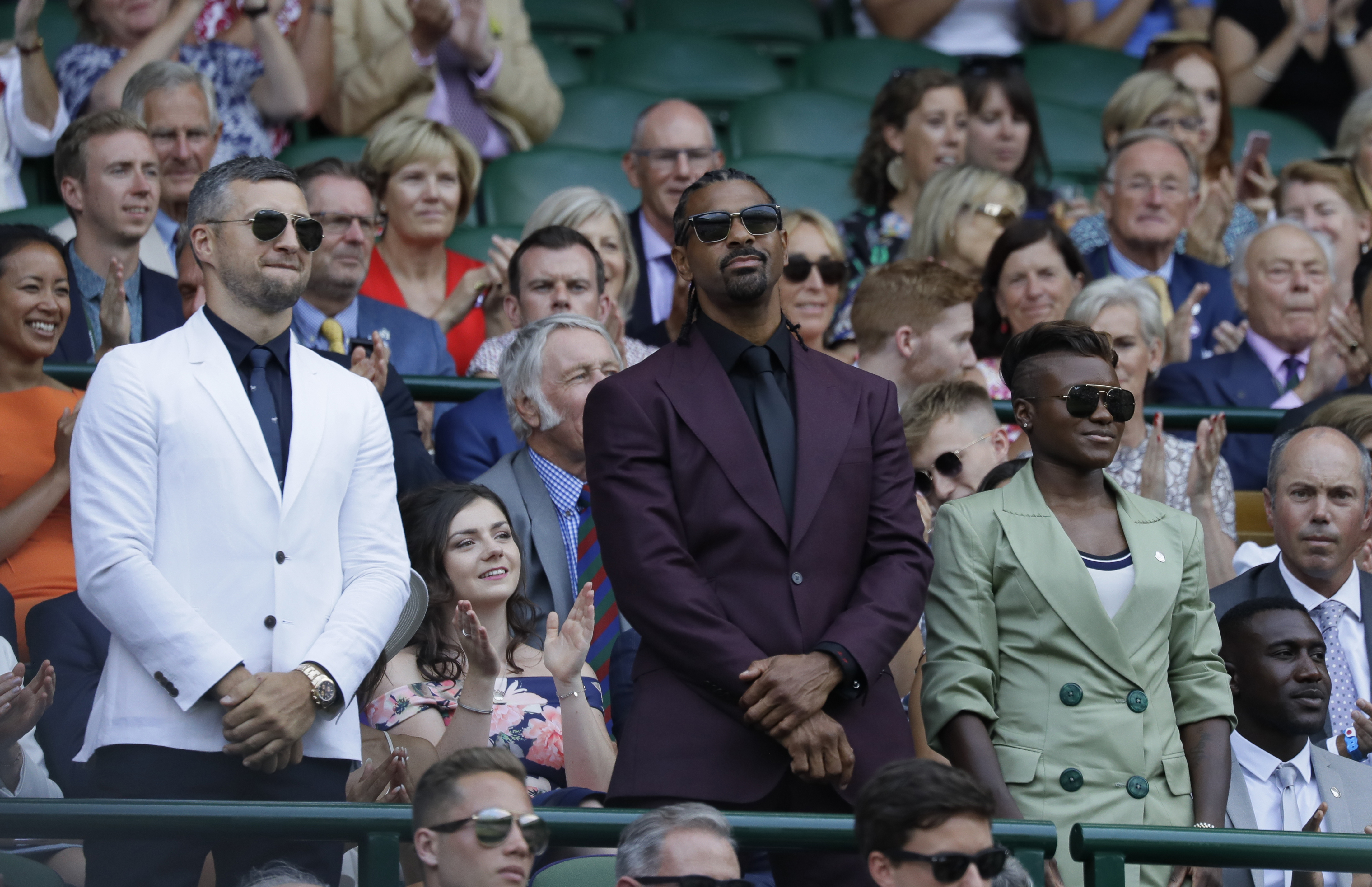 Yes, we know that this trio is not all male, but we're putting boxing legends Carl Froch, David Haye and Nicola Adams in this category anyway purely on the strength of their collective suit game. Froch mixed things up with a white jacket, Haye chose a deep plum colour and Adams went for a particularly interesting double-breasted green affair. Top marks for experimentation for all of them.
© Press Association 2018