From florals to feathers, these are all of the hat trends we've seen at Ascot
22nd Jun 18 | Beauty
The royals really brought their fashion A-game to the event.
Sure, the whole point of Royal Ascot is horse racing, but let's face it – most of us are more interested in what racegoers are wearing.
With such strict sartorial rules in each of the enclosures, attendants have to put a lot of thought into what they wear. While the main event is usually the dress, that's not quite the case at Ascot.
Instead, the hat is really where it's at. People go above and beyond with their millinery, so as the event draws to a close, we've collected some the key trends in headgear we've seen so far.
Florals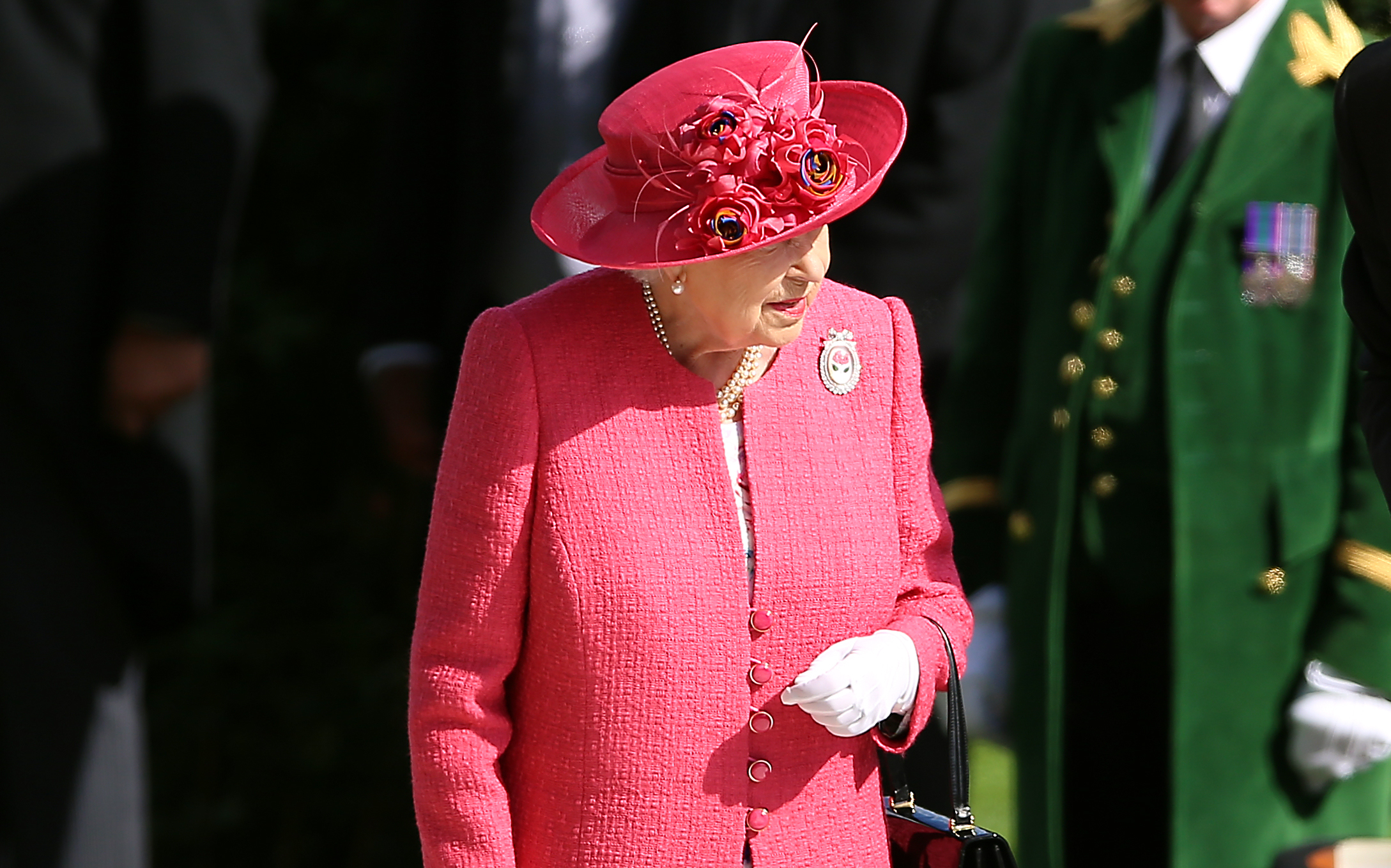 One trend you can consistently rely on at Ascot is florals. Nothing is more summery than flowers adorning your hat, and no one knows this better than the Queen. She's a huge fan of horse racing and religiously attends the event.
This year she visited on multiple days, each time wearing some kind of coloured hat with flowers on the side.
Straw bags have become increasingly popular; it would seem this racegoer has transferred the trend to her headgear, and to great success.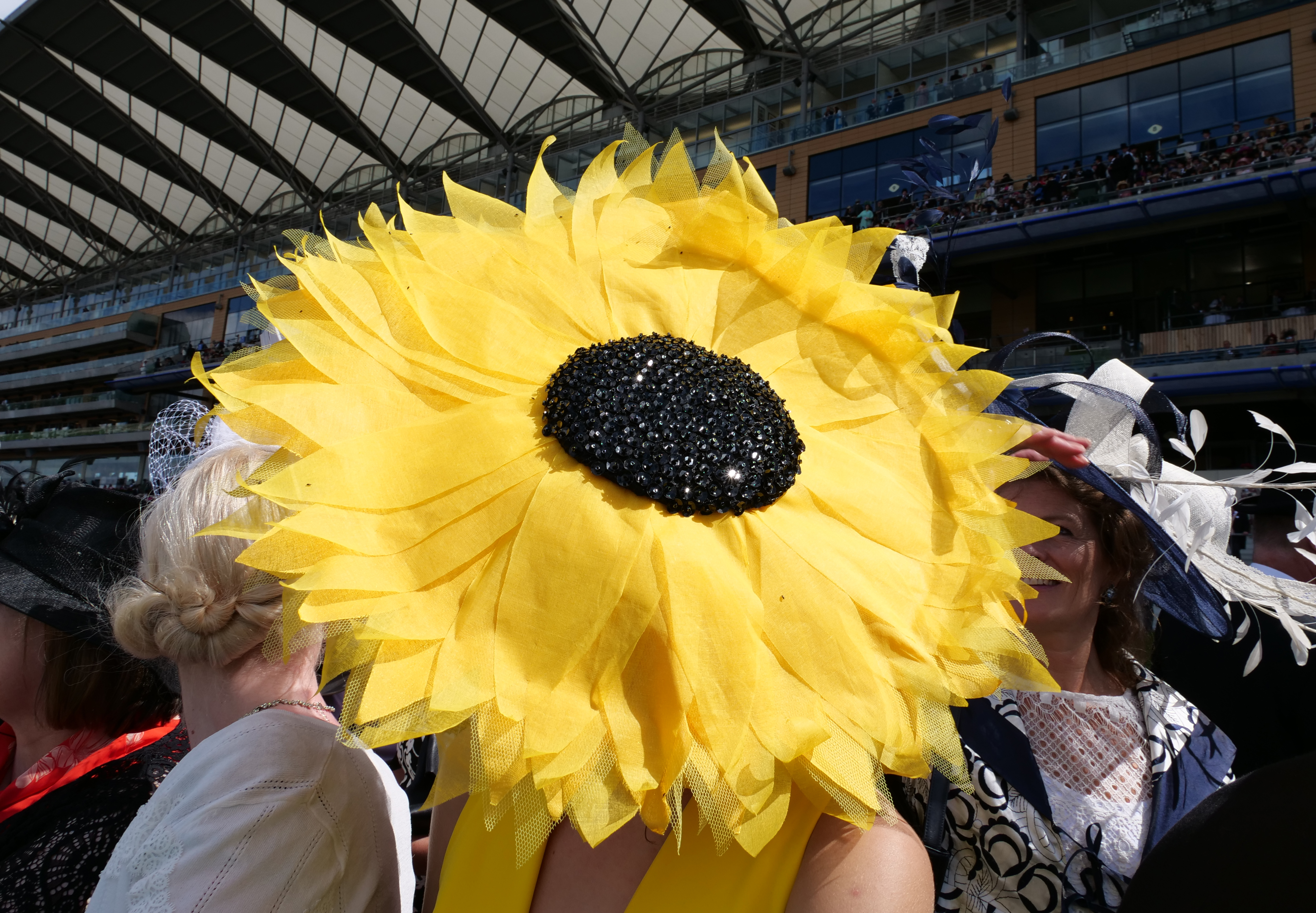 While most hats feature a collection of flowers, this one took things in a different direction and made the entire piece one big sunflower. Subtle it was not – but at least her friends would have had no trouble spotting her in a crowd.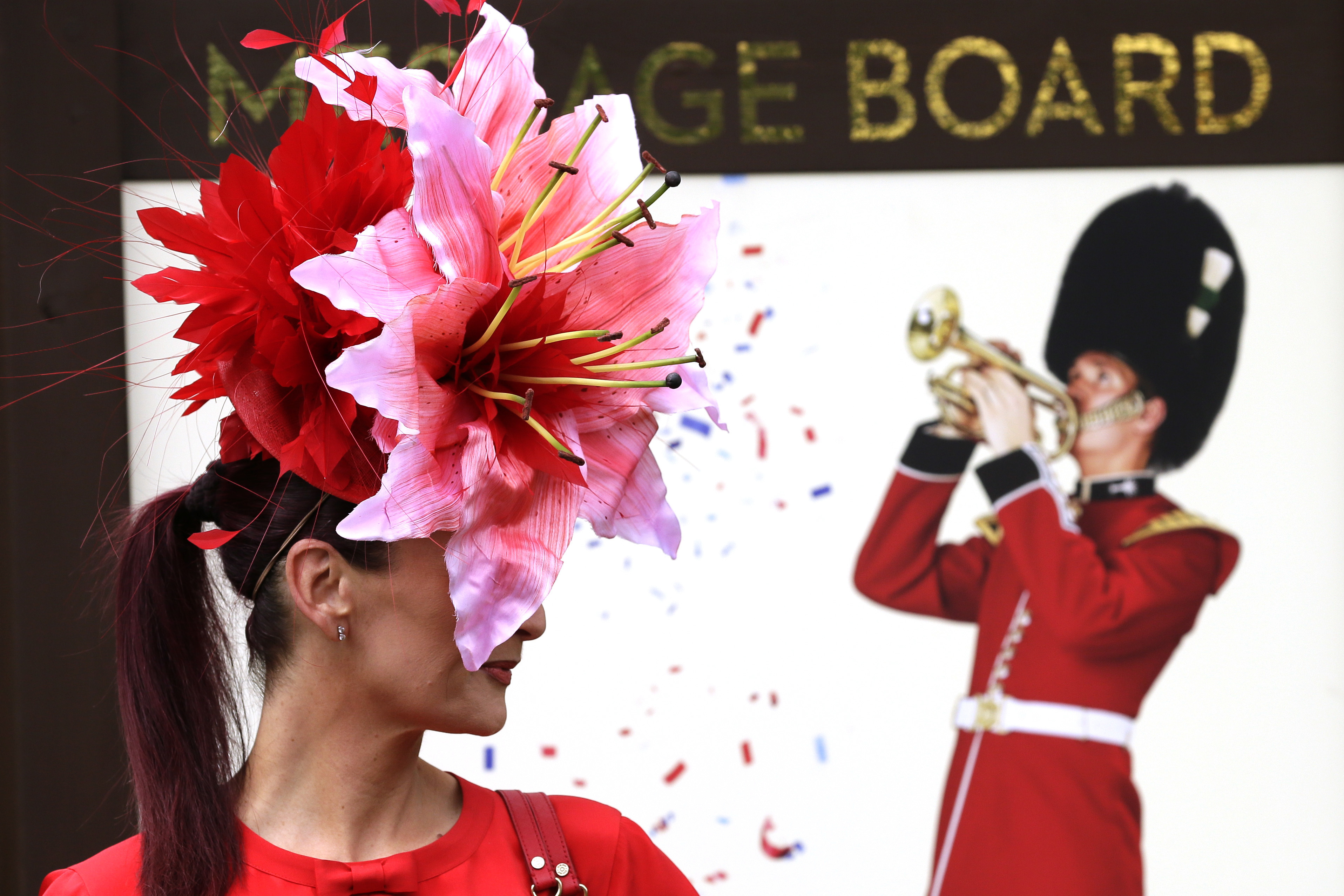 The Queen's interpretation of the floral theme is definitely on the more low-key side of things, but some take things one step further. Still florals, but a whole lot bigger…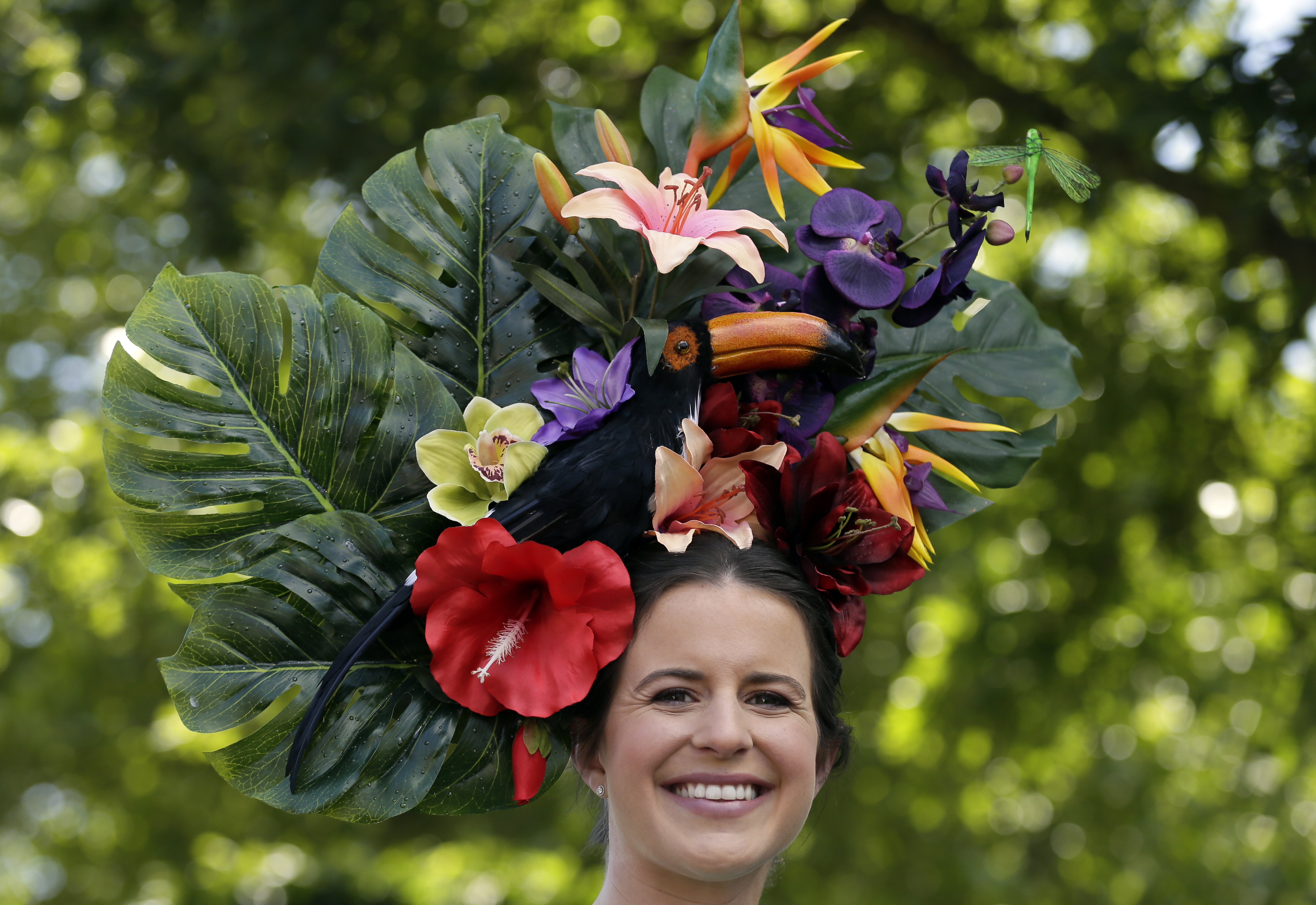 Feathers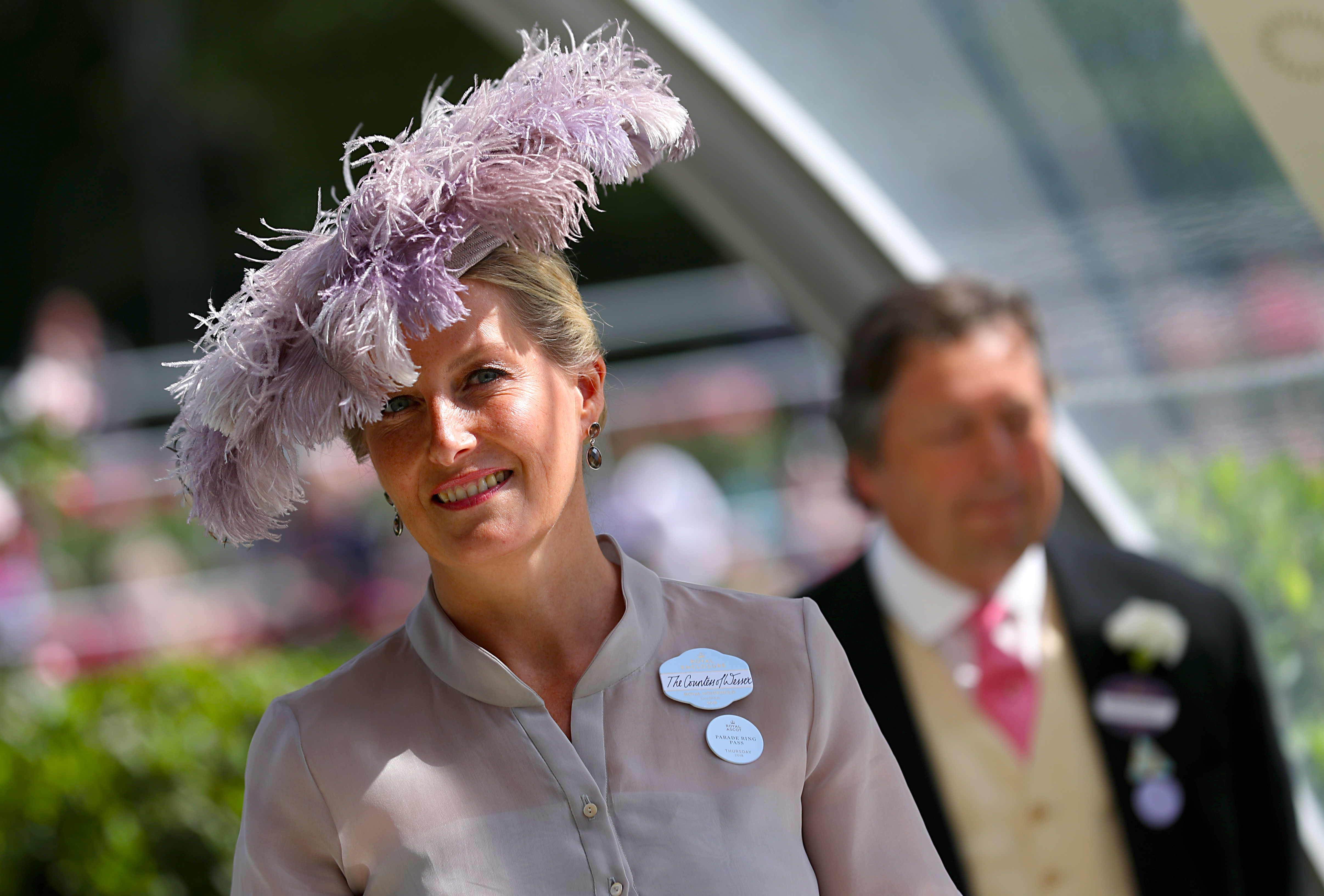 Almost as classic as floral hats is the trend for feathers. The Countess of Wessex matched her outfit with a feathery lilac hat. She's been to Ascot on more than one day this year too, and became the first royal to wear a jumpsuit in the Royal Enclosure – an item of clothing that used to be banned.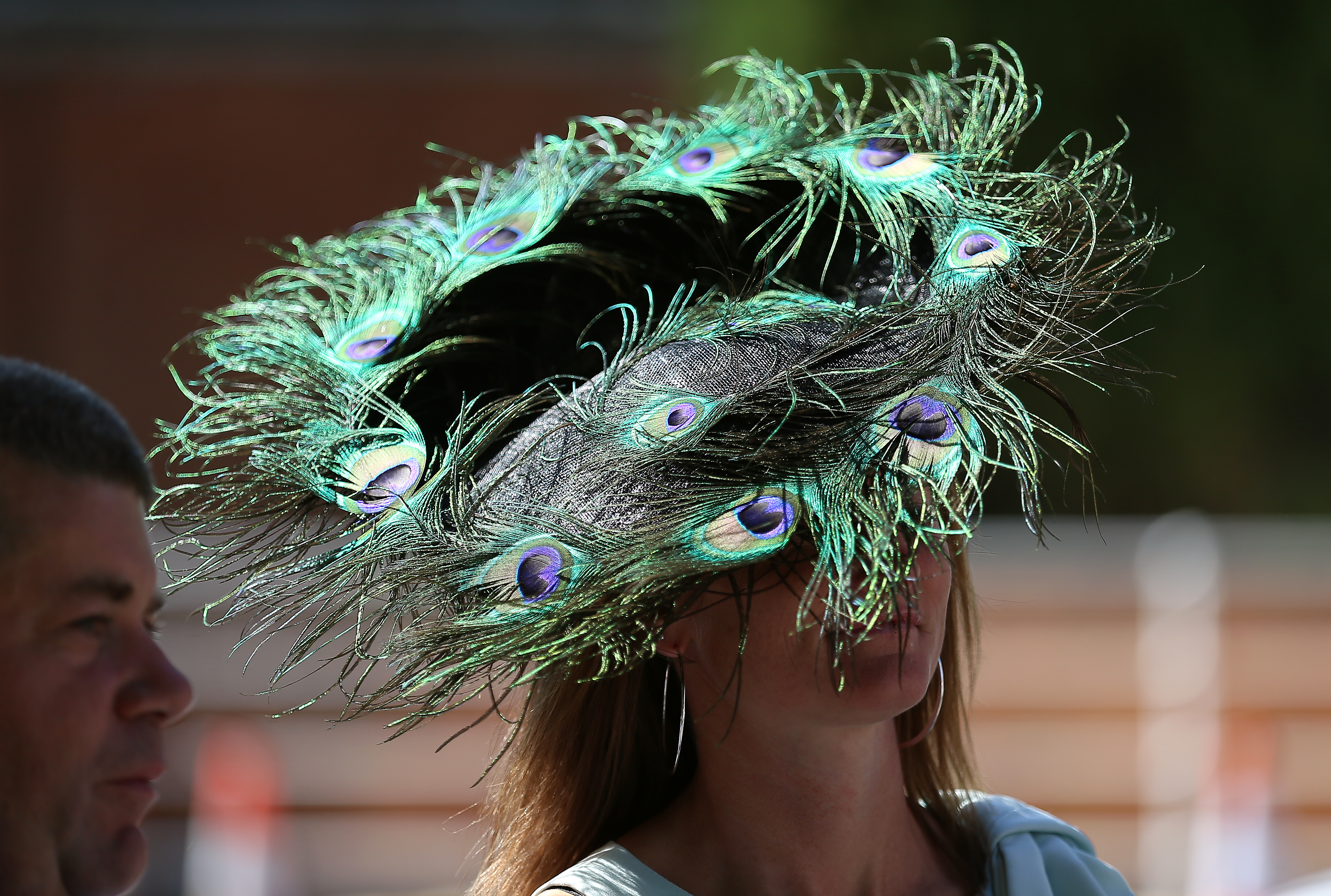 Peacock feathers were particularly popular this year – this racegoer was by no means the only person we saw sporting it. We can't blame her, the iridescent colours in the feathers mean you have plenty of choice when deciding what colour outfit to match it to.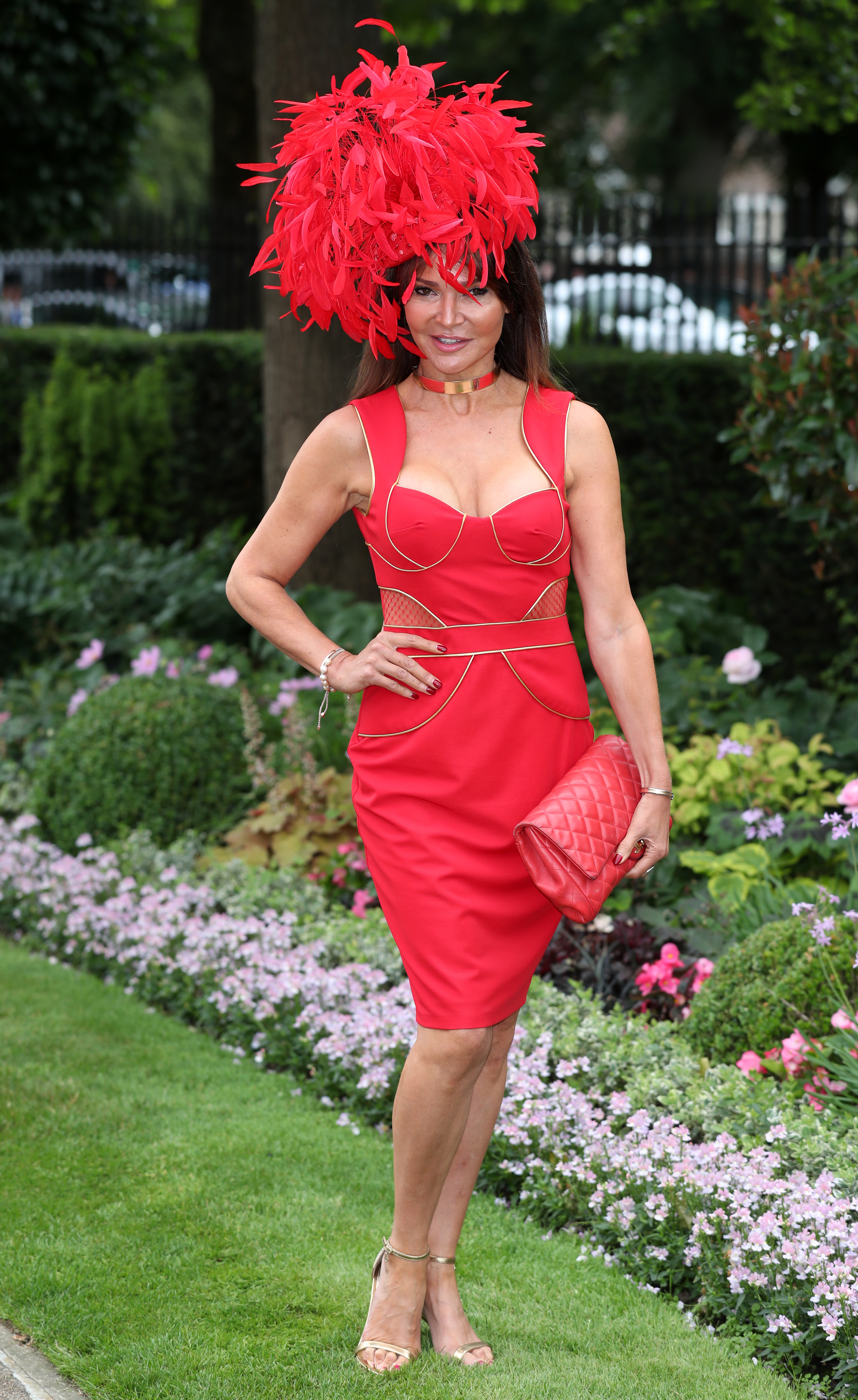 This attendant definitely showed how OTT you can go with feathers, with her showgirl-esque scarlet red headpiece.
Monochrome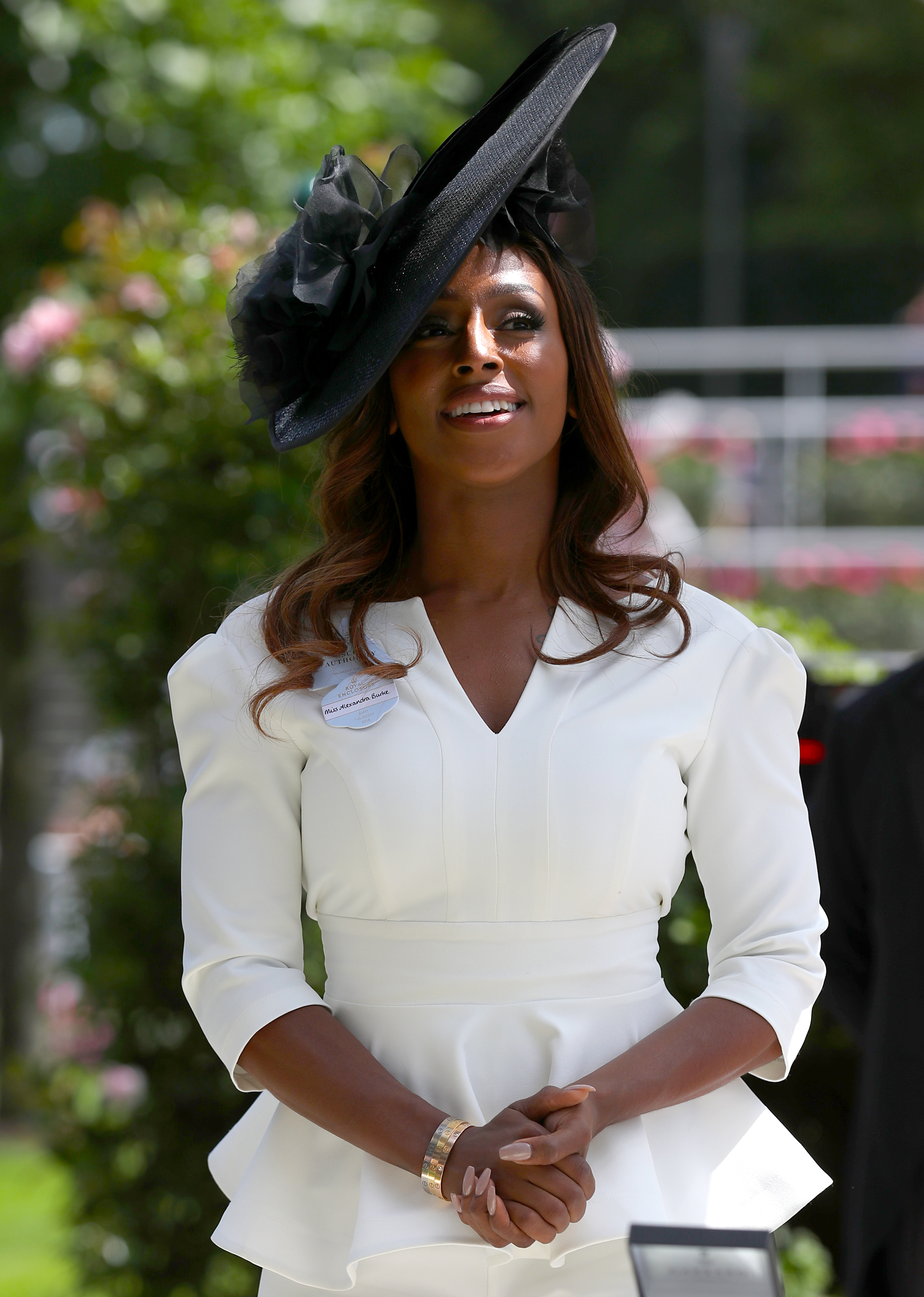 As Ascot is a summer event, it's par for the course to see florals and bright colours. However, there were a select few who braved the monochrome trend. It's a particularly tricky one to pull off as you don't want to look too wintry, but singer Alexandra Burke managed to nail the look by off-setting her black hat with a white structural dress.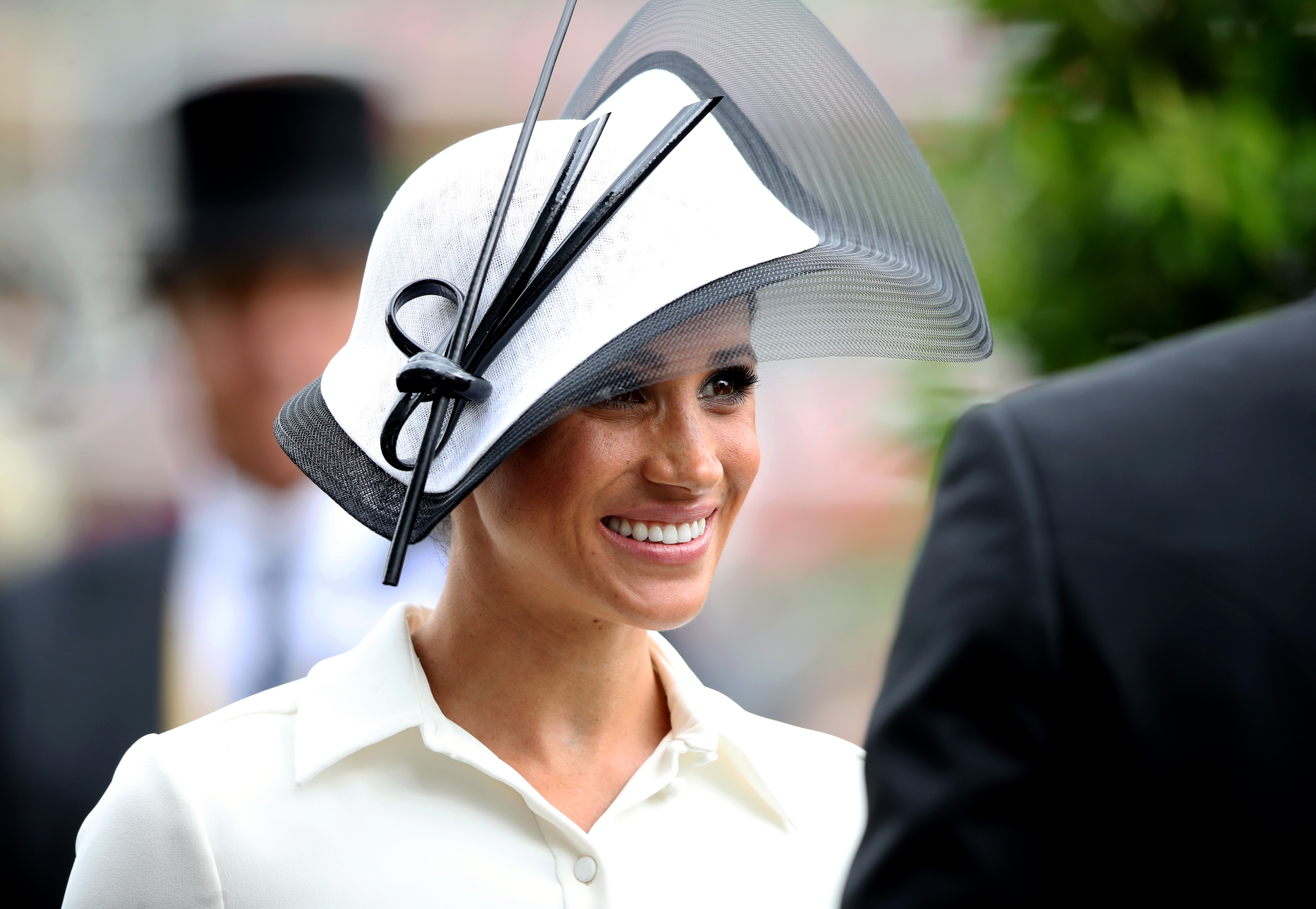 Interest in what the Duchess of Sussex wears to royal engagements shows no sign of slowing down. Perhaps in a nod to her recent nuptials, Meghan's interpretation of the monochrome trend was through a white Givenchy dress by Clare Waight Keller, who also designed her wedding dress, topped off with a black and white Phillip Treacy hat.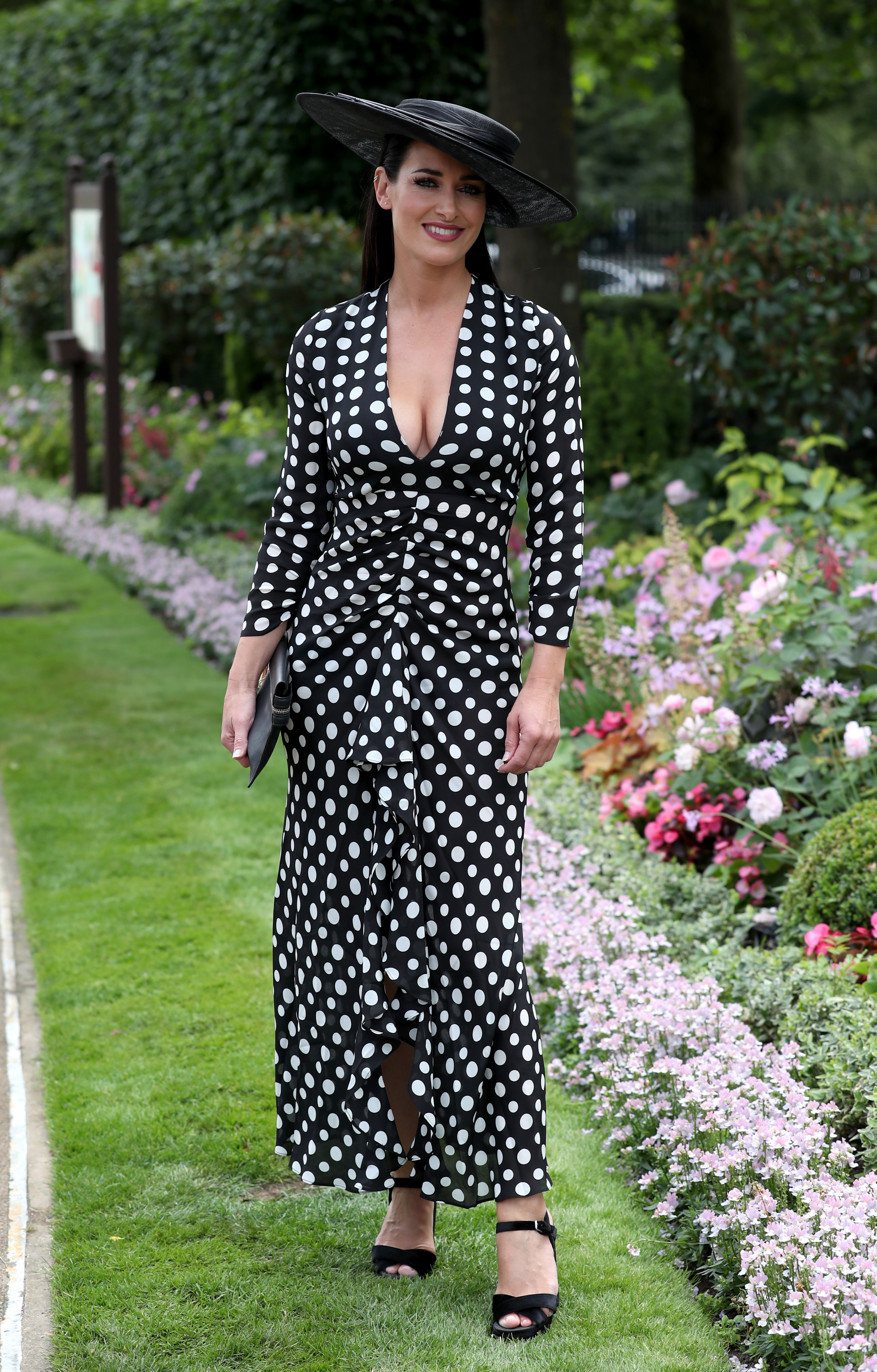 Kirsty Gallacher resisted the temptation to go for a huge hat, instead opting for a sleek black headpiece. We don't know about you, but her look seriously reminds us of Julia Roberts' spotty outfit in Pretty Woman when she goes to the polo.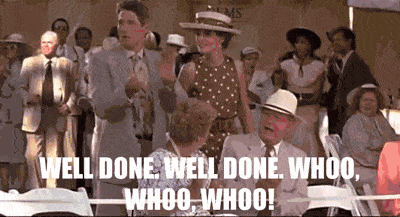 Sculptural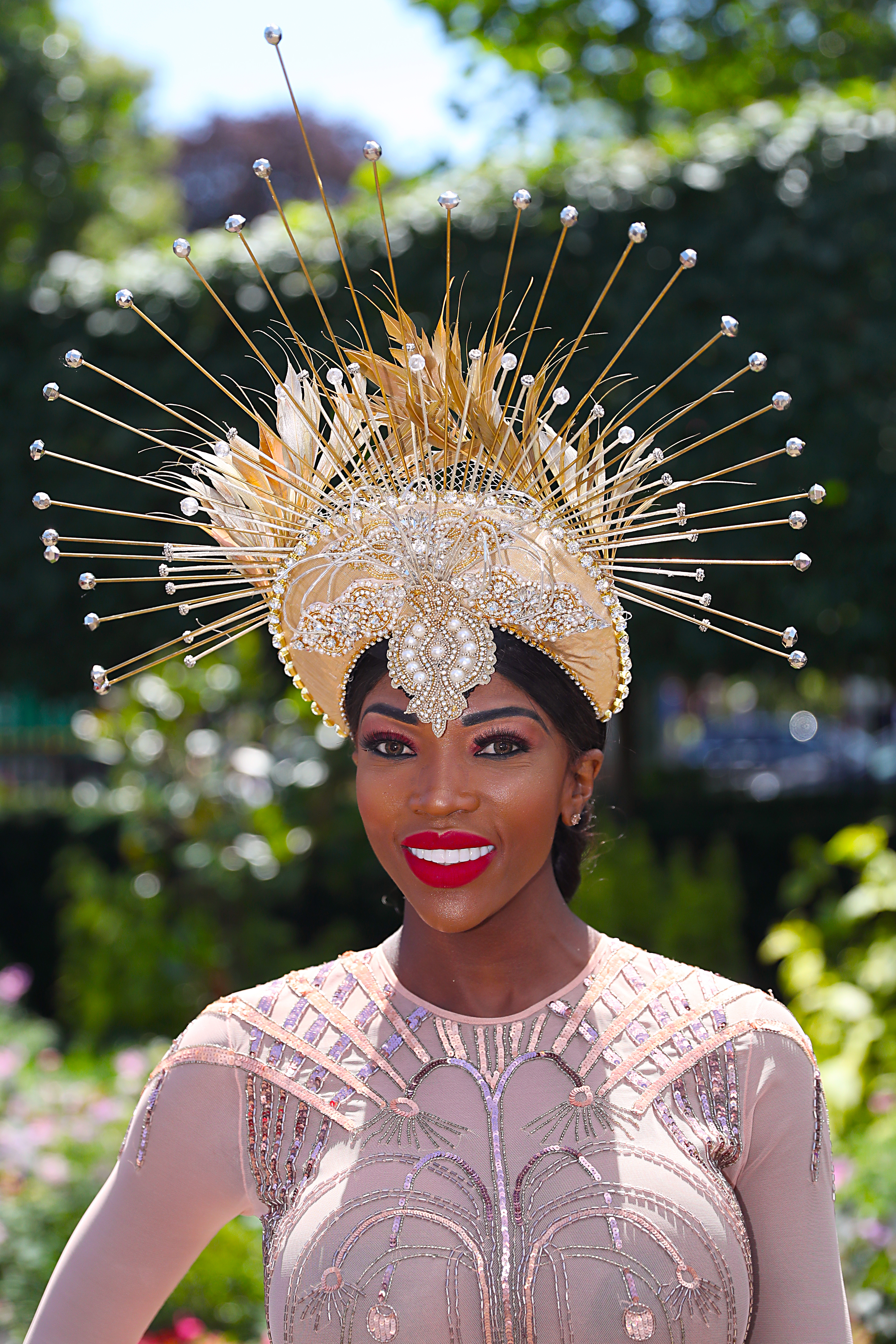 Ascot is particularly special on the fashion calendar because it's a rare opportunity to experiment in headgear. If you walked the red carpet or attended a gala in a similarly wacky hat, you'd look out of place, but at Ascot it's basically encouraged.
That's why every year we see a trend for sculptural hats that stand out from the crowd, like this gold and pearl creation worn by model Lystra Adams.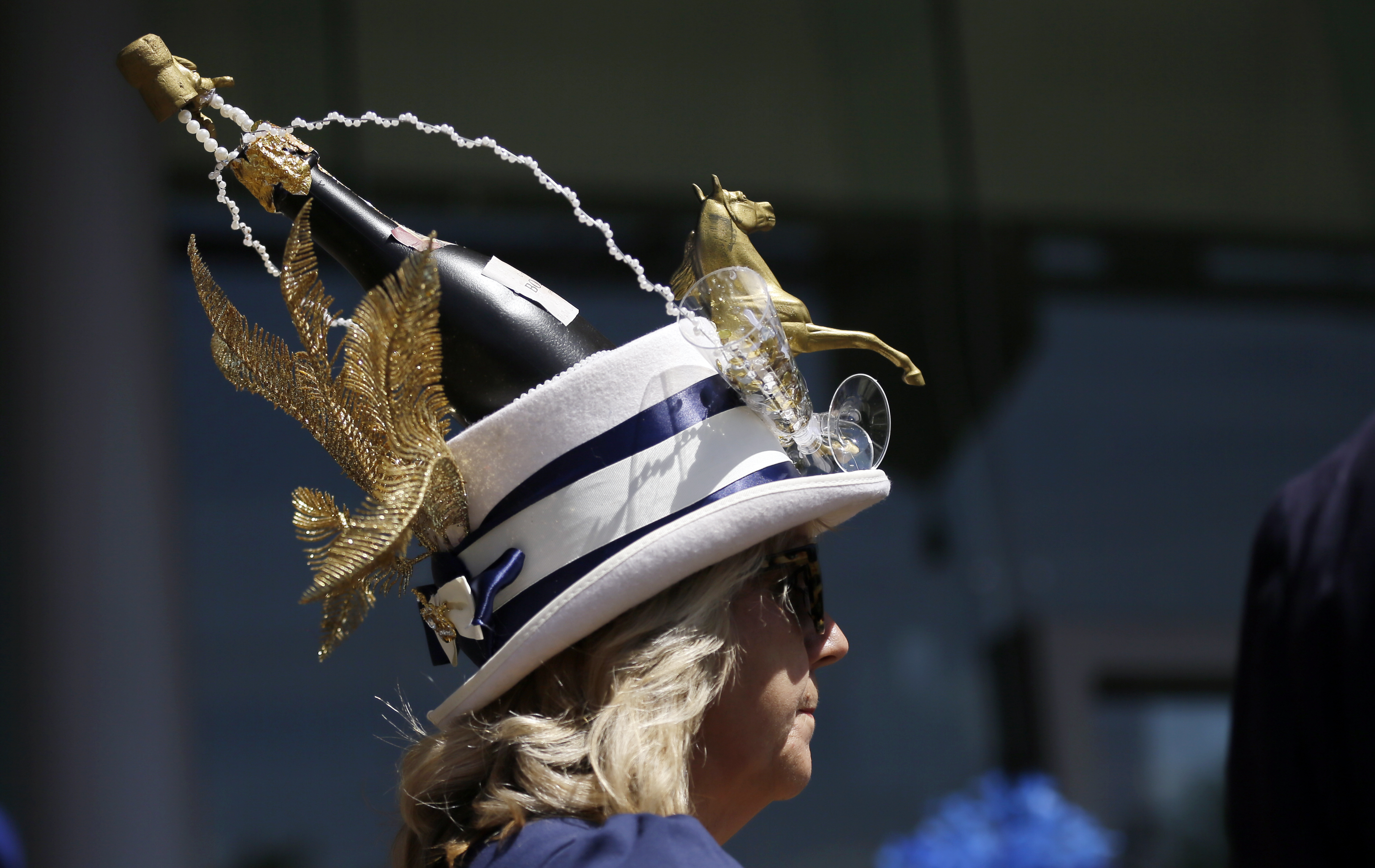 This racegoer really got into the event with a hat shaped like a bottle of champagne popping. Props to her for bringing the party spirit but still keeping it classy – this is Ascot, after all; it wouldn't do to have a bottle of cheap vodka on your head.
Love Island alum Olivia Attwood paid tribute to her reality TV beginnings with a pink hat decorated with love hearts.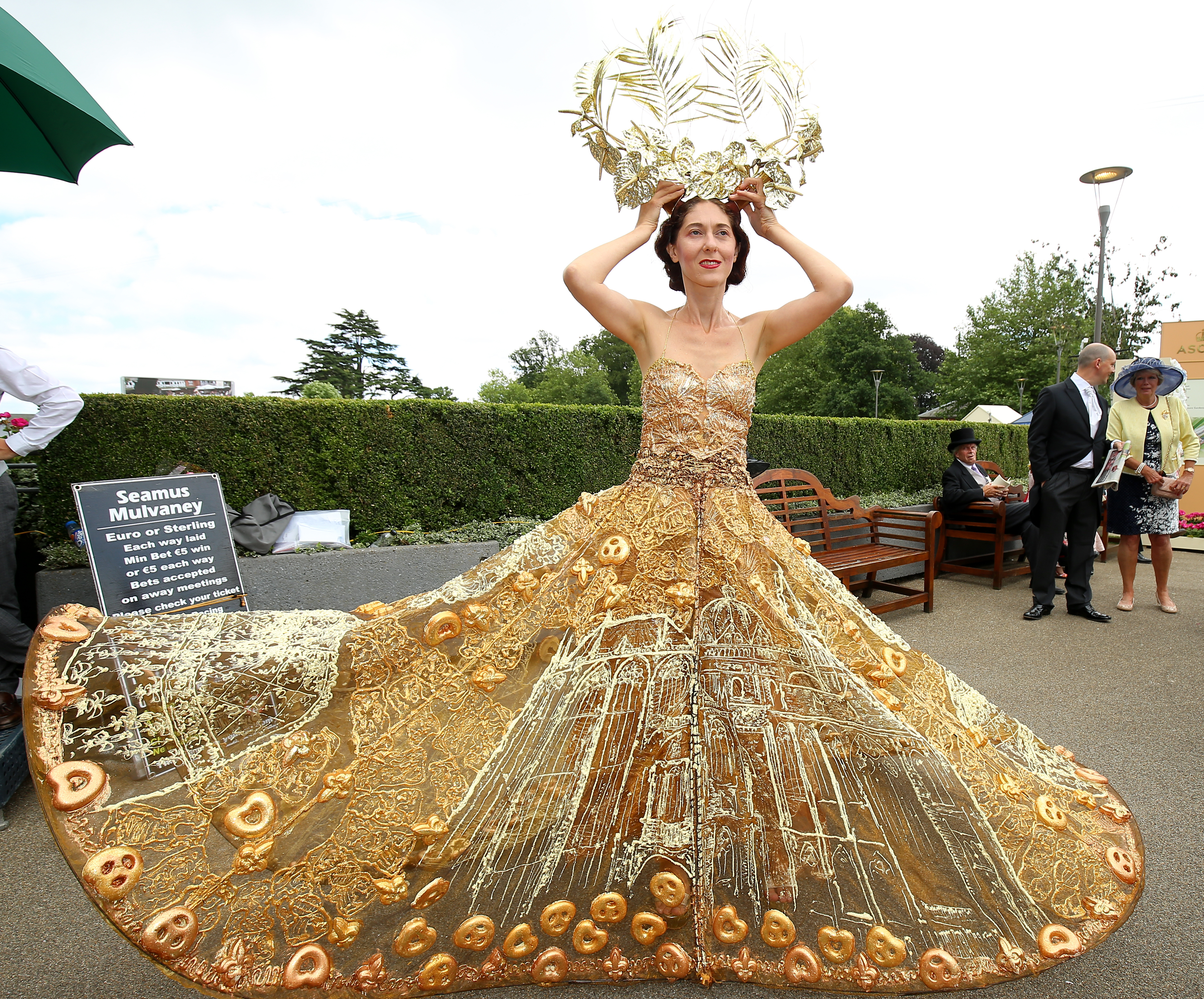 This ostentatious gold headpiece combined with the dress makes for a showstopping look, however, we don't envy this racegoer too much. The hat looks fairly heavy, and would definitely be quite difficult to wrangle with over the course of the day.


© Press Association 2018