Mini man bags are here to stay: 5 fashion trends to watch out for from Men's Fashion Week in Milan
18th Jun 18 | Beauty
If the catwalks are to be believed, it's time to dust off your favourite short shorts.
The fashion weeks in New York, London, Milan and Paris roll around twice a year to great fanfare – there's so much hype that they're hard to miss.
However, these are just the shows for womenswear, and men's international fashion weeks seem to fly a lot more under the radar.
Milan Fashion Week has just ended, with all the big Italian labels from Dolce & Gabbana to Versace showing us what they think are the coolest looks in menswear.
If you didn't quite make it onto the front row, here are the key trends you should be watching out for.
1. Mini man bags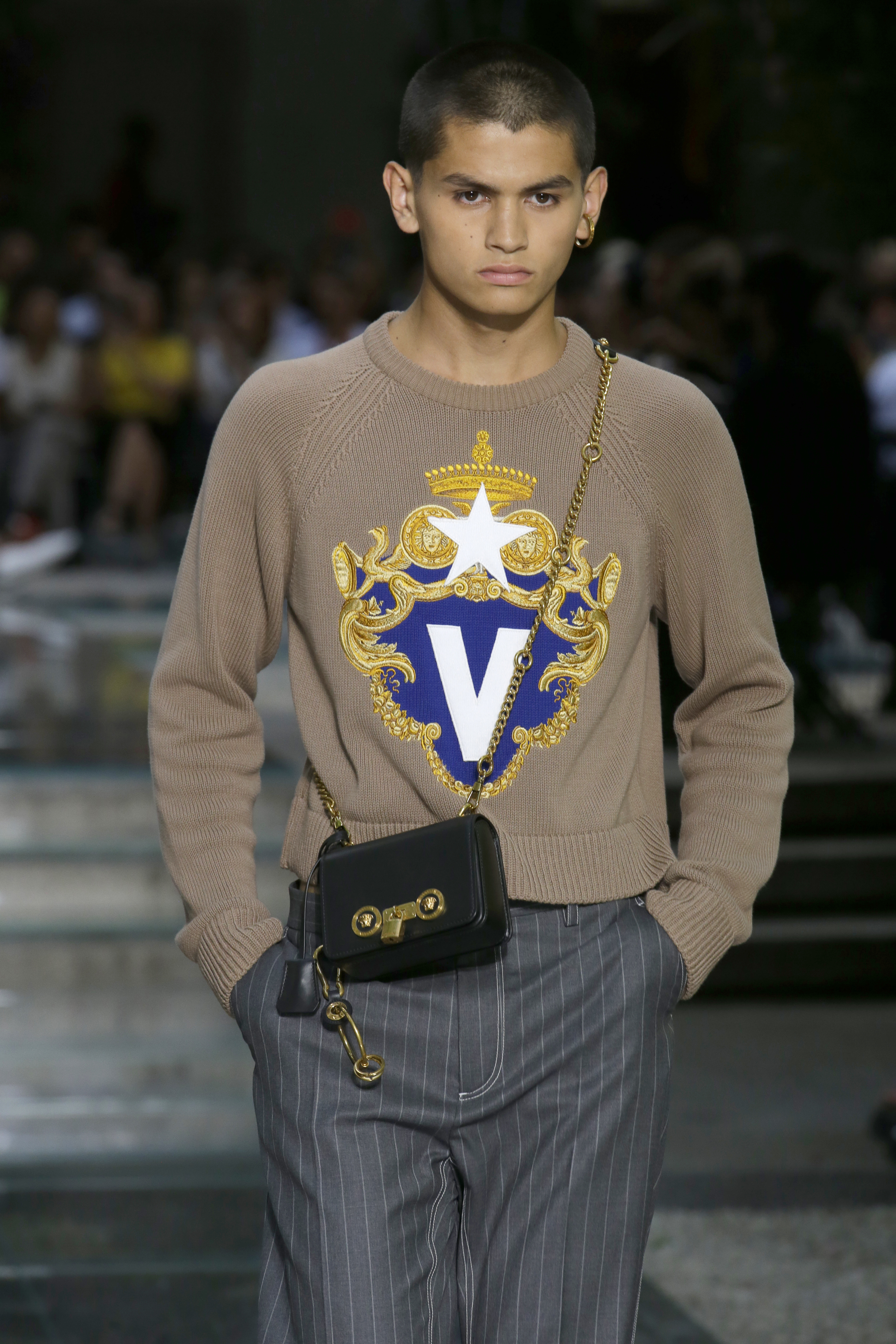 Due to a lack of pockets in most womenswear, handbags are traditionally seen as the remit of girls – so there's somewhere to put phones, wallets and other essentials.
However, it would seem like menswear is now trying to get in on the fun, and Milan's runways were full of teeny tiny man bags.
Sure, they might not hold very much – but they definitely look cute. Versace led the charge with tiny bags that were slung across the models' bodies. If you're keen on replicating this trend yourself, remember to make the strap nice and tight, so the bag has a really prominent position.
2. Florals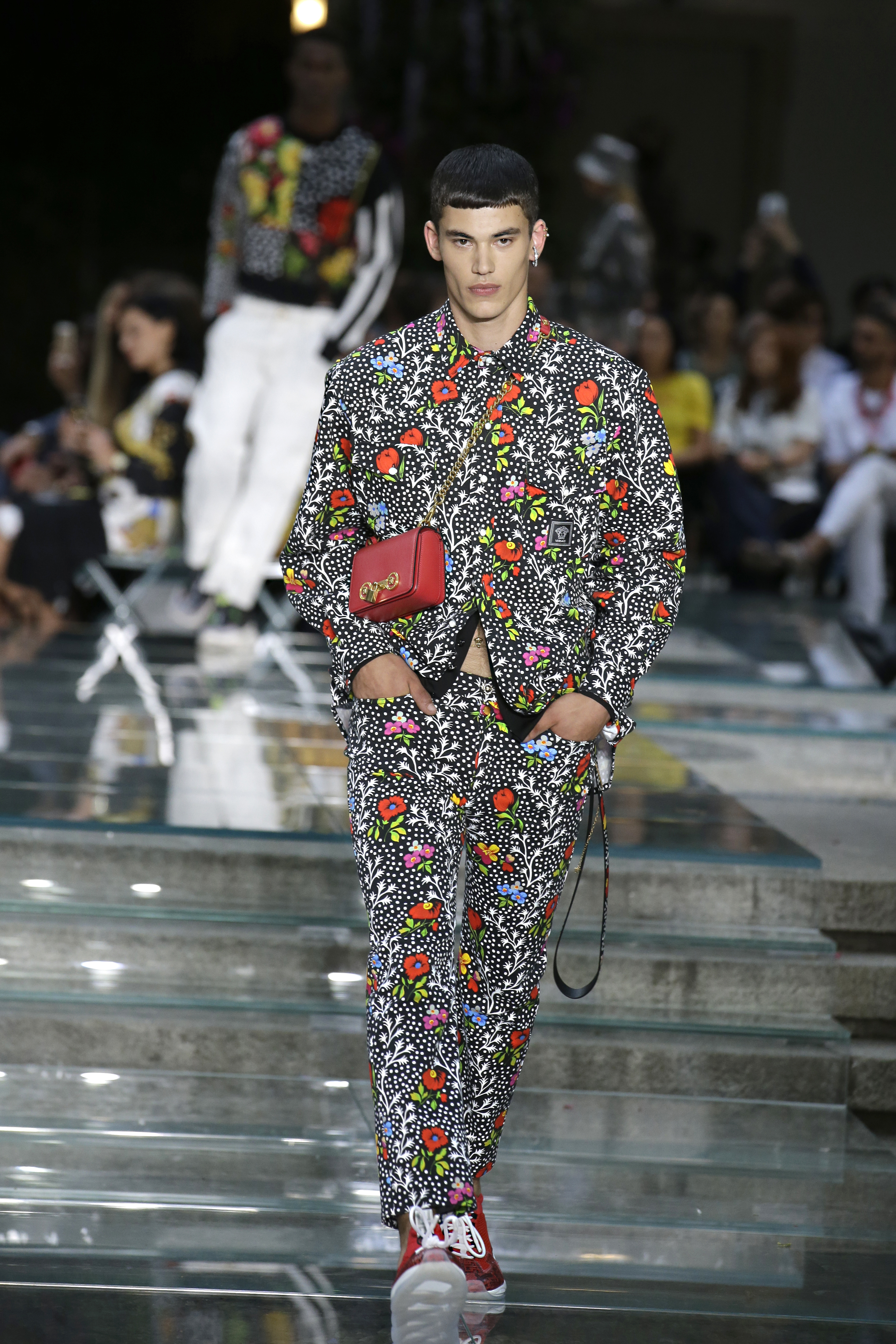 If you're a fan of the film The Devil Wears Prada, you'll be well aware that florals for Spring is hardly groundbreaking. However, designers managed to mix up a slightly boring motif by taking things to the next level.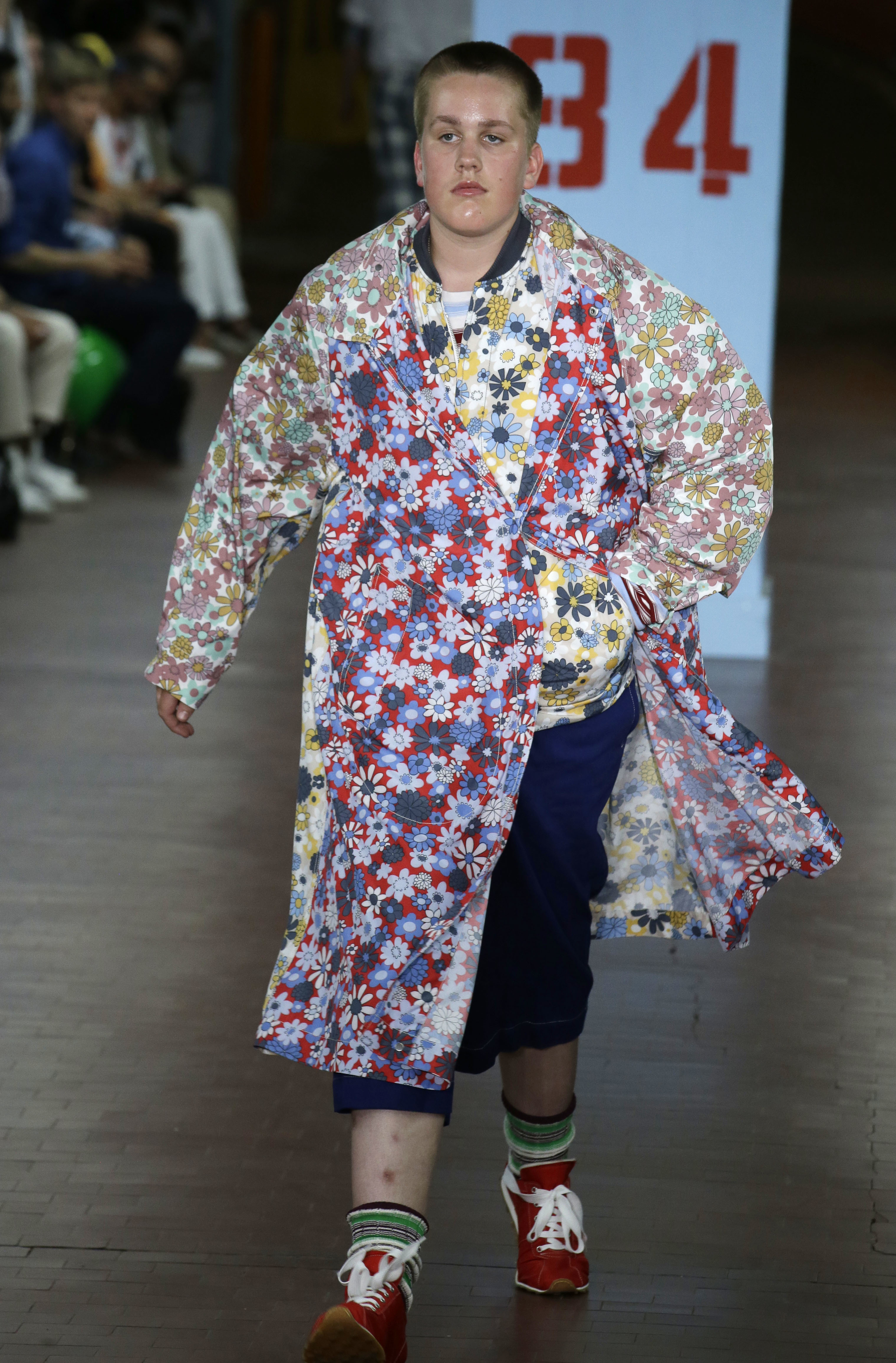 These were much louder and bolder than the florals you'd see on your grandma's sofa. Take Versace's suit which was head to toe colourful flowers which stood out on the black background, or Marni's effort which focused on clashing patterns.
Donatella Versace really committed to the theme and decorated her runway with purple wisteria.
3. Tiny sunglasses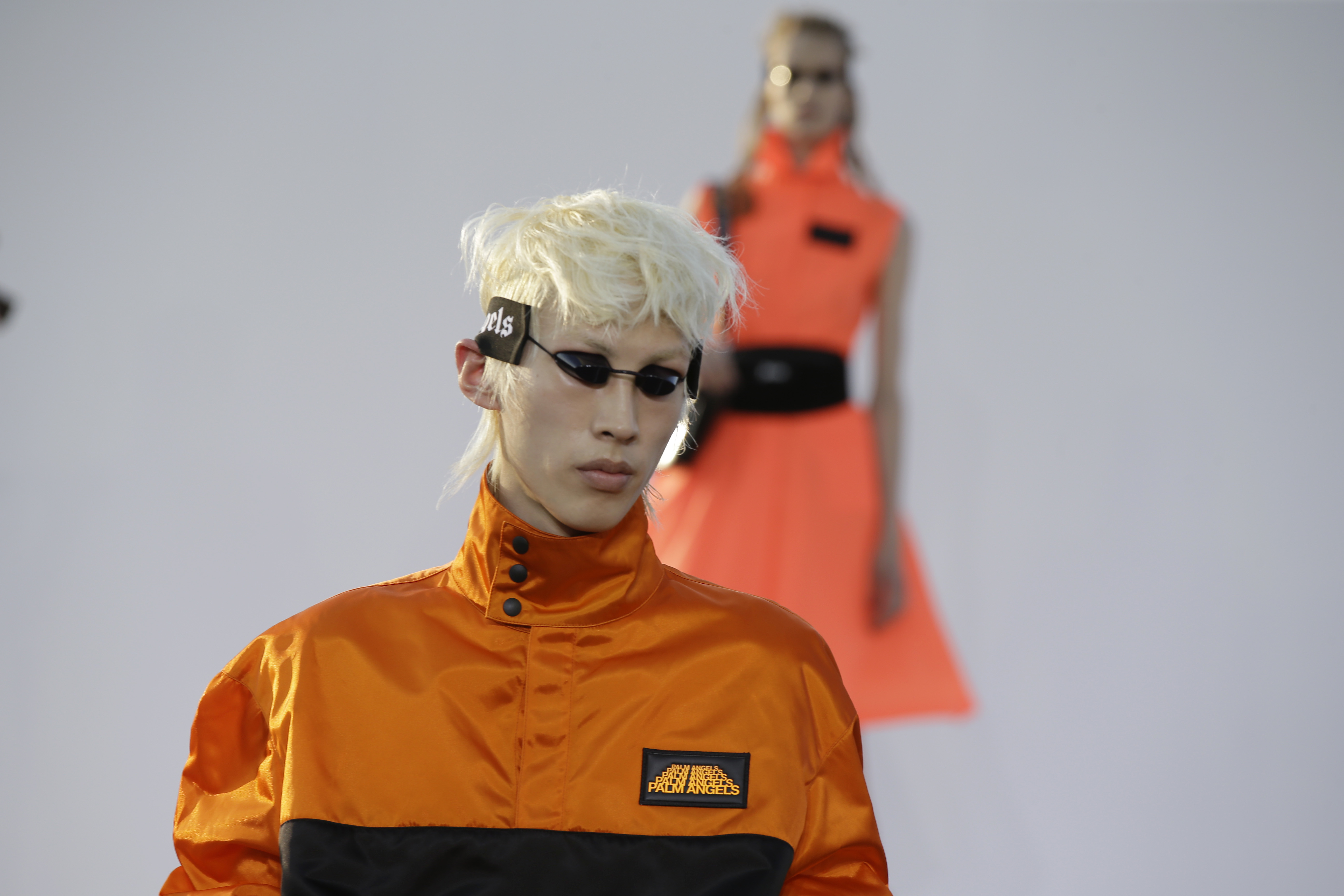 Teeny tiny sunglasses is one of the biggest trends in womenswear at the moment, with everyone from Kim Kardashian to Bella Hadid rocking the shades.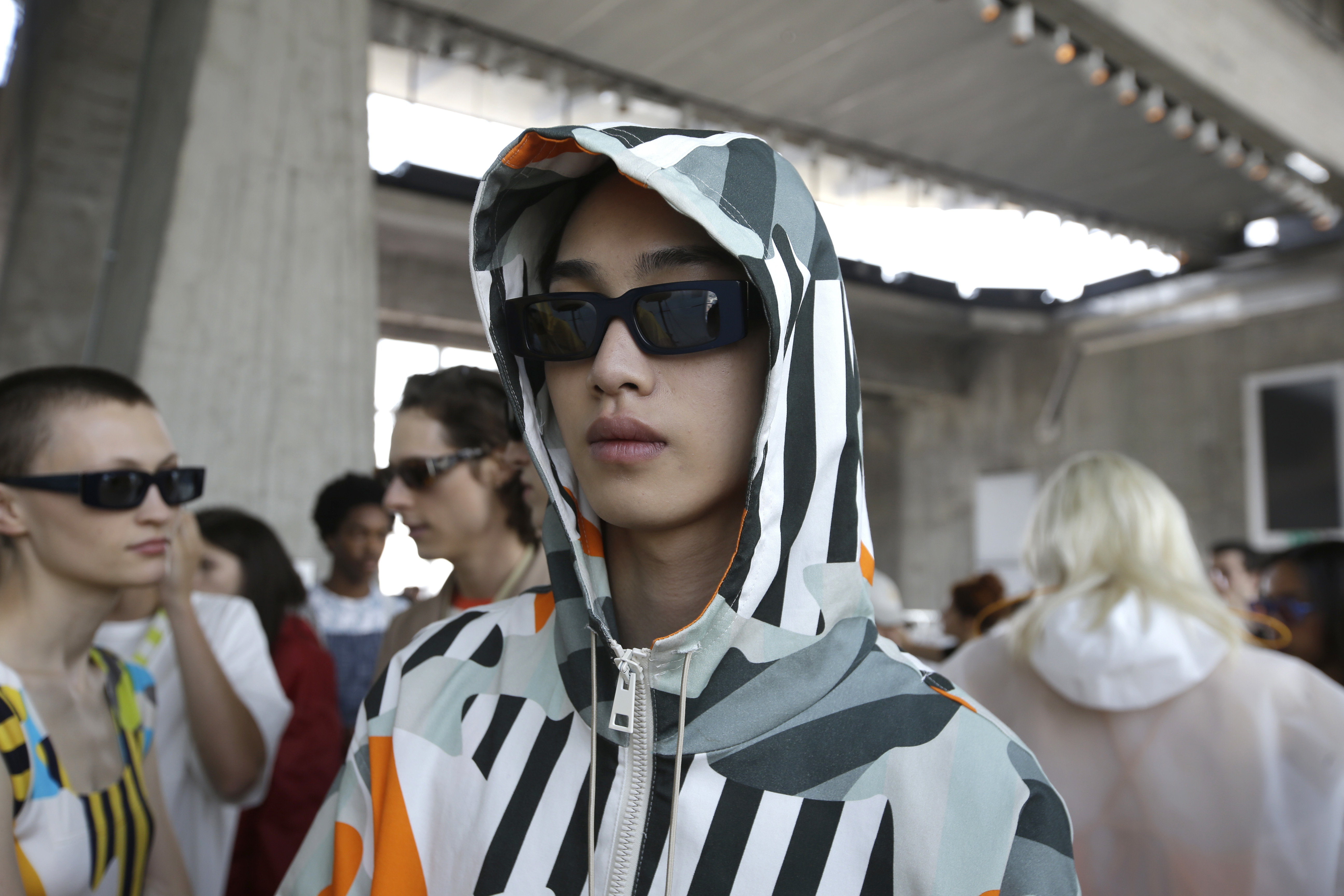 So it's perhaps unsurprising that the successful fad has made its way onto the Milan menswear catwalks. Designers like MSGM went down the classic route of fairly space-agey black sunglasses in a rectangular shape. However, the label Palm Angels took things one step further and models were wearing minute shades that look eerily like the ones you put on for a tanning bed.
4. Short shorts
Whilst man bags and sunnies might be fairly easy trends for the average Joe to replicate, this one is definitely for the more sartorially adventurous.
Short shorts ruled the runways, with designers raising hems (as well as a few eyebrows on the Frow). Styles of these cut-offs varied – for example, Prada went down the swimming trunks route, whereas labels like BSFXXK preferred to emulate gym shorts.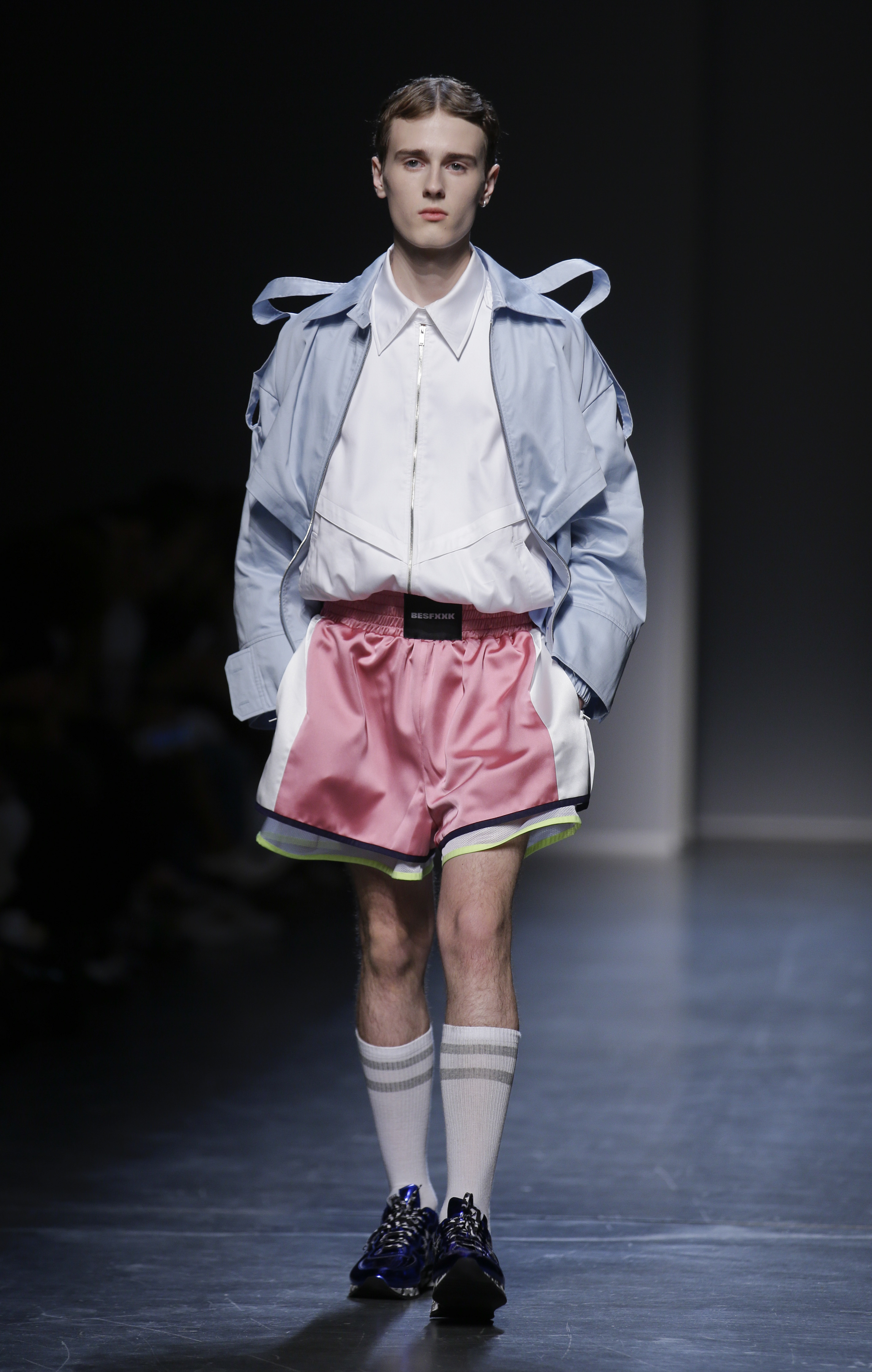 If you really want to be on the fashion money, layer your two favourite boxing shorts for the full BSFXXK look.
5. Women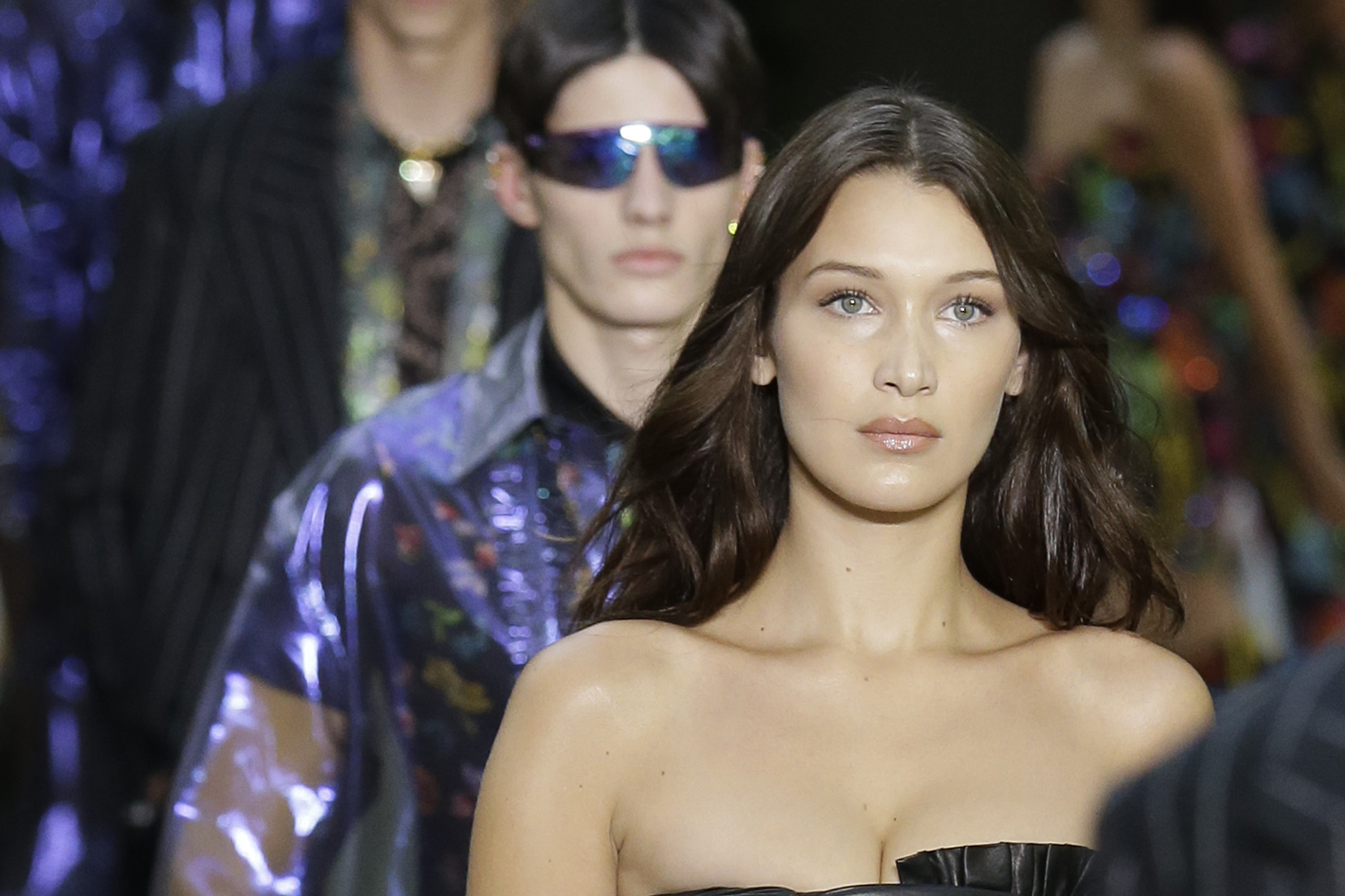 Sure, this isn't a specific clothing trend, but rather something that's happening across the industry in general. Men's fashion weeks are traditionally seen as the remit of male clothing, but slowly the gender lines are being blurred.
This season, we saw more women than ever before walking the runways for the menswear shows. Not only this, but the fact that big names like Naomi Campbell, Bella Hadid and Kendall Jenner took part shows just how serious the designers are at getting female star power involved in menswear.
It speaks to a wider trend of increasing fluidity in the industry. With labels like Burberry cutting separate gender shows in favour of one holistic collection, the boundaries are blurring between "menswear" and "womenswear". If things continue as they are, who knows – we might not even have a Men's Fashion Week in the future, but just one collective Fashion Week.
© Press Association 2018