How Meghan's Givenchy gown will change wedding dress trends in the coming year, according to experts
21st May 18 | Beauty
The 'Meghan effect' is going to hit the bridalwear market in a big way, our experts tell Katie Wright.
Just days after Meghan's exquisite Givenchy wedding dress was revealed to the world, the fashion industry is responding to demand from brides-to-be for similar gowns.
Chi Chi London has renamed its long-sleeved, boat-neck bridal dress the 'Meghan' in homage to the 36-year-old's modern-classic style.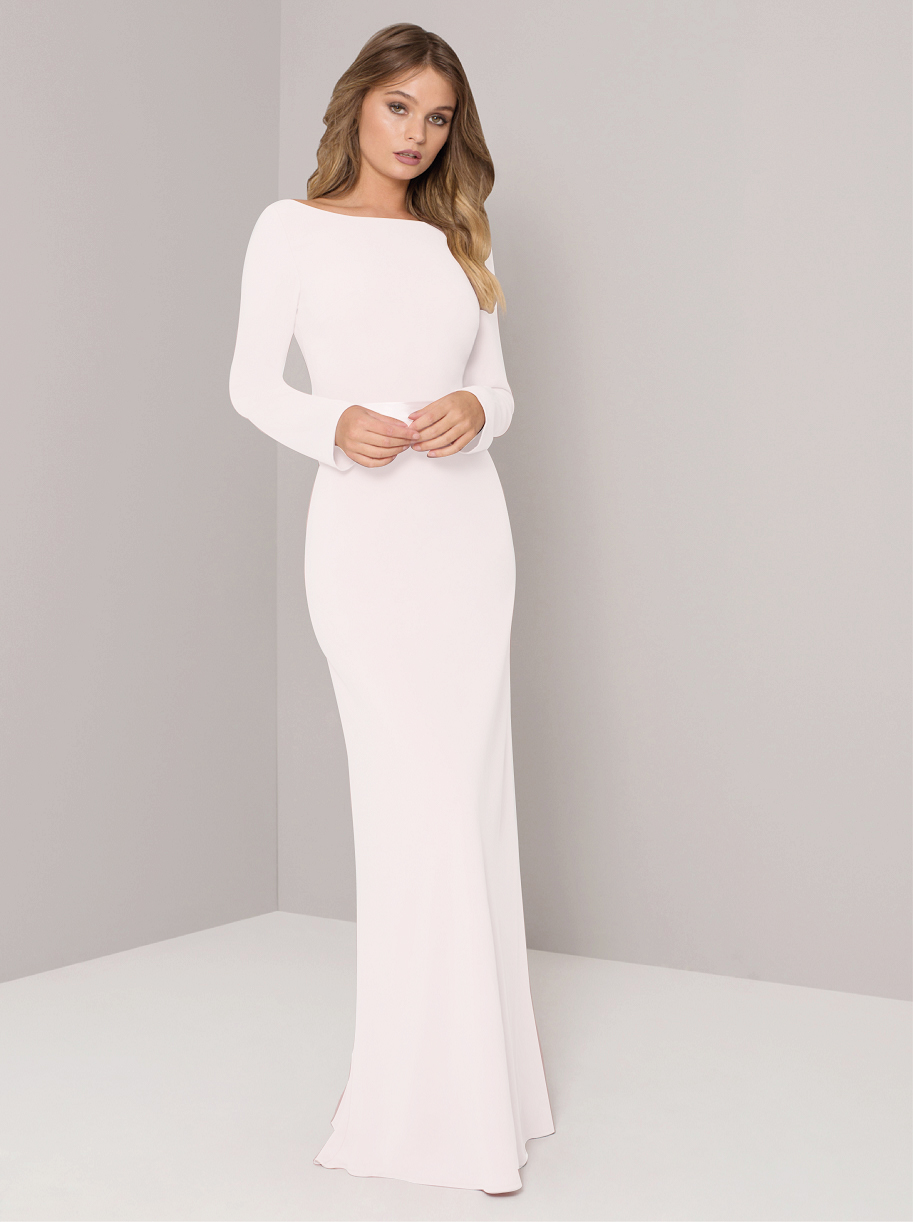 At £65, it's considerably cheaper than Meghan's gown, which was created by British designer Clare Waight Keller for the French fashion house. Whatever your bridal budget though, you'll soon be able to get a royal wedding lookalike dress, according to fashion industry insiders.
Here, four style experts set out how Meghan's Givenchy gown will influence the bridalwear market from now on…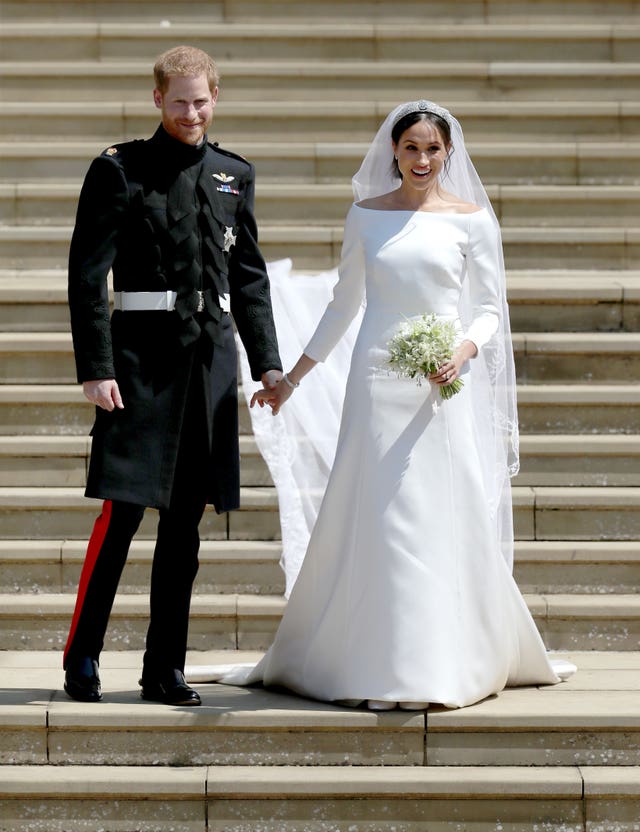 Other brides are going to copy Meghan's modern classic look
"I think this simple, sleek but regal gown will be on trend especially for 2018," says designer Aruna Seth
"She will have most certainly set a trend for timeless glamour," agrees shoe designer Freya Rose. "Meghan looked truly elegant in a way that doesn't mean you are dressed to the nines with loads of make-up."
Bridalwear trends will change in response to Meghan's dress
"In recent years we have seen a huge amount of flesh on show, with illusion net and lace cut-outs barely covering areas, so this was a welcome response to see the return of elegance," says Peta Hunt, Editor at Large, You&Your Wedding magazine.
Rose agrees: "We have seen so much lace and bohemian looks over the past few years, its refreshing to see classic, sophisticated and timeless style coming back on trend."
"After the wedding, I think the simple but modern style will be coming back," predicts Seth, "very similar to Carolyn Bessette Kennedy's minimal elegant dress which Megan took inspiration from."
While bridalwear designer Caroline Castigliano says that Meghan is already on trend: "There are many trends in bridal right now – simplicity is on trend, exquisite fabrics in stunning silhouettes but with very little detailing."
We're going to see lots of long veils
"It will, I think, make an impact on the veil market and bring back the full-on cathedral length veil as a staple, and maybe see a bit of a revival of the tiara," Hunt predicts.
"Now, dramatic lace-lined veils will be more trendy so watch out for those," says Seth. "The focus will be on accessories, having that special statement piece and a simple but more revealing neckline so the jewellery and headpiece can really stand out."
But Castigliano believes that finding a show-stopping veil like Meghan's might not be easy.
"You will see tons of copies of the actual gown for sure," she says. "Copying the veil may be a bit harder as hundreds of people hand-stitched flora from 53 of the Commonwealth Countries into the veil, which was five metres in length."
…and lots of copycat gowns
"After Kate got married you saw a huge 'Kate effect', there were more bridal designers creating lace gowns," Castigliano continues. "So yes I am 100% certain you will see an influx of wedding gowns with Meghan's style."
But you don't have to wait if you're already shopping for a gown and want similar bateau-neck style.
"There are plenty of designers like Pronovias, Justin Alexander, Grace Philips, Sassi Holford and Rosa Clara, to name a few, who already have this look," Hunt says.
And Rose reports that in the two days since the wedding, her eponymous label has sold out of a shoe style similar to the ones Meghan wore: "We are seeing a Meghan effect even though Meghan didn't wear our brand."
What if you want to make like Meghan?
So what do brides-to-be need to know if they want to look as regal as Meghan on their big day?
"It's a style that most shapes and sizes can wear, so I'm sure we will see many brides emulating the look over 2018/19," Rose says. "The style is also great for winter weddings and all seasons."
"Meghan got the whole look absolutely right, it was so balanced with just the right amount of jewellery, tiara, veil and the gown. It's an easy look for brides to emulate and of course it suits a certain type of slim athletic figure like Meghan's," Castigliano says.
But Hunt says Meghan's form-fitting gown isn't for everyone.
"It's an easy look to emulate, if you have a perfect figure or great Spanx," she says. "If not you can take elements from that dress and work them into your dress.
"Maybe a fuller skirt? Or high neck with shorter or no sleeves? Maybe a high neck and plunge back, so you give a gentle nod to the Duchess of Sussex whilst not mimicking her? Be yourself is our mantra."
© Press Association 2018