Meet the designer who worked with Galliano and McQueen and created the iconic skull print
11th May 18 | Beauty
Jennefer Osterhoudt is now showing off some pieces from her incredible archive.
As far as fashion CVs go, Jennefer Osterhoudt's is pretty impressive.
Before she'd even graduated from university, she started interning with none other than John Galliano. Throughout the Nineties she worked with him and another huge name – Alexander McQueen – both at their own houses and separately at Givenchy.
Nineties Galliano and McQueen is an iconic era of fashion history, and Osterhoudt worked as an accessories designer through it all. Not only a designer, she also counts herself as a fashion collector. In early 2016 she set up The Arc, an east London-based archive of over 2,000 pieces.
Osterhoudt has zeroed in on a few key items (mainly McQueen and Galliano) for a new exhibition at the Fashion Space Gallery at the London College of Fashion. We went to have a look at the exhibition and hear some of her incredible stories…
How she started in fashion…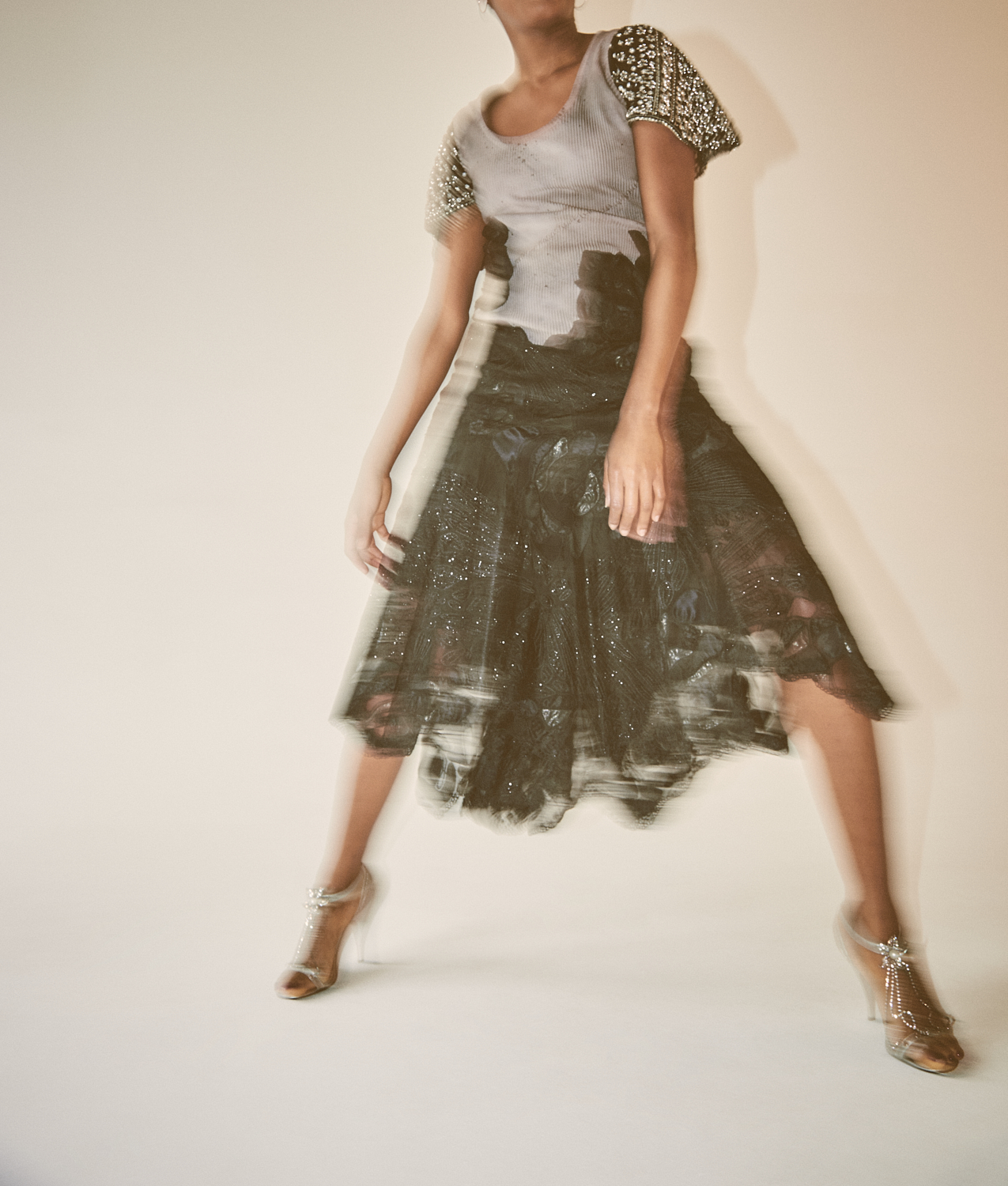 Osterhoudt is originally from San Francisco and still speaks with a Californian drawl, so how did she find herself in the centre of Parisian haute couture in the Nineties?
"I was going to Parsons School of Design in New York and it was quite corporate and commercial," she explains. "Every time we had a critique the teacher would say [she puts on a very nasal voice]: 'Macy's would never wanna buy this'."
Osterhoudt's style was far from commercial, so she felt trapped, but didn't want to drop out. Luckily, Parsons had a branch in Paris, so she transferred.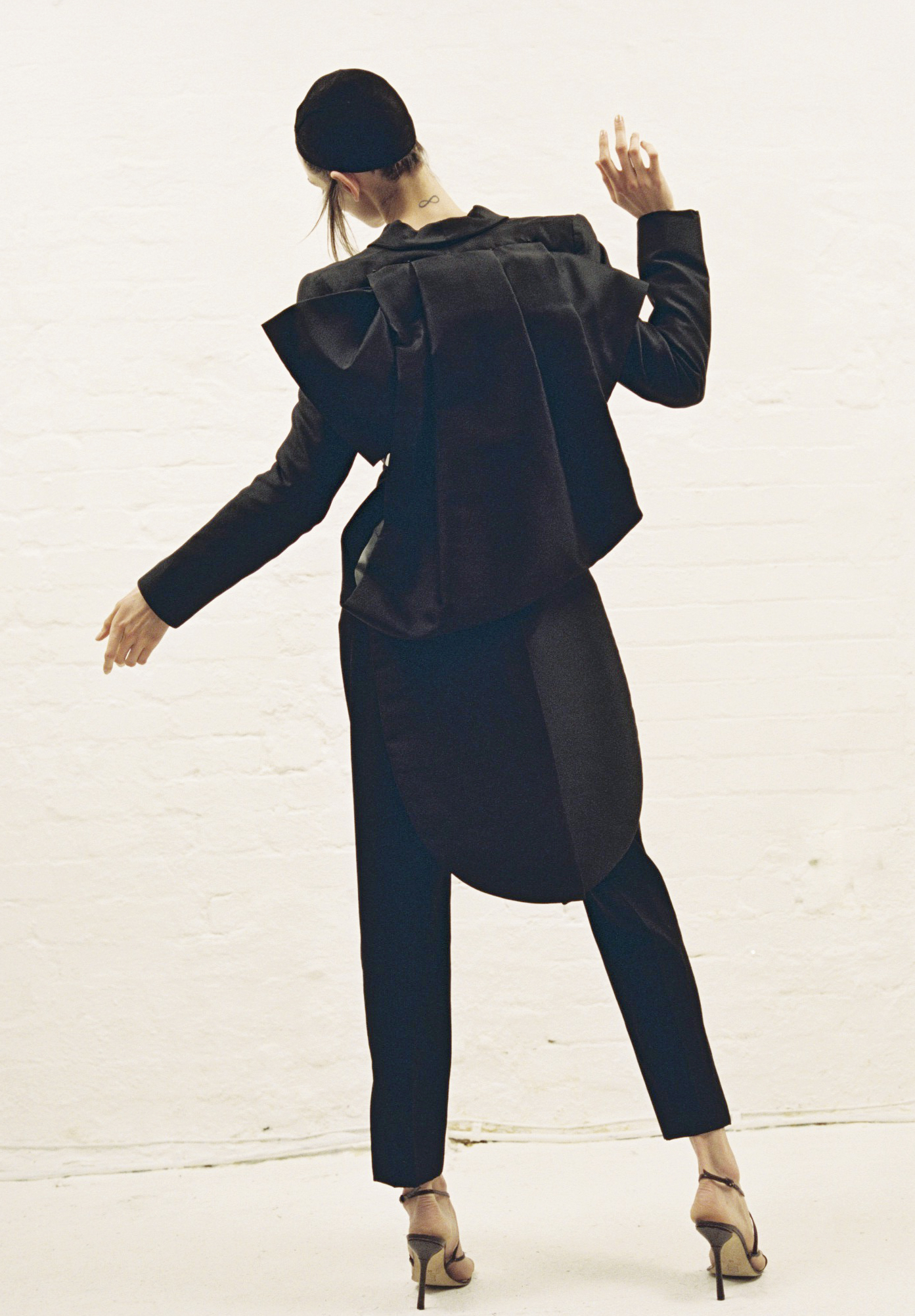 "I found myself in the middle of high fashion and ended up sneaking into every fashion show," she says reverently. "I snuck into the Galliano show when I didn't even know about him yet, and it was amazing."
Osterhoudt immediately fell in love and decided she had to work for JOhn Galliano. "I put a letter under his door telling him I would do anything, I'd walk his dog, hoover his carpet, wash his dishes, do anything for him. So I got a call back and I became his first intern."
For that first season, it was just Osterhoudt, Galliano, and one other person putting together the collection.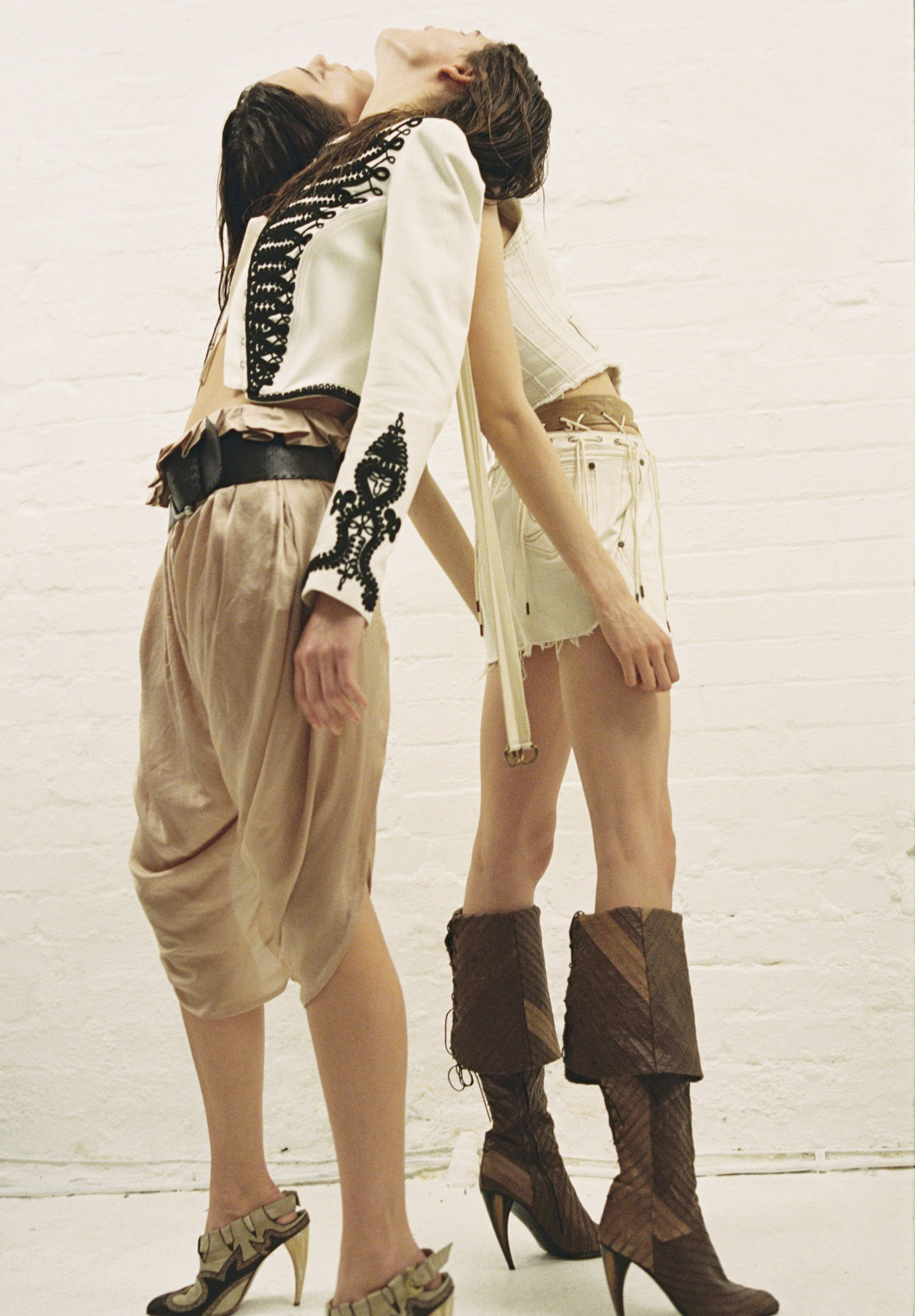 "That first season was crazy because I was supposed to be in school but I never went, because I had a job with the best designer in the world," Osterhoudt says with a laugh.
Luckily, she wasn't kicked out of school – thanks to Galliano. "I had help making my graduate collection with his ateliers and he came to the fashion show, so everything was fine and I graduated with a degree," she says.
What the life of a designer is actually like…
Over the next few stages of her career, Osterhoudt found herself right at the centre of fashion. It might sound glamorous, but it was brutal work. "The thing with McQueen and Galliano is that the theme for a show changed on a weekly basis," she remembers. "One time it went from 'Little Madeleine' to school to Mary Poppins, and that was actually fairly consistent. But when the theme goes from Eskimo to Pocahontas to Victorian, then you're like, 'Oh my god!'"
She adds with a laugh: "It was really stressful… for 20 years!"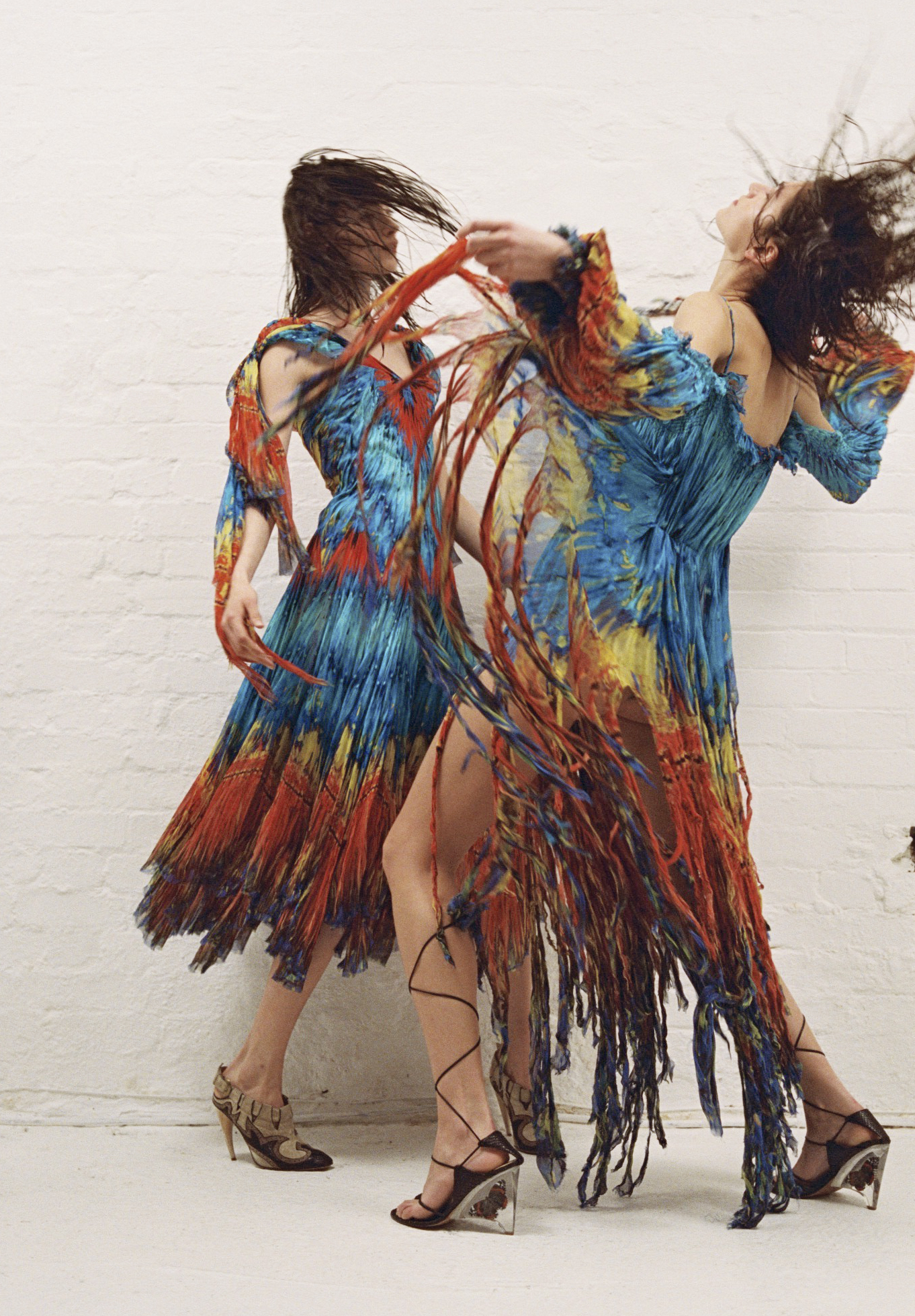 Creating collections was intensely hard work. At Givenchy there were at least six lines to design every year, alongside the designer's personal line (depending on who Osterhoudt was working with at the time).
After the work was done, emotions ran high. "After every show we all walked around crying for a week," Osterhouldt remembers. "It's like having a baby – suddenly you have no purpose in life, and you don't know what to do with yourself. There's a week of grief and then you're immediately late for the next season."
Her favourite thing she designed…
Even if you're not a follower of high fashion, you'll no doubt have seen one of Osterhoudt's creations for McQueen: The skull print.
"McQueen wasn't even using skulls as a signature at that point, and just because we were doing the pirate collection I decided it would be cool to put silk colourful skull scarves in it," she explains.
"It's so obvious, but sometimes obvious things work, and I knew it would take on a life of its own. It makes me happy because I see them every day."
It's not the only famous thing that's recognisably Osterhoudt's. No biggie, but Manolo Blahnik actually named a shoe after her. "When that happened I was like, 'I can die now'," she says. "I'm not worthy!"
How she collected so many amazing pieces…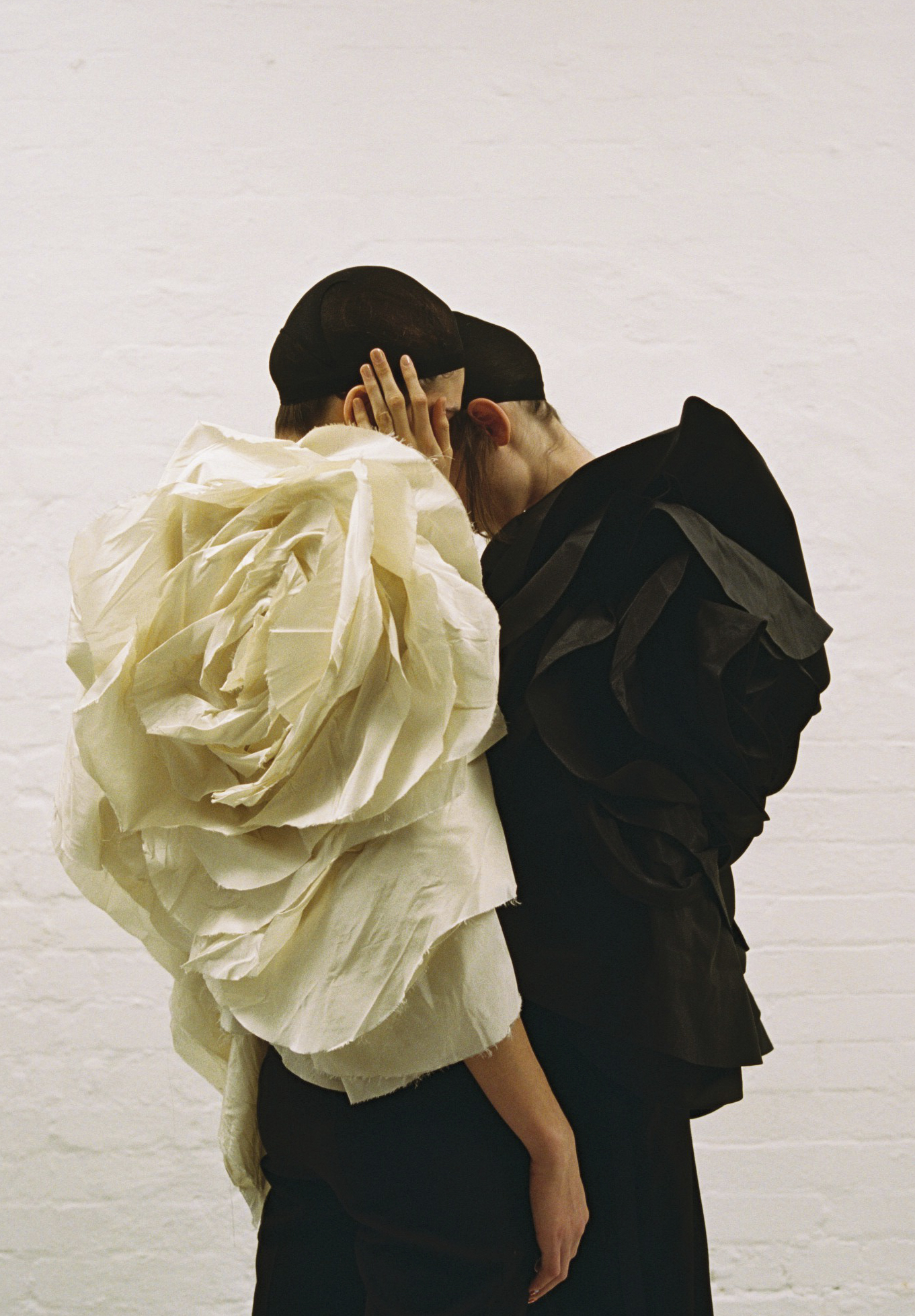 For someone like Osterhoudt, being a hoarder has its perks. She's been collecting since she was 14, and considering her career, this has built up into a seriously impressive archive.
But how did she manage to secure all these amazing items? "There were so many different ways I sourced clothes," she says. "I was paid in clothes for the first year and a half at Galliano, and I also took a lot of things out of the bin because I couldn't bear to see them thrown away.
"At Givenchy we had haute couture in-house sales for the designers, so we got to buy what we wanted for the equivalent of 20 quid."
The Arc is a working collection, and Osterhoudt and her partner Nick Royal often loan out clothes for fashion shoots and movies. Now, a select few pieces are on show in the Fashion Space Gallery, and Osterhoudt hopes it will inspire fashion students – or even just appeal to fans of Galliano and McQueen.
Inside Arc is open at the Fashion Space Gallery from May 11 to July 28 and is free to enter.
© Press Association 2018