From Beyonce's Balmain extravaganza to Cardi B's TLC homage: All the best Coachella fashion moments
23rd Apr 18 | Beauty
Let's face it - festivals are often more about style than music.
When you think of festival fashion, your mind tends to turn to cliches like denim hot pants and crocheted crop tops.
However, these are the festival-goers, not the performers. Musicians at Coachella this year knew that all eyes would be on them, so they had to serve some serious looks.
Coachella came to an end yesterday after two weekends of iconic performances (we're looking at you, Beyonce). If you didn't quite make it out to the Californian festival this year, here are the biggest and best fashion moments you missed.
Beyonce
Unless you've been living under a rock for the past week or so, Beyonce's headlining sets at Coachella were so epic there were calls for the festival to be renamed 'Beychella'.
All of Bey's outfits were designed by Olivier Rousteing of Balmain. The first weekend's performance saw her in: a yellow cropped hoodie and denim shorts (they're not so cliche when she wears them), an Egyptian-inspired gold and black cape, and a camouflage bodysuit that matched Kelly Rowland and Michelle Williams' for a Destiny's Child throwback.
The second weekend saw a different take on the same outfits – for example, on Saturday Bey wore a pink cropped hoodie instead of yellow, and Destiny's Child wore sparkling silver ensembles. It was an iconic range of outfits to match an iconic performance.
Cardi B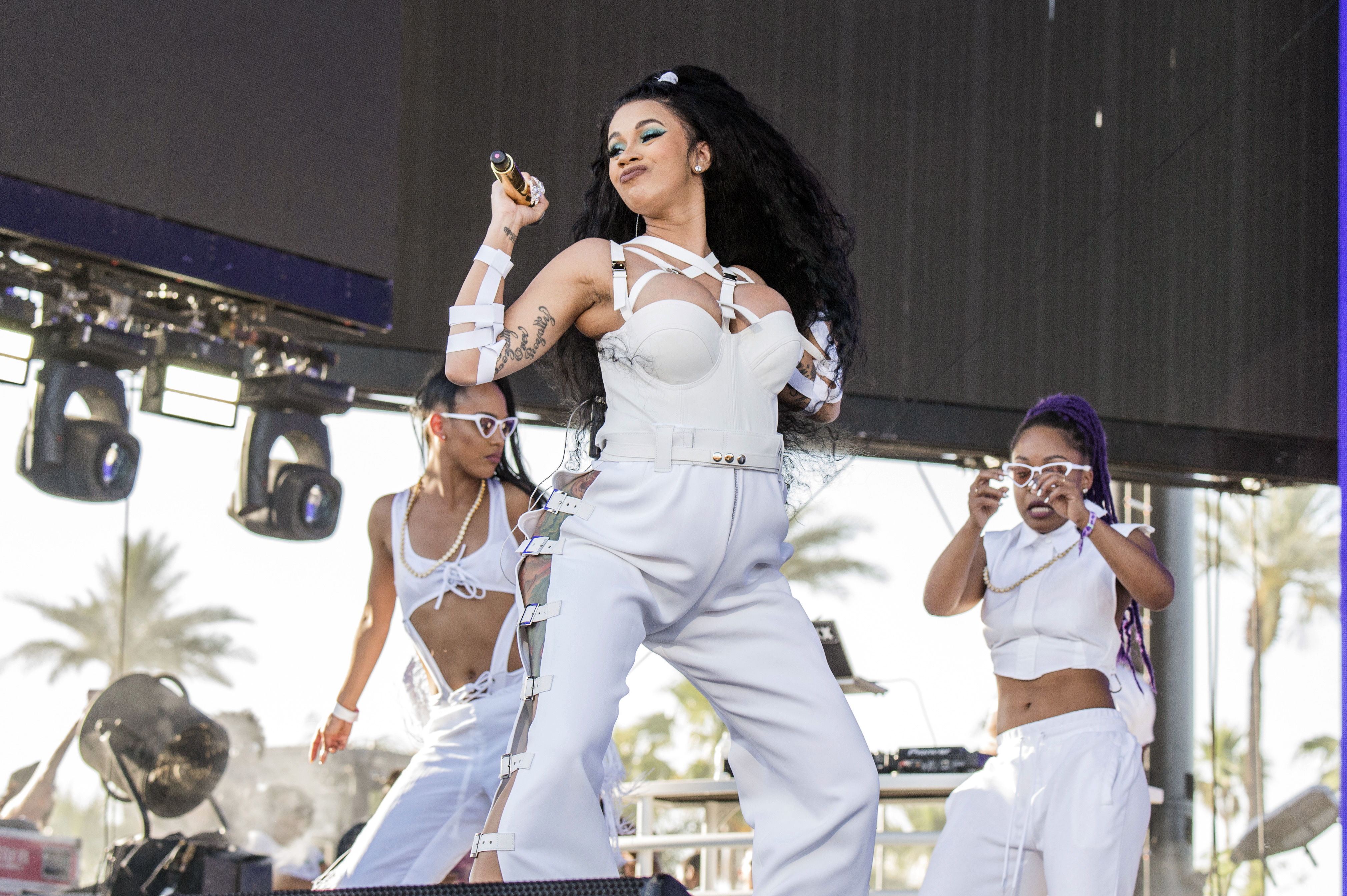 Cardi B wore similar oufits for both her Coachella performances – white trousers with some form of white bustier top. It was an homage to Nineties girl group TLC, who Cardi paid tribute to on Instagram shortly before her first performance, with a picture of them at the 1996 Grammys.
Special shout-out goes to Kehlani, who came up onstage for Cardi's first performance wearing some pretty major gold sequinned Kappa trousers too.
Haim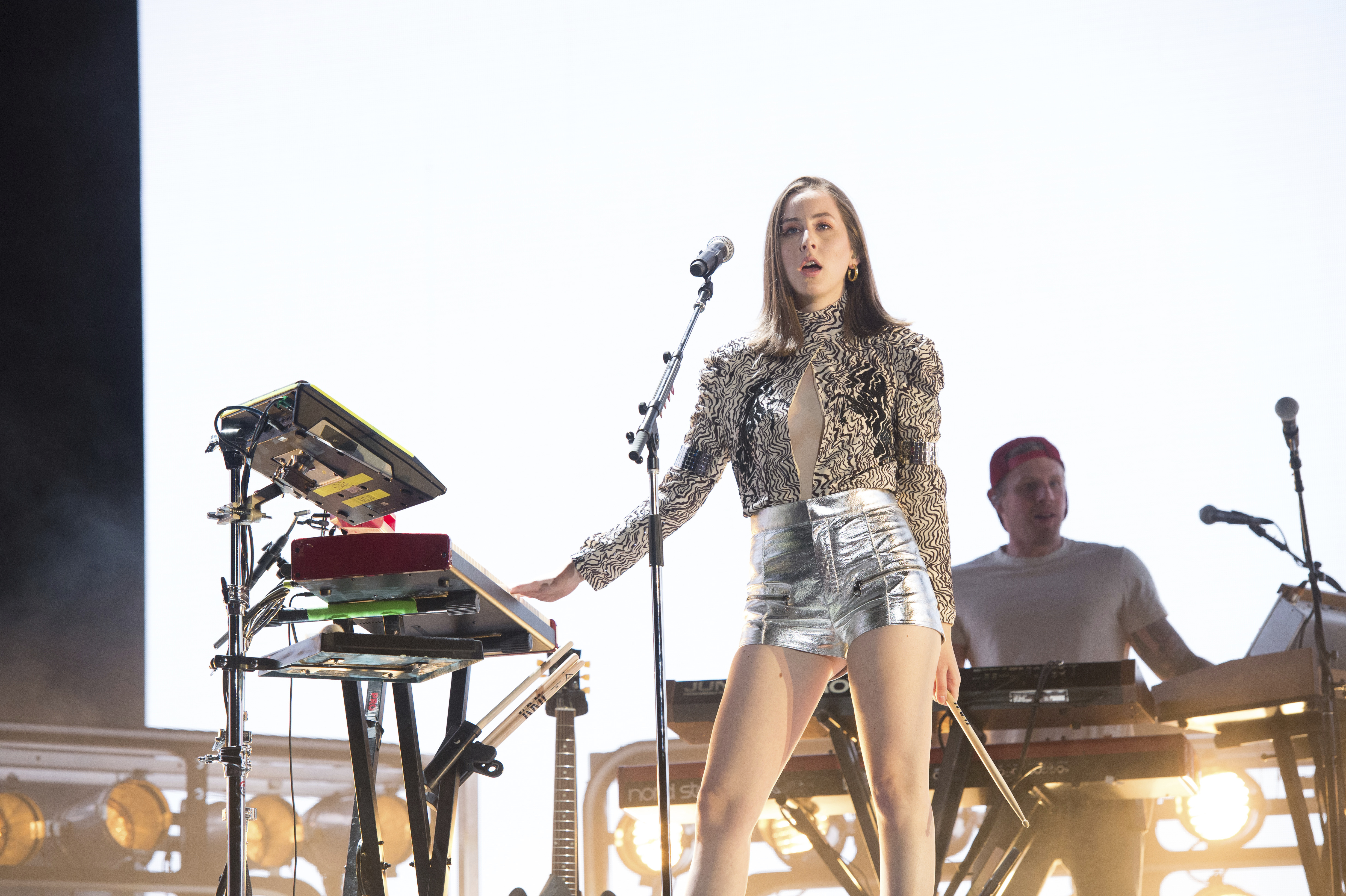 Sisters Este, Danielle and Alana Haim of the band HAIM wore custom Chloe looks for their Coachella performances.
They wore coordinating – but not matching – looks of silver leather and paisley prints. Different designs catered to each musician's individual style, while still showing off the band's bohemian vibe.
Jamiroquai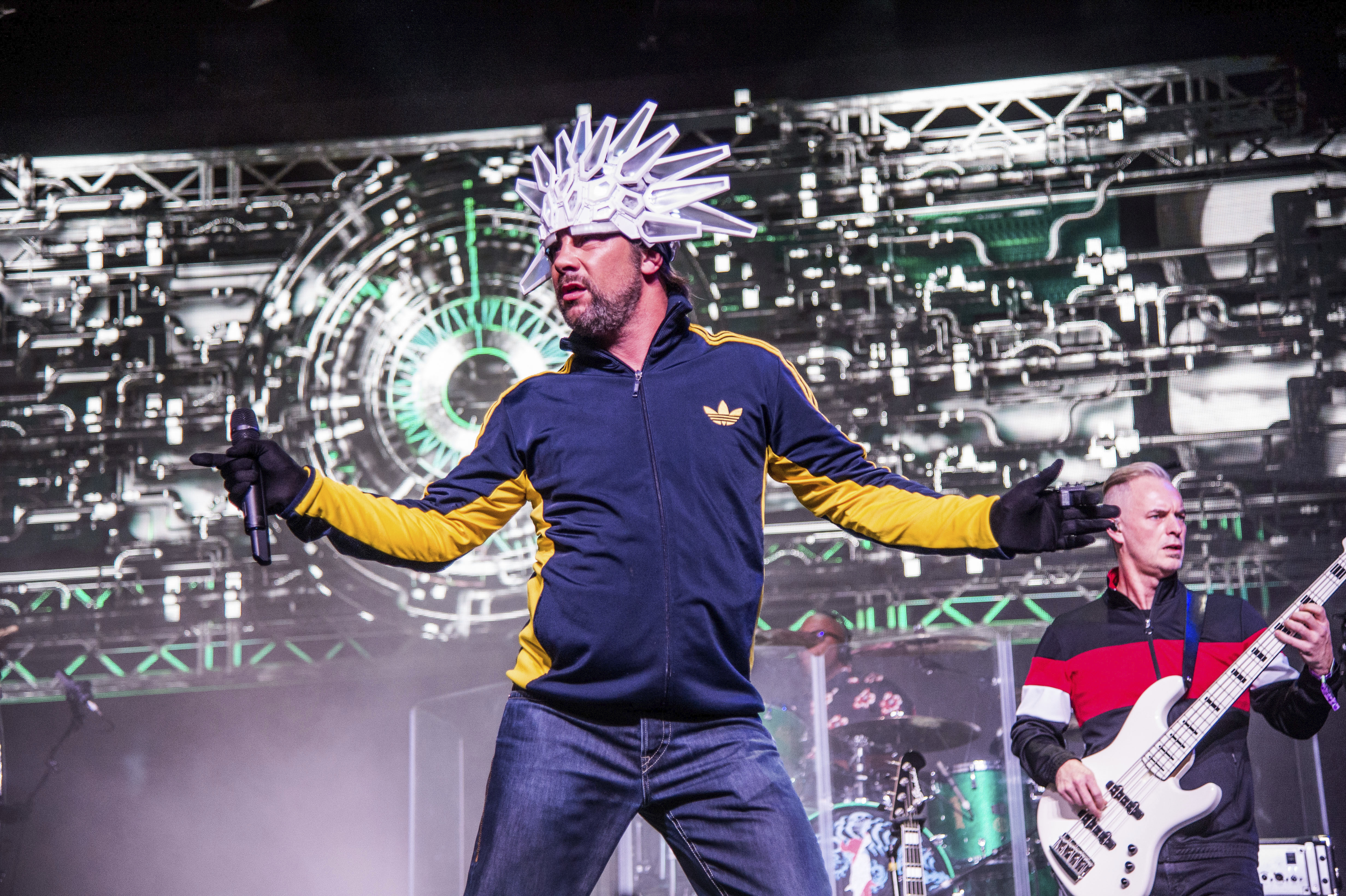 Jamiroquai frontman Jay Kay is known for his Nineties funk music as well as an impressive array of hats. He really pulled out all the stops for the band's Coachella performances, wearing what looked like an elaborate pointy crown.
Tyler, the Creator
Rapper Tyler, the Creator showed that fashion risks aren't just for female performers. He filled the slot on the main stage before Beyonce, so he really had to bring high energy.
And so he wore a high vis jacket and matching luminous shorts, complete with leopard-printed hair. High vis clothing is actually a remarkably practical idea for a festival,; at least your friends wouldn't lose you in the crowd.
Rihanna
Okay, Rih Rih didn't actually perform at this year's Coachella, but she sure made her presence felt. The singer attended the first weekend of the festival, sharing some serious fashion looks in the process.
Her first look was white double denim, complete with a whole lot of buckles and Sixties flipped hair. Next up was a beige ensemble, with thigh high heeled Ugg boots that frankly would have looked ridiculous on anyone who wasn't Rihanna. Rounding out her weekend in the desert, Rihanna sported a knitted Gucci balaclava and another pair of thigh high boots – this time in snakeskin.
Her fashion game proves the old adage to be true – it's ugly until Rihanna decides it isn't.
© Press Association 2018