The 6 impossible stages of trying to dress for a heatwave
19th Apr 18 | Beauty
Working out what to wear in this weather can be a living nightmare.
After months of rain, snow and generally shoddy weather, it's finally happened – the sun has come out.
This is excellent news because nothing raises your spirits quicker than a spot of sunshine. However, this mini heatwave does come with its own set of problems – how on earth do you dress for it?
Waking up this morning to the promise of the hottest day of the year so far meant that all of us had to make executive decisions on what to actually wear. Here's what probably happened to everyone before settling on an outfit and braving a hot and sticky commute.
1. Confusion
You wake up, look outside and actually see that it's sunny. This is pretty confusing, because it's been a while since you've seen the big yellow orb thing that omits heat.
Checking your phone confirms that it will indeed be hot today, so you should dress accordingly. But what does this mean? After a really long winter of tights, thermals and woollens, you don't even know where your summer clothes are.
2. Sadness
As nice as sunshine is, you do have a brief moment of wistfulness. It now means that you won't be able to wear your favourite jumper any more, and your cute bobble hat will be banished to the back of your wardrobe until it's winter again.
For many people, it also means that we sadly have to think about shaving our legs more regularly…
3. Excitement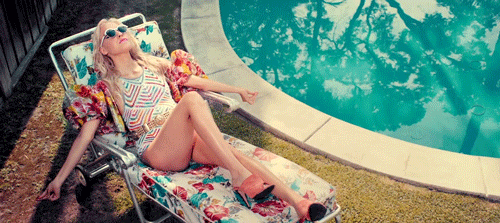 Once you've got over the initial shock, you realise this is the best news ever – it's finally time to break out your summer wardrobe. It's filled with possibilities – maybe you'll revamp your whole look.
Regardless, you'll definitely be wearing a whole lot of florals – what could be more fun than that?
4. Over-excitement
This is when things get a little bit over the top. You become so overwhelmed with the possibilities of your new summer look that you go overboard, considering adding a floppy straw hat to your outfit.
There's a brief moment of frenzy before you realise that yes, it's hot, but no, you're not on holiday and should probably leave the flip flops at home.
5. Nervousness
If you're dressing for an office, it's often very tricky to know where the line is. How short is too short? Would certain strappy tops be deemed unacceptable by your colleagues?
You are suddenly filled with fear that you're not going to nail this outfit, making for a particularly awkward day at work.
6. Happiness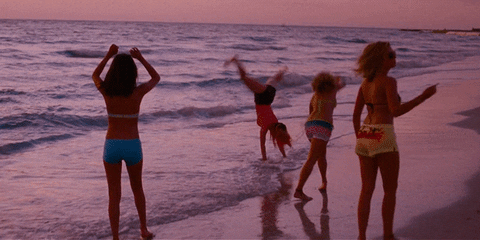 Finally, after what seems like years, you settle on the perfect outfit. It's bright, summery, won't make you overheat and is perfectly appropriate for the office environment.
You're filled with joy, until you realise that all these deliberations have made you rather late for work…


© Press Association 2018