Transgender male model becomes the first man to front a period campaign
15th Mar 18 | Beauty
Kenny Jones wants to help raise awareness of period shame among transgender people, as well as women.
A man has become the first trans model to head up a campaign about periods, after feeling ashamed about his own while he was transitioning.
The I'm On campaign aims to end period shame and inspire more open conversations about menstruation, with a collection of bold slogan T-shirts.
Male model, Kenny Jones, 23, joins two female models to highlight the fact that many transgender people experience periods too.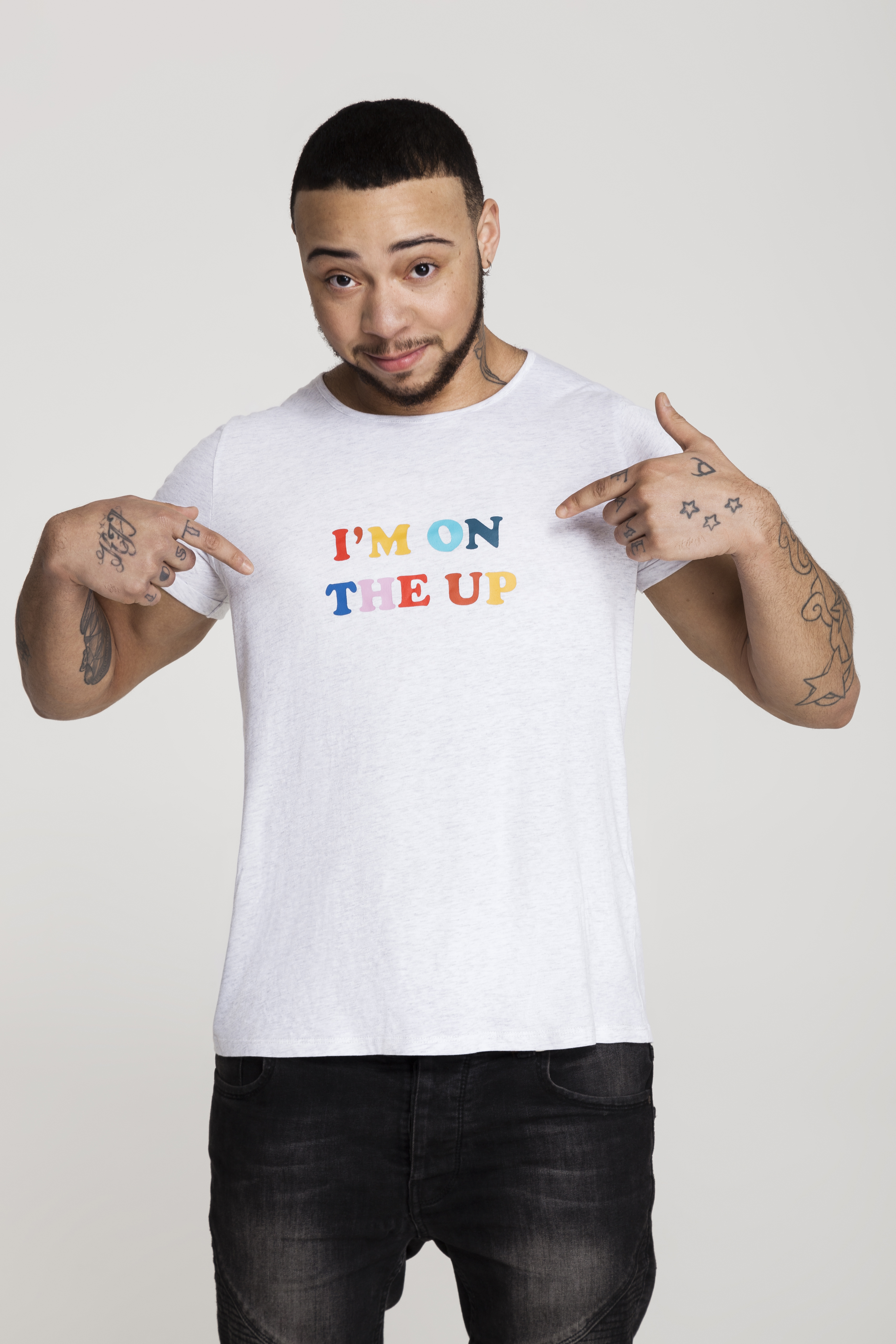 I'm On The Up T-shirt, £19.99 (Pink Parcel/Eva K Salvi/PA)
Jones came out at as trans at the age of 14 and changed his name at 16, but continued to have periods.
He said: "During my transition, I did have to deal with experiencing periods each month, and many of the negative stereotypes that can come along with it."
He's fronting the campaign, launched by Pink Parcel, a period subscription service, to try to get everyone talking about periods more – "whether they experience them directly or not".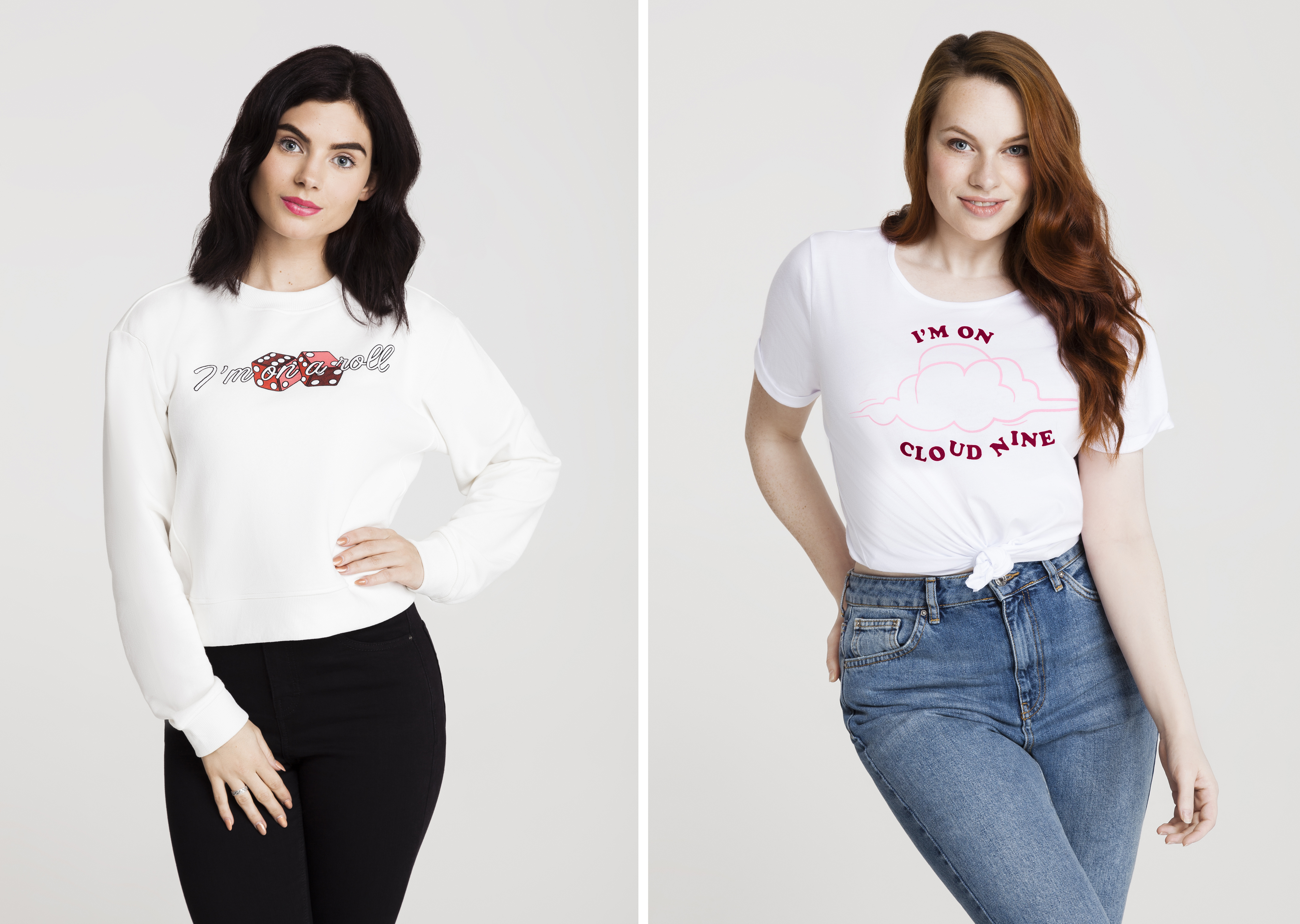 I'm On A Roll Sweatshirt, £29.99, and I'm On Cloud Nine T-shirt, £24.99 (Pink Parcel/Eva K Salvi/PA)
He says: "Assuming periods are inhibiting to people tends to perpetuate period shame, and makes people even more reluctant to talk about them. I always found the fact that no one seemed to openly talk about periods quite difficult, and it made me want to hide mine even more."
The collection is the work of British fashion designer Olivia Rubin, style influencer Natalie Lee, and the stars of podcast The High Low, Pandora Sykes and Dolly Alderton. The slogans include 'I'm on. Period', 'I'm on and I'm strong' and 'I'm on the up'.
It follows research which found that just 8% of period-related online content talks about the experience of the trans community. A poll of 2,000 Brits also found that a 34% of people see menstruation as a taboo subject and 25% have experienced feelings of shame or embarrassment on their period.
"I'm On is about empowering people and encouraging open, honest and inclusive conversations around menstruation," says Alycia Haynes from Pink Parcel.
The charity Bloody Good Period, which donates menstrual products to asylum seekers and refugees, will receive £5 from the sale of each tee or sweatshirt in the range, to help tackle period poverty.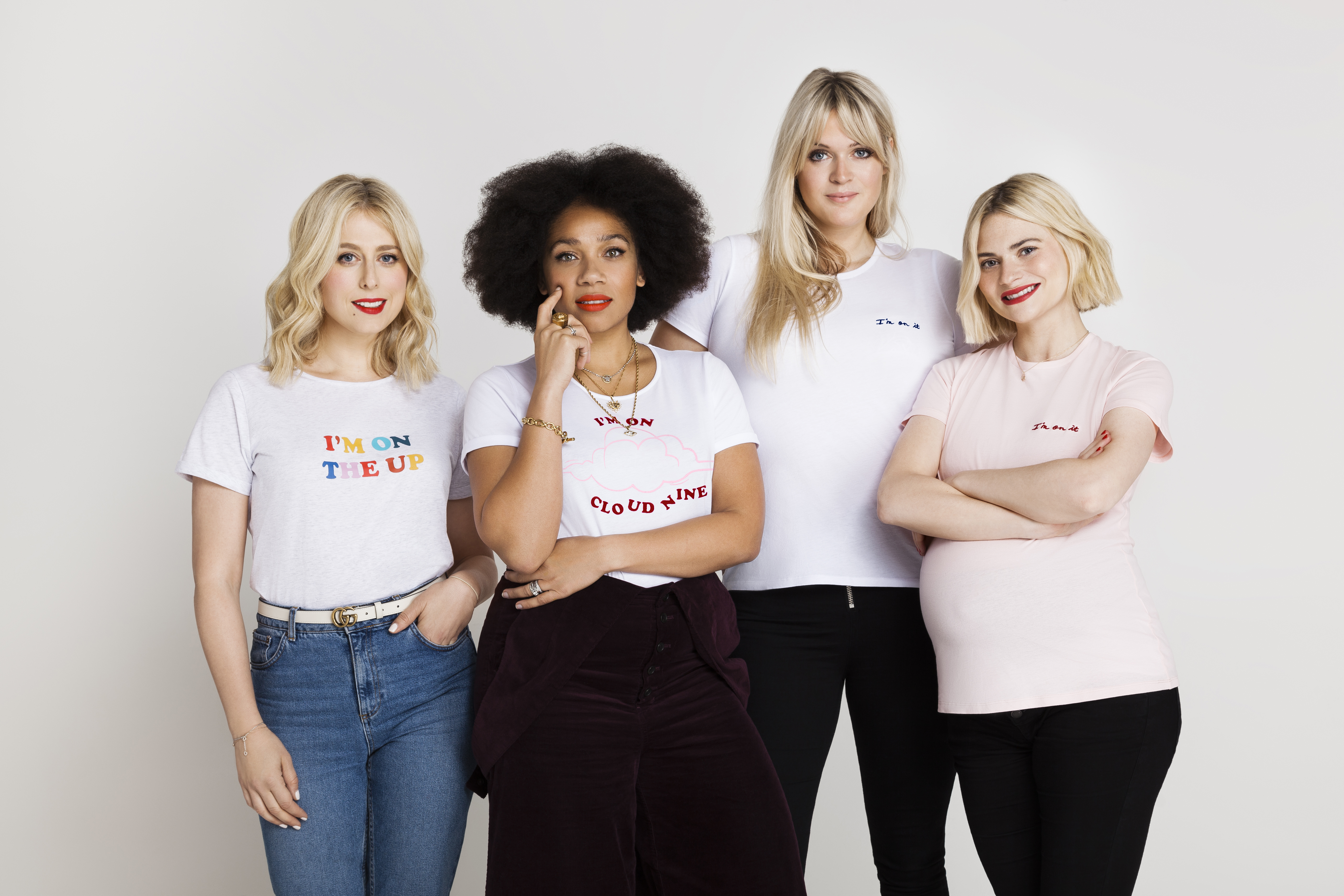 Olivia Rubin, Natalie Lee, Dolly Alderton and Pandora Sykes (Pink Parcel/Eva K Salvi/PA)
Prices range from £29.99 for a sweatshirt, to £24.99 for linen T-shirts and £19.99 for cotton T-shirts, postage is free. The range is available now at pinkparcel.co.uk/im-on.


© Press Association 2018