Versace is ditching fur: Here's why so many brands are making the same move
15th Mar 18 | Beauty
Donatella is following in the footsteps of Gucci and Armani.
As forward-looking as the fashion industry is, there's one area that it lags behind in – animal rights.
However, brands seem to be waking up to this and are increasingly announcing that they will no longer use fur. Versace is the latest label to do so, in an interview with The Economist's 1843 Magazine Donatella Versace said: "Fur? I am out of that. I don't want to kill animals to make fashion. It doesn't feel right."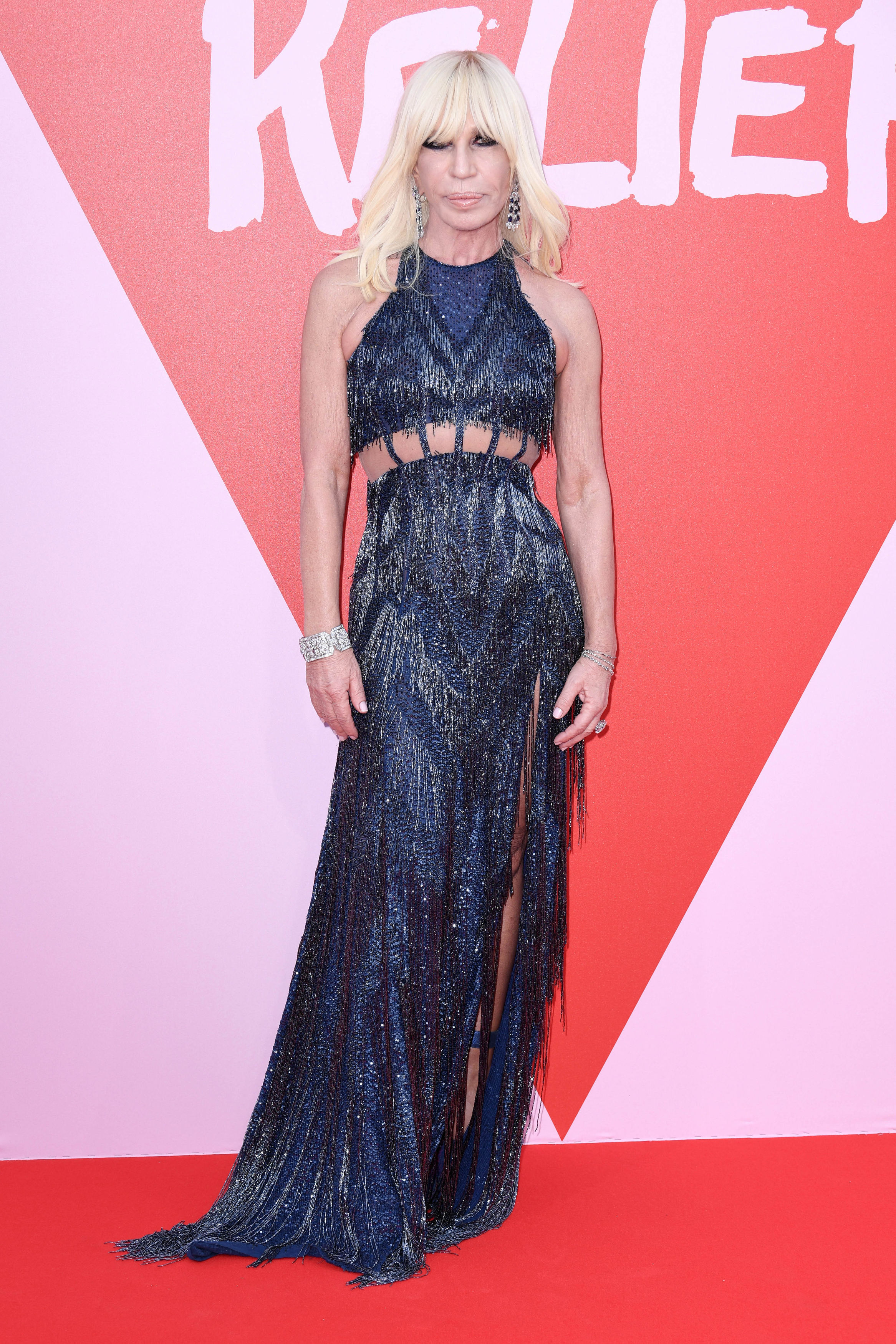 As the chief designer of the Italian fashion brand, Donatella Versace has said that she will no longer be using fur (Doug Peters/PA)
It's worth noting that Versace is currently still selling fur on its website, but the latest news definitely signals a step in the right direction.
But why now, and what about other fashion houses?
Other brands that have made the same move
Illustrated by artist #IgnasiMonreal, new men's slippers featuring the G Square archival design and a faux fur trim, from #GucciSS18 by #AlessandroMichele. pic.twitter.com/XuhZwoNkL2

— gucci (@gucci) March 11, 2018
There seems to be something of a seismic shift happening in the world of fashion, as more and more brands have decided that they will no longer be using fur in their designs.
Like Versace, most brands cite animal rights as a key driving factor. However, there's something else important in going fur free – the opportunity for innovation.
Armani, Gucci, Michael Kors, Furla and more… Thanks for the animals ! Fur is so 1990. 👏🏾

— Yann Bunzll (@YannBunzll) March 14, 2018
Armani went fur-free in 2016. In a statement, it said: "Technological progress made over the years allows us to have valid alternatives at our disposition that render the use of cruel practices unnecessary as regards animals. Pursuing the positive process undertaken long ago, my company is now taking a major step ahead, reflecting our attention to the critical issues of protecting and caring for the environment and animals."
Last October Gucci made a similar announcement. Its decision was particular shocking for the industry, as one of the brand's most popular items was its iconic fur-lined loafers.
At the time, Gucci's CEO Marco Bizzarri told Vogue: "Technology is now available that means you don't need to use fur. The alternatives are luxurious. There is just no need."
Michael Kors and Jimmy Choo announced they would be following in Gucci's footsteps last December. Kors events had repeatedly been the target of PETA activists, so it's perhaps unsurprising that it made the move. Chief executive Kors said at the time: "We now have the ability to create a luxe aesthetic using non-animal fur."
It's apparent that brands are seizing this as an opportunity to be innovative in their designs and to make something completely new.
How the news has been received
FUR 👏 IS 👏 DEAD 👏 Donatella Versace stated that she'll no longer use animal fur in any of her designs — a HUGE step forward animals who are killed for fashion! PETA has been actively pressuring @Versace to go #FurFree since the '90s. pic.twitter.com/ckdAnDYwGN

— PETA (@peta) March 14, 2018
PETA has welcomed Versace's decision, releasing a statement saying: "Donatella's realisation that it's wrong to bludgeon and electrocute animals for fur is a major turning point in the campaign for compassionate fashion, and PETA looks forward to seeing a leather-free Versace next."
These sentiments are echoed by many.
Versace is no longer going to use fur ! I'm so happy designers are moving away from furs

— PetiteAnge (@PetiteAnge_) March 14, 2018
Donna versace says fur is over !!!!!Yes love it, a little victory for animals 🦊😁

— afterglow (@vacavantlucile) March 15, 2018
Donatella Versace says fur is over and I couldn't be happier! This is such a huge step for animals used for clothing!

— ✨that fatass Indiana cop✨ (@orlvgn) March 15, 2018
However as always, you can't please them all – including the International Fur Federation's CEO Mark Oaten.
Oaten says: "I am very disappointed to hear that Versace has said they won't use real fur in collections. The majority of top designers will continue to work with fur as they know it is a natural product that is produced responsibly. With growing concern about the environment and plastics in fashion, I truly believe fur is the natural and responsible choice for designers and consumers."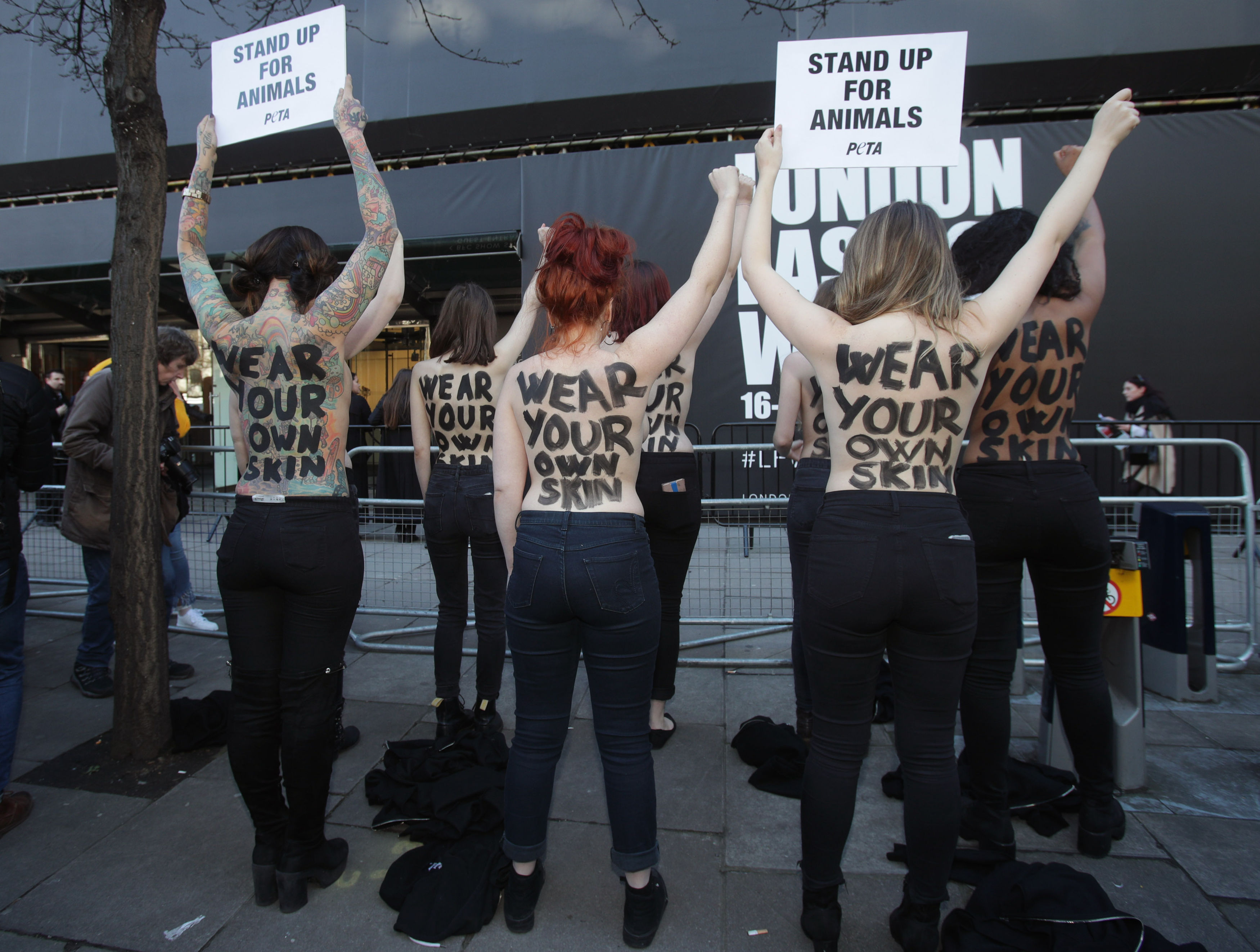 PETA supporters staged a protest against the use of fur at London Fashion Week in February (Yui Mok/PA)
Oaten needn't worry too much, because there remains a list of fashion houses who continue to use fur, including the likes of Dolce & Gabbana and Fendi.
PETA also points out that most brands are by no means cruelty-free yet, and still use animal products like leather.


© Press Association 2018