Yolanda Hadid reveals her 7 top tips for aspiring models
27th Feb 18 | Beauty
Bella and Gigi's mum shares what she's learned after decades in the fashion industry.
If you were looking for advice about modelling, you'd be hard pushed to find anyone more qualified than Yolanda Hadid.
Not only was the 54-year-old a successful model herself in her younger years, she's also mother to Bella, 21, and Gigi, 22, currently two of the fashion industry's hottest properties.
The naturally blonde beauty is incredibly close to her girls, and says she's learned even more about the importance of the mother-daughter bond since filming Making A Model, a new fashion talent show currently airing on Lifetime, which follows eight wannabe catwalkers as they compete alongside their mums for the chance to win a modelling contract.
"There were days where the mum was in charge, there were days where the girl was in charge, and so you learn to work together because at the end of the day, your mum is your number-one fan," she explains. "We hit on so many different issues and it was just a beautiful journey."
Netherlands-born Hadid started modelling when she was 15, and enjoyed more than a decade of campaigns and catwalks before giving it all up to raise a family – but now she's ready to pass the baton to the next generation.
"We've had our time. It's now time for our children to be in the spotlight," she says, "and you know what, I think a lot of mistakes are made because mums think their children should be exactly the way they are, and my philosophy is exactly the opposite."
For Mama Hadid, it's all about being humble, healthy and realistic. Here, the model mum shares her dos and don'ts for anyone who has their sights set on the catwalk…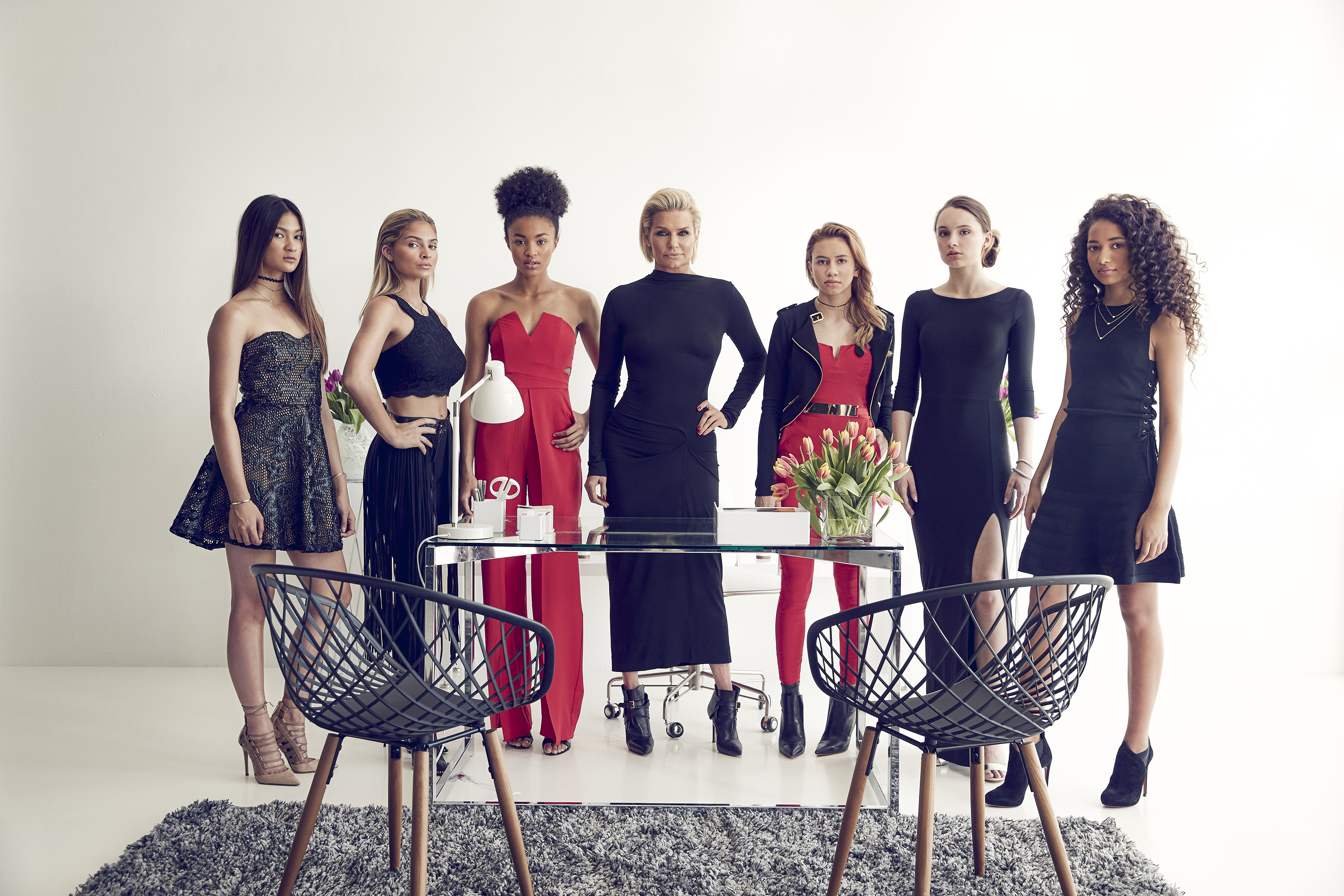 1. Don't be a diva
"That's what my philosophy with my girls is always about. There are millions of girls in the world who are prettier than you are, who deserve success as much as you do, yet how are you going to set yourself apart? Your heart is what's going to set you apart; beauty doesn't last forever. At the end of the day, when you see your clients, they're not going to remember your face because they see 200 girls a day, but they're going to remember how you made them feel. That's how you set yourself apart, I believe."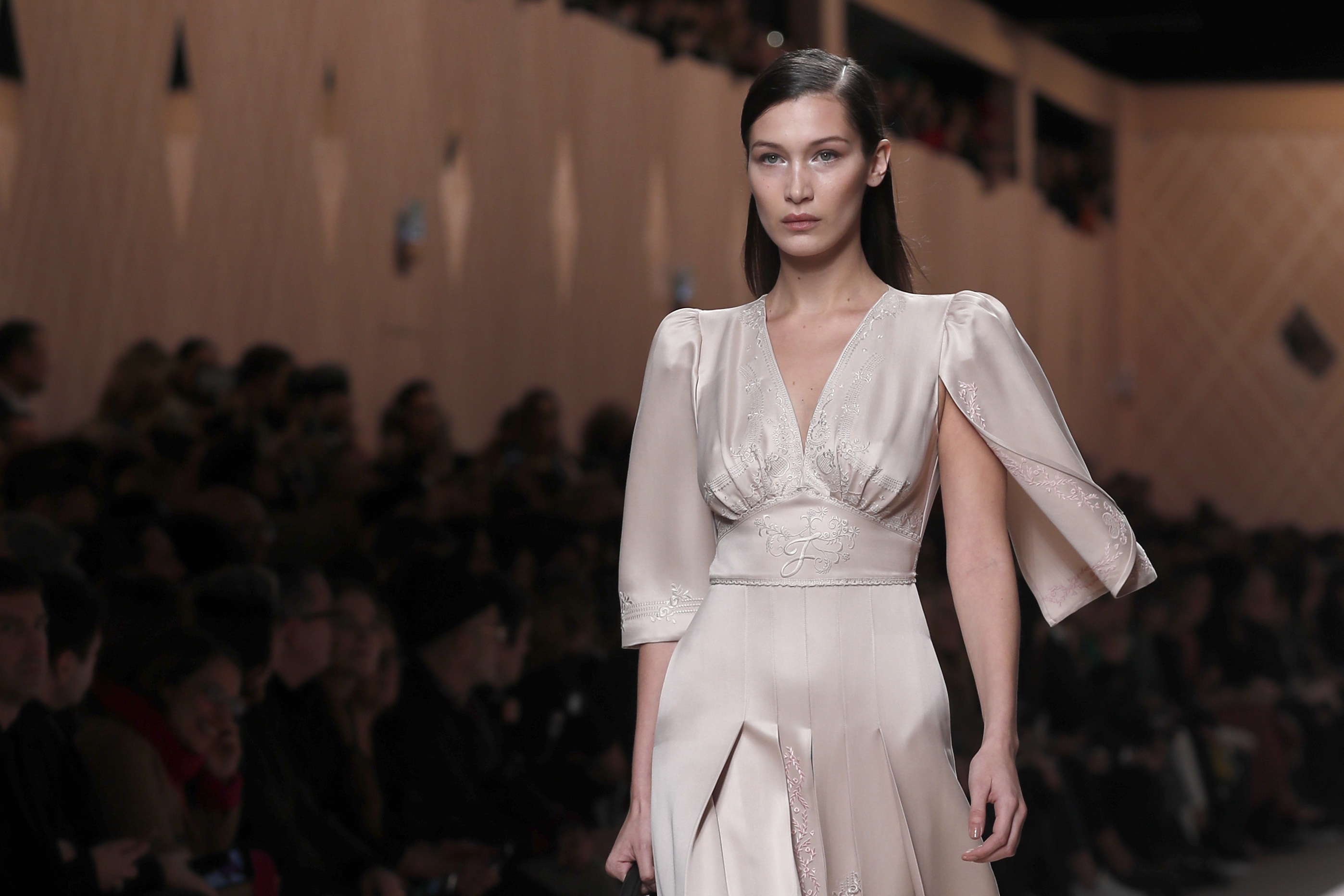 2. Do use your life experiences
Hadid thinks teenagers should "just live life, be in your flip-flops, do sports, learn to have a boyfriend, fall in love, fall out of love… You have to experience life because if you're not given those life experiences, you don't have anything to give when you're in front of the camera. It's all about the perspective, it's all about the pulling from life experiences."
3. Do look after your health
"Being a supermodel is like being an athlete. You have to be the best version of yourself, you have to be in great shape, you have to have energy. There's 12 or 15-hour work days, where you're asked to jump on high heels for hours at a time. If you're not healthy and you're not in good shape, that gets really tough."

4. Do learn to deal with rejection
"Rejection is inevitable. You have to learn that, as a model, the rejection isn't about who you are as a human being, the rejection is because maybe your hair is an inch too short, maybe they want someone with bigger eyes or bluer eyes. Whatever it is, a client goes for a very specific look and if that's not your look, you keep going until you hit the spot and you find your niche."
5. Don't compare yourself to others
"There are different body types, and I feel that every young woman should celebrate their body and not compare themselves to somebody else. I mean Ashley Graham, she's my hero! I acknowledge, as a normal-size woman, she's beautiful and I think that that's really important for us, for women. It's getting kind of old, the stigma around what people say is 'sexy' and 'beautiful' – the big breasts, the lips, the thighs, it's like, enough already! We're winners and we should be appreciated and loved for who we are in our heart."

6. Do use social media to your advantage
"In today's world, models have full access to every important client worldwide, within a split second. So it's a tool that [my generation] never had, yet it's an extraordinary tool for my children's generation."
7. But don't forget that it's not always true to life
"Social media also brings a whole bag of worms with it, where you're just constantly being bombarded and judged. I think there's a misconception in the younger generation, where they think they have to be perfect all the time. Where they think if somebody's on the cover of a magazine, they must have a perfect life, but that's just not the truth. My daughters are not perfect, I'm not perfect, and we're just the same as everybody else living life, only we have a life that is very much in the public."
Making A Model With Yolanda Hadid continues on Lifetime on Thursdays
© Press Association 2018