This retailer had the best response to Victoria Beckham using an extremely thin model
18th Jan 18 | Beauty
Beckham drew criticism when she cast a very thin model in an eyewear campaign.
Earlier this week, Victoria Beckham faced a backlash when she shared a photo of a model wearing glasses from her new collection.
Rather than admiring the specs, people online were quick to point out how painfully thin the model looked, even though she was completely covered with a high-neck, long-sleeved blouse and trousers.
Back to work! Start the year with new frames from the Spring Summer 2018 #VBEyewear collection inspired by 1970s retro classics and updated for a feathery-light, fresh and modern look. Available at https://t.co/z8jKj9nMGH and #VBDoverSt. #VBSS18 pic.twitter.com/SDq0onL2EJ

— Victoria Beckham (@victoriabeckham) January 11, 2018
"This model looks ill. What exactly are you promoting? The fashion industry is truly a killer," wrote one Twitter user, with another on Instagram commenting: "This is not what healthy looks like!! Try again. Makes me NOT want to buy."
Just terrible. Skin and bone. Why does anyone think this is attractive??

— Joan Thomas (@JDThomas13) January 15, 2018
Why not use healthy, normal women? What point are you trying to make? Please stop making our girls feel like starving is normal.

— Yoby Alexander (@yoby) January 15, 2018
In response, high street retailer JD Williams has recreated the controversial photo using a woman that a lot more people can relate to.
The uncannily similar image shows a woman in her 40s wearing size 16 items from the brand's forthcoming spring/summer collection – a ruffle neck blouse, pink trousers and red high heels – plus Seventies style glasses. (The background was added in post-production).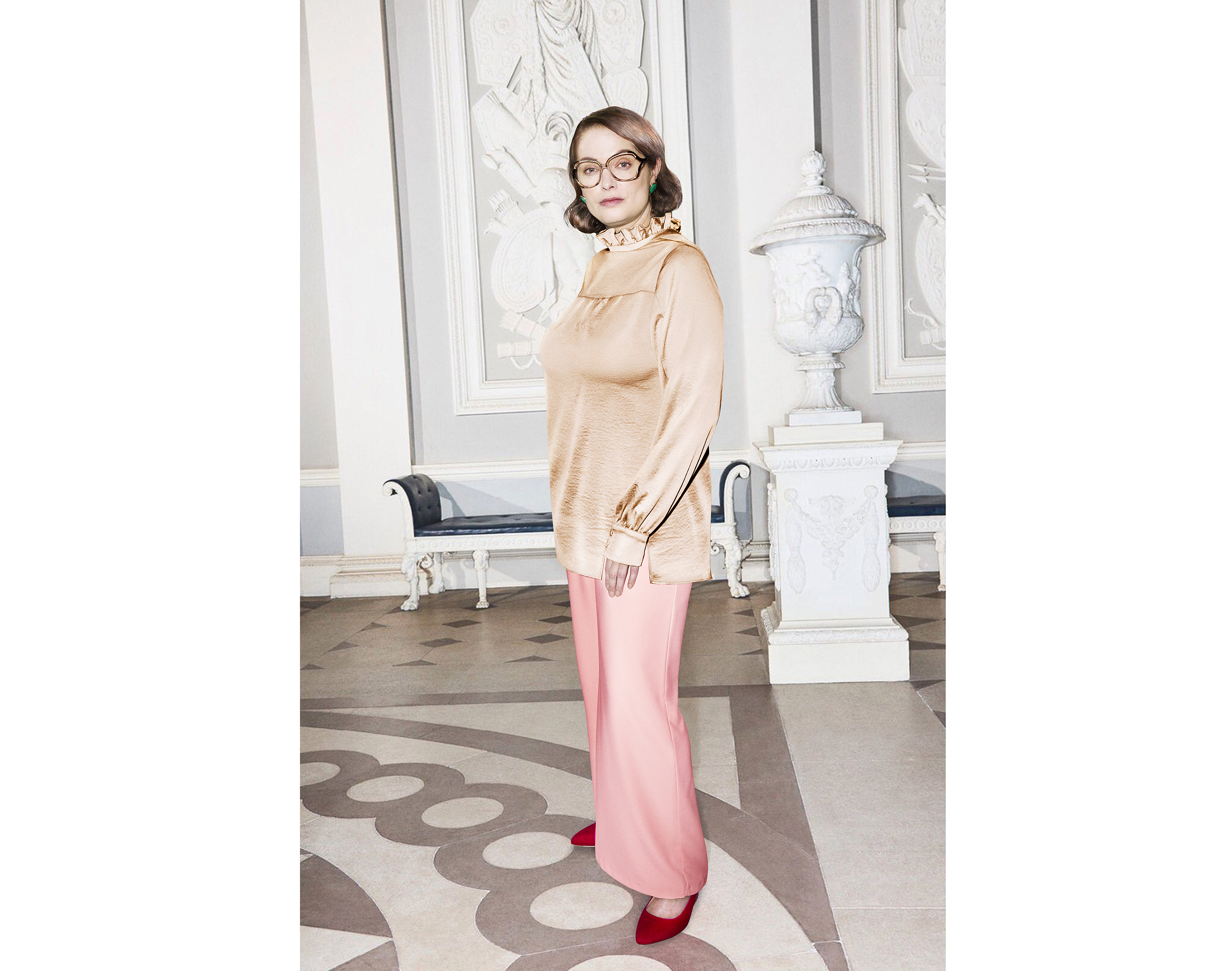 (JD Williams/PA)
"As a leading online fashion retailer, we work hard to celebrate women of all shapes, sizes and ages. It's a shame that Victoria doesn't do the same," says JD Williams spokesperson Suzi Burns.
"Our recent YouGov report found that 80% of UK women agreed that 'real' women over 45 are not represented in fashion advertising enough, so we are working to change this.
"We created the image by finding a size 16 model in her 40s, who is a closer representation of a normal UK woman, shooting her in similar JD Williams clothing."
We think the size 16 model looks just as stylish as Victoria's, but something tells us that sadly VB isn't about to change her casting policy any time soon…


© Press Association 2018