Everything you need to know about Inbal Dror: Meghan Markle's rumoured wedding dress designer
20th Dec 17 | Beauty
Sketches for the potential royal wedding dress have been leaked.
Just when you think excitement for next year's royal wedding has reached fever pitch, some potential dress designs are leaked and the world becomes even more obsessed than ever.
Like most newly engaged brides, Meghan Markle is on the hunt for the perfect wedding dress for her big day. Unlike most people, instead of popping to her local bridal shop, she instead gets to call in ideas from some pretty huge designers.
(Dominic Lipinski/PA)
Some sketches from Israeli designer Inbal Dror have been leaked, giving us a glimpse at what Meghan could potentially be wearing next year.
Here's everything you need to know about Inbal, and her ideas for Meghan's bridal look.
Who is she?
Inbal is from Ashdod, Israel, and graduated from the Shenkar Fashion Art Academy in Tel Aviv. Fellow alumni from this prestigious academy include Alber Elbaz, who helmed Lanvin from 2001 to 2015.
Inbal is no stranger to designing gowns for some big names – last year she fitted Beyonce out in a characteristically flowing and dramatic dress for the Grammys.
What's her style like?
Romantic as anything. Inbal specialises in wedding dresses and eveningwear, and her website says "the soft palette of ivory, vanilla, champagne and charcoal blush hues serve as a canvas for exquisite detailing."
So what we can expect from Inbal is soft, beautiful colours, with an emphasis on flowing trains and intricate beading. Her style is often quite sexy, with figure-hugging silhouettes and plunging necklines.
What do the sketches look like?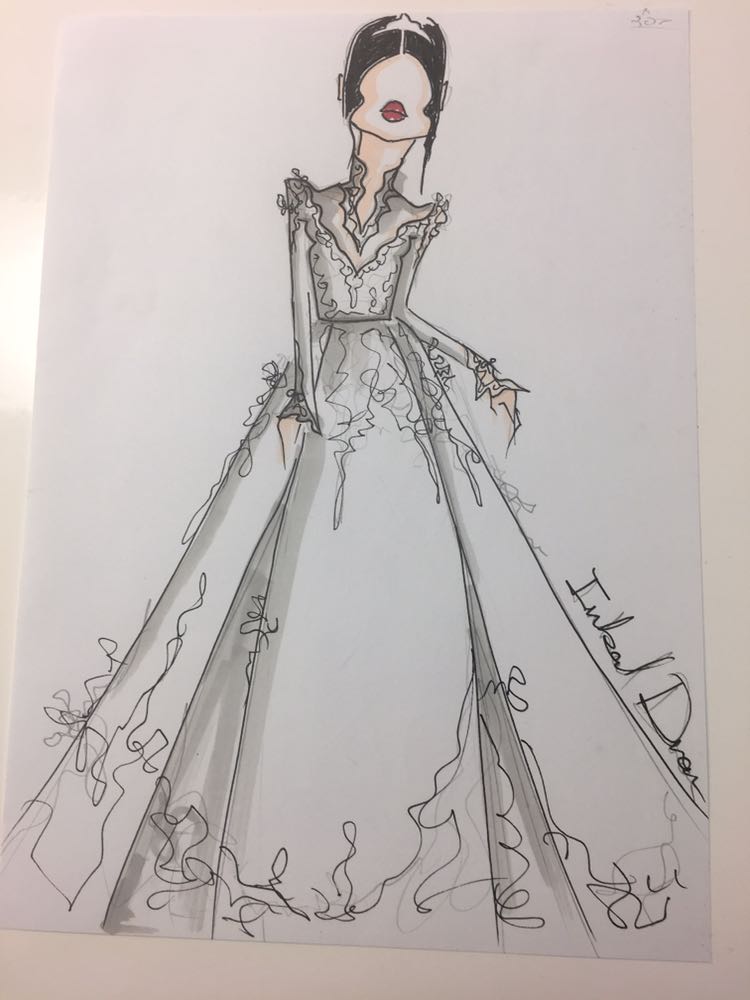 (Inbal Dror/PA)
A spokesperson for Inbal has confirmed the sketches were made on special request, and given that "For Meghan Markle" is written on the pages, we're pretty sure we know who they were made for.
Bear in mind though that Inbal is likely to be one of a string of designers approached for sketches, so she might not be chosen for the job, nor is this what the final dress will necessarily look like.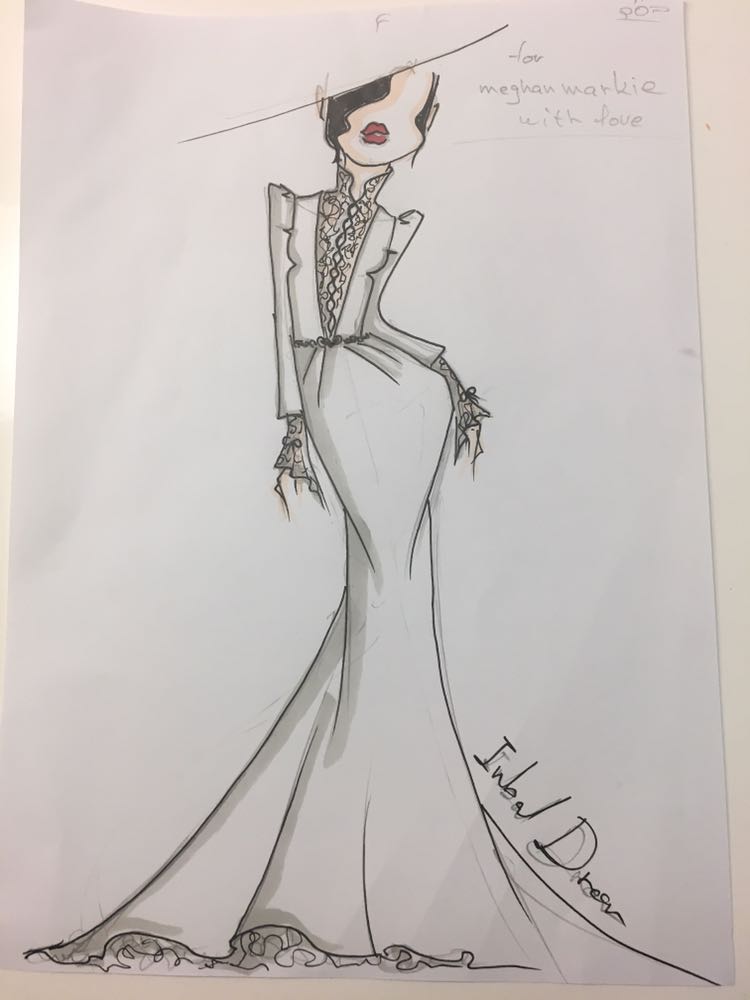 (Inbal Dror/PA)
That said, it's an idea of what Meghan *might* wear down the aisle on May 19 next year. It looks like Inbal has submitted two designs – both of which are long-sleeved, like Princess Diana and the Duchess of Cambridge's wedding dresses.
In contrast to other royal brides, they have a more modern feel – one of the silhouettes is more figure-hugging than Kate's dress, and the detailing on both is particularly intricate. The necklines might be high, but for both the detailing in between the bosom, and the way the dresses are cut, give them a very sexy feel, in-keeping with Inbal's aesthetic.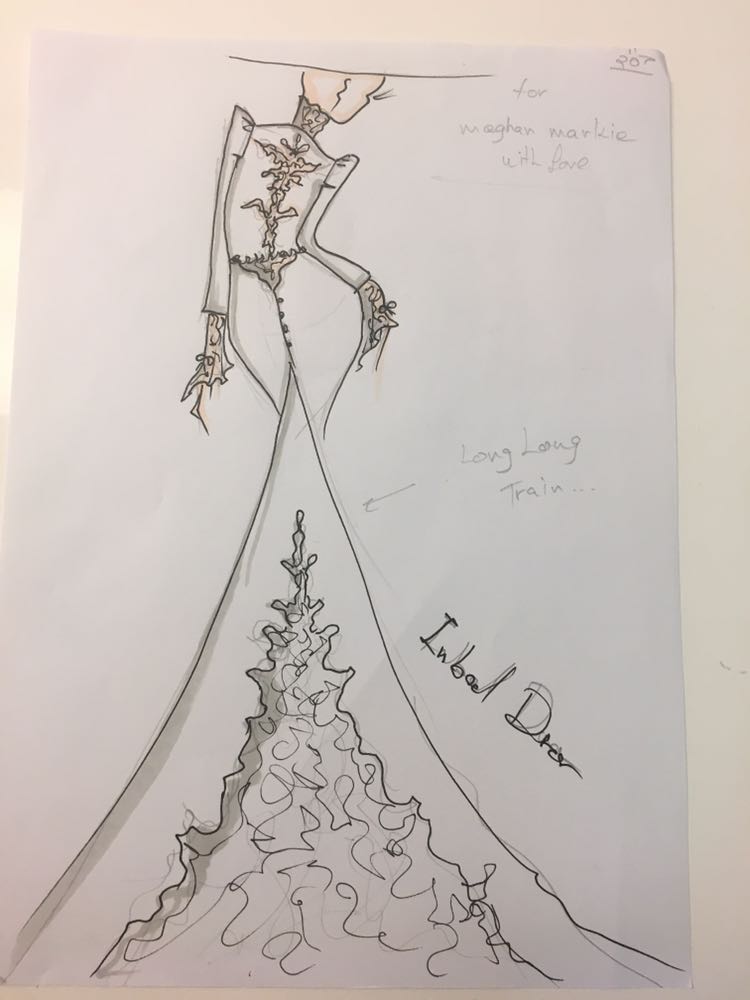 (Inbal Dror/PA)
Inbal has also written "long long train" on one of the sketches, which would add a suitable amount of drama to the dress – and that's exactly what we want from a royal wedding.


© Press Association 2017