5 under-the-radar Canadian fashion brands Meghan Markle loves
1st Dec 17 | Beauty
Get to know these brands now, because we could be seeing a lot more of them after the royal wedding.
The title that Meghan Markle will take when she marries Prince Harry next spring hasn't yet been revealed, but there's one moniker she's certainly already garnered: style icon.
The American-born actress has been living in Toronto for the past six years while filming TV series Suits and during that time she's shown a penchant choosing Canadian designers and stores, opting for classically chic pieces that often have a modern or edgy twist.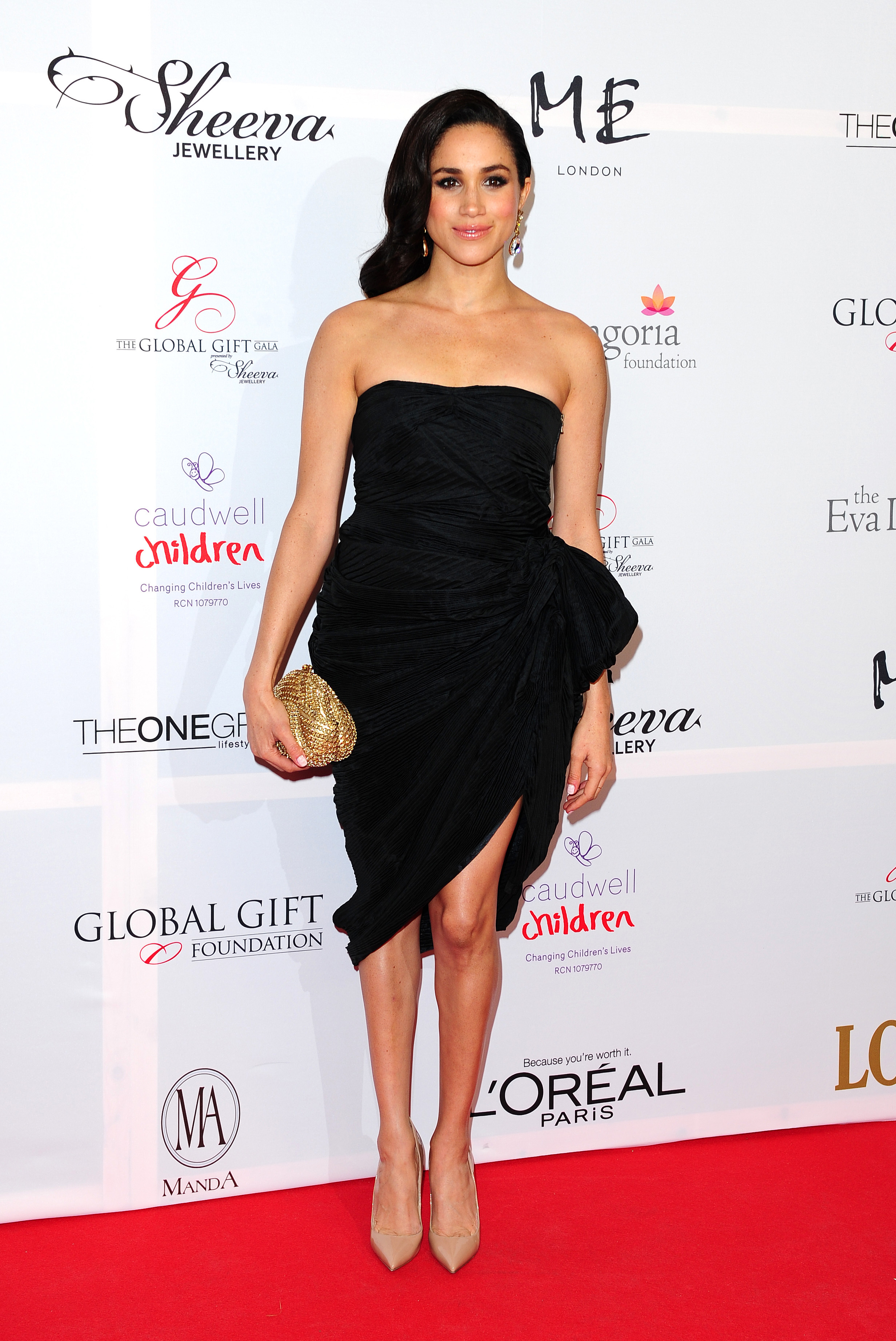 Meghan on the red carpet (Ian West/PA)
While they're well-known back home, the 36-year-old's favourite retailers are relatively under the radar here, but with her move to London that could be set to change.
Here are five Meghan Markle-approved Canadian fashion brands to get to know now.
1. Line the Label
When Meghan stepped out at Kensington Palace for the couple's first appearance after the engagment announcement wearing a white trench coat from Line the Label the brand's website crashed and the coat immediately sold out.
The Toronto-based retailer responded by renaming the wrap style trench the Meghan and is now rushing to restock it. The soon-to-be royal wore a similar trench from Line to the closing ceremony of the Invictus Games in October, so it's fair to say this is her go-to brand for transitional outerwear.
Meghan Markle wearing a Line the Label coat the Invictus Ceremony closing ceremony (Danny Lawson/PA)
2. Birks
While her coat got most of the attention fashion-wise at the engagement photocall, eagle-eyed royal watchers spotted Meghan's sparkling earrings, which come from Birks, the fine jewellers founded in Montreal in 1879. But you don't have to cross the pond to get a pair – the Yellow Gold and Opal Stud Earrings, £850, are available in the UK at Goldsmiths.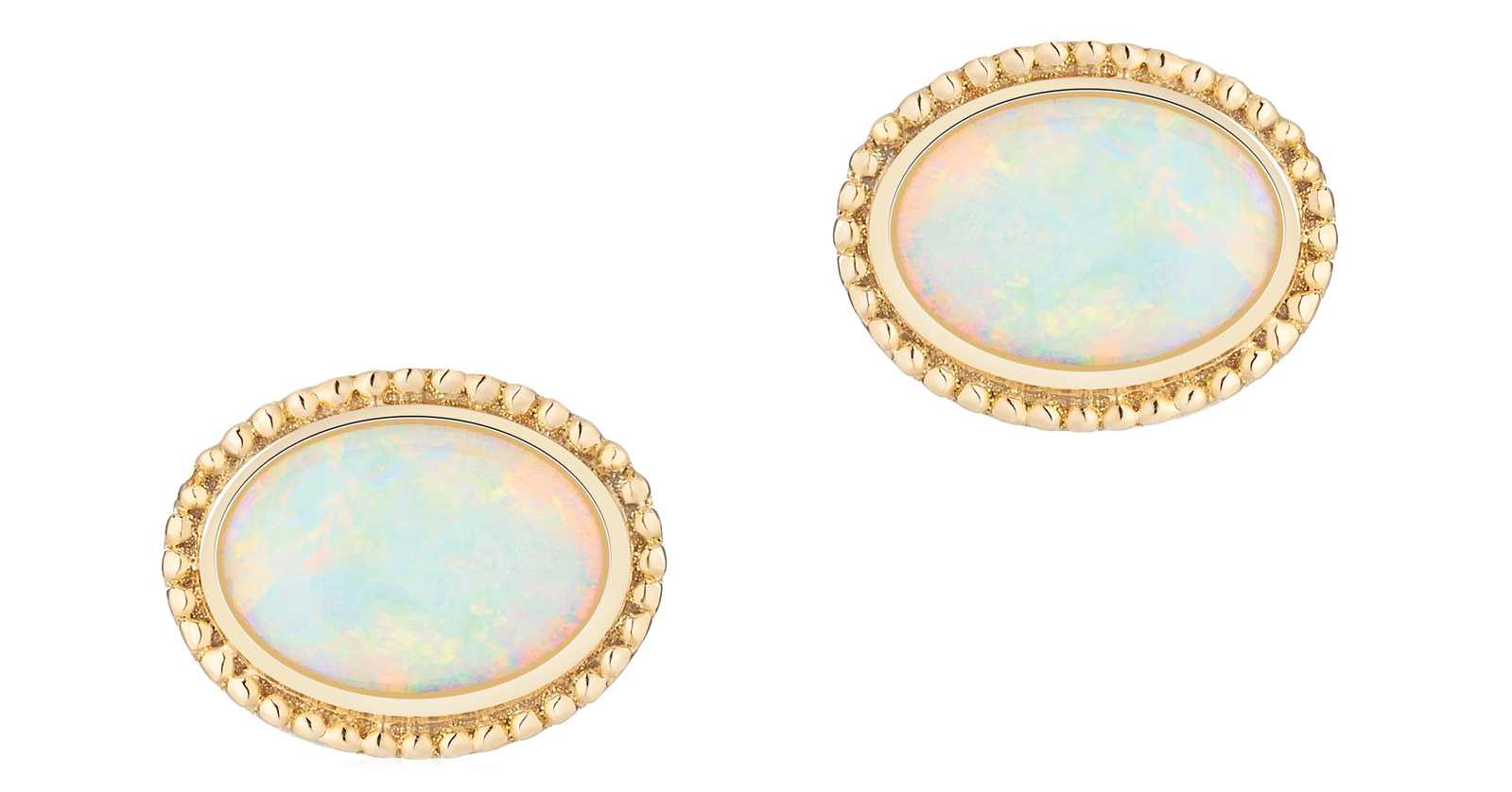 The Birks earrings Meghan wore for her engagement announcement (Goldsmiths/PA)
3. Atrizia
For her first public appearance with Prince Harry at the Invictus Games opening ceremony, Meghan chose a burgundy pleated Wilfred Beaune Dress from Vancouver boutique Atrizia, which you can still buy online.
The actress appears to be a regular shopper (or rather her stylist Jessica Mulroney is) as she's been snapped wearing pieces from the high-end store frequently in the past.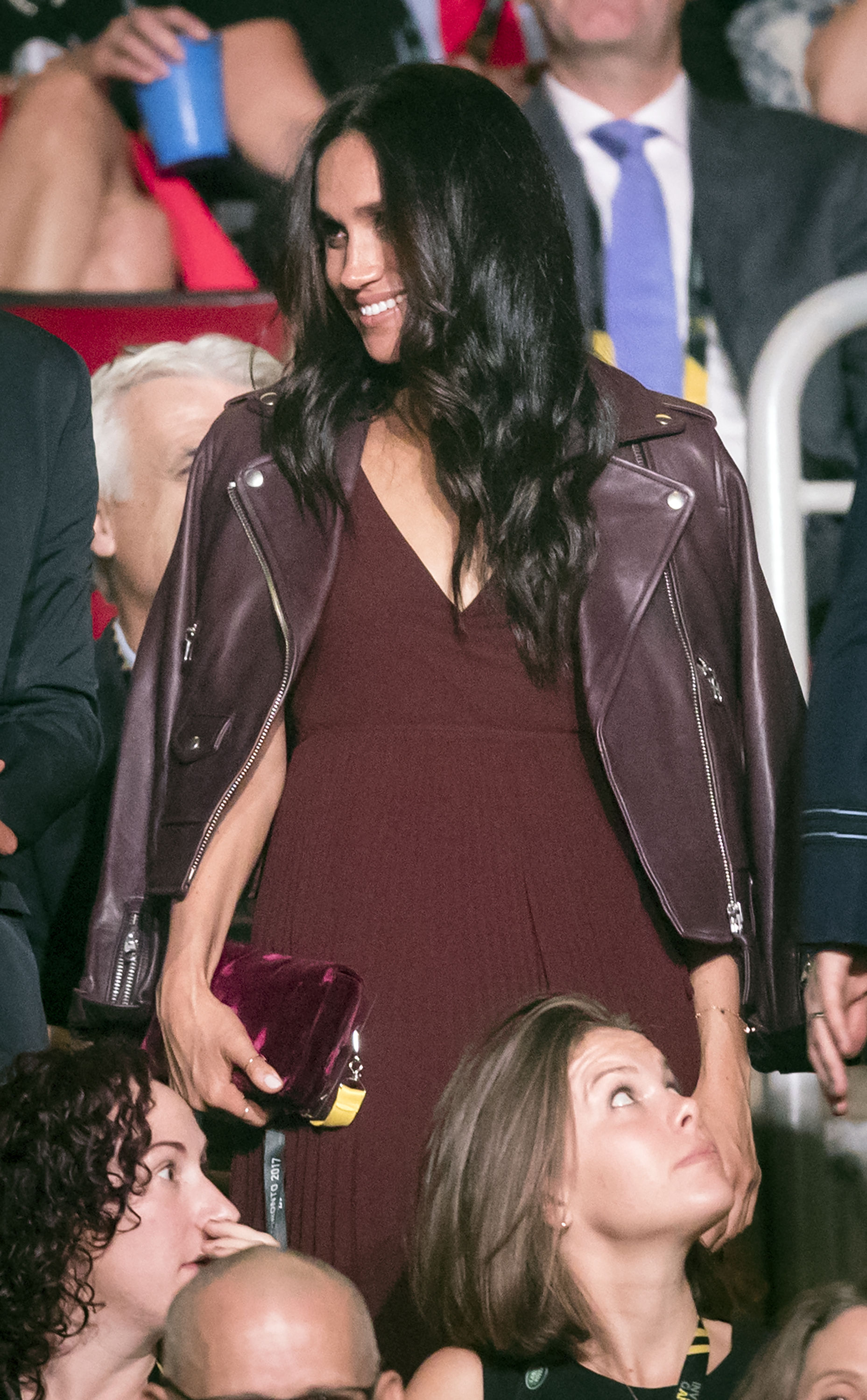 Wearing a dress from Atrizia at the Invictus Games (Danny Lawson/PA)
4. Mackage
Showing support for another homegrown brand at the Invictus Games, Meghan paired her Atrizia dress with a burgundy leather jacket from Mackage, which has flagship stores in Montreal and Toronto. The burgundy Baya jacket is still available in limited sizes for around £515 from Saks Fifth Avenue.
5. Sentaler
Another outerwear specialist the 36-year-old loves is Sentaler, which future sister-in-law the Duchess of Cambridge also wore on a royal visit to Canada last year. Not long after, Meghan was spotted in a long belted coat from the brand, and just this week she was seen in London wrapped up in a grey Sentaler scarf, the aptly named Royal Baby Alpaca Classic Scarf, £133.


© Press Association 2017