Everything on this website is £10 or less, but are the clothes any good? We put 10Store to the test
28th Nov 17 | Fashion
Budget clothing websites can be tempting, but do rock-bottom prices mean rock-bottom quality?
Everyone loves a bargain, but there's nothing worse than ordering what looks like a dream-come-true dress online only to discover, when the parcel arrives, that it's not the fit or quality you were hoping for.
So when we heard about the launch of a clothing website where every single garment is priced £10 or less, we were dubious. Coats and shoes for less than it costs to buy a few lattes – sounds like a recipe for post-purchase disappointment, doesn't it? We were determined to find out.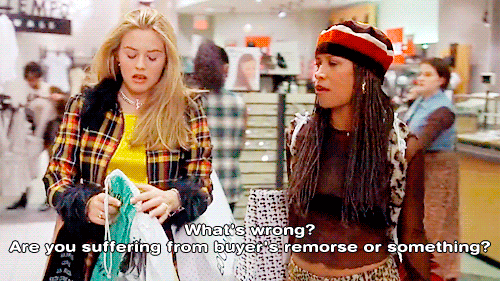 10Store.com has just gone live, but we got our hands on a selection of pieces from the e-tailer ahead of the launch and tried them out to find out if they're fashion hits or misses. Here's what our testers had to say.
Frilly Sweatshirt, £6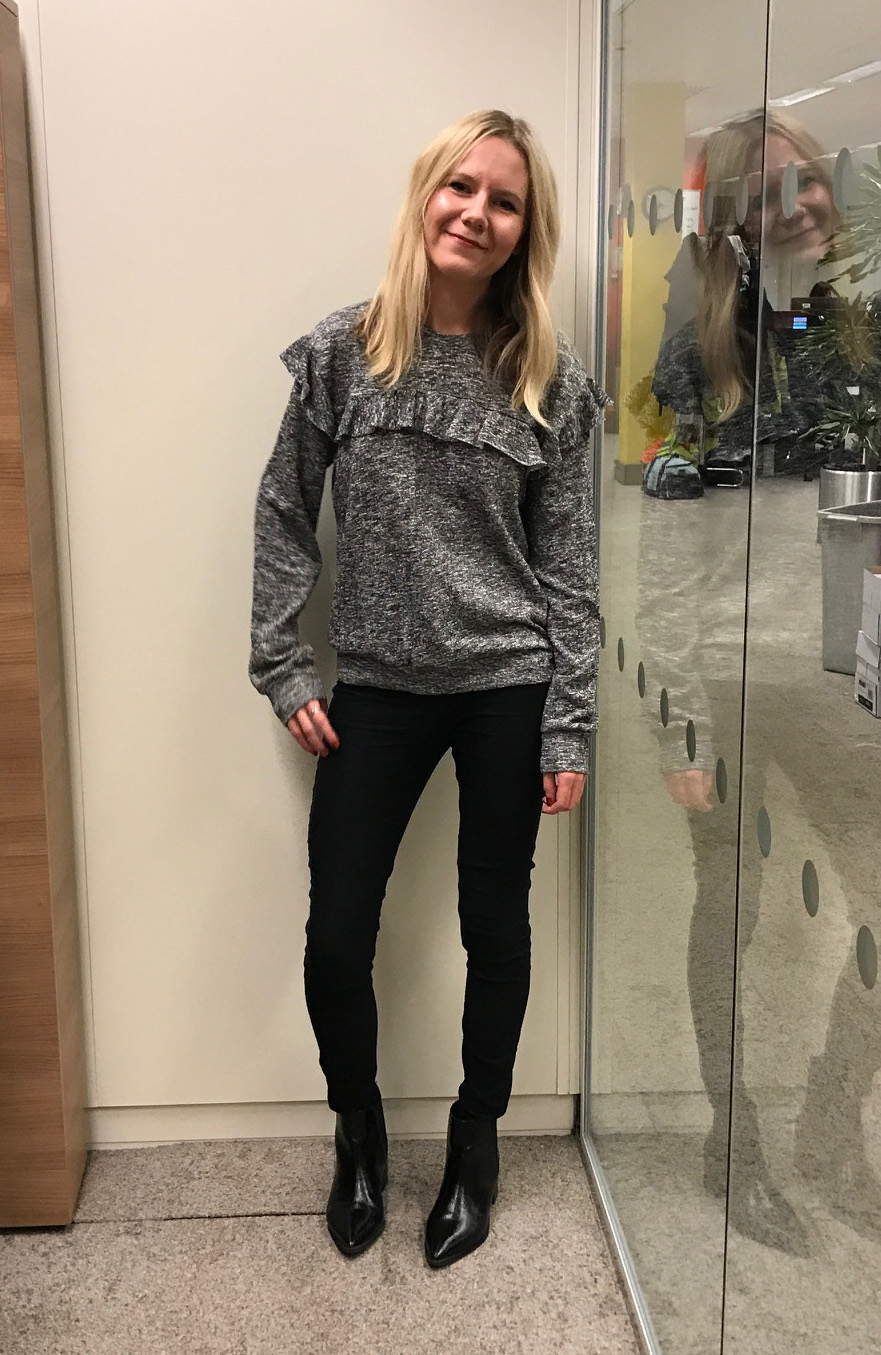 (Katie Wright/PA)
First up, the good. Liz tried the Grey Frilly Sweatshirt and said: "This was my favourite piece of the collection – the perfect winter top for women like me who like their jumpers to be a little bit oversized. The fabric is a really nice quality and the frills around the neck add something a bit different. For £6 you can't really go wrong."
Metallic Cable Knit Jumper, £5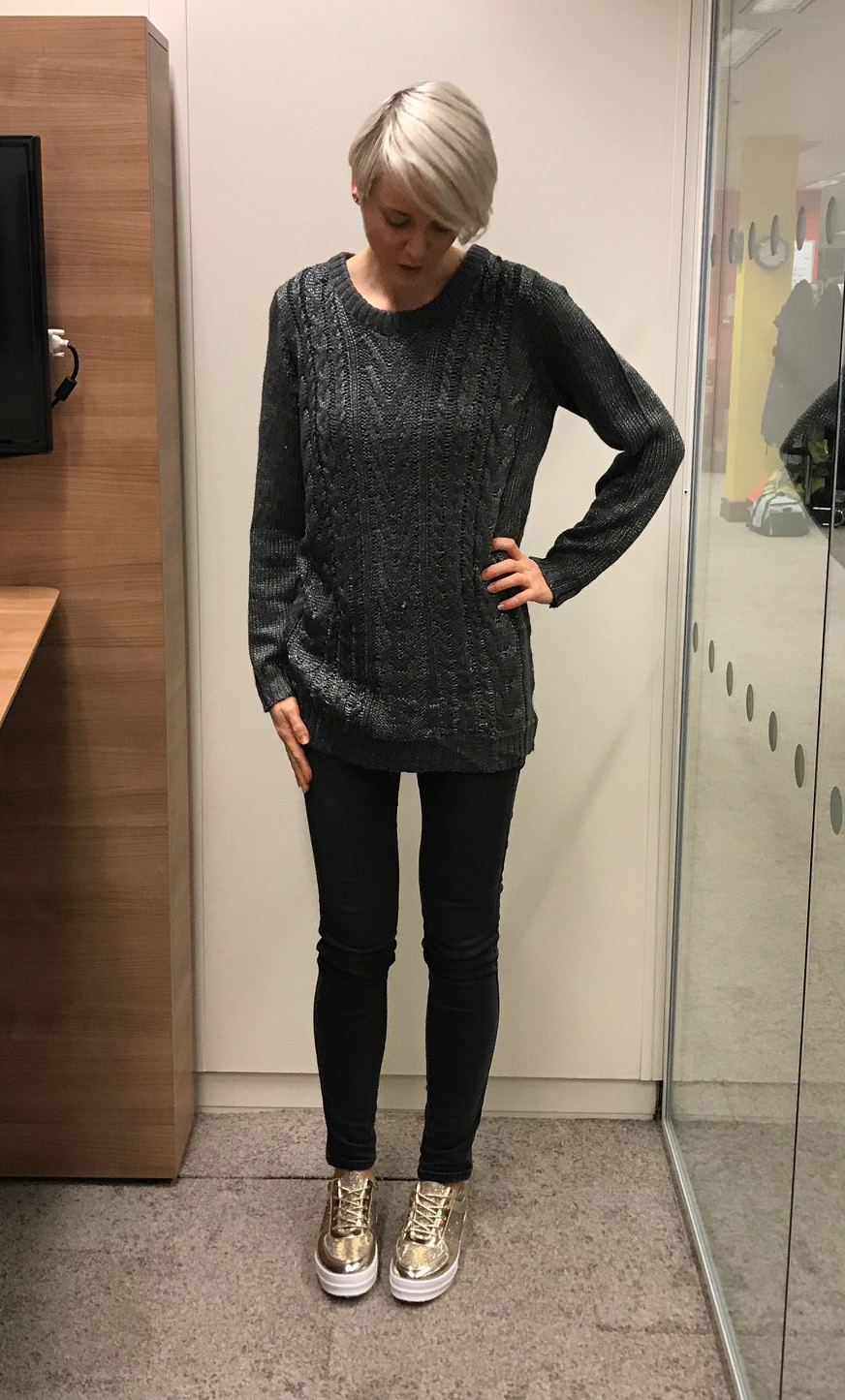 (Katie Wright/PA)
Katie tried the Metallic Cable Knit Jumper and said: "It was so soft, whereas some metallic knits can have a rough texture. I like the longline style and the sleeves are nice and long too – it's a great winter warmer at an incredible price."
Metallic Lace Up Trainers, £5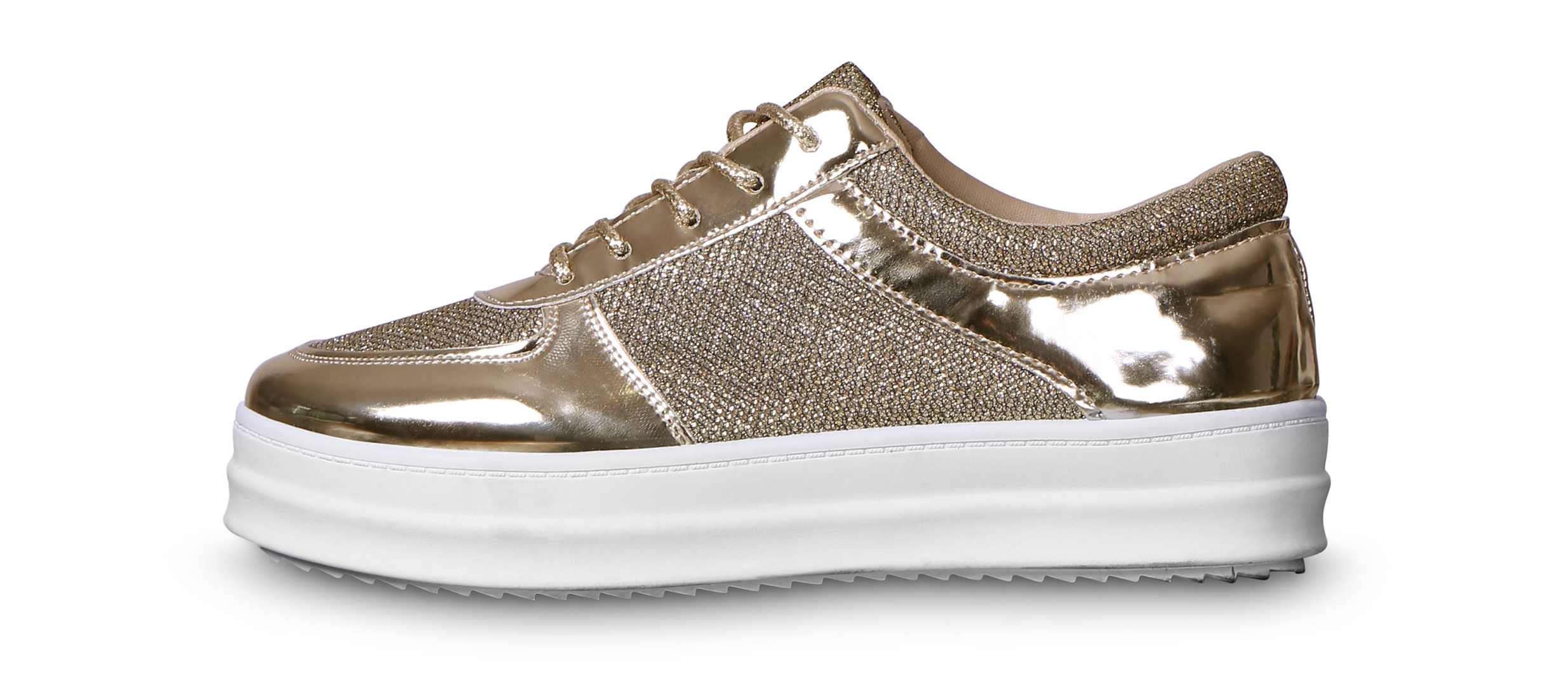 (10Store/PA)
Katie paired the jumper with the Metallic Lace Up Trainers, which she thought were "cute, and they look much more expensive than a fiver".
But the shoes were labelled size 6 and they only just fitted Katie, who is a UK size 5.5, so the sizes may run small.
Wrap Front Cable Knit Jumper, £7
(10Store/PA)
Prue said of the Wrap Front Cable Knit Jumper: "It's definitely good value – it feels soft and a lot thicker than some budget knitwear. I like the cardigan-style wrap front and it's a nice fit. It would take time to see whether it's a jumper likely to pill or not."
Basic Long Sleeve Turtle Neck Top, £3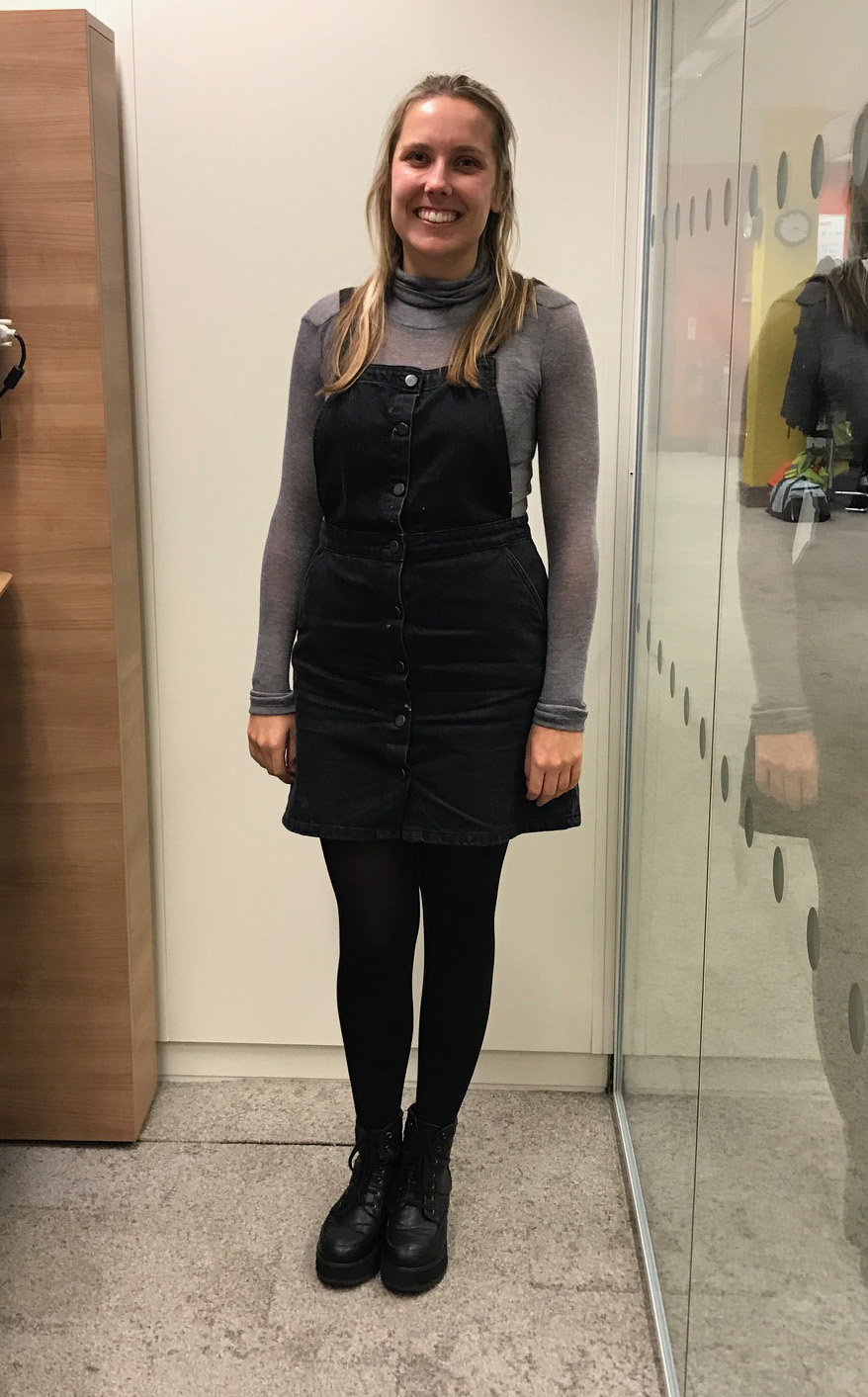 (Katie Wright/PA)
Prue also tried the Basic Long Sleeve Turtle Neck Top, which she said was good for layering underneath a dress. "However, be warned: it's exceptionally thin, so you can't wear it uncovered without having your bra on show, which is a bit awkward for work."
Black Leatherette Skater Skirt, £5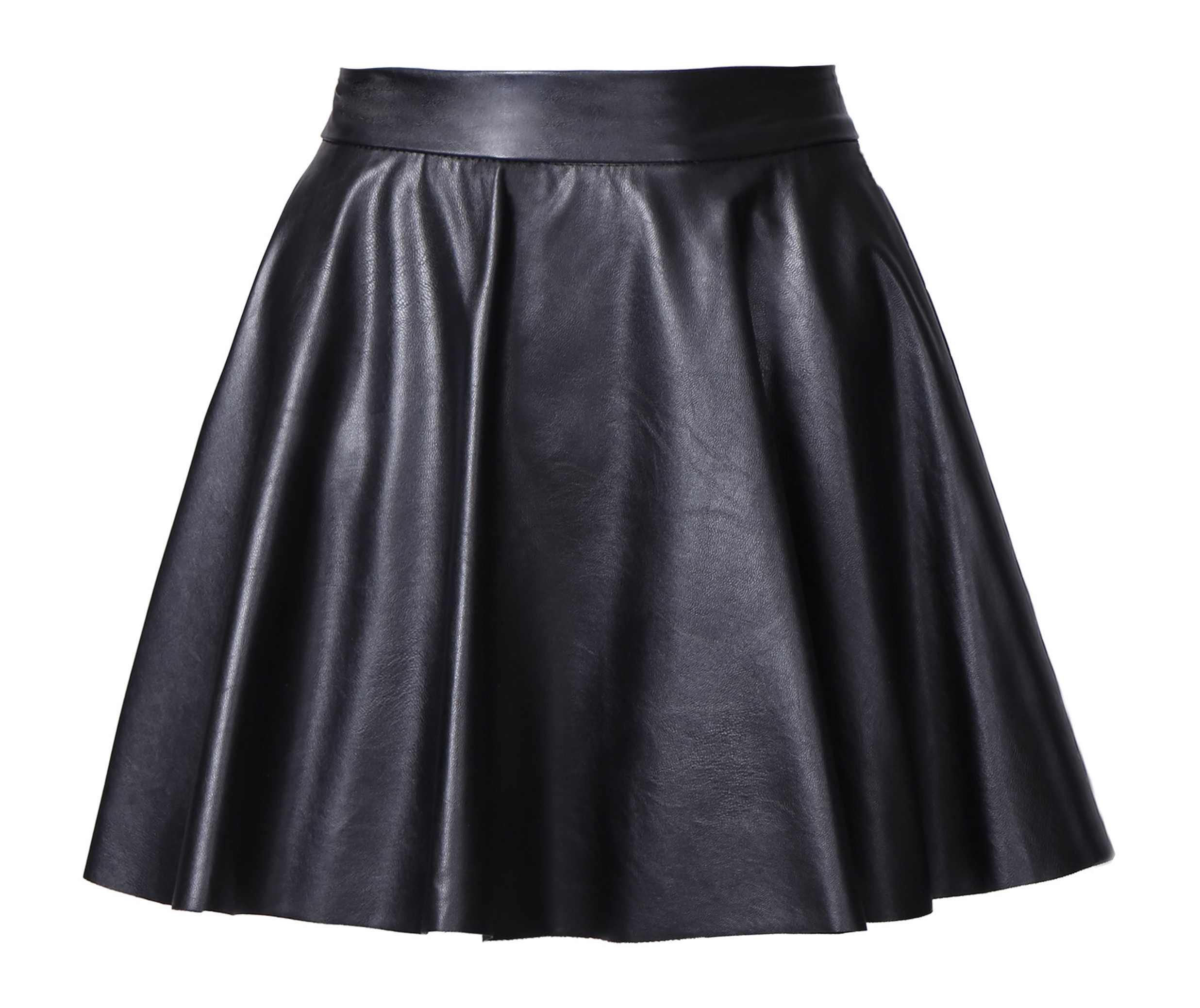 (10Store/PA)
The Black Leatherette Skater Skirt, which looked like a winner on the website, turned out to be a dud. "The fit of this skirt was all wrong – it ended up bunching up at the sides, and was so short that I couldn't sit down in it properly. Plus the fake leather feels a bit plastic-y," Prue said.
Our overall verdict
There were some very pleasant surprises in our sub-£10 haul, particularly the knitwear, which was good quality for the price tags. With the exception of a couple of questionable fabrics, we were impressed with what we tried. For basics with a trendy touch, 10Store is a bargain-hunters' delight.


© Press Association 2017